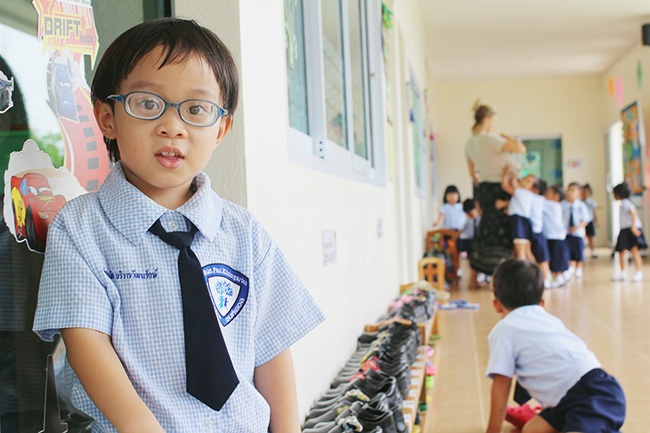 Deciding what you want to do careerwise is a huge decision and the first step is choosing a major. Right?
Nope. Just hear me out for one second because you're probably going about this all wrong.
The common flow of steps in deciding what to do with your future is 1) go to school 2) pick a major 3) find a job in the major. Often times there's a 4th step as well: find another job because you either can't find a great one dealing with your major or you realize you absolutely hate the jobs that you can get with your experience.
The big secret that many post graduates understand is that what you think you'd like to do for a career and what you actually want to do don't always correspond.
You shouldn't be choosing a major by asking yourself, "What do I like to do?" You should already know from first hand experience what your talents are before you even think about what education you need to get you there. It's even harder to choose your major with parental pressure (you should be a nurse), time pressure (you need to choose before next semester or you'll be behind), and the fact that you are in a stage of your life where you're figuring out who you are and how you even picture your life.
Two years ago Forbes posted an article covering trends of college graduates and where they fell with their jobs after receiving their education. Here's what they found...
"Then comes what may be the most depressing part of the survey, headlined "regrets." Half of grads say they would choose a different major or school if they could do their education over. It's not surprising that the visual and performing arts majors have the most regrets, with 47% saying they would study something else given the chance. For social science majors, it's 39%."
Everyone is doing it all wrong. Consider for a moment what would happen if you switched the "choosing a major steps."
1) Find out who you are.
Young adults should find themselves doing a bit of soul searching after high school and into their early 20s. Where do I picture my life going? Should I go on a mission? What should I major in? Should I travel?
This is the perfect time to spend a time abroad. Volunteering and spending a significant amount of time serving others is one of the best ways to discover unexpected paths for yourself. It gives you time on your own to step back, get new perspective, and decide what your goals are before you jump into them. Volunteering was the thing Brianna needed to help her realize she was in the wrong major.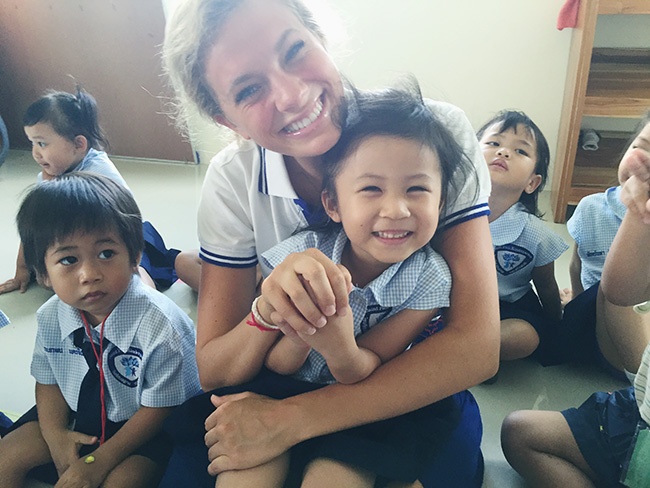 2) Get some experience.
Now don't get me wrong. I'm not telling you that education isn't necessary or important when I say that you probably shouldn't be running off to a university as soon as you turn 18. Just the opposite in fact. School is so important that you should make sure you're taking the classes you need to prepare you for the job you will actually have.
Find out what you enjoy doing on a daily basis to know what you what to do for the rest of your life. Find contacts in the career that you are interested in and shadow them for a day. Actually walk through the steps of what you would be doing. Ask them what they like about the job and what they don't. Every job has both its perks and its disadvantages, so understanding what those are will help you make your choice whether it is right for you.
Consider an internship or volunteer in your field of interest for a period of time. On the job experience is the best way to know if you enjoy that type of work. This also is a great way to create contacts when you decide to look for a job.
3) Ask what major you need for that job.
After you find a field that you enjoy working in, ask those that work there what major would be most benefical for preparing you to do that type of work. Ask them what they majored in and what they would have done differently. You may be surprised what you hear and it's probably not a major that you were even considering.
4) Get the education you need.
Choose the major that was advised to you by those in your field of choice. You'll feel a lot more confident and have better direction with a clear idea of where you're headed. You can't really choose how to get there until you know where you're going.
---
So back to step 1 and finding out who you are. Like we mentioned, volunteering abroad might be just the thing to help you do that! Click here to compare study abroad vs volunteer abroad or click below to speak to a representative about volunteering abroad with International Language Programs!