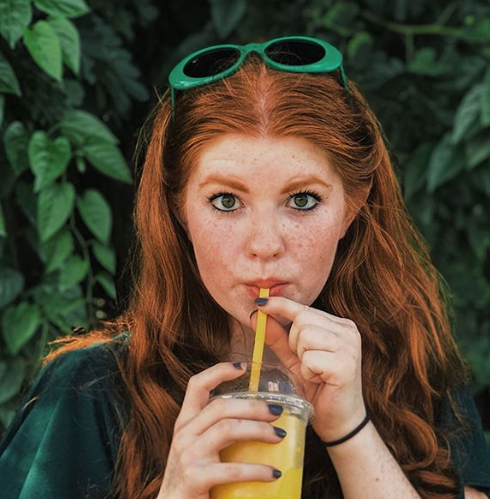 Let's be honest—food is hands down one of the highlights of traveling around the world. So if you're missing the food and flavors you learned to love during your semester abroad, then visit these favorite local Utah spots.
Travel and food seem to be two deep loves that just go hand-in-hand. Every part of the world has their own specialties, and discovering what these are for yourself is a huge part of experiencing new places. Think about it: pad thai in Thailand, borsch in Russia, street tacos in Mexico. YUM!


---
Have you wanted to travel but just aren't sure how to afford it?
How To Pay Less For A Semester Abroad
---

If you have spent time living abroad, then we know you're probably missing some of the food you found there. It's amazing how different flavors and scents have a way of carrying us right back to places and memories. Try out these Utah county local restaurants and cafes to satisfy some of those wanderlust cravings and nostalgia!
Asian Cuisine
European Cuisine
Central American Cuisine
African Cuisine
Island Cuisine
Asian Cuisine
Spicy Thai
If you've ever worked in the ILP office, then you know this is a favorite spot for all of the employees. At this point it's basically a birthday tradition. The flavors are pretty authentic, and quality for the price is a real winner! Our typical order consists of vegetable masaman curry, vegetable yellow curry, and pad thai.
Hours: Tues-Thurs 11 am to 9:30 pm. Fri 11 am to 10 pm.
Address: 3230 N University Ave, Provo, UT 84604, USA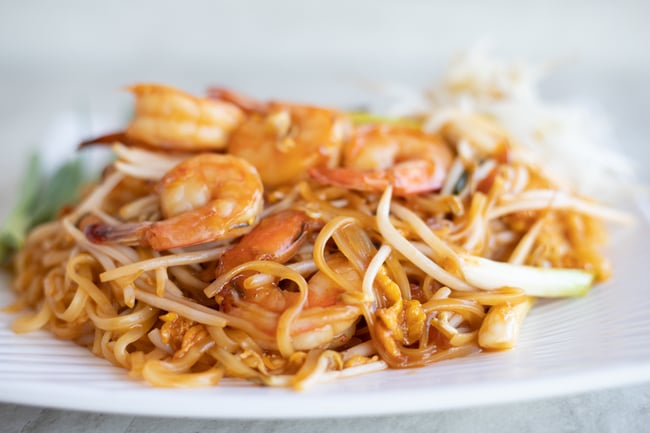 Roll With It
Did you ever enjoy a cup of Thai rolled ice cream while watching the sunset over the beaches of the southern Thai islands? If not, it needs to be added to your bucket list. This yummiest of treats originated in Thailand and is becoming more popular in the states. Thank goodness! At this location, you can watch them make it right in front of you. The process is pretty fascinating!
Hours: Mon-Sat 11 am to 11 pm.
Address: 63 E Center St, Provo, UT 84606, USA
Cafe Ahn Hong
If you're looking for a place to get authentic Chinese food, where even the local Chinese families will flock to dine, then this is it. It's not exceptionally cute, but the food makes up for that. Aside from the great dim sum, potstickers, and other tasty dishes, you'll also notice they give large servings for prices that can't be beat. Always a fan of that!
Hours: Mon-Fri 11 am to 9:30 pm. Sat-Sun 10 am to 10 pm.
Address: 1465 State St Ste 12, Salt Lake City, UT 84115, USA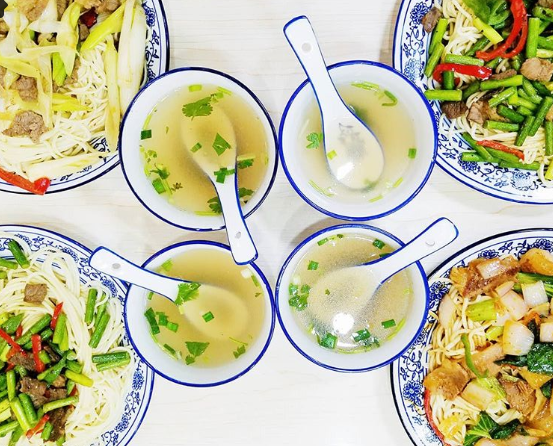 Asian Market
If you took any cooking classes while in Thailand or China, and want to try and recreate your favorite dishes, then this is the place to get all of your ingredients. They have 2 locations, but the one located in Orem is bigger and better! They even have a spot inside called the Asian Cuisine Express where you can take a quick sit and snack on some of your favorite things, like sushi and Boba tea. Plus, if you didn't take advantage of cooking classes while you were in Asia, you can take them here!
Hours: Mon-Sat 9 am to 9 pm. Sun 10:30 am to 6 pm.
Address: 266 N State St, Orem, UT 84057, USA
European Cuisine
The Crepery
We love a good crepe and we cannot lie. With ten different savory crepes and ten different sweet crepes to choose from, it's pretty much guaranteed you'll leave happy. And why not get one of each? We especially recommend the Pepe Le Pesto and Pin-up crepes, but any we've tried have been so good. Maybe even better than any you'll find in Paris? You be the judge.
Hours: Mon-Thurs 7 am to 9 pm. Fri-Sat 7 am to 10 pm. Closed Sundays.
Address: 4801 N University Ave Ste. 690, Provo, UT 84604, USA
Bruges Waffles and Frites
If you've been to Brussels or Bruges, you know how phenomenal their waffles are. If you want to relive some of the memories from your dreamy days as a world traveler, just step in this cutie cafe and order one of their dessert waffles with a side of fries. You'll find they offer a lot of different options and really can't go wrong with any of them. And get this, the owner is from Belgium and uses an old family recipe. Yum!
Hours: Mon-Thurs 11 am to 9 pm. Fri-Sat 10 am to 10 pm. Closed Sundays.
Address: 42 W Center St, Provo, UT 84601, USA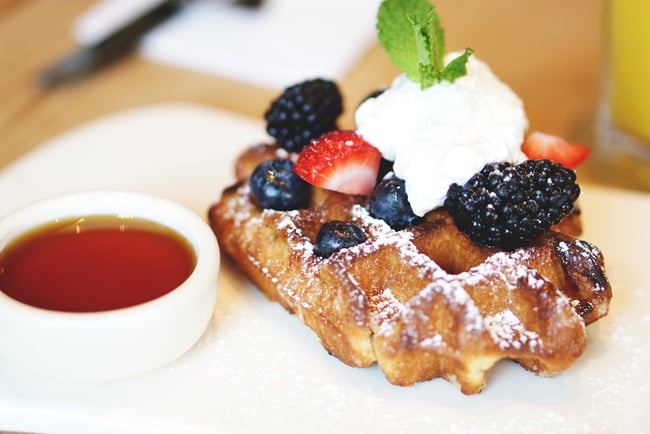 The Galley Grill
If you spent a semester in Russia or Ukraine and are now missing your borsch, bliny, goulash, cabbage rolls, or any other traditional dishes, then stop by this cafe! They can hook your nostalgia up with all of its favorite comfort foods. How about meeting up here for an ILP volunteers' reunion?
Check out the menu on their Facebook page!
Hours: Tues-Thurs 11 am to 8 pm. Fri-Sat 11 am to 9 pm. Closed Sun-Mon.
Address: 1295 Miller Ave #1, Salt Lake City, UT 84106, USA
Filling and Emulsions
This is the type of place you go when you're feeling like a winner winner pastry dinner. Or for just a treat with friends. Everyone who has been loves it and says it's the most authentic European cafe they've been to in Utah, so you know it's gotta be good. They have croissants, tarts, cakes, breads, flans, scones, meat pies, cheesecakes, macarons, and so much more! Go today! Don't blame us if this becomes a part of your weekly routine.
Hours: Tues-Thurs 8 am to 6 pm. Fri 8 am to 10 pm. Sat 9 am to 10 pm. Closed Sun-Mon.
Address: 326 W Center St, Provo, UT 84601, USA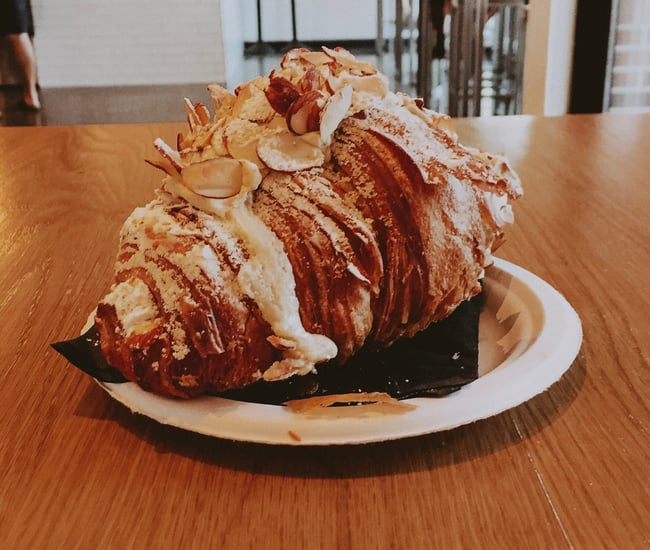 Central American Cuisine
Red Iguana
If you're looking for a family-run cafe that serves some dang good Mexican food and has killer reviews, then this is the place for you! With tostadas, enchiladas, chimichangas, burritos, and so much more, their extensive menu will leave everyone very full and happy. You can expect lines, but this food is worth the wait!
Hours: Mon-Thurs 11 am to 10 pm. Fri 11 am to 11 pm. Sat 10 am to 11 pm. Sun 10 am to 9 pm.
Address: 736 W North Temple, Salt Lake City, UT 84116, USA
Don Joaquin
Everyone love's a good street taco, and this place is a CROWD pleaser. They basically have every type of taco you can think of, and get this—on Taco Tuesday (between 10 am to 5 pm) all tacos are $1! They have other amazing daily specials, so maybe worth making a stop every day of the week?
Hours: Sun-Thurs 10 am to 12 am. Fri-Sat 10 am to 2 am.
Address: 150 W 1230 N St, Provo, UT 84604, USA
Rancho Market
Ready to whip up your own tacos and taquitos? This grocery store has everything you'll need, including fresh corn tortillas. Known for also having amazing produce and meat, you can put together a meal that will taste just like all of those foodie memories you keep reminiscing.
Hours: Daily from 7 am to 9 pm.
Address: 1700 N State St #12, Provo, UT 84604, USA
Tacos Mi Caramelo
Another hole in the wall spot that's got the tasty authentic street tacos you're looking for. A couple who moved to Utah from Tijuana, Mexico started with a taco cart near their home, but the lines grew so long that they've now converted into a full restaurant. Trust us, it's as true of a taste of Mexico as you can get here in Utah!
They named their restaurant after their daughter and there's a cool article on the story behind it here.
Hours: Open Sunday-Thursdays, 9 am to 1 a.m. Friday-Saturday, 24 hours.
Address: 1808 W. 3500 South, West Valley City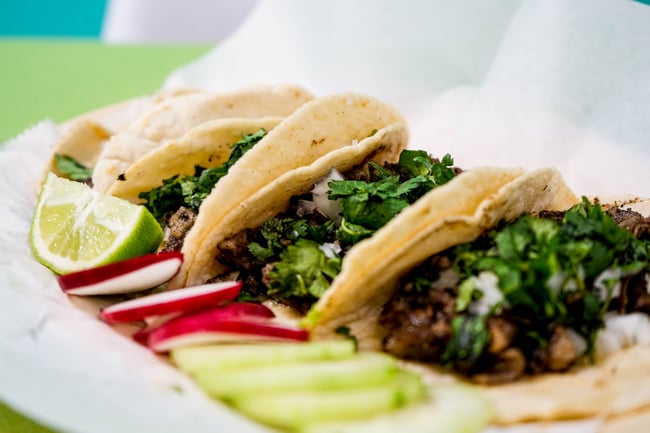 African Cuisine
African Restaurant
This place specializes in Ethiopian food, but it will be similar to some dishes you may have as a volunteer in Uganda. They have all different specialties that would be great to share with a group of friends, including several vegetarian options!
Hours: Mon-Sat 10 am to 9 pm. Closed Sundays.
Address: 1878 S Redwood Rd, Salt Lake City, UT 84104, USA
Island Cuisine
Hawaiian + Island Restaurant
Back from a semester in Vanuatu and missing the flavors of your island? There aren't any Vanuatuan cuisine restaurants in Utah (or anywhere else for that matter!) but Hawaiian and Polynesian dishes are similar. Technically Vanuatu is a part of the Melanesian section of the South Pacific, which includes Polynesia so there's some overlap.

Your best bet is to head to Sweet's Island Place in Provo — they pull menu items from a few different islands but do focus on Hawaiian dishes. If you want an insider's tip, you can visit here on Fridays where you can order their "Poly Plate" which incorporates more traditional foods. You'll find a dish similar to LapLap (Vanuatu's national dish).

Hours: 11:00 AM to 4:00 PM. Closed Sundays.
Address: 711 Columbia Ln, Provo, UT 84604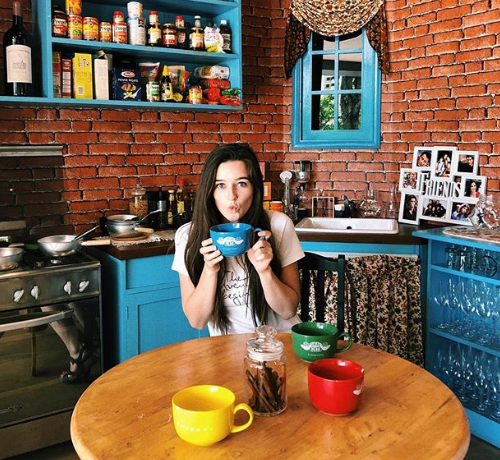 Doesn't this food sound amazing? How about trying the real thing?
Speaking from experience, spending a semester abroad as a volunteer is pretty amazing! And not just because of the food, obviously. Click the button below to learn about the basics of our program: