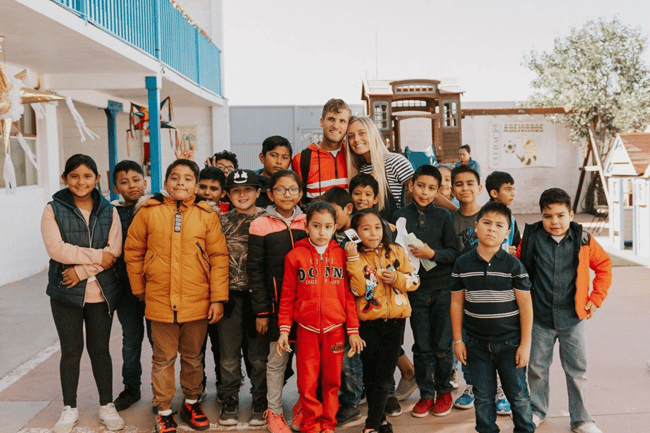 Do you know someone who's volunteering in another country? We all love getting care packages but it's especially great to receive while you're living abroad. Here's some ideas of what they'd love to get.
Whether your volunteer is living abroad in Ukraine, spending a semester in Thailand or serving in one of ILP's many other countries, they are going to get a little bit homesick for their favorite American foods that they've always loved (trust us).


---
Have more questions about sending your volunteer abroad?
We have an ILP guide for parents you might be interested in
---


First things first ... get some tips on how to send international mail and then fill your package with things they want most.
Things To Keep In Mind Before Mailing
Hear it from me, having a few favorite foods and treats to eat is so nice to have (speaking from my own ILP experience!). I mean, who doesn't love a care package? Well ... when you're living abroad homesickness is a real thing and you can't just walk down the street for some comfort food. Everything is different in another country, including the food! Even if you can find American food at the grocery store, it's usually pretty expensive.
For the most part, yes, it's fine to send a package. However, there are some countries where there's the potential for your package to not arrive for one reason or another. The biggest thing to remember is to never mail something of value. Oh and there are some caveats when sending things to China that you'll want to read about.
Also keep in mind that packages may take weeks and in even rare cases have taken months. We recommend mailing a package towards the beginning of your volunteer's trip to ensure that it arrives while they're still there because it's just so unpredictable how long it could take.
So, what food should you send over to your volunteer while they are spending a semester abroad?
The Best Treats For International Care Packages:
Just Add Water Mixes
Easy Meals
Grab and Go Snacks
Things They Can Share
Whatever They Love
Pro tip: When deciding on things to send, keep in mind that it usually takes a few weeks (or longer!) for international packages to arrive. Don't send anything that needs to be refrigerated before opening.
Just Add Water Mixes
Anything "just add water" is amazing for ILP volunteers because they don't need any other ingredients or special kitchen tools to make it. This could be muffin mixes, brownie packets, hot chocolate or tea, oatmeal, individual Mac N' Cheese and other similar pastas, puddings, and more! Simple things like this are a great thing to send because your volunteer doesn't have access to a full kitchen they can still easily whip up a quick treat.
Easy Meals
Think of easy meals you can send consisting of food they may not have in their country. These simple things were mine and my ILP group's favorite! Sometimes you just need a break from local food.
If your volunteer is in China, Mexican food can be hard to come by so something like tortillas, refried beans, and hot sauce is a great thing to send for a quick burrito. You can even find dehydrated refried beans which will weigh less in your package. What's that? It's just the bean in dry, flake form - all the do is add water and put it in the microwave for a few minutes. When they stir it up they'll have a bowl of refried beans that tastes just as good without all the weight.
And, just the opposite if they are volunteering in Mexico, Chinese food can be hard to come by. Send ramen noodles, pre-made sauce, and water chestnuts for a quick stir fry. Maybe even throw some fortune cookies in for good luck.
Grab and Go Snacks
ILP volunteers are often out and about for most of the day whether they're at school teaching English to cute kindergarteners or out walking and exploring a new city on a Saturday. Snacks they can take with them are a welcome surprise.
Beef jerky is a good snack to send because it lasts for a long time. Many countries don't eat as much protein as we do in the States, so sometimes volunteers are missing it while they adjust to a new culture's diet. Send a bag of jerky or a couple beef sticks for a good on the go snack your volunteer can throw in their backpack when they're vacationing.
Trail mix is another yummy snack that your volunteer can take on the go. Send some pre-made mix or send a few of their favorite things to mix together and make their own mix.
Peanut Butter can be pretty hard to come by when you are living abroad because if it's available, it's expensive. Send your volunteer their own PB&J kit for a good comfort food. This can be a bit heavy to send so if you are looking for something a bit lighter than a jar of Peanut Butter look for the On-The-Go size packs. Volunteers can get some fresh fruit like apples at their local market and enjoy it with the peanut butter! Honestly, they'll be so excited they'd probably just eat it straight from the jar.
Something They Can Share
ILP volunteers spend most of their day with other volunteers in their group (who they usually become great friends with). Your volunteer might want to hoard everything you send them (no judgements from us), but it's also nice if they have 1 thing they can share with their jealous friends who may not have received their own care packages.
Think of small things that can easily be shared. Bags of popcorn are an awesome treat that your volunteer could share with the entire group during a movie night.
In some locations volunteers can share treats with their students, and it's really fun to share American candy with the kids. Think of things kids might like to try and that would be easy to share 1 candy with a group like fruit snacks, Starbursts, or Skittles.
Whatever They Love
You know your volunteer best so really just send what you know they will love! It doesn't have to be anything extraordinary, they will appreciate anything and be super excited to receive a little piece of home. Gum ... Oreos ... Cheetos ... you can have some fun with this. Do you have a cookie recipe that they love? Bake it at home and then pack them up tight so that they don't break and crumble in the mail, but no matter how they arrive, they'll be enjoyed for sure!
Need other ideas for care packages? Here are a few to check out!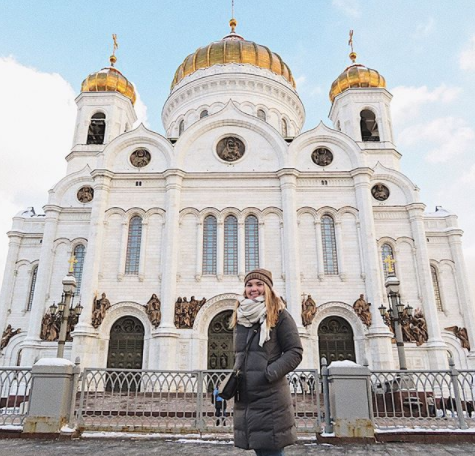 Have questions about what a semester abroad entails for your volunteer?
Click the button below to get in contact with an ILP representative. They can help answer all your questions!