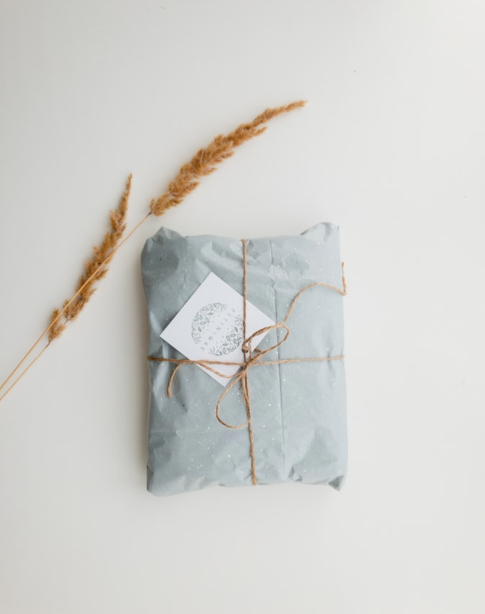 Send your volunteer some goodies for their semester with these tips.
---
Have more questions about sending your volunteer abroad?
We have an ILP guide for parents you might be interested in.
---

There's nothing better than coming home from a rough day of teaching English and finding a big package from home! Even a letter from home can really brighten a volunteer's day, but if you're putting together a box of goodies here's some ideas that your volunteer will love.
Things Your Volunteer Will Love Getting
Food From Home
Food is one of the best things to receive in a care package. I was a big fan of the food on my semester abroad with ILP, but that didn't mean I missed the foods from home. And after I had run out of the foods I had packed in my suitcase, I was so grateful my mom decided to send along a few of my favorites to get me through the last couple of months.
We will touch on this later on, but just remember that it sometimes it can take several weeks for packages to arrive in certain countries. While your volunteer would absolutely love a dozen freshly baked cookies, if they take a month to arrive, they aren't going to be that great. Another thing to note: your volunteer might not have a full kitchen so sending items that require a stove or other ingredients can be tricky. Things that are ready to eat or can be prepared in a microwave are the way to go.
Here are a few ideas your volunteer may want.
Pictures + Stationary + Letters
Sending along a few pictures from home is also a nice reminder. They probably have a few snapshots of family members and pets at home, but there's something about a tangible copy they can put on their nightstand or possibly hang up on their walls.
Another thoughtful gift? Send along some stationary. Chances are your volunteer is meeting really cool people abroad and making friends they'll want to keep in touch with. Send them some stationary to write notes to those new friends. A little box of "thank you" notes will be appreciated.
It's also a nice idea to send along a few letters. You can label the envelopes with things like "Open When You Need To Know You're Loved", "Open On Your Last Day Of Class", etc. This makes them personal and even more special to read through.
Ways To Stay Busy
ILP volunteers have a lot of free time on their hands, so it's nice to have little things to do between classes and on long bus rides. Your volunteer probably packed up a few things in their suitcase, but having new things to play with will be a lifesaver.
Things like coloring books, embroidery thread to weave bracelets, playing cards, a new book, a magazine, little games (like an Etch-A-Sketch), containers of play dough, puzzle books (like Suduko or Mad Gabs). Gift cards for iTunes, Amazon, or Spotify may also come in handy that they can just redeem there and be able to tune into a new movie.
Things They Forgot
Does your volunteer need a new box of pens for their journal? Forgot to pack an extra tube of chapstick? Running out of sunscreen and wished they had brought more from home? Wish they had more nail polish colors? Hoping you'll be nice enough to send over a couple new dresses and t-shirts? Send it on over.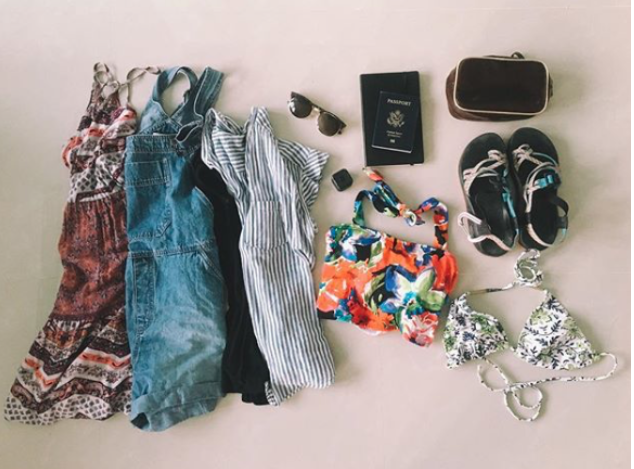 Tips For Mailing Your Package
The mail may not always be as reliable as you'd hope. Don't mail anything irreplaceable or really expensive just in case it doesn't make it. Also, don't mail anything too big! Your volunteer has limited space in their luggage so if what you're sending should come home with them, don't make it too big.
We have a whole post on how to mail an international package that you'll want to read before sending anything off. It has info on what carriers are more reliable and how to get the most accurate address to use.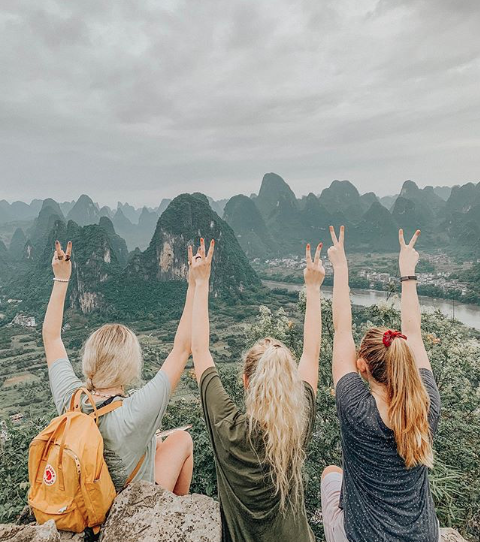 Have a few more questions?
ILP's a program run by parents, so we know some of the questions and concerns you may have about sending your child abroad ... and we're here to help! Let's stay in touch so you can get your questions answered: