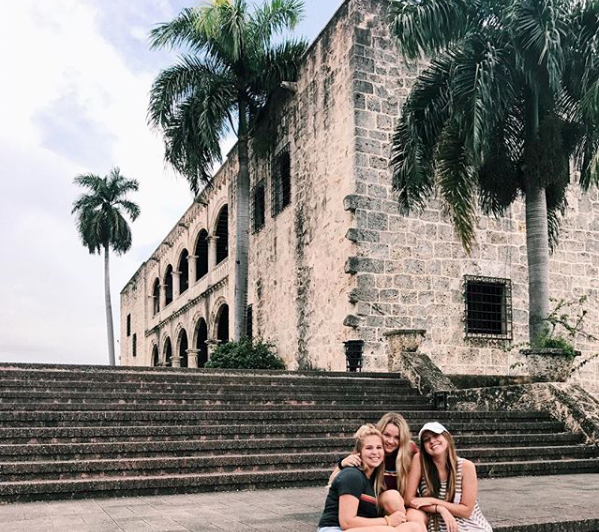 There are many benefits to volunteering abroad with ILP and getting your own ILP group a big one! While it's awesome to get a group to travel with, it can also be kind of nerve wracking not knowing who you're going with.
Take it from someone who was able to serve abroad with ILP four times (three times as a head teacher)...volunteering with strangers is different than what you'd imagine -- and I mean that in the best way possible!
You may also be wondering what a day in the life of ILP volunteers looks like, and I'm here to tell you it's pretty awesome. See for yourself!
You can bring a friend with you when you volunteer with ILP, but many of our volunteers come on their own! Just like any time you'd meet someone new, meeting your ILP group can be a little awkward on the first day, but don't let that scare you. Your whole semester won't be like that, I promise. It's always a good idea to meet/connect with them before you head out to get that initial awkwardness out of the way so you can get to the fun stuff.
What's it like to live abroad with a group of strangers?
You'll Learn Loads
It's A Test Of Patience
Different Than Anything You'll Ever Do
It's A Self Improvement Opportunity
It's Awesome
You'll Learn Loads
Volunteering with a group of strangers will put you outside of your comfort zone for sure, especially when you're in a different country. There are many things you're going to have to learn -- like how the other people live, what they like, and how they communicate. You will need to learn how to work together (as will your group members), so that you have a good semester together.
Some personalities click immediately while others you need to try a little harder to love. There will be times that you get tired of each other because you're spending every single day together and that's okay! Most of the time it's the biggest blessing to have your group around because you become the best of friends, but it's also perfectly normally to need a break from people. If you're patient and kind with each other and constantly try to serve and help the others, you will get along no matter how different your personalities are (and you may find a new best friend you never thought you'd be friends with).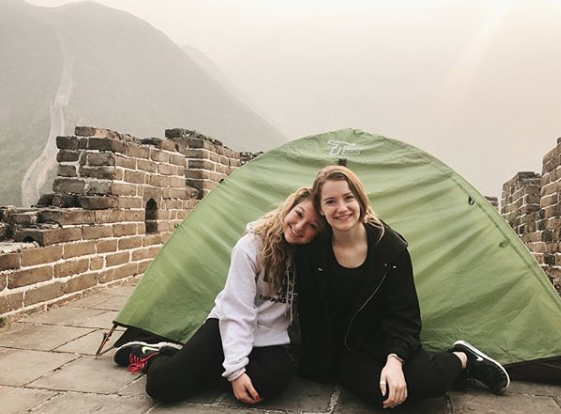 It's A Test Of Patience
You're going to be living in close quarters with your group (unless you're living in a host family...which still relates the everything I'm saying now), so it's going to test your patience a little. No two people live life exactly the same way, so you're going to have to figure each other out. There will be a learning curve at the beginning, so just remember it will get better.
You will have to develop a system with chores and a schedule for everything from laundry to showers (most times you're sharing space like bathrooms and the washing machine) and by the end you will be pros at living with each other. Just remember everything you like about each other on those tough days.
Different Than Anything You'll Ever Do
There aren't many situations that can compare to this one and going with a group of strangers can make it even more interesting. In a normal situation, you would form a friendship with someone over some time and you wouldn't live with them right away. It's pretty much the opposite in this situation.
You will be living together, working together, playing together and going on vacations together (don't worry--you'll still get alone time). Plus, they might be the only people you're able to have a fluent conversation in English with while you're living in another country. You will bond super quick over all the awkward and awesome things you're experiencing and your friendship will bloom very quickly.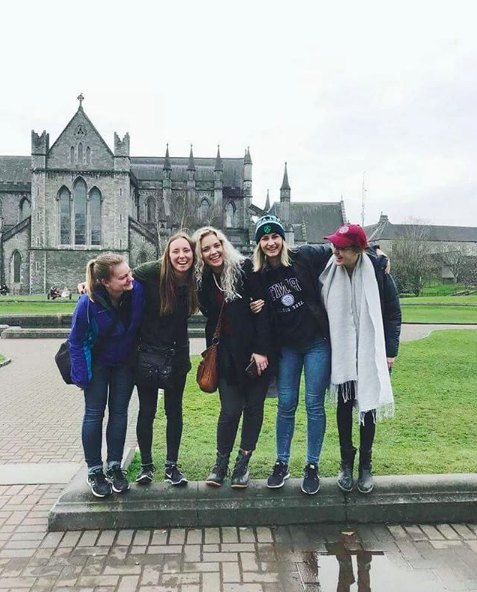 It's A Self Improvement Opportunity
At the beginning of your semester, it's normal to feel a little lost while you're getting adjusted to a new city. You're in a new place where no one speaks the same language and with a bunch of strangers. You're going to have to lean on your group for support and they're going to need to do the same with you. You will have to step up for each other, even though you don't know each other.
Even though they are technically strangers, you will have to learn to serve them right away. You may not realize it, but by helping each other out so much even though you don't know each other, you're improving yourself. When you come back, you will be patient, understanding and willing to help those in need.
It's Awesome
This group of people that was perfect strangers to you at the beginning usually become your lifelong friends. No one in the world will understand your experience quite like your group members. There is nothing better and that will bond you more than having to rely on each other for an entire semester!
By the end of the semester, you're going to look back at the beginning and wonder how you ever even considered them strangers.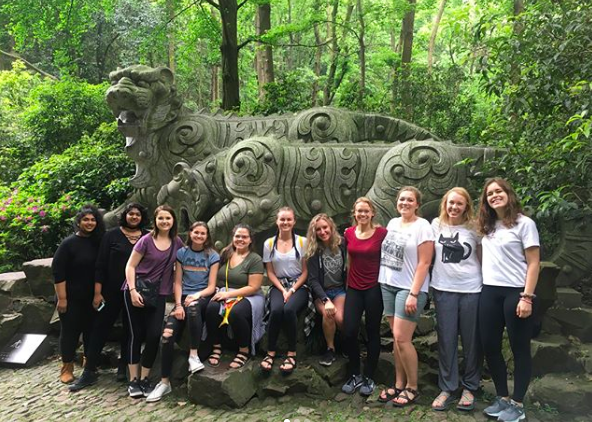 Ready to apply for the International Language Programs? That green button below will help you get started: