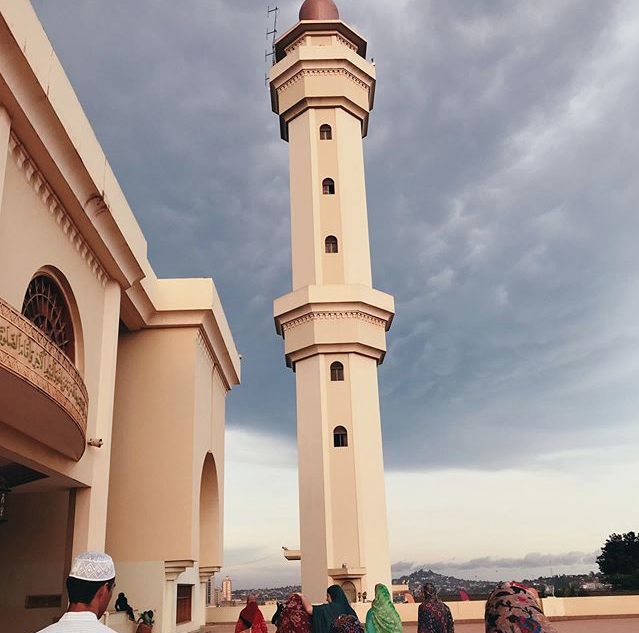 "This is definitely one of the top coolest things I've ever done in my life. I love Uganda."
My favorite part about travel are the surprises — a semester in Uganda will mean a lot of things you'll expect (safaris, falling in love with the kids, appreciating things about home after going without them for a few months), but honestly? The things you don't expect are always some of the best memories about your experience.


---
See what surprises are waiting for you
Volunteering in Uganda
---

One surprise our ILP volunteers in Uganda have come home with was an impactful visit to the Gadaffi Mosque, a gorgeous building right in the middle of downtown Kampala. For many volunteers, what started as a trip to the capital city often ended with an incredibly profound and impactful experience.
"It was incredibly humbling"
We've talked to Fallon K., who had this to say about her experience at the Gadaffi mosque:
"Having the opportunity to go to the mosque in Kampala definitely made the list of top attractions that I have visited in my life. For anyone that travels to Uganda, touring the mosque must be at the top of your list of things to do. As someone who loves to dive in and experience the culture of wherever I may be traveling to, attending the mosque allowed me to do just that. The Muslim religion is very profound in Uganda, so being able to experience even a fraction of what these beautiful souls do every day, was such a neat once-in-a-lifetime experience. The most impactful part was being able to really get the full experience from how we dressed to learning the prayers. It was very impactful to see the dedication these individuals have to their religion. It was so incredible and surprising to see how much the mosque is respected and considered holy ground to the point where we weren't even allowed to wear our shoes inside it. It truly was an incredible experience."
Another visitor had this to say about her visit, which was right at sunset, when no one else was in the mosque except for a single man who had entered to pray —
"Just being in there looking at the stained glass windows in this dark room (with the sunset streaming through) was so beautiful and peaceful. Then this man entered to worship, and we just stood right behind him in this huge room, and we listened to him do the call to prayer, his voice echoing off the walls — it was incredibly humbling to be there for that moment."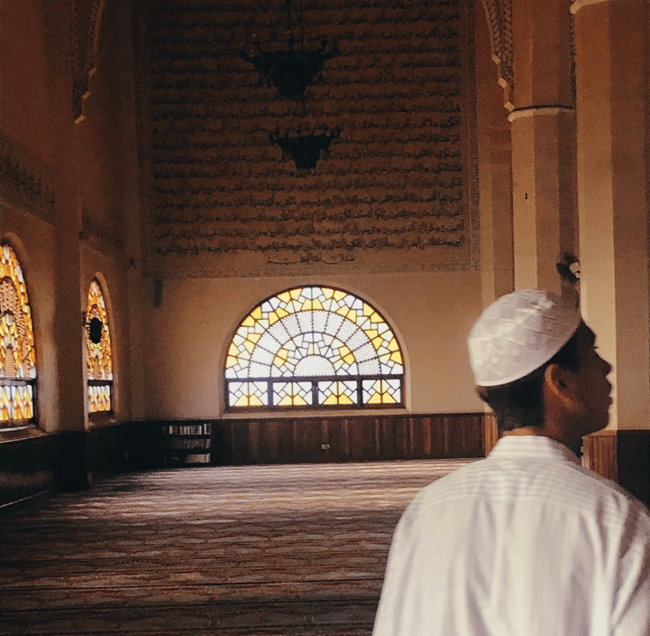 A Bit More On The Mosque
The very center and heart of Kampala is marked by this beautiful mosque. If you think of Kampala as a large circle, the mosque is the bullseye. There are several main roads that lead here and the tall structure can be seen from all over the city, giving you a frame a reference for where you're at. It's a symbol of the city, a beacon of religion in the bustle of the city life .... understandable when you leave the loud traffic of Kampala and take a minute to see the city from above, in a quieter space.
Unlike some other mosques, visitors are all welcome to step inside to view gorgeous marble archways and detailed windows. With a guide, you can also climb up around 300 stairs to get to the top of the minaret for a 360 degree view of the busy city. You'll need to pay a small fee to enter, which includes a guide who walks you inside the mosque, detailing some of the building's history, then up the stairs to the view of the city.
Details For Your Visit
Hours: The mosque is open daily, from 6:30 AM to 8:30 PM. The visit typically takes about an hour, but plan on 2+ with traffic in and around the city.
Cost: 20,000 shillings (about $5 USD). This includes a guide who can give you a little history on this mosque, plus take you up to the top of the minaret for those spectacular views of the city. It also includes the clothes females need to cover up properly to enter (a wrap skirt and a scarf for your head).
Address: Old Kampala Rd, Kampala, Uganda. ILP volunteers: Your Local Coordinator often can help you set up a private taxi or driver to take you from where you're living out into Kampala.
What To Wear: The space is an active mosque, so you'll need to dress appropriately when you visit: Females - if you're not wearing a loose fitting dress that covers your ankles (and you'll also need a headscarf) you can borrow a skirt/dress and head covering that'll do that job. Don't worry, there are people there who can help you tie your head scarf correctly. It's also important to remember that how you act is just as important as how you dress during your visit: Please be respectful.
You are allowed to take photos and videos inside of the mosque, and Fallon suggests taking lots! "Take lots and lots of pictures and videos. Trust me. You forget so much and they let you document pretty much everything in the mosque."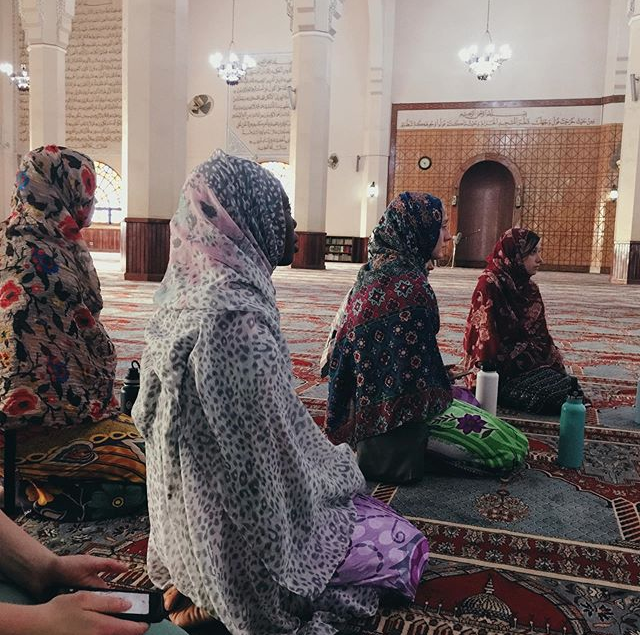 The Call To Prayer
We suggest timing your visit with the Call To Prayer: it's an amazing experience to be present in the mosque when it's played over a loud speaker for the city to hear. For some, visiting this mosque might be your first experience hearing the Arabic versus sung out. I remember the first time I heard and saw the devotion that accompanies this daily ritual (and hold that really close to my heart). You'll also want to visit at sunset while the soft orange light that can be seen from atop the minaret is, in a word, incredible. The Call To Prayer is sung five times a day, and you can look up when they will be sung online. For the city of Kampala, here are the times:
Fajr — 5:40 AM

Dhuhr — 12:57 PM

Asr — 4:20 PM

Maghrib — 7:01 PM

Isha — 8:09 PM

Qiyam — 2:07 AM
Look up what time the sun sets when you're in Kampala (for the summer months, sunset hits right at 7:00, so visiting for the Maghrib would be the ideal).
Visit Nearby Sites
From the mosque, you'll see both a large Catholic and a Protestant church up on hills surrounding the city. We recommend going to visit these as well! They are the main churches for those religions in the city and quite beautiful. Again, you can pay a small fee for a guide who will take you inside and explain the significant religious art and structures within the churches.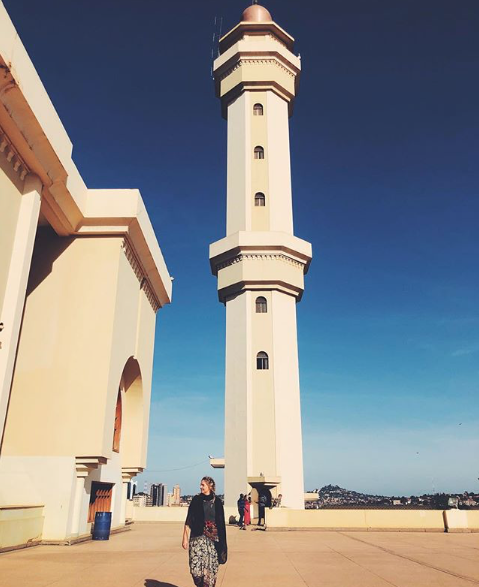 Are you ready for Africa?
We're accepting applications to come to Uganda with us! College-aged volunteers will spend their time teaching English to underprivileged children, have time to help with other humanitarian projects (like providing clean drinking water though freshwater springs) and live just outside of the busy city of Kampala.