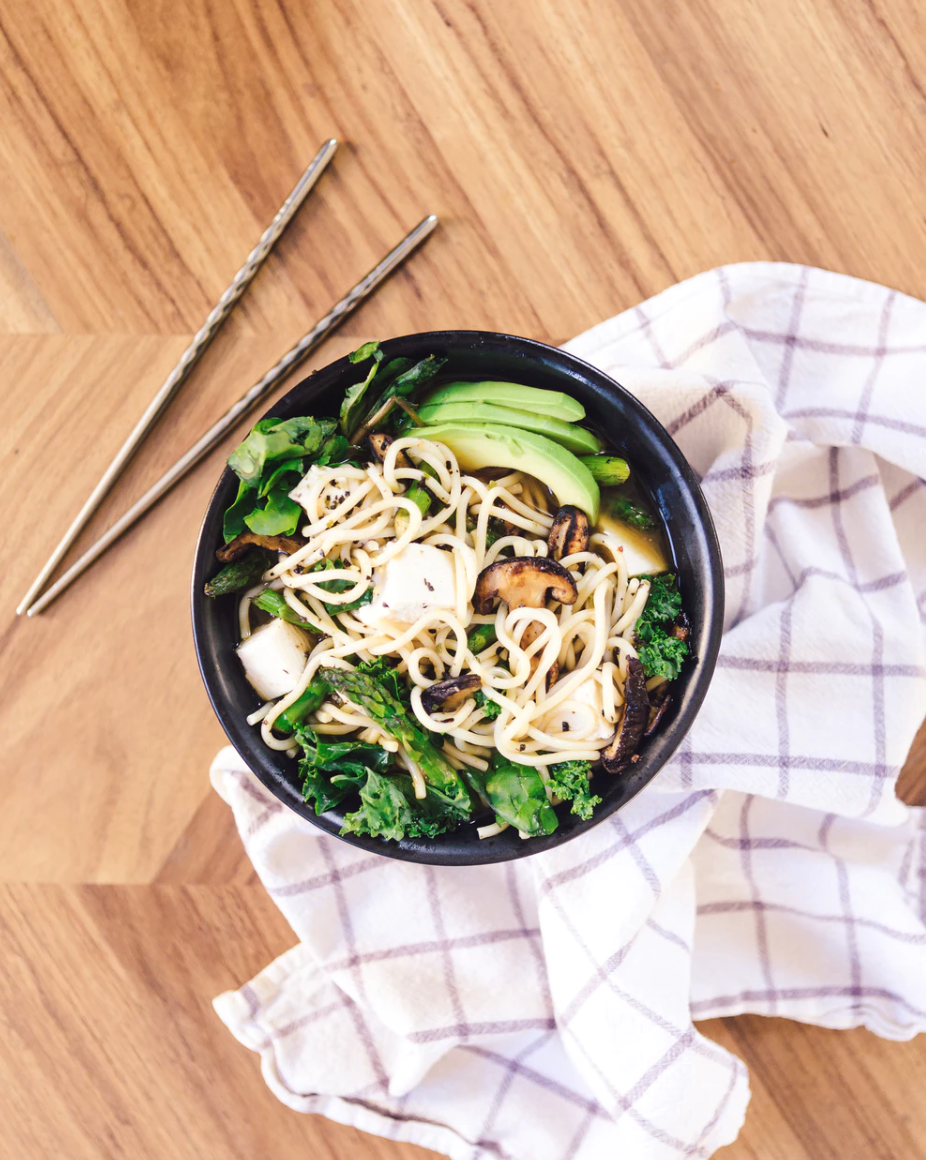 Okay, lets be real ... It's hard to feel like you can treat yourself when you're a college student on a tight budget. Sometimes you just have to resort to good ol' Ramen Noodles.
Ramen is yummy, but if you are having it often you probably need to switch things up a bit. There are tons of ways to create a meal with instant ramen with just a few creative additions that don't cost very much ... letting you save money towards a trip around the world, right?
Here are some of our favorite Ramen Hacks that can help your meals feel a little fancier without breaking the bank.


Peanut Butter Noodles
Peanut Butter Ramen is a great simple place to start. Don't knock it til you try it. You'll need...
1 Pack Chicken Flavored Instant Ramen
1/4 Cup Peanut Butter
1 Tablespoon Soy Sauce
Boil your Ramen and once it's cooked, drain it but leave about 1/2 cup of water. Add your seasoning packet, the soy sauce and the Peanut Butter and mix (it's easier to do this when the noodles are very hot, so maybe leave it on the stove until the Peanut Butter melts).
These extra ingredients give you an almost Thai peanut-y noodle feel, especially if you top it with some shredded chicken, cilantro and a dash of cayenne pepper.
Ramen Salad
Doesn't get easier than this. I grew up on a variation on this recipe, so even as a child (when I wasn't concerned about finances) it was still a favorite meal.
Take your uncooked noodles and smash them up in the bag. Sprinkle them over a mixed salad and mix it together with a balsamic vinaigrette dressing (or your other favorite dressing). The noodles add a great crunch in your salad, plus you're adding some nutrients to your otherwise nutrient void package of processed noodles.
Egg Drop Soup Ramen
Another simple one: Cook Ramen as directed on package. Add two eggs into pot while it is still on the stove and stir until eggs are cooked.
Top with green onions and cayenne pepper, and some thinly shaved chicken or pork pieces to add some protein.
Chili Ramen
Chili and Ramen. Kind of weird, but kind of delicious.
Make your Ramen like normal and drain all of the water. Mix in a can of chili and warm on the stove.
Top with cheese and sour cream and a wedge of lime. Use a spoon or opt for Saltine crackers. Yum.
Ramen Stir Fry
You can be creative on this one. Boil your Ramen and add all the vegetables and meat you like!
Vegetable ideas: a frozen veggie pack (corn, carrots and peas), broccoli, green beans or snap peas.
Meat: chicken, steak, shrimp or ground beef.
Top with Ramen seasoning, soy sauce and cayenne pepper.
*It works best to cook everything on its own and then add it together for a few minutes. If you cook it all at once the noodles get soggy while you wait for the other things to cook.
Chocolate Ramen Bites
Mixing salty and sweet never tasted so good!
You'll need:
1/2 stick of butter
1 package of Ramen noodles
1/2 teaspoon of vanilla extract
1 1/2 cups of semi-sweet chocolate chips
a sheet of waxed paper

Crush up the noodles into small bite sized pieces. Melt the butter in a medium sauce pan on medium heat. Add in the vanilla extract. Mix in the chocolate chips. Pour the chocolate mixture into a bowl. Mix in the noodles and stir so that each noodle is well covered. Place the noodle clusters onto a sheet of waxed paper. Place into the fridge for approx. 10 minutes, or until each cluster is cooled off and ready to eat.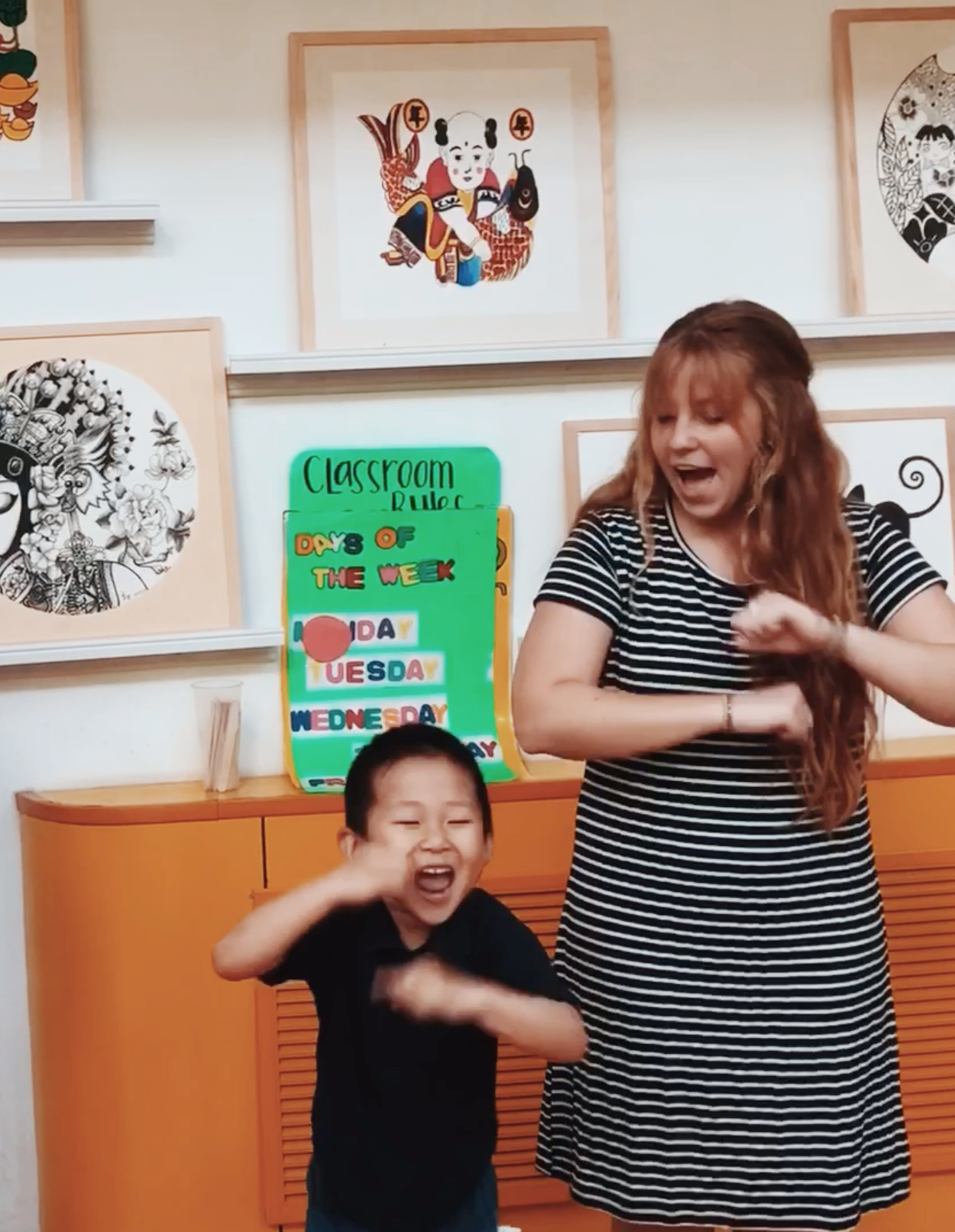 Now that you saved some money with your
new Ramen obsession are you ready to try real noodles in Asia?
(We think these pulled noodles are reason enough to try living in China for a semester) ... come try it out!

When you volunteer in Asia for a semester, you'll spend a few hours a week teaching English (no experience necessary) — and you get the experience of living in another country and soaking up the culture. That means plenty of time to find your new favorite noodle shop. Plus, you'll have plenty of free time during the week, weekends off and vacation days to explore more and travel around to different regions, seeing how each area has its unique take on preparing meals. ILP has programs where you can volunteer on a budget in both China and Thailand.
See what it takes to be an ILP volunteer (that's short for International Language Programs) here and get more info about volunteering abroad in China below: