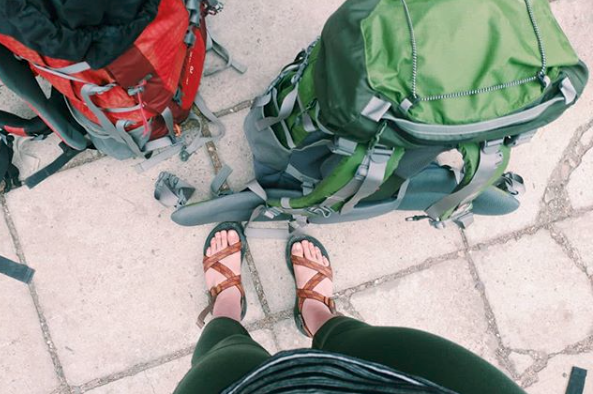 Ugh, going through customs and immigration has to be the worst part about traveling…okay, maybe going through customs and immigration AND leaving after a whole semester living in the Caribbean or Africa. Yeah, that's definitely worse.
Unless you are a big fan of long lines after a long flight, you probably don't love going through customs and immigration. If you do…please tell me your secret. Or if you've never traveled before, this part probably sounds a bit intimidating. If you are more like me and wanna get through as fast as possible, we have the tips for that.
---
Thinking you're ready for an adventure?
Learn all about ILP
---
But now onto how to deal with customs and immigration (and how to get out quickly).
All About Customs + Immigration

Customs and immigration are two different things, but we almost always put them together because you usually need to go through both in an international airport (that means you, all ILP volunteers!) before starting or finishing your adventure. Here's what those (semi) intimidating and long lines actually mean:
Customs is about your stuff
It's where the country makes sure you aren't bringing in anything illegal. It is very important to make sure you aren't bringing anything you shouldn't into or out of a foreign country. Countries can be funny about fruits, plants and of course contraband like weapons and drugs.
Immigration is about you
Why you are there, how long you are here for, and who you are. Immigration is where they will check out your visa and your passport and maybe ask you why you are going to Mexico. Just tell them you are a volunteer teaching English, because that's why you are there, right? You also get your passport stamped here (and we all know how much you love looking at how many stamps are in your passport).
Don't worry about trying to find out where these lines are after you land. Just follow all the signs that point the right way! Chances are most of the people on your flight are headed here too, so follow the crowds. It's hard to miss.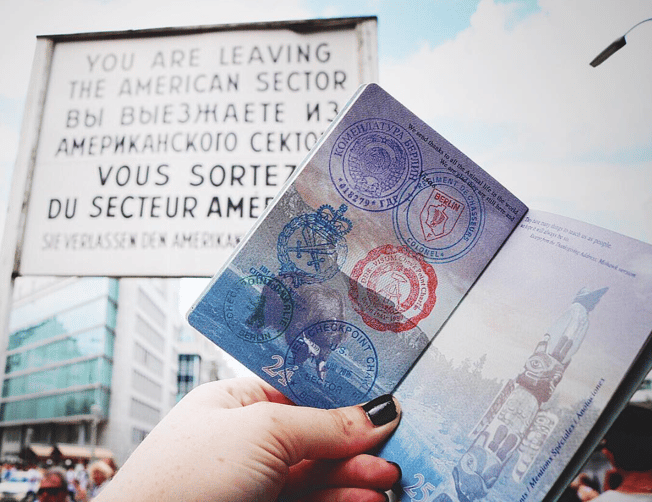 How To Get Through Quickly
Carry A Pen + Don't Lose The Form
Before you land in a new country after an overseas flight, you will need to fill out a customs/immigration form — bring a pen on your flight so you can fill it out before you even land. A flight attendant typically passes them out during the flight) and just hand it to the custom's officer, instead of running around the airport looking for a pen.
When you get to your country, they will look over your custom/immigration form then some countries give you a portion for you to keep. If they give you part back, make sure you keep it in a secure spot! You give this little portion back when you are leaving the country, whether that's 1 day later or 10 months later. Do not lose this form. Tuck it into your passport to make your customs/immigration experience on the way home easier.
If you lose it, you'll have to refill out the form at the counter if the attendant is nice…if not, they will send you to the back of the line to fill it out. Trust me. You do not want to wait in that line twice if you can't help it.
Keep Your Passport Handy
Have your passport out when you are waiting in line. Don't be that person who is checking in their backpack, then their purse, then rifling through coat pockets until finally finding their passport. Have it in your hand and ready to be looked at before it's your turn. You may also be asked what flight you just came off of, so have your boarding pass handy.
A Few More Tips
Even if you do everything right there will still be a line you need to wait through…but that wait won't be as long if you are closer to the front, right? Shave a few minutes off your flight by hustling through the terminal to get to the front of the line. Using the bathroom on the plane means you won't have to search for one when you get off, giving you a spot towards the front. Every minute helps!
A lot of countries are strict about phone usage through immigration and passport control. Don't get on anyone's bad side by using your phone or being rude to the attendants. I know you are tired after such a long flight but being happy and pleasant is going to get you through the line faster than disobeying rules.
Most people tend to go to the right, so heading to the line on the other side of the airport on the left might mean a shorter line.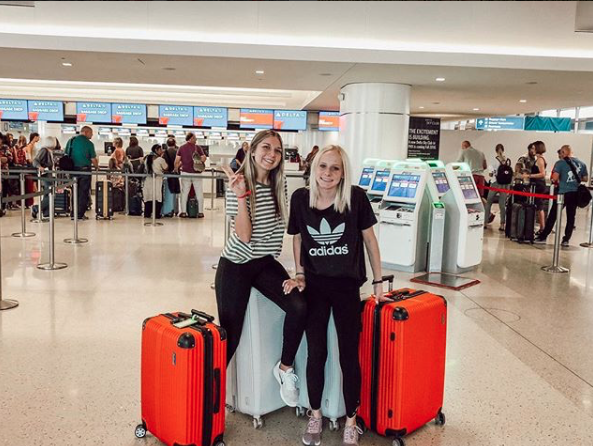 Ready for your next trip?
Learn more about our (affordable) program and get thinking about where you'd like to live for a semester by chatting with someone who can answer your questions: