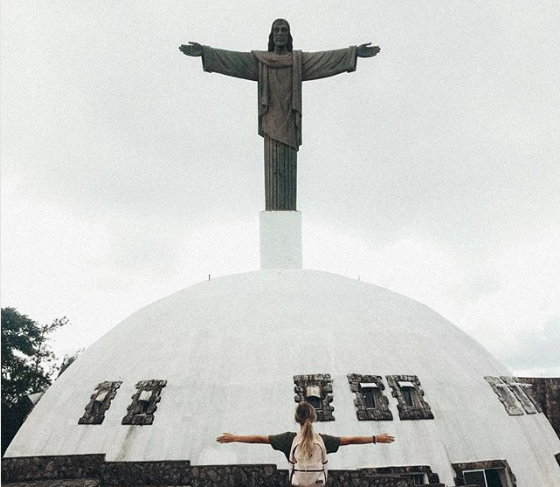 Turns out this country is allllll about the beaches.
Spending a semester on an island will mean lots of days at the a beach but there's plenty to do in the cities, especially if you'll be hanging around Puerto Plata.
---
Thinking about visiting the the Dominican Republic?
See what volunteering in the Dominican Republic is like
---

In the city of Puerto Plata, you'll find a smattering of cool cafes and this lush hill adorned with a huge statue of Christ. You're more than welcome to hike all the way up there, but we think you'd rather take the cable car right up. Once you get to the top, you can see the city spilling out below you, tucked behind palm fronds. It's a must-do.
What To Expect
The main pull is the view from the top and the chance to visit this Christ Statue, which was modeled after the Christus statue in Brazil. You're welcome to hike up yourself or ride the cable car. The ride up is gorgeous — taking you through the jungle and up above the trees. If you look behind you, you'll see the colorful city sprawled out at the mountain's foothills. You will for sure want pictures of the entire ride up, and will want to take even more once you get to the top.
Once you get to the top of the mountain there is a lot to do: walk through to botanical garden, snag dinner at the local restaurant on the top or peruse through a few souvenir shops.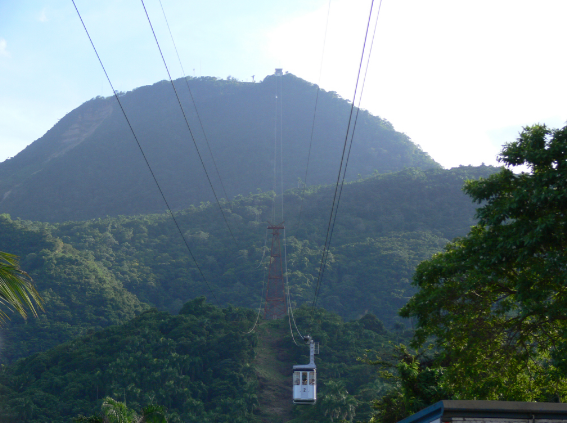 How Much Does It Cost?
Getting There + Costs
If you're not within walking distance you'll need to take a taxi to the base of the mountain. The taxi may give you their business card in case you need a ride home too, but there should be plenty of taxis waiting when you're done. There is a cable car for those who want the views without the work of hiking to the top (which most tourists do). We recommend you hike up and then take the cable car down for the views.
For only 200 pesos (less than a $1.50) you can take the cable car up Mount Isabel, and it's a ride we definitely recommend! Since it's so close, it's a perfect if you're looking for a weekend adventure. If they charge you more because you're a tourist, let them know that you're actually living in the Dominican Republic as an ILP volunteer to get the local price.
If you're looking for directions, there's not a set address, but you can get directions via Google if you search for "El Teleférico de Puerto Plata".
Hours: 8:30 AM to 5:00 PM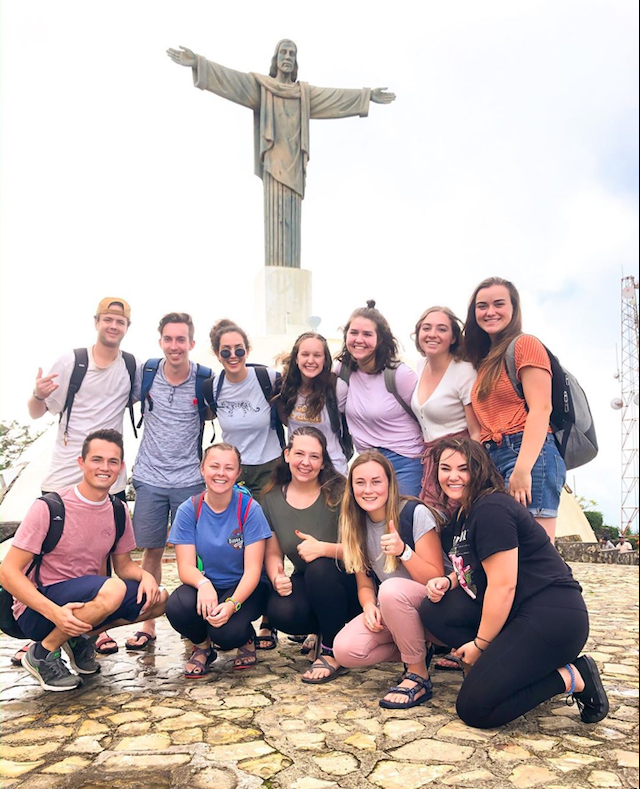 Anything Else I Should Know?
If you like hiking you can even hike up and take the cable car down or do the opposite (taking the cable car up and hiking down). You'll be treading through the jungle so make sure you're wearing the right shoes. Also, if you're visiting in the morning or evening, it can get a bit chillier than you're expecting since you'll be at a higher elevation — you may want to bring a light jacket to stay comfortable once you're at the top.
About The Tour Guides
You'll most likely see English tour guides offering their services at the start of the hike, offering you to take you up and walk you around. There are many times where we actually do recommend an English guide so that you can make the most of your experience, but for this hike it may not be necessary. We say it's better to save your money here, but of course, it's up to you.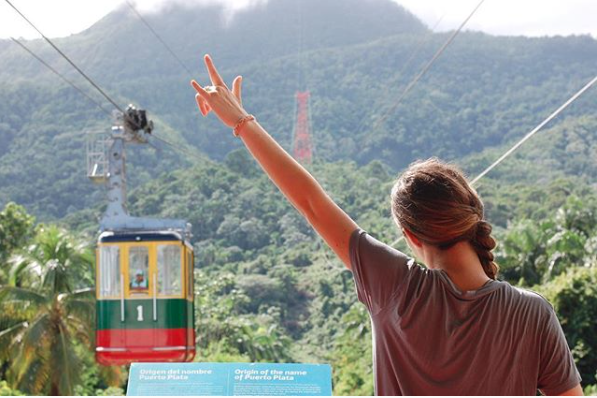 Are you ready to spend a semester abroad volunteering with ILP?
You're only teaching English for a few hours a day then you're free to check out the nearby beach, hang out with your kids, hop over to grab a fresh fruit smoothie or hike in the jungles. You've got every single weekend off, plus vacation days to explore the DR and nearby Caribbean islands.