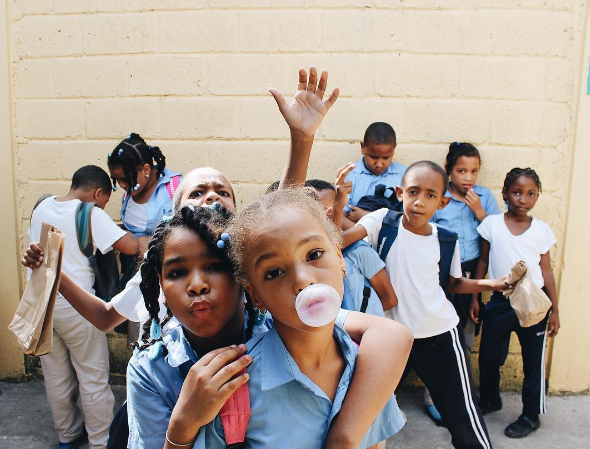 International Language Programs (ILP) sends volunteers abroad countries all over the world and while every country is unique, the kids you'll be with really make your semester worth it.
Even if you're going on ILP to live in a different country and take some pretty rad vacations, you'll be spending a good chunk of your semester teaching. So many volunteers said that they came to a country expecting to just muddle through each week and live for the weekend trips and vacations .. but the kids became their favorite part. Not that it was easy, but it was definitely worth it.


---
Nervous about teaching?
Chat with an ILP rep who can let you know what teaching is all about
---
I've taken a semester abroad with ILP three times and every time I go my favorite part of my trip is teaching. Watch out, the kids will steal your heart! Even for teachers who loved going to the beach in the Dominican Republic ... the kids ended up being their favorite part of the semester (just hear it from Emma!)
People wonder "is teaching with ILP hard?" and the quick answer is yes and no — it can be challenging but it's also the best part. And don't worry, we're all about helping you figure things out, with tons of teaching ideas and resources. It will still be hard, but teaching was always the most rewarding part of my semester.
The Best Part About Teaching
Okay, this is such a hard question and it's impossible to just choose one reason. For me, I think I'd say the the best part was the kids themselves. Their unique and fun personalities were a blast and always kept me on my toes.
Every day I was amazed by the weird and funny things they said and did. Whether that was a new dance move they showed me, the way they showed off their cool English phrase they heard on TV, the funny picture they drew or the way they tried SO hard to pronounce a new word they learned, they always had us laughing.
The Kids LOVE Their Teachers
They really just loved us as teachers. They were so excited to see us every day and would often greet us with a huge hug which melted my heart! They loved us and showed us in the simplest and sweetest ways. For some of our volunteers in our Humanitarian programs, you may be living in the same neighborhood as your kids which means you can play with them before and after class. There are so many volunteers who get very attached to the kids they are teaching, even the troublemakers.
I Loved Seeing Them Progress
It was really neat to see the progression of the kids and the things they learned throughout the semester. It's not like they're just going to pick up the English language in a couple of months so you'll get to have full conversations with a new student, but I got to see the small steps they started making.
At first I noticed them understanding what I was saying, and then the first time they responded with the right words in the cutest accent, I was such a proud teacher! Not only were they learning to speak English, but they were gaining confidence and learning many other things I did not expect as well.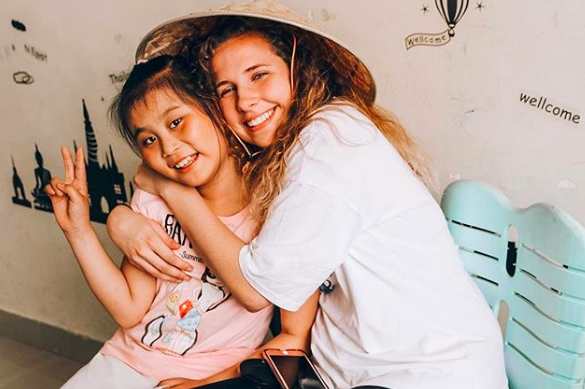 Love the idea of teaching and traveling?