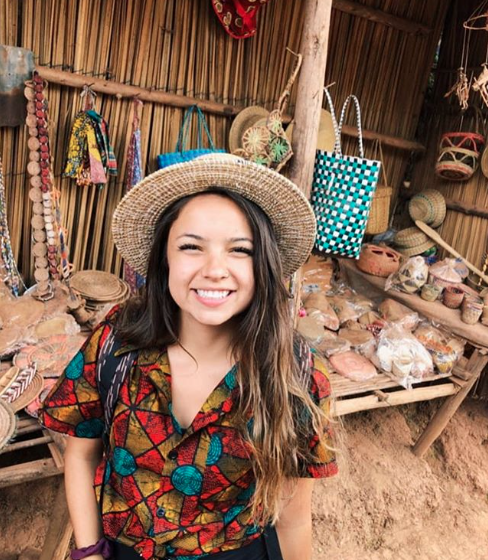 This Ugandan city is the hub for one of our favorite adventures, rappelling down the Sipi waterfall.
Headed for some of Uganda's best adventures? You're going to want to get to Mbale. It's a quieter city that's more of a hub but has a couple of gems like a favorite coffee shop and some hotels that have a nice pool (and we all know how fun weekends at the pool are). As a volunteer living in Uganda for a semester, chances are you'll find some time in Mbale!


---
Come to Africa with us!
See what volunteering in Uganda is all about.
---
Since there's a knack to getting around this part of Uganda (and knowing which things are close) we've pulled together a guideline for your trip here. You know, all the things you wish you knew before exploring a new city like how to get there, where to stay, and what's nearby.
Things To Do Nearby

Our Favorite Cafes

Places To Stay

Getting To Mbale
Things To Do Nearby
There's really nothing to do in Mbale. I mean, there's always something to do but this isn't a mecca of markets, or museums, or other ways to spend your time. For most travelers, it's a main transportation hub and the jumping off point to Sipi Falls and Wanale Ridge.
Rappelling Sipi Falls
Visiting here is an absolute must! This area is home to a series of three waterfalls nestled in the hillside. It's a gorgeous trek and one that's full of adrenaline if you want to go rappelling down the side of a waterfall! Our ILP volunteers in Uganda absolutely love hiking up to Sipi Falls. Here's your guide for Sipi Falls, which has recommendations on booking a guide, and a recommendation on where to stay if you'd like to go up and stay near the waterfall instead of down in Mbale.
Getting There: From Mbale, it's a taxi or bus ride away. The falls are about 25 miles from Mbale, so not too far away (plan on an hour drive). If you'd like to take a taxi, prices are usually in the 30,000 to 50,000 range, not bad if you're splitting with people in your ILP group. From Mbale you can also take a minibus which is about an hour drive and costs 10,000 shillings. They have an infrequent schedule, but tend to leave the Mbale bus park every hour or so or when the bus gets full. Look for buses headed to Sipi Falls or the Kapchorwa Area (which is where the falls are).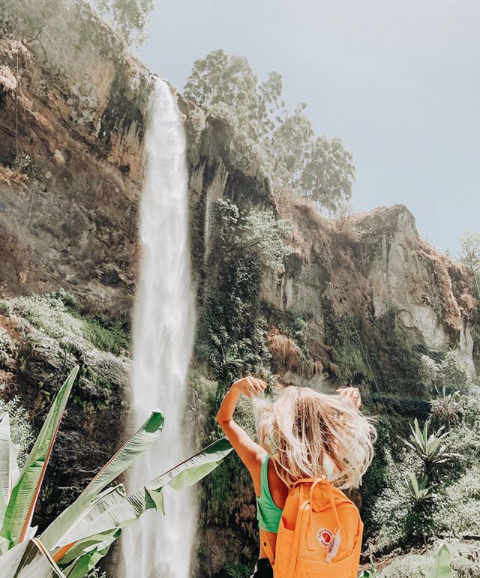 Hiking Wanale Ridge
Right by Mbale is the Mount Elgon National Park, home to a series of treks and hikes. One of our favorites? The elusive Wanale Ridge. Climbing Wanale Ridge is one of the hidden gems of this country. It's a popular (and more intense) hike that will take you over to some waterfalls, different than the ones you'll find at Sipi and with completely new views …. a total "can't miss" according to one ILP volunteer. To give you an idea of what to expect, Kelsey said that it was "the craziest hike I have ever been on, complete with mudslides, branch ladders and waterfalls" but once you get to the top, you get an amazing view of Mbale city.
Getting There: We suggest going with a guide. Get all the info you need about hiking Wanale Ridge here.

Trekking Mount Elgon
Some call this Uganda's Kilimanjaro! Hugging the border of Kenya is a ridge of mountains, home to one particular lofty peak that is an adventure and a half to climb. Mount Elgon is used to be a towering volcano and is home to a massive crater which happens to be the largest crater of all of Africa's highest peaks.
The slopes are dotted with a whole host of animals, rimmed with waterfalls, dotted with caves plus you can even find hot springs in the crater. Since the foothills aren't nearly as crowded as Mount Kilimanjaro, you may spot small crowds of antelopes, hundreds of bird species squawking, or even elephants lumbering around.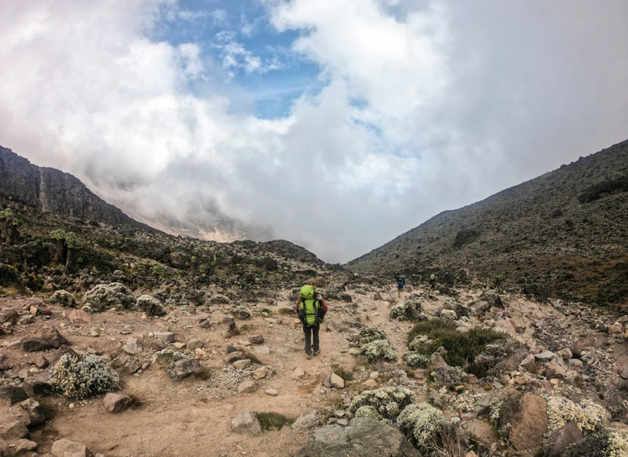 Our Favorite Cafes
Echo Shamba Cafe
Yum, this is your spot for a whole collection of things - they're sometimes running a two for one pizza deal on Thursdays, fried chicken and fries, and it's supposedly home of the best cup of coffee in Uganda. We love the rooftop terrace, too.
Find it: 18 Nkonkonjeru Terrace
Hours: 7:00 AM to 10:00 PM
Delicious Dishes
A restaurant serving up Indian dishes and local Ugandan fare. Come for things like butter chicken, biryani, chicken masala, and naan. Prices are something we like too: main dishes are in the $5 range, and glasses of juice (passion fruit, pineapple, mango, etc) for about $1.
Find it: Republic St, Mbale, Uganda
Hours: 7:00 AM to 11:00 PM
Reformation Bookstore
Supposedly home to "the best coffee cake ever made" according to one ILP volunteer, this is a fun bookstore where you can sit down for a cup of coffee after browsing the store. They also have teas, scones, brownies, and bottles of soda (but the main pull are the actual books and some local crafts).
Find it: 56 Naboa St (It's one street over from Republic Street if you're facing that big mountain that towers above the city).
Hours: 8:00 AM to 7:00 PM
Places To Stay
Especially if you want to make a trip to Mbale a little weekend adventure, we suggest booking at one of these hotels which are set up with some luxuries like a pool, and places to hang out. Some ILP volunteers have booked two nights here, and explored the little cafes and shops in Mbale one day, and another day up at Sipi falls, then heading back to their home city. Just an idea for your semester!
Wash and Wills Resort
Our favorite spot to stay in Mbale, probably because of the pool. This hotel also has a few other things we love like a restaurant, connections to excursions like Sipi Falls or Wanale Ridge, and access to things like their sauna, an aerobics class, access to the gym, etc. You can check daily prices for these extras here, but prices per room start in the $35 range. Book here.
Mbale Casa del Tourista
This cozy hotel has a few major perks: there's a rooftop terrace, a restaurant with really good coffee and favorites like pizza, spiced teas, and flaky rolex (a Ugandan special), plus a helpful staff that can help you set up a tour to nearby adventures (like Sipi Falls). Volunteers also loved the hot showers here and free breakfast. Prices are about $25 a night for a double room. Book here.
Mbale Travellers Hotel
This budget hotel is close to the city's main market, has an onsite restaurant, a rooftop terrace, and quite the view of the Wanale Ridge in the background. Did we mention the hot showers and the free breakfast? Prices are around $15 to $40 range, book here.
Getting To Mbale
ILP volunteers are set up with a Local Coordinator, someone who lives in-country and works with our group of volunteers. In the past, Local Coordinators have helped groups hire a private driver to get to Mbale or helping you with your bus tickets, but you can take a YY bus from a couple of cities like Kampala or Jinga. One huge thing to know about public transportation in Uganda is that it's unpredictable. Sometimes buses take twice as long to arrive due to traffic or the driver's mood. Buses usually don't arrive or depart on time. Sometimes you will wait 2 hours in the bus terminal until the bus is full (which could be 18 people or 28 people). It's an adventure, that's for sure.
From Kampala
The YY buses are one way to go. It's a popular route, Kampala to Mbale, with several routes per day. The drive is long, about 8 hours. In the past, buses have run roughly on this timetable:

3:00 AM departure, 11:00 AM arrival

4:00 AM departure, 12:00 Noon arrival

5:00 AM departure, 1:00 PM arrival

6:00 AM departure, 2:00 PM arrival

7:00 AM departure, 3:00 PM arrival

8:00 AM departure, 4:00 PM arrival

9:00 AM departure, 5:00 PM arrival

10:00 AM departure, 6:00 PM arrival
Kampala departures (and bookings) are at the Kampala office on the first floor of the Qualicel Bus Terminal (it's the huge bus park in the city). You'll arrive at the Mbale Bus Park. Tickets are 20,000 shillings, though you'll want to check the current price and double (or triple) check these timetables — they tend to fluctuate. You can check their Facebook page for some more info, or message them on WhatsApp for questions about updated routes and prices: 0752908866.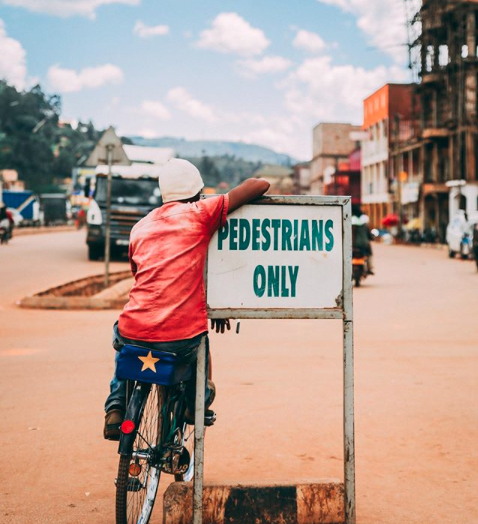 Good news if you want to come to Africa
We're now accepting applications for volunteers! Come spend a semester volunteering here, making a difference teaching English and helping with other humanitarian projects. Have weekends and vacation days for safaris and trips to the prettiest islands in Tanzania. We're even here to help you afford it all: