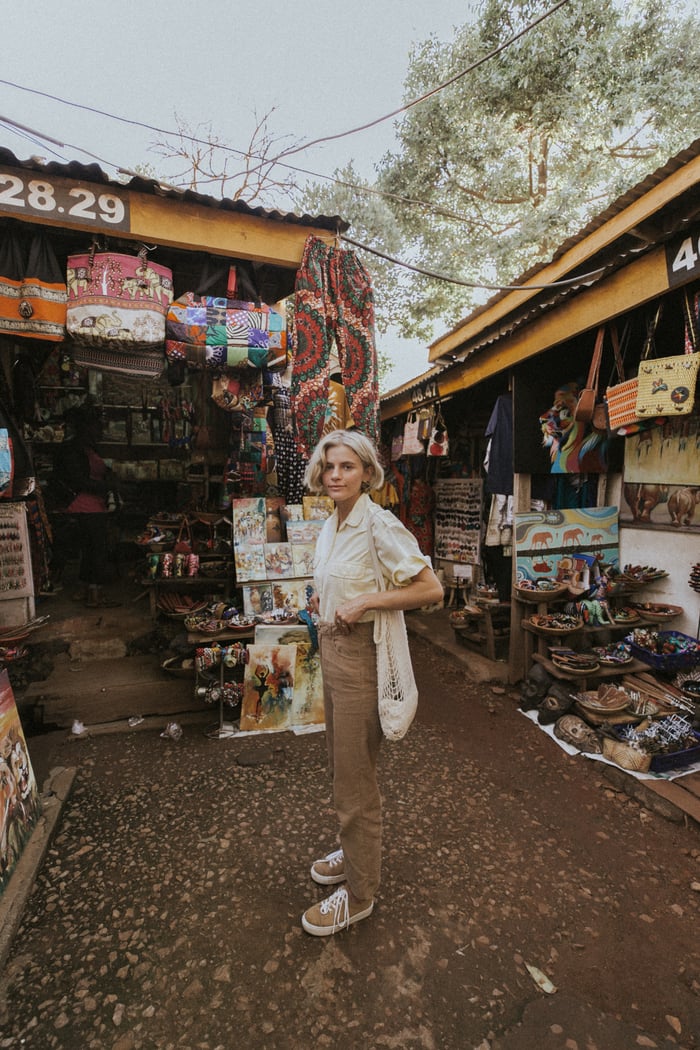 Here's how to navigate a few of Uganda's most impressive markets and come home with the coolest souvenirs.

Spending time in Uganda means a lot of things: weekends on safari so you can spot giraffes and elephants, high adventure experiences like river rafting the Nile river, splashing in Sipi Falls, and doing your part to give back to the community are just a couple of things we love about this country. But one thing any ILP volunteer can't miss out on is shopping in the maze-like markets in Kampala and coming back with your bags packed full of the coolest souvenirs.


---
Interested in exploring and adventuring in Africa?
Read more about volunteering in Uganda
---

While you'll find modern skyscrapers and shopping centers in Kampala, you can also find delightfully chaotic markets selling everything from bins of freshly ground spices to stacks and stacks of clothing. We're also a huge fan of the neatest craft market, selling hand dyed fabrics, carved statues of your favorite safari animals, and other treasures.
With so much to experience you'll need a bit of a guide when it comes to Kampala's markets.
The Craft Market
Owino Market
Nakasero Market
Something To Remember
The Craft Market
In the mood to shop for some souvenirs? One of the major ways you can give back while you're in Uganda is to buy from local vendors and artists.
Sometimes called the African Village, this is THE place to shop ... Definitely our top pick if you're going for a shopping spree. We've had ILP groups who would go multiple times in their semester (multiple Saturdays in a row!), and brought home souvenirs every time they went. This market has everything from dresses, wraps, baskets, purses, drums, jewelry, nativity sets, artwork and a lot more.
The area is lined with shop after shop and the owners start to get to know the volunteers that come in more often, which is really fun to make friends with the shop owners (and maybe get a couple of deals). The shop owners here are so friendly — they'll say "hello sister" or "hello brother" and invite you into their shop, but not in an aggressive way that makes you feel pressured to buy something.
Our favorite part about this market (other than the vendors that we love and the items they're selling) ... it's so quiet compared to other markets! Obviously this can change depending on the time of day you go, but when we went in the evening we only ran into a handful of other shoppers. It's so much easier to shop when there's not huge crowds.
Some things you'll want to hunt for at the Crafts Market are naturally died fabrics, hand carved wooden boxes and figures, wooden spoons, pottery, drums, beaded jewelry, paintings, woven mats, just to get you started. Plan on paying 25,000-35,000 schillings for some clothing items (less than $10 USD) and 20,000 schillings for wraps (about $5 USD). See why you'd want to visit more than once? We have more prices and pictures of what to buy at the African Craft Market here.
Address: Buganda Rd, Kampala, Uganda
Hours: Generally 8:00 AM to 8:00 PM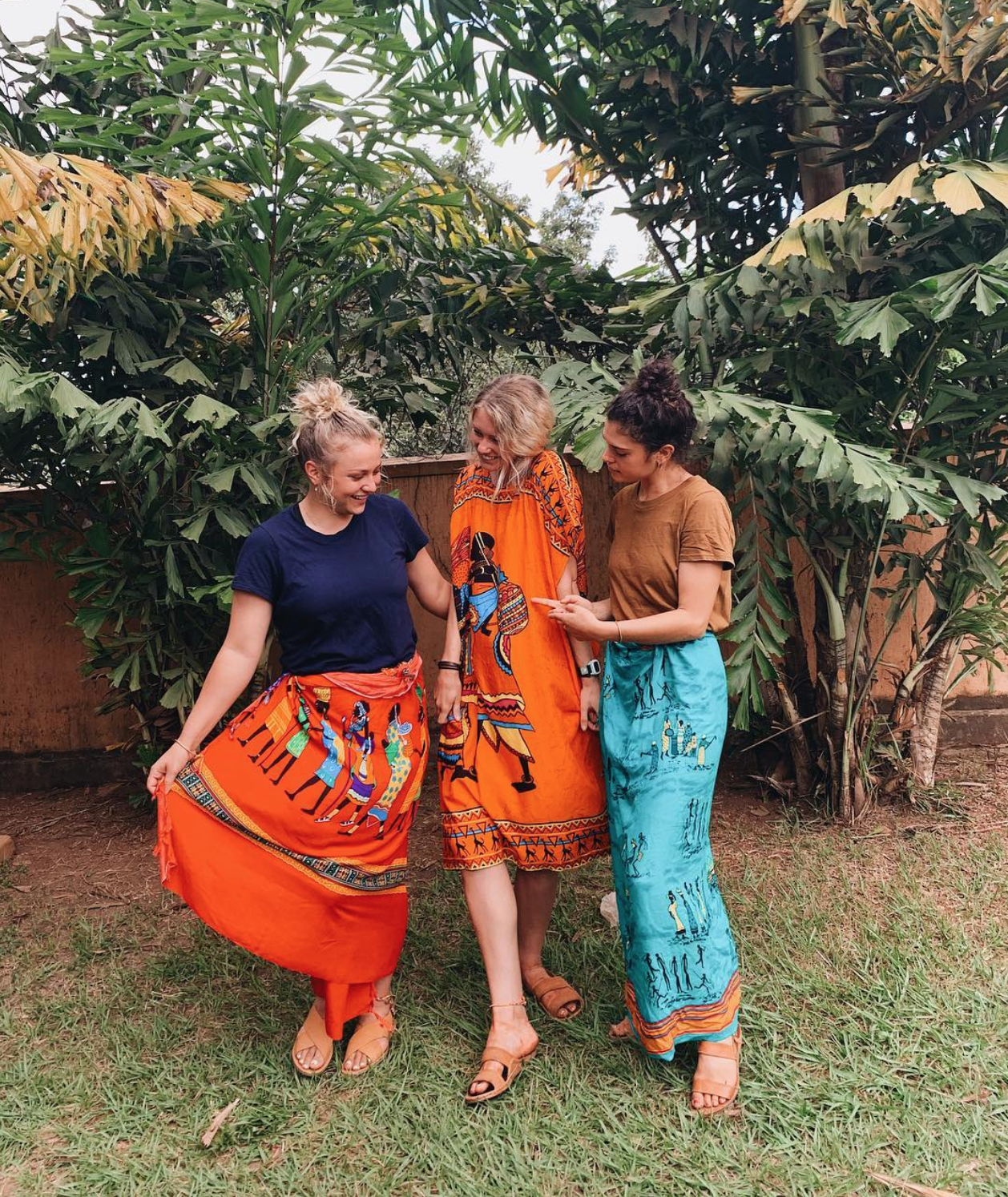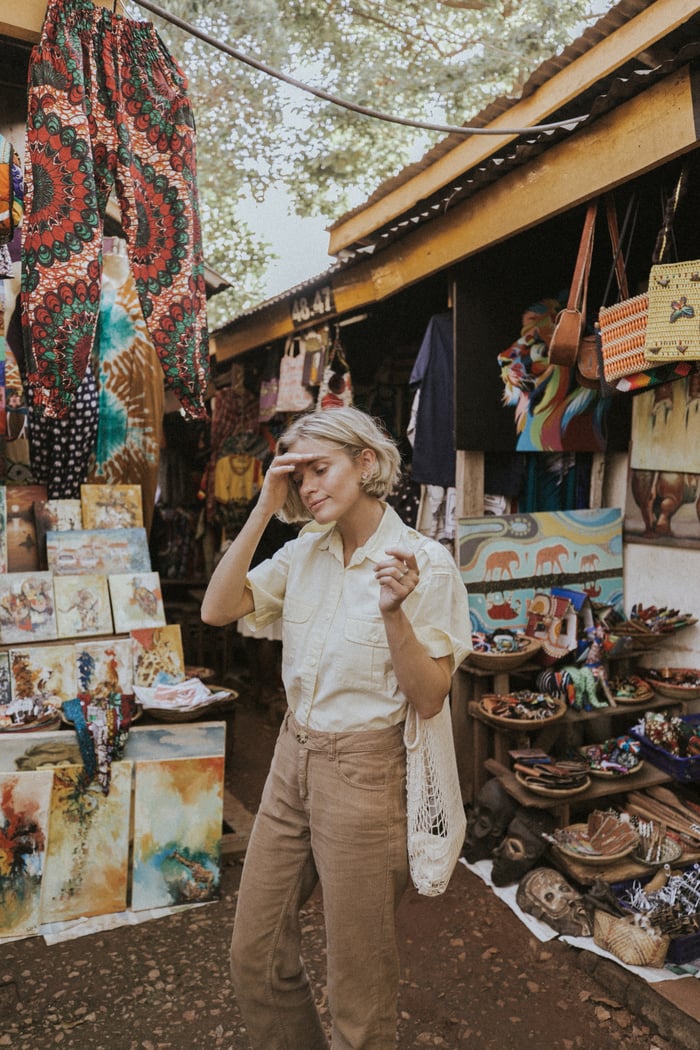 Owino Market
Some say you can buy anything at Owino Market. It's the biggest open-air market in Uganda and while it's primarily known for reselling clothing, you can find more than that; like shoes, bags, traditional medicines, bicycles, spices, fresh and dried fish, backpacks, etc. It's kind of the quintessential African market experience: oh so overwhelming!
Most of the clothing you see is from the United States and sometimes Europe so keep on the lookout for your favorite brands. The market initially was called St. Balikudembe and started with around 300 vendors in 1971, but we relocate to its current location and now houses some 50,000 vendors in the market (!). Find everything from skirts, dresses, jeans, shoes, socks, tops, swimming suits, running shorts, sports bras, etc in the clothing section. You really can find anything here if you're willing to dig for it.
The market itself is a dizzying maze with items grouped together: wander around long enough and you'll find sections of shoes, sections of bags, sections of swimming suits, etc. You will most likely get lost wandering around (it's a chaotic network of alleys, crammed full of people and goods to buy), so factor that into your visit. It's seriously so busy — you'll often be asked if you're been before, or if you have a local with you to help you navigate the alleys (which isn't a bad idea).
Where Is It? Without a concrete address, you can find a few entrances to the market all around. Head to the Nakivubo Stadium, or look for an entrance along Kafumbe Mukasa Road. Just so you know, some Ubers may not want to take you there because it does get so congested.

Hours: Open as early as 6:00 AM and into the night, though it's best to visit in the daytime so you can seethe things you are buying. There's no return policy on anything you buy here so make sure you're totally satisfied before purchasing.
+ A Couple Of Tips
For Bargaining
As a general rule, if someone asks 40,000 schillings for an item, respond with a fourth of the price (so, 10,000) and go from there. If the prices doesn't go down, walk away. More times than not, you'll be called back for a lower price.

Like other bargaining markets (China, we're looking at you!) it's best to pay with exact change so you won't need to worry about getting the wrong amount back, or bargaining down the price only to pay with a huge bill.
Head's Up
It's common for vendors to grab your hand as you're walking by. It's just another way to get your attention but can be a bit surprising if you're not expecting it. Like any crowded market or city square, you'll want to keep your belongings close and just be aware of your surroundings.

The market gets crazy busy especially on weekends and around holidays, so while you're sifting through the piles, you'll probably be bumped and jostled — it's all part of the experience!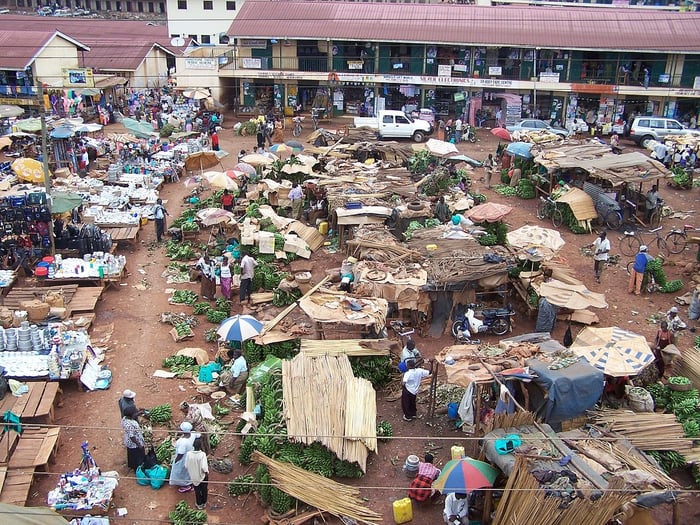 Nakasero Market
All of your meals will be covered as an ILP volunteer (it's part of your volunteer program fee) but it's still fun to see what local grocery stores and markets are all about. Nakasero market is known for food: come for piles of avocados, fried grasshoppers, bunches of green plantains and bananas, bins of peanuts, stacks of fresh fish, bins of beans, rows of eggs, and more. You'll also find goats and chickens and some other animals for sale. If you have a free hour or two in Kampala, it's an interesting market to explore if you'd like to see where a lot of the city shops.
Along with all the fresh veggies, fruits and other food supplies, you can find a mishmash of electronics, some textiles and clothes, and shoes, too. To help you get around, know that the market is broken up into two distinctive sections: an indoor/covered portion and an outdoor portion. You'll find most of the produce and groceries in the open area and most of the tourist items and clothes in the portion that's covered.
Where Is It? Any taxi driver should get to you the market if you ask, but you can also head towards Dastur Street and Market Street (Market Square Rd, Kampala, Uganda is the official address). It's actually just east of Owino Market if that's helpful.
Hours: Generally open from 8:30 AM to 6:30 PM.
Something To Remember
Unless you're in an established store and there is a sticker price on the item, nothing really has a strict, set price. You're expected to bargain down the cost, going back and forth with the seller until you both find a price you can agree on. While it is always fun to play the bargaining game, keep in mind that most people in Uganda are living below the poverty line. Giving an extra dollar or so where you can can make an enormous difference to the vendors you're buying from!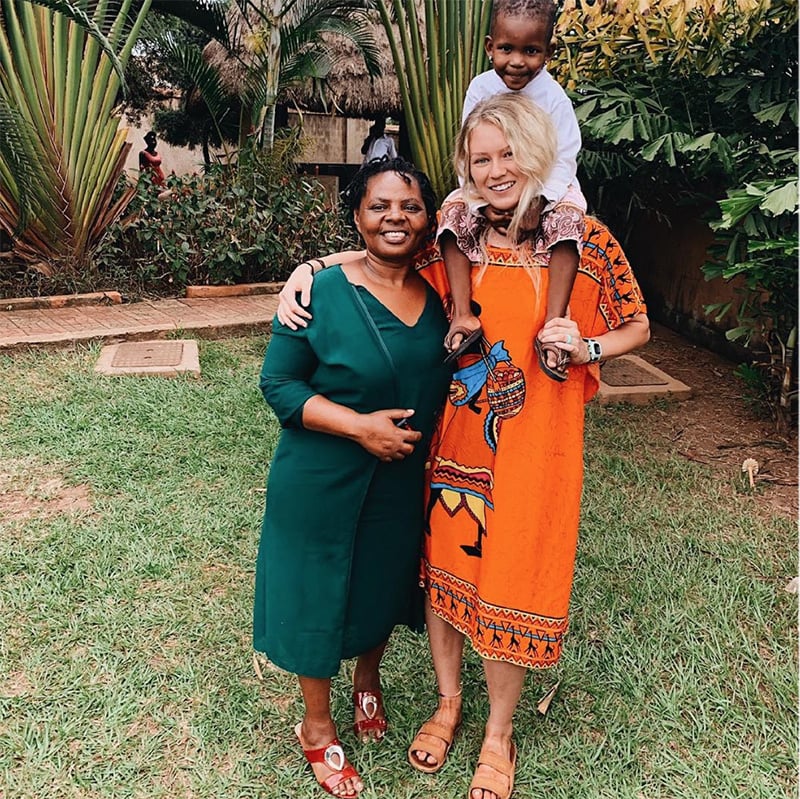 Ready for your African adventure?
We thought so! ILP sends college-aged volunteers to teach English to a few schools just outside of Kampala, Uganda. You'll be living and volunteering with a group and will have weekends off plus vacations to explore Kampala or go on safari! You're set up with a group to teach, shop, and adventure with — come see what life in Africa is like with ILP.