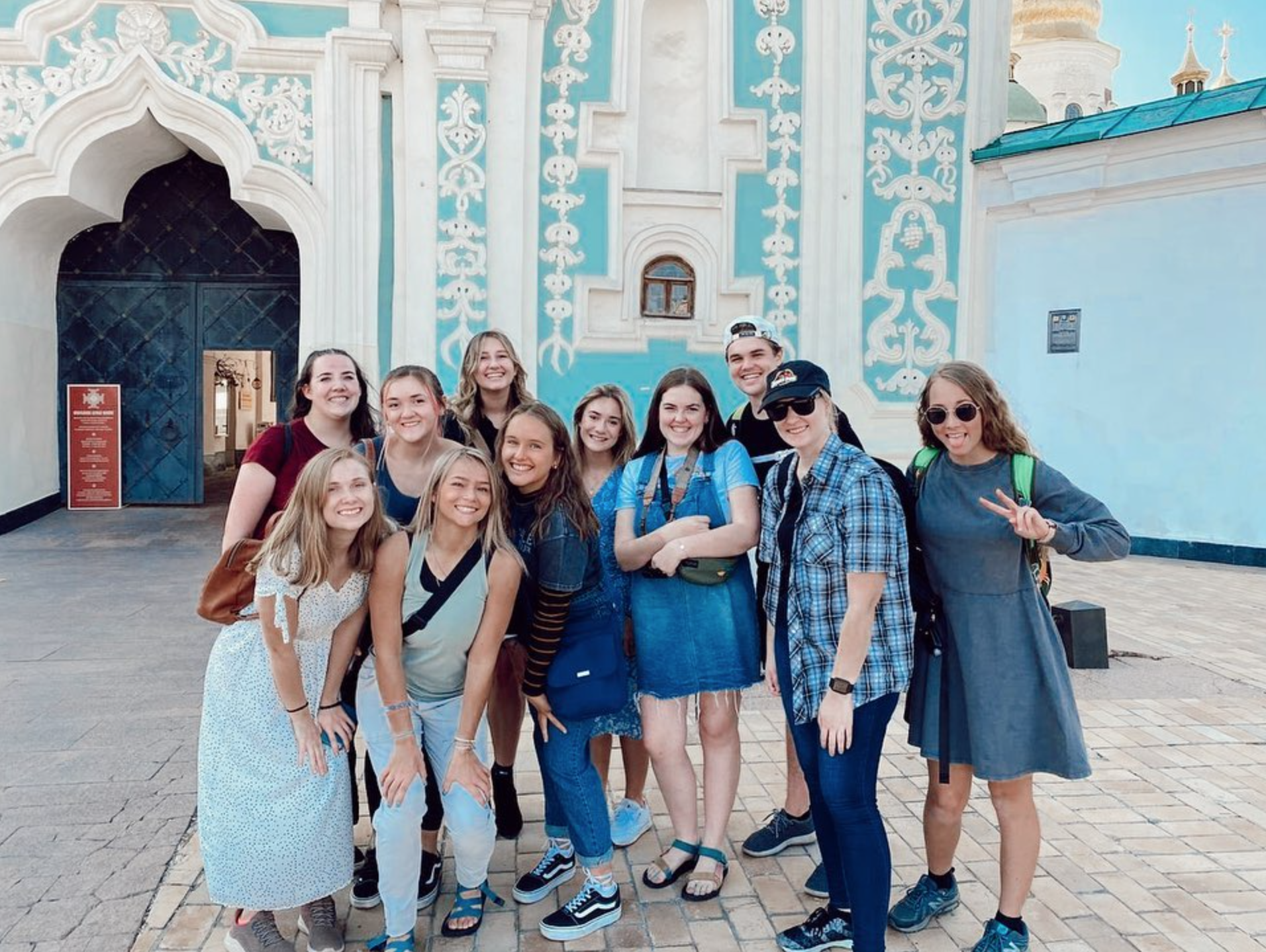 Can I be an ILP volunteer if I'm Canadian? Yup! There are a few things that are different though, so let's fill you in.
We totally get why you're wanting to spend time abroad as a volunteer. Teaching the cutest little kids, while living in a new culture, and traveling on the weekends and vacation days to experience iconic spots you've only seen in pictures?! What could be better?! ILP is based out of the US (Utah to be exact) and many of our volunteers are US citizens, so we get this question a lot — but yes, we do also work with Canadian volunteers!


---
Still wondering if this kind of experience would be a good fit for you?
Learn More About International Language Programs
---
Okay so now that you know ILP accepts Canadian volunteers, and you'll want to com your application — get started right here. It's pretty easy to get your application going, since you can do everything online and over the phone!
There's a few things that are a bit different for our Canadian friends, so let's go over the most common questions we get so that you can get back to dreaming about your vacations and those yummy treats on your semester abroad.
Where can Canadians volunteer?
One thing you'll want to know is that visa requirements do limit your options a bit. Some countries require that visitors obtain a visa to enter the country, and each country looks a bit different (because each country individually decides what those requirements are).
Unlike many other travel programs, we've decided that ILP will do the work of getting visas processed for our volunteers. The whole thing can be a bit tricky, and honestly sometimes even frustrating and confusing (but we're lucky to have experienced staff and contacts who help make it all happen). There's a lot more to it, but basically there are some countries where we're not able to work with Canadian volunteers because of the visa requirements in that specific location. In a nutshell — Thailand, Russia, and China currently aren't an option for you.
I know, that can be disappointing news if you've already got your heart set on one of those spots. But the good news is that ILP has volunteer programs in a bunch of other really amazing countries with both Exchange and Humanitarian programs and they're all an option for you!
Psst: Not sure what the difference is between Exchange and Humanitarian and want to now which is a better fit for you? Read this post!
Exchange Programs
If you're looking for a big experience on a little budget, these programs are right up your alley.
Lithuania: As one of the Baltic States in Europe, this is the ideal location if you're wanting to visit some iconic cities and learn more about significant events in Europe's history. Teach English to cutie kids and spend your free hours visiting cathedrals and museums, then eating the yummiest food in local cafes. Volunteer here for a completely authentic European experience!
Here's more info about Lithuania.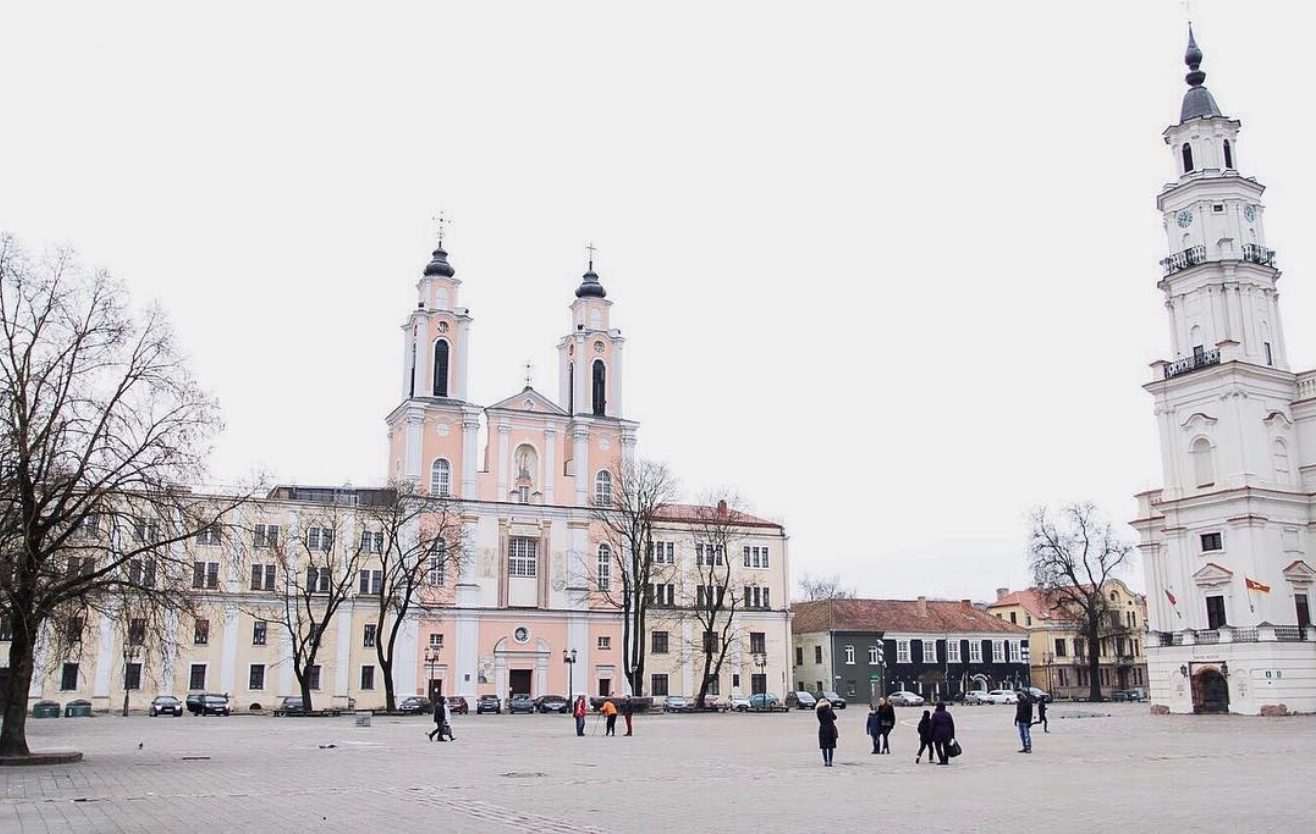 Ukraine: With unique street art, stunning cathedrals, massive castles, life-changing chocolate, and a whole lot more, this country is one that our volunteers completely fall in love with. While living with a host family and teaching English to children, you'll get to really experience life as a local in unforgettable ways!
Here's more info about Ukraine.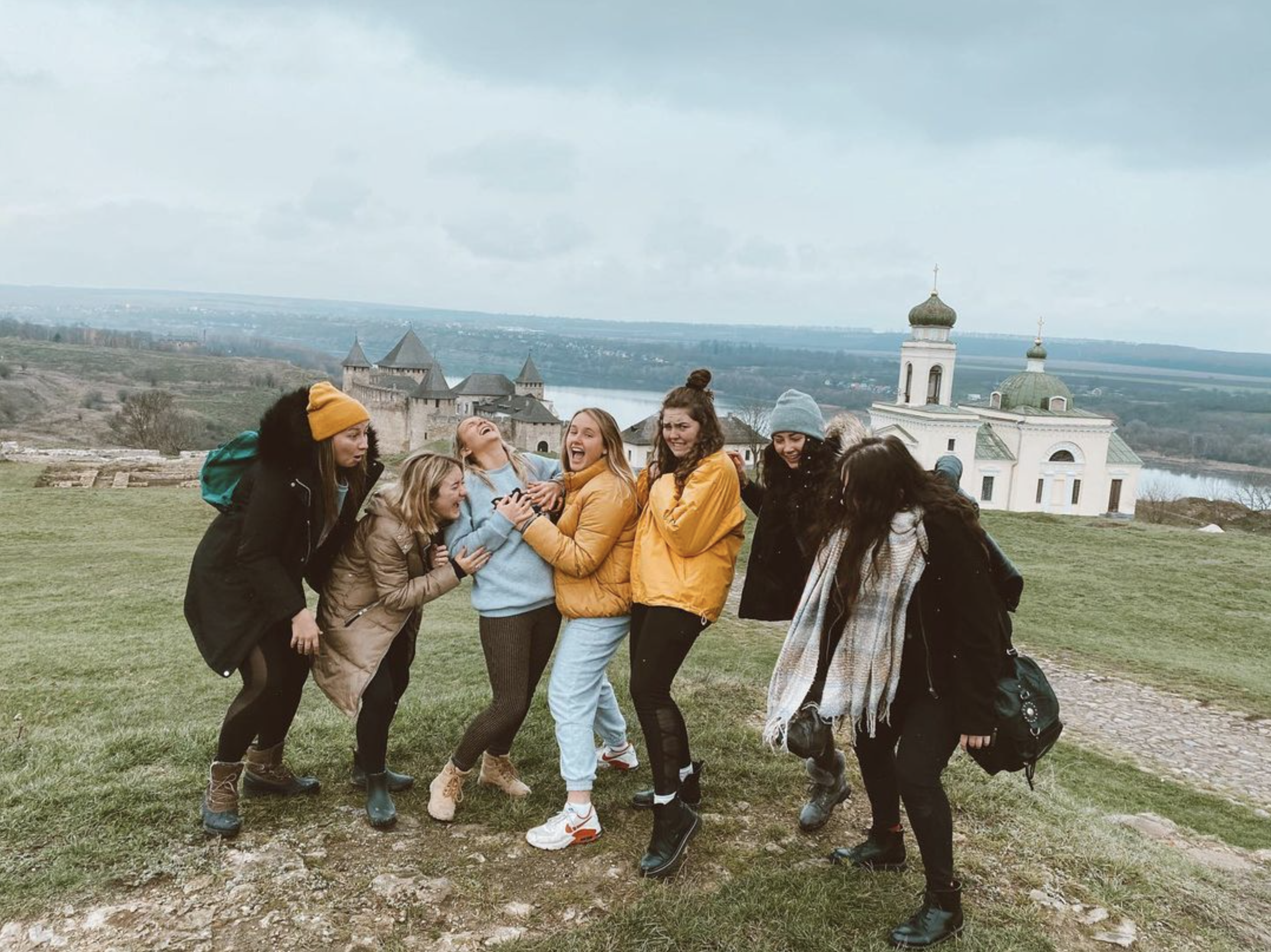 Montenegro: Still looking for more European options? We've got you! This tiny country just across the water from Italy often gets looked over. But, it has the most beautiful mountains, beaches, and is the perfect jumping-off point for so many incredible vacations in countries like Italy, Croatia,
Here's more info about Montenegro.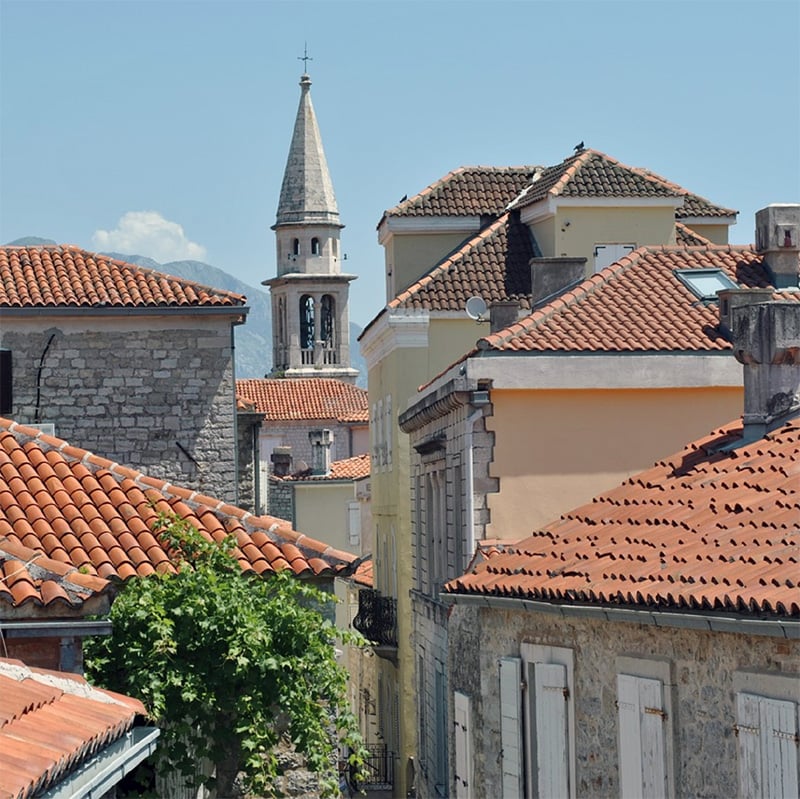 Mexico: Waterfalls, and beaches, and baby turtle encounters make this a favorite volunteer destination. This country truly has it all and don't worry, we've got all the insider tips to send you to the best destinations that tourists don't even know about. Teach English and spend your free hours visiting rainbow cities and ancient ruins, while eating allll the tacos!
Here's more info about Mexico.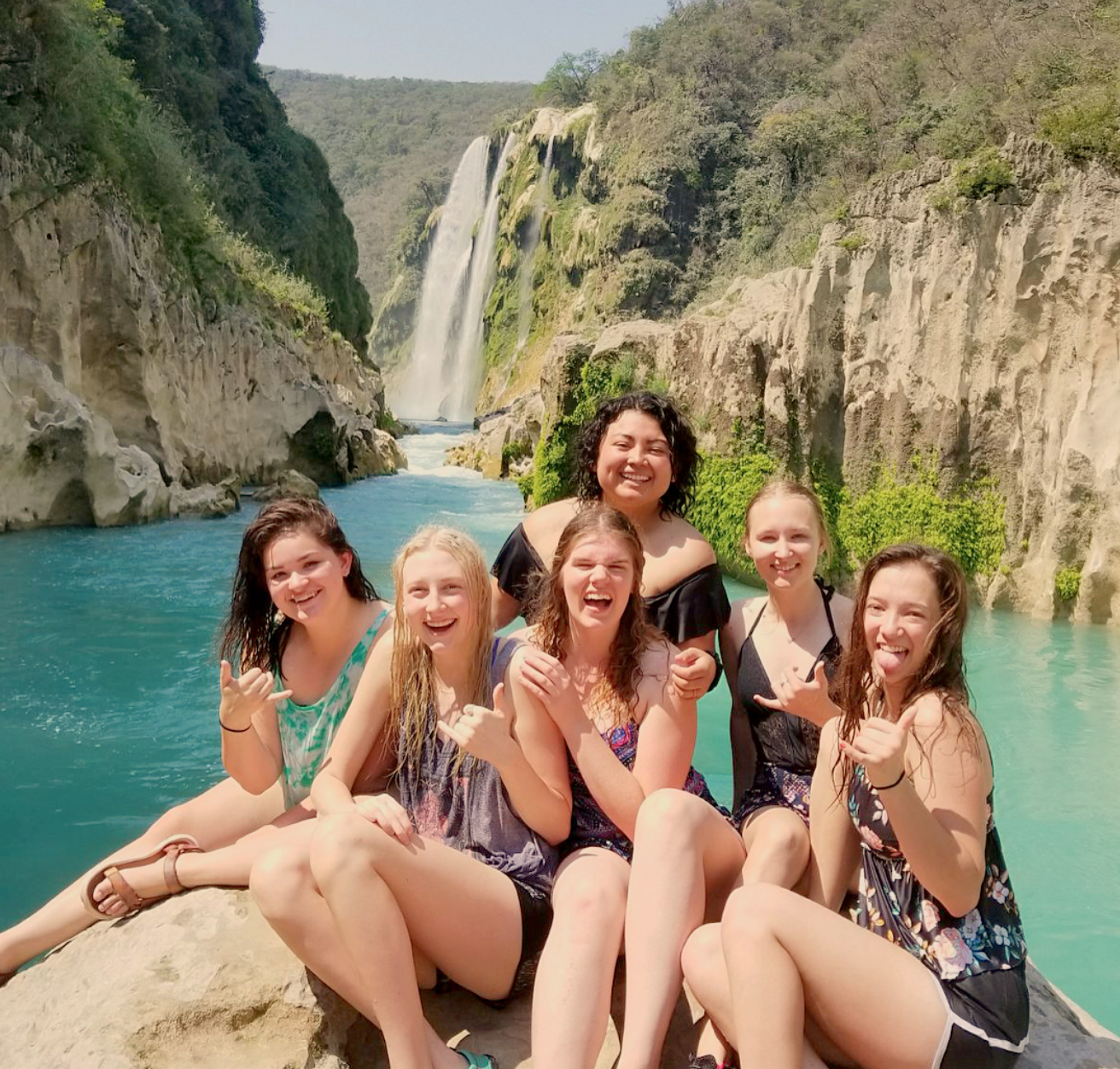 Humanitarian Programs
These options allow you to get involved in more service projects and work with students who are receiving your classes and education free of charge.
Costa Rica: Up for some major adventures? Costa Rica is calling your name. While providing a free English education to the local children, you can experience so many beautiful rainforest hikes and beaches, plus activities like ziplining and water rafting. You'll love every minute in this stunning place!
Here's more info about Costa Rica.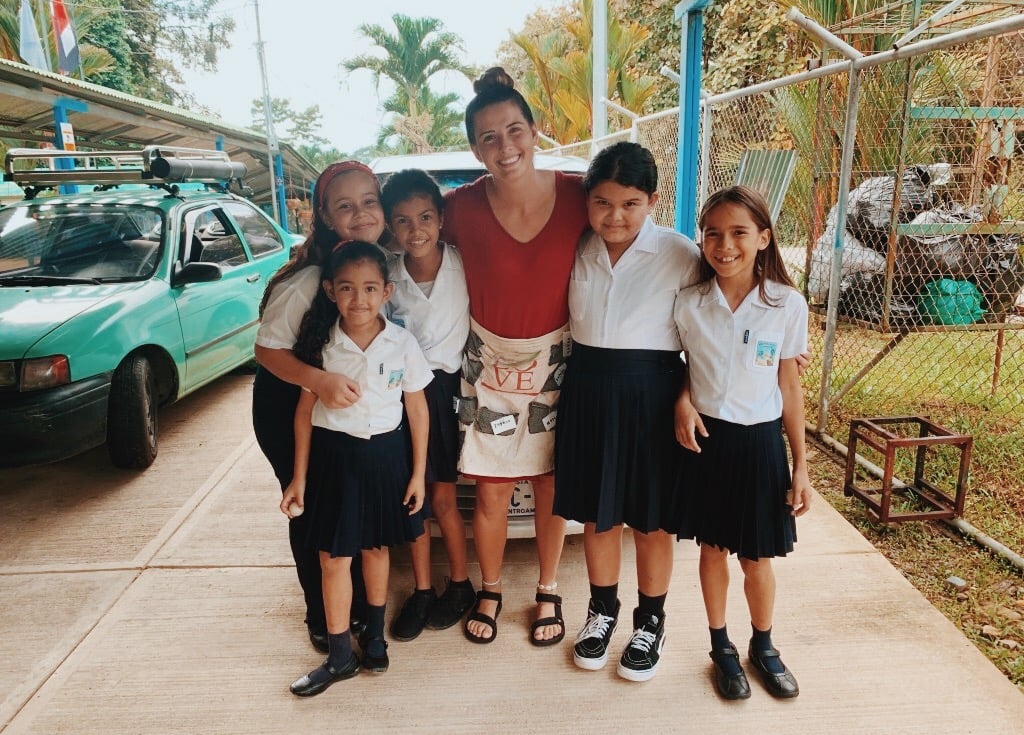 Dominican Republic: Experience more than tourists get to by living and serving on this Caribbean island. We've had volunteers get involved with lots of extra projects like helping to fundraise homes for families in their communities, paint new homes, and lots more. This is a great location if you want to get close with your neighbors, play with the kids who come running to the front gate of your house to say hello each day, and soak in the culture. Since your new home is in the heart of a local community, you'll really get to know and love the kids you'll be teaching every day. During your free time, pick some coconuts and enjoy the beaches.
Here's more info about the Dominican Republic.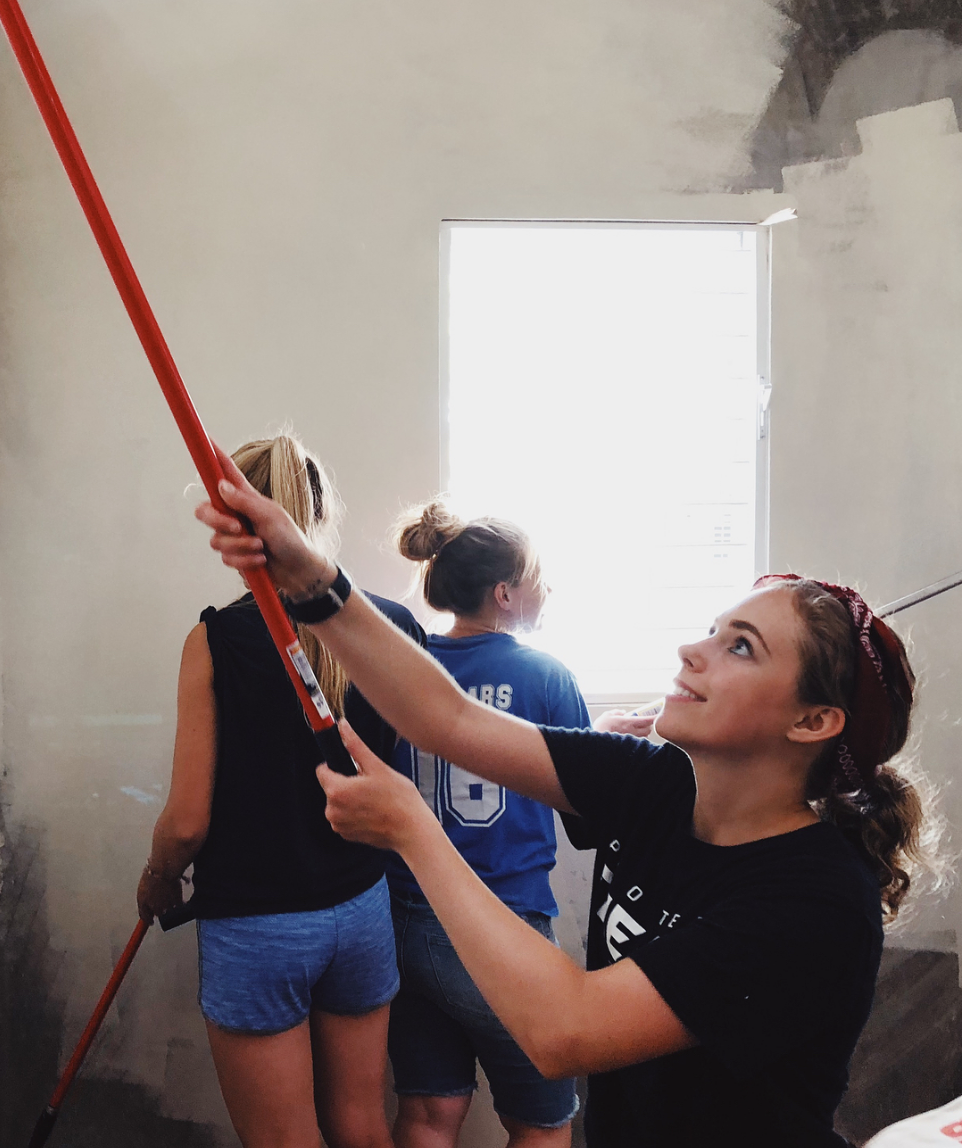 Haiti: If tropical weather and sunny beaches is something you're after, then definitely consider this as your volunteer destination. Since you'll be living in a local orphanage with your adorable students while providing them with a free English education, be prepared to get very attached to the kiddos. Even a lot of your free time will be spent making memories with them!
Nicaragua: Definitely an underrated country in South America since it offers some of the best views and adventures you'll ever find! Like volcano boarding?! So cool! And since it isn't overrun by tourism yet, Nicaragua is perfect for any volunteer who wants to have lots of amazing experiences on a smaller budget.
Here's more info about Nicaragua.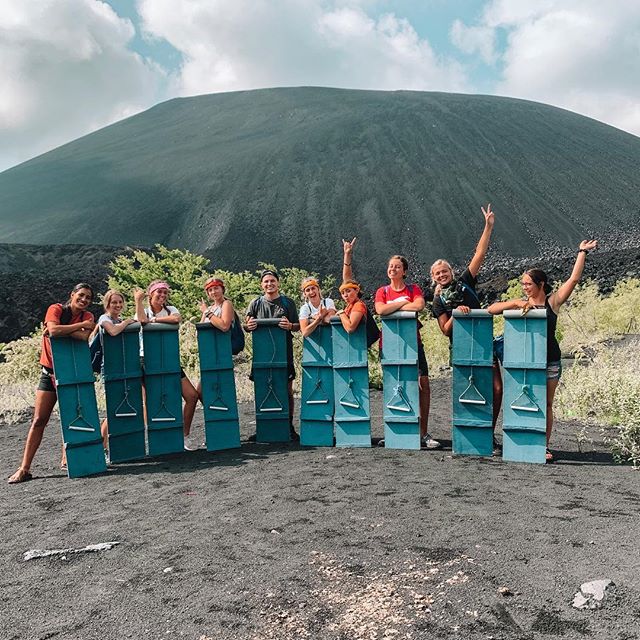 Romania: This is our most unique program, as it does not involve any English teaching and instead is focused on caring for children in a local orphanage. Spend your days singing and playing with these kids who need all of the love and encouragement they can get, then your vacation time immersed in Romania's traditions and history. Definitely an ideal way to spend a semester abroad!
Here's more info about Romania.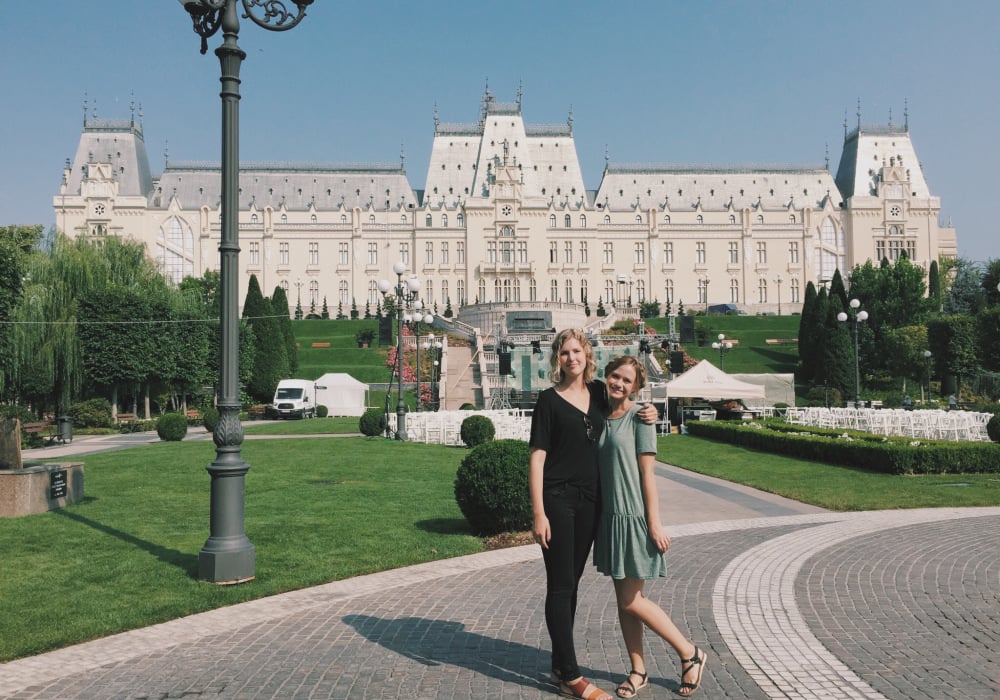 Uganda: A semester here includes safari tours, colorful markets, and tons of kids who will absolutely adore you and want to play outside all day long. You may even get to help with some unique service projects, like building springs that will provide clean drinking water for hundreds of your neighbors! If you want to really feel like you're making a difference, this might just be the place for you.
Here's more info about Uganda.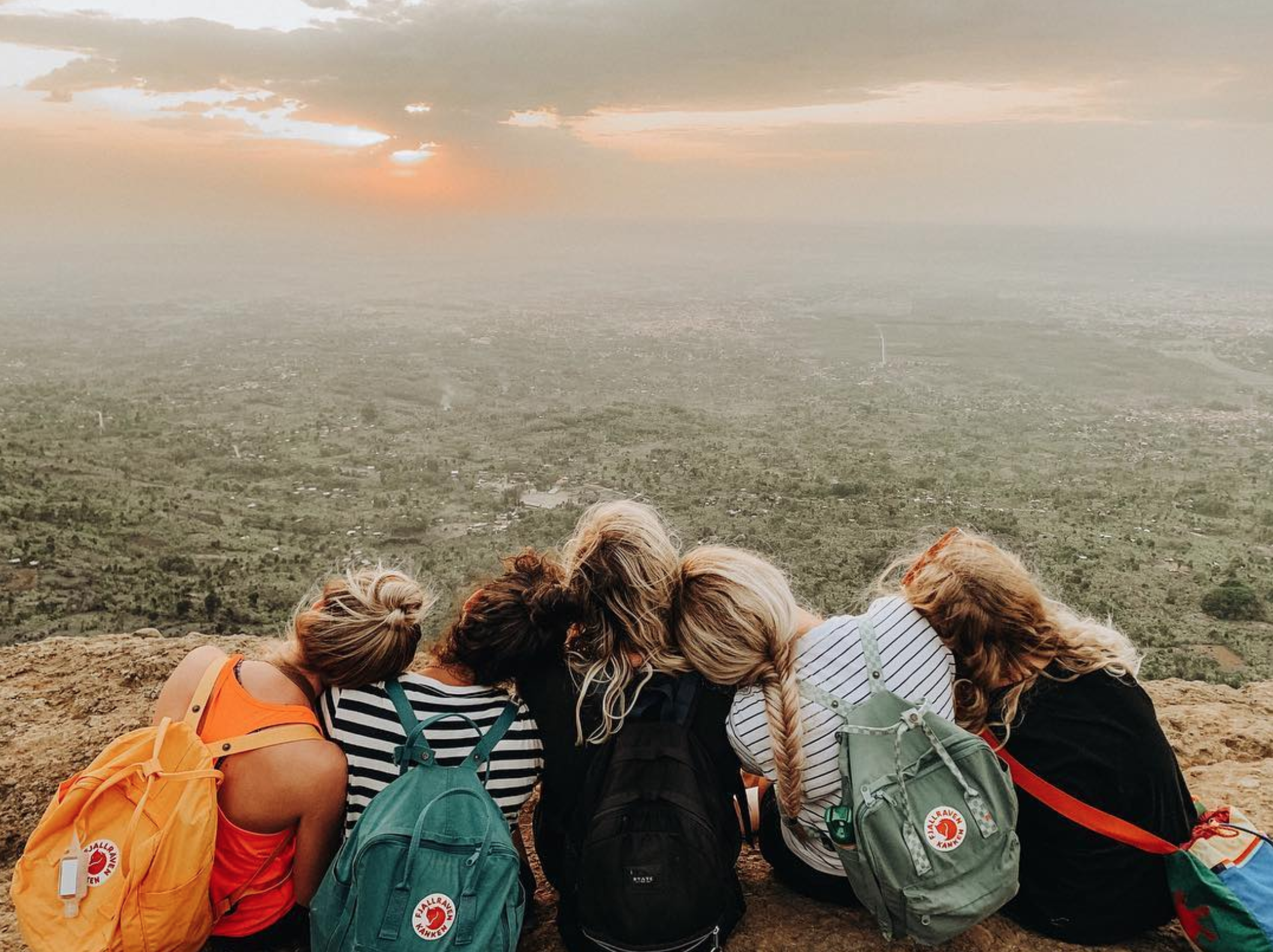 Vanuatu: This is home to some of the friendliest people on Earth, and while the fresh fruit, incomparable beaches, and tropical island life are amazing, it's the locals that you'll end up loving very most. This is a once-in-a-lifetime opportunity to live in the South Pacific and fully experience it's unique culture!
Here's more info about Vanuatu.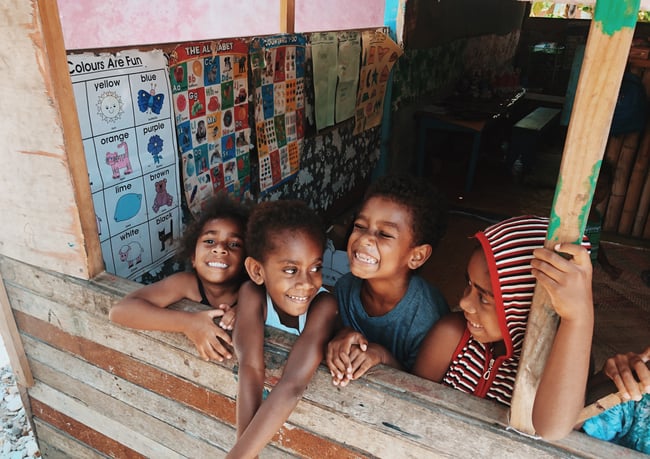 How does training for the semester work?
ILP holds a 2-day, in-person training in Utah prior to each semester. We've got a lot to fill you in on including things like how to teach a class using our specific teaching methodology, tips for staying safe while you travel, good things to know about how to respect your new country's culture, and more. We usually schedule 2-3 training sessions (and you only need to attend one of them) that occur over the 3-4 months leading up to departure time. That way you have a couple of date options to make it work a bit easier with your schedule.
While we do have volunteers who fly in from all over the US and Canada to attend that training session, we understand if it just isn't realistic for you. In that case we do have an online training option that you could do instead. Head's up, there is a $100 fee to do online training (while our in-person training is free).
On top of that, we know that you'll also have questions when you're abroad and actually diving into teaching and service. Because of that, we've got a system set up for your Head Teacher to continue training and give support throughout your semester.
Can I fly out of any airport?
Pretty much! You can fly from any international airport, and that includes Canadian ones. We'll ask you which airports work best for you and then do our best to find a flight deal from that spot. Keep in mind that your flight will be roundtrip to and from the same airport, so you can't fly out of one and then go come home via a different one.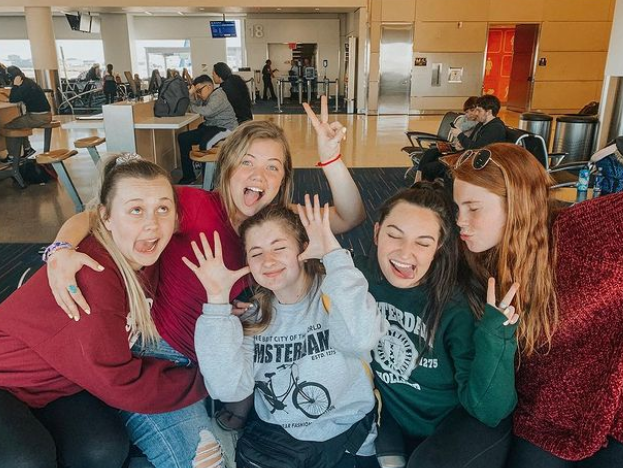 When will I meet the rest of my group?
You can "meet" your group online before you leave, but we don't see many volunteers (even ones who live in the same state) who make plans to meet up before departure day, so even if you live further away you're probably not missing out on anything.
About 6 weeks before departure, we'll send you a list of everyone who's in your group and you can start following each other on Instagram or start a group text going. Also, volunteers usually get to meet at least a few members of their group when they attend the live training in Utah.
Aside from all that, you'll get to meet everyone on departure day. Because we're based out of Utah, we have a lot of volunteers who fly out of Salt Lake City, so those volunteers are typically on the same flight. But when we have volunteers who've chosen to fly out of any other airport, we take a look at the flight routes and try to line things up as best as we can.
At times you might get lucky and meet up with some of your group members on a layover somewhere and then fly the rest of the way together. Otherwise you'll meet up with everyone at the destination airport. Either way, we'll make sure there's someone in country who's picking up your entire group at the airport, so you won't have to figure out how to get around your country on your own the first day.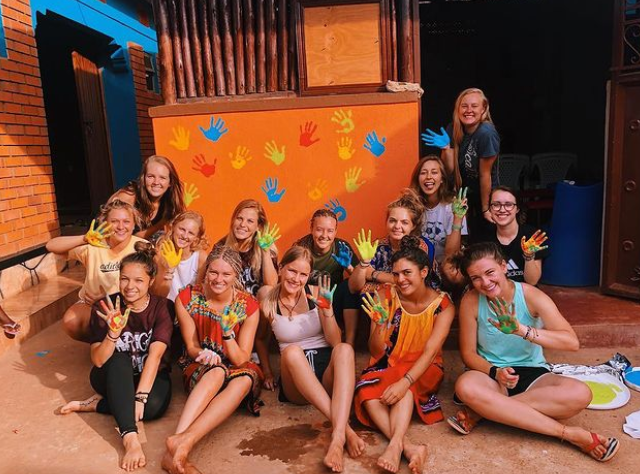 Anything else I should know?
Glad you asked, we've actually got a money saving tip for you! When you make payments to ILP for things like your program fee, or if you want to snag one of the favorite ILP sweatshirts that everyone gets, etc. it's good to know that our payment system accepts payments from US banks without any fees. If you're paying from a Canadian bank account though, they add a 3% surcharge fee on top of your payment.
We wanted to help you save on those fees though, so we started wondering ... how easy would it be for you to set up a US bank account while you're in Canada? Is that even possible? Turns out yes — it's totally easy and doing so could save you at least $100+. So if you'd rather use that money for something like a safari experience in Uganda, then you'll want to listen up.
After researching lots of options, we wrote up a blog post on how to open a US bank account while you're in Canada, highlighting a few of the ones that look the best for our volunteers. Hope that helps!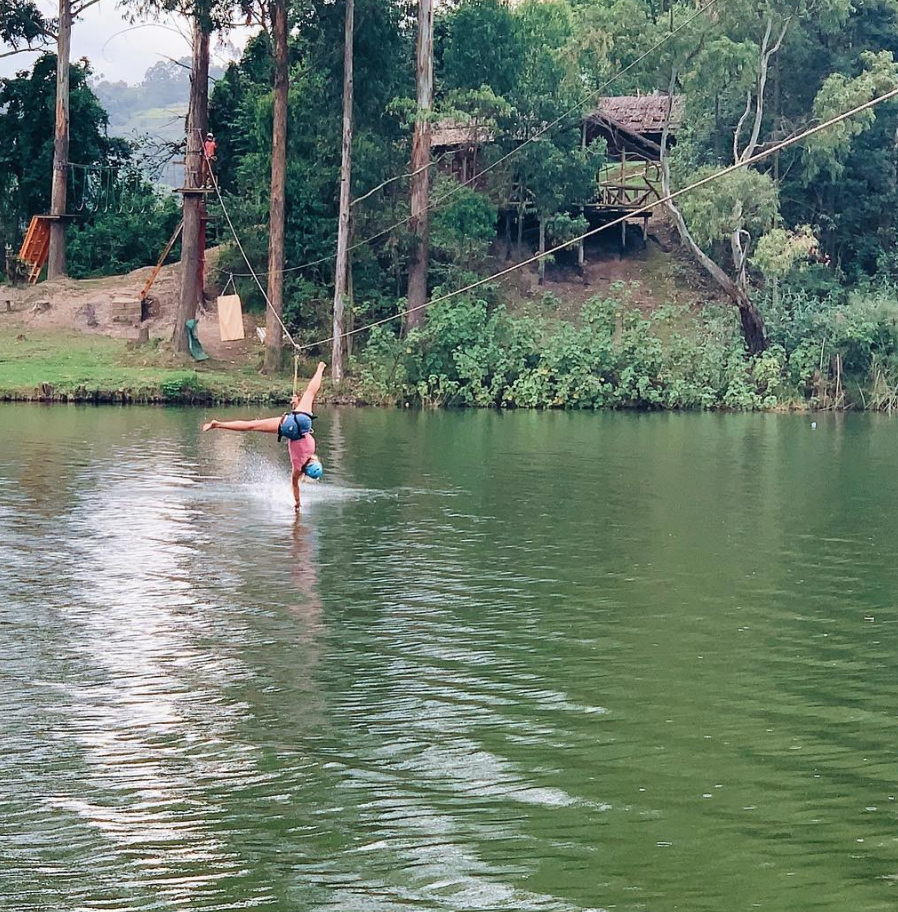 Does volunteering abroad sound like something you want to do?
Then by all means, let's help you get started on the application! And don't worry, one of our reps (who has volunteered with ILP themselves) will help you with the entire process and answer any questions you have. Adventure awaits!