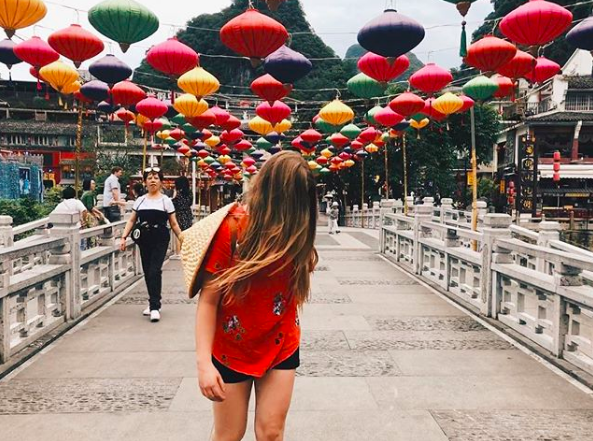 When you're preparing for a semester abroad there are so many things that cross your mind that you forget about simple things like your hair! You may not think it's a big deal if your hair isn't looking it's best, but when you look back at all of your pictures where your hair is tucked in a messy bun again and again you might wish you had at least one day where you tried (a little). Lucky for you, there are things you can do to prepare yourself for a semester without your favorite hair dresser!
Serving abroad in a beautiful foreign country (like these ILP countries) undoubtably means you're going to be taking lots of awesome pictures -- check out the ILP Instagram for some of the current volunteers' pictures! There isn't much worse than taking this great picture, only to see your roots glaring back at you!
Did you know becoming an ILP volunteer is actually pretty simple? The application process is painless and you get your own ILP representative to walk you through the whole thing. You don't have an excuse not to apply now!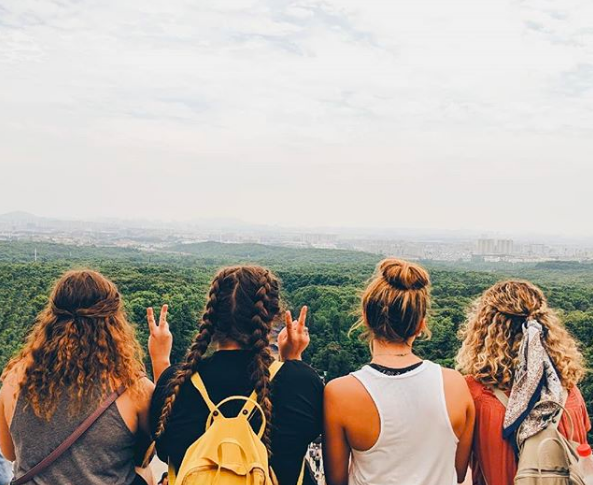 Just because you don't have your go-to hair dresser abroad with you, doesn't mean you just have to live with boring hair. There are steps you can take BEFORE you leave that will help you have great hair your entire semester. Check these out:
How to make your hair low maintenance
Get an ombre
Bring hair dye
Go closer to your nature color
Brave a local hair salon
Learn new updos
Bring a hat
Embrace it
Get an ombre
Ombre's are great and one of the most popular options for when you know you won't be able to do your hair for a while. Since an ombre typically starts off with having your roots showing and your hair slowly fades into lighter colors, it won't look weird when your roots grow out a little more. It will look like you intentionally did that!
An ombre can be a little more expensive to get, but you just have to think of it as an investment! Instead of getting your hair colored ever six to eight weeks like you would have at home, you're getting it done once in four months! It will be well worth the money for the confidence it will give you while you travel the world!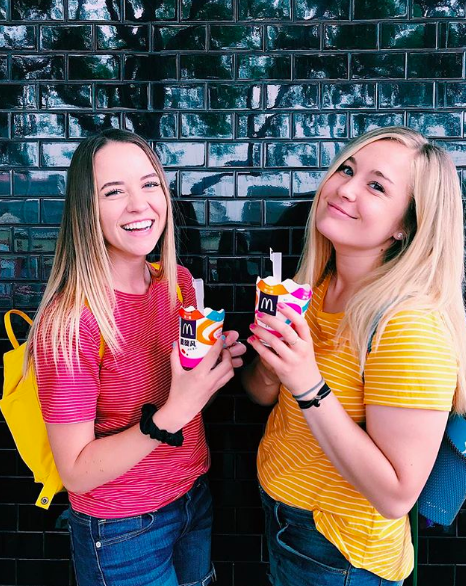 Bring hair dye
If you're more into your hair being one solid color, but you're not a fan of your natural color, you can bring hair dye with you! You can get the cheaper hair dye from Walmart or you can get a little fancier with some Sally's hair dye (remember you'll have to bring both the color and the developer with Sally's hair dye).
While your hair dresser may not be a fan of this option, it will keep you feeling fresh! All you'll need to do is convince one of your ILP group members to apply it for you (bring gloves -- that'll make it easier to convince them)!
Just a little tip - you actually can buy hair dye in other countries, but beware that the formula will be different than in the United States because it's meant for the local population. It's much tricker to get the exact color on the box, so that's why we recommend packing it with you from home.
Go closer to your natural color
If you don't want to dye your own hair, don't want an ombre and don't want roots, this option is great for you! Let your roots grow out just a little and then go tell your hair dresser than you want to go closer to your natural color for a semester.
Really consider doing this before you actually do it. If you're naturally pretty dark and you dye your hair blonde, make sure you're ready to slowly go blonde again once you come home. Consider everything before making a big change to your hair color before you leave.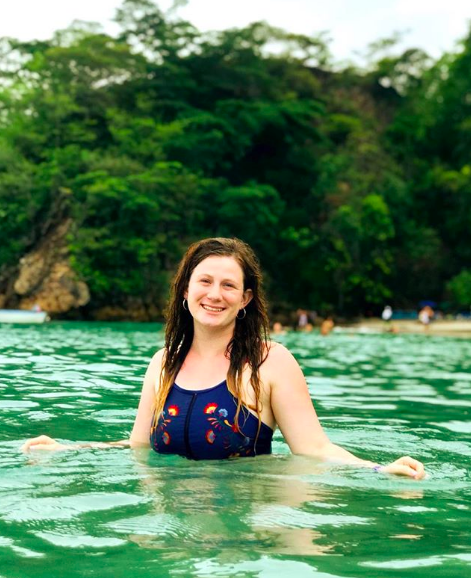 Brave a local hair salon
Okay, so this one isn't an option you'd prepare for before you leave, but it is an option. Every country has different hair styles and technics for cutting hair so it's a bit of a risk. Some past ILP volunteers that have gotten hair cuts while abroad have and regretted it - so just know this is going to be an adventure.
If you're braver with your hair and don't mind the potential of it being a little funky, this may be a great option for you. You may actually get a new hair cut/color that works great for you! Again, this is a risky option. It could either turn out really great or really bad.
Learn new updos
Another option if you don't want to change your hair color or try and dye it while abroad is the leave it alone, but keep it up! Learn more updos than just a simple ponytail.
We've even got some new updos ready for you try! Not only do they disguise your grown out hair, but they're also perfect for dirty hair and humid weather!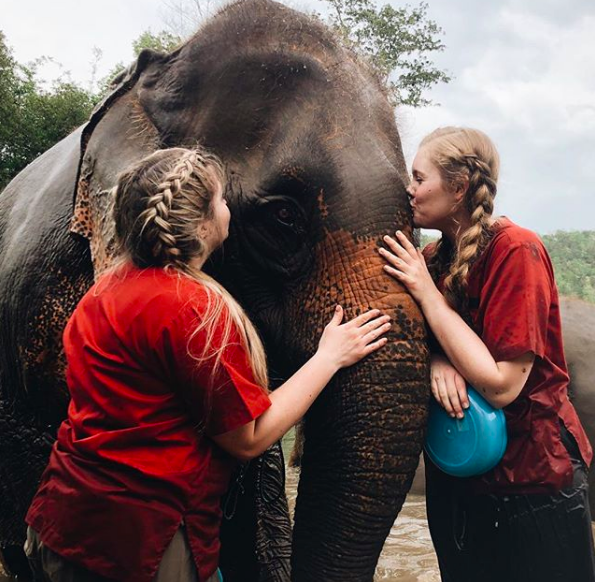 Bring a hat or a head wrap
It's a super simple fix, but it works! Hats are always great for all those hot weather countries because it'll give your face a little shade -- win, win! It won't be a fix for every day, but it'll cover your hair in pictures.
Head wraps can be super cute and dress up your pictures and people will be none-the-wiser that you're really wearing it to cover up some of your roots!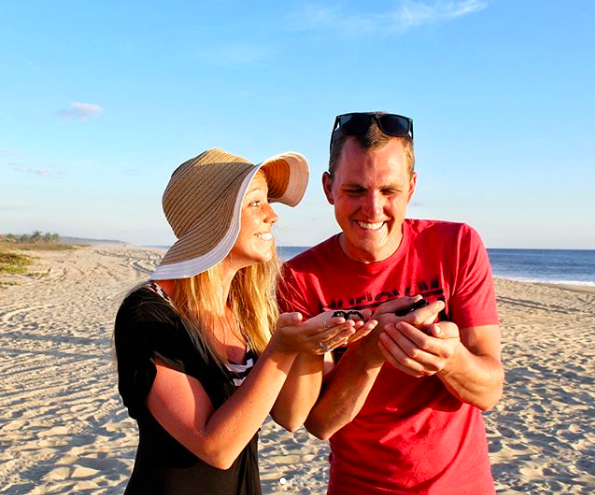 Embrace it
For some people, embracing their hair may be just what they want to do and that's okay! Living abroad isn't always glamorous and having some grown out hair in your pictures may be a perfect reminder of that! It's the harder times that make your semester abroad more meaningful.
---
No matter what you do with your hair, you're still going to have an awesome semester abroad. There will be ups and downs and it will be hard and the best thing you'll ever do!
Did you know the ILP blog has a ton of travel tips? Make sure you check it out. You could find some stuff that will help you during your semester abroad.
Just in case you're wondering what a day in the life an ILP volunteer looks like (because I know you are), click on that green button to get your free download! Just a warning -- you'll probably want to go right away!