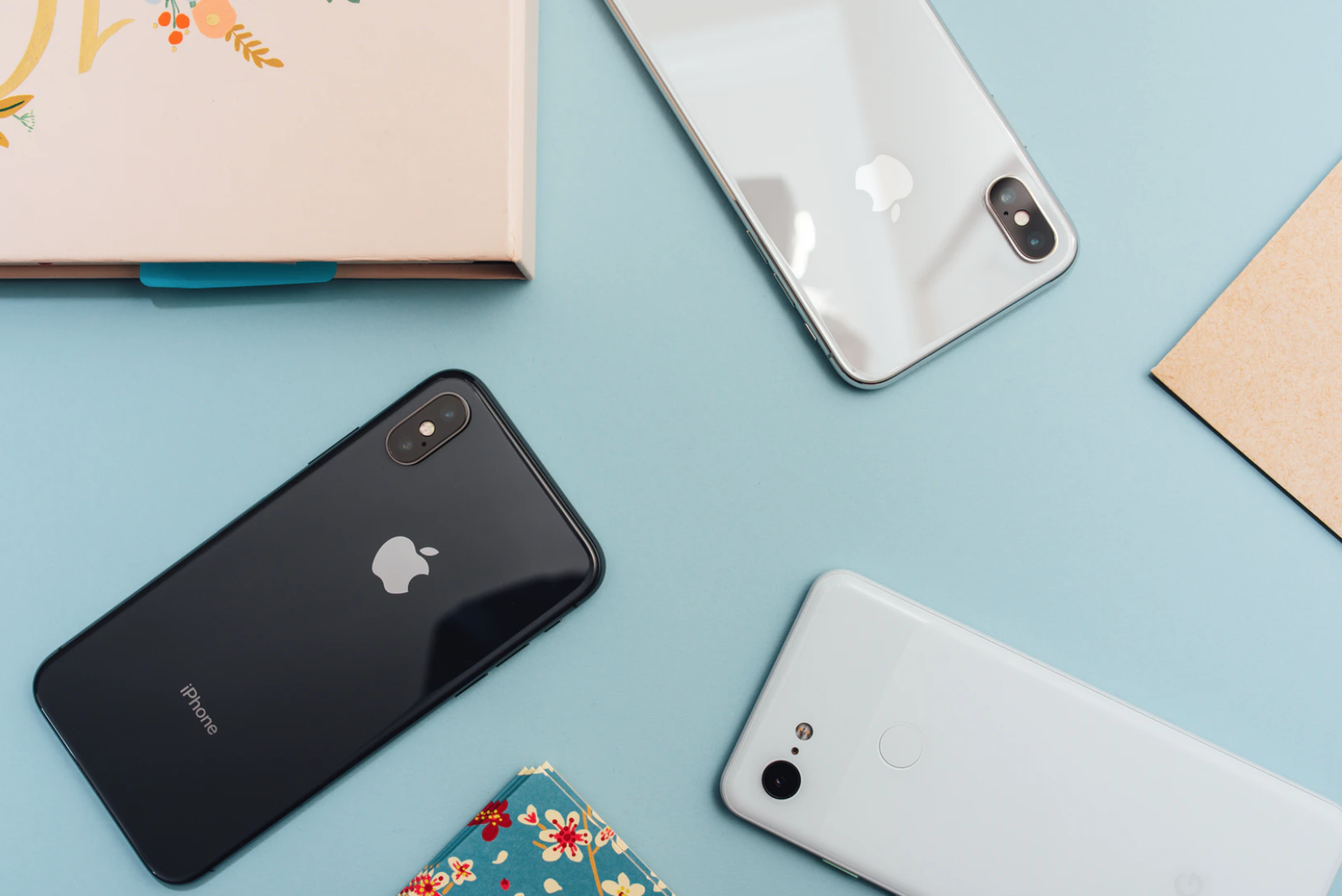 I'm loving the fact that all of the cutest wallpapers out there are totally free.
My Fav Spots To Snag Free iPhone Wallpaper
Instagram and Pinterest are where it's at. Wallpapers are such an easy thing for artists to gift to their followers, so I see it all the time. It's really a win-win because they're giving you content that gives their account value.
Oh and don't forget! If I use a free wallpaper, I like to also share the artist's account on my Instagram story for my friends to see. It's a really easy way of thank and support the artist. Plus they're so cute that I know my friends will want to use them. And here I am sharing them with all of you too.
MHN
This is my top account that I love to suggest check out— @morganharpernichols
Actually, my current iPhone background is one of her images. She posts new wallpapers frequently, so there's an endless bank of her artwork that she so generously gives for free. Her art is usually surrounding a quote, often her own thoughts that have been inspired by hard things that her followers are going through. If you catch her Instagram stories, many times I have seen her invite suggestions on topics you would like her to create art around ... things like hope, fear, peace and grief. Definitely check her out if you're looking for beautiful wallpaper with inspiring words of wisdom. She typically keeps wallpapers as a highlight in her Instagram account.
Her artwork is so beautiful that it has made its way onto physical items you can purchase like calendars, sweatshirts, and books.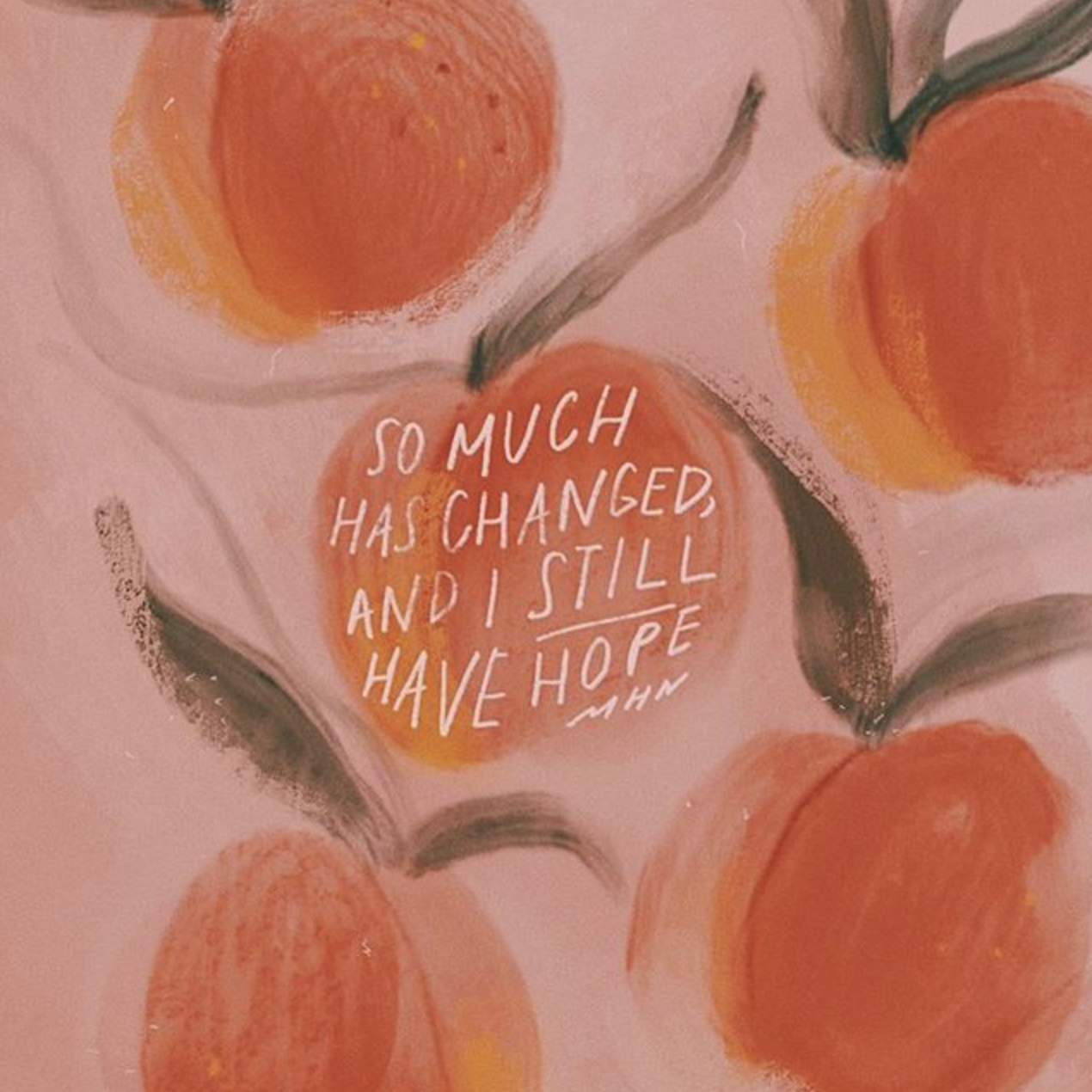 Unsplash
There are a few websites out there that are a space for photographers to donate photos they have taken. They're totally free for you to download and use, but like I mentioned it's a really good idea to share the artist online. They often have a link to their Instagram or website where you can give them a shoutout.
So the website is loaded with endless photos, so there's a ton of options. Check out this page that has categories you can select for what type of image you're looking for. They even have a travel category, so if you're anything like me you'll enjoy that one.
Bonus idea: I've actually printed photographs I love from this site for artwork for my house. It's a really affordable way to get cool wall art, since you're only paying for printing (and probably a frame).
Loving this rad image below by artist Ian Dooley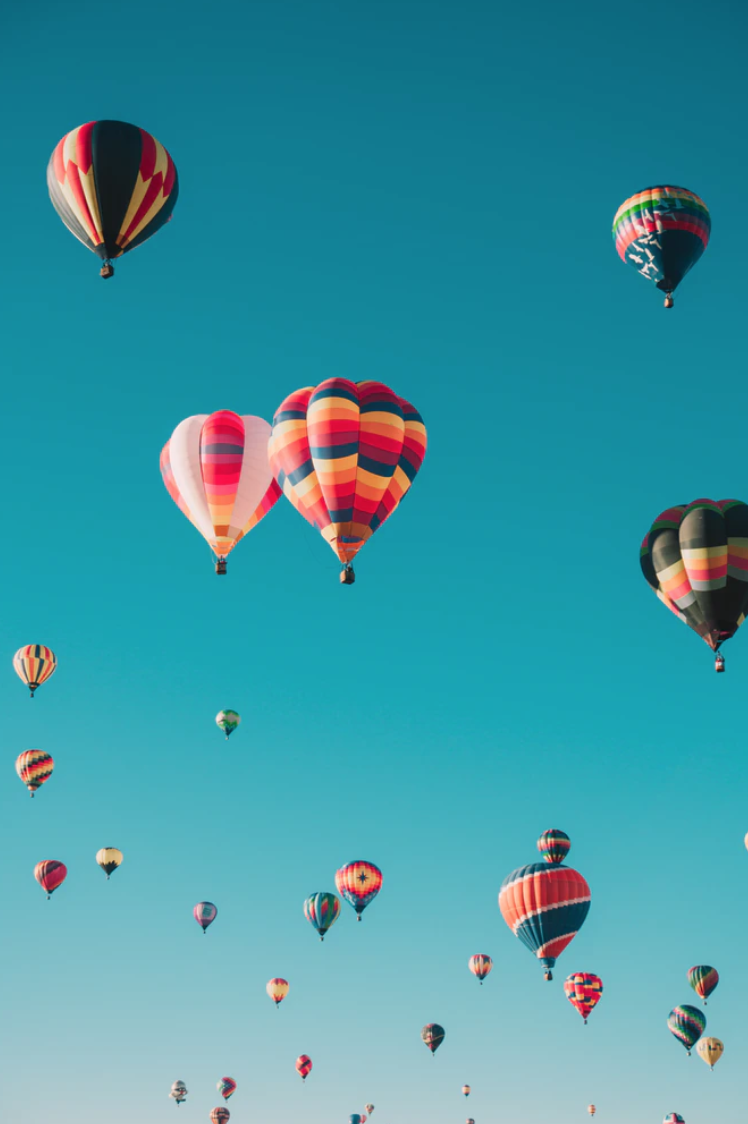 Sooo, How Do I Set The Image As A Background On My iPhone?
1) If you're on your computer right click the picture and click "save as" to your desktop. Or if you are grabbing from Instagram you can also just screenshot from your desktop. If you are on your phone just screenshot the picture (and skip to step 3!)
2) Email the picture to yourself, open the email on your phone and screenshot or save the picture to your images.
3) On your iPhone go to your settings>wallpaper>choose a new wallpaper. If you don't have an iPhone, you'll also go to your settings but the steps here might be slightly different.
4) Choose the picture you want. Here you can adjust the picture to how you want it to fit your screen, you can zoom in or out and drag up and down
5) Enjoy! You can change your lock screen and wallpaper to be the same or have different pictures for both.
Easy peasy.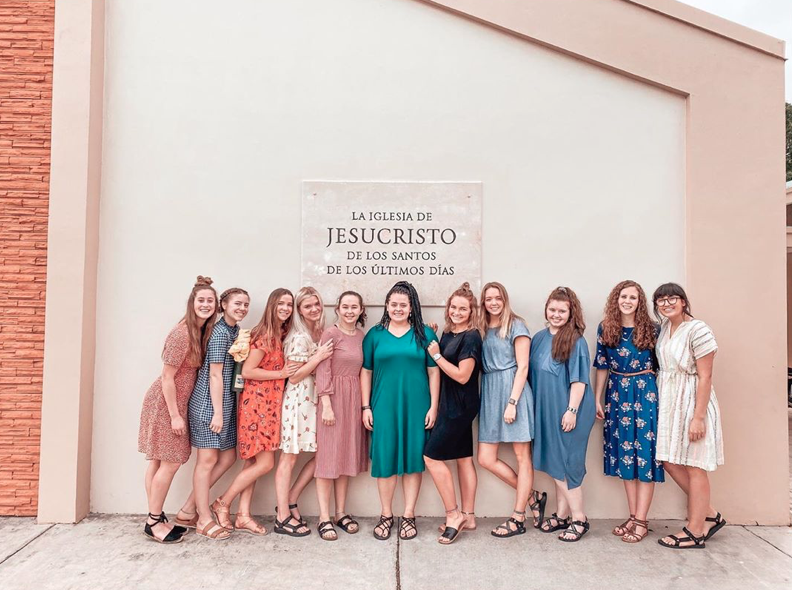 Have you been wanting to travel the world but don't know where to start?


I get it. After high school I had the itch to travel so I started looking around ... but it feels like a lot to figure out. How do I pay for it? Which friend can I talk into going with me? I can't go alone right? Where would I go? Is it even safe?
International Language Programs is a way for you to travel and volunteer at the same time. It's set up for someone like you who has never traveled before and is also on a college budget (so trying to keep things affordable). After you apply, we'll help you know how to prepare to go live abroad (we have 5 million tips) and you'll also get set up with a group of other volunteers. That's right, built in travel friends! You're never alone, even if you apply alone. You'll be living abroad with other volunteers for a semester (about 4 months) while you volunteer and experience another country.
Click that button to learn more about how the program works to see if ILP is the right fit for you!