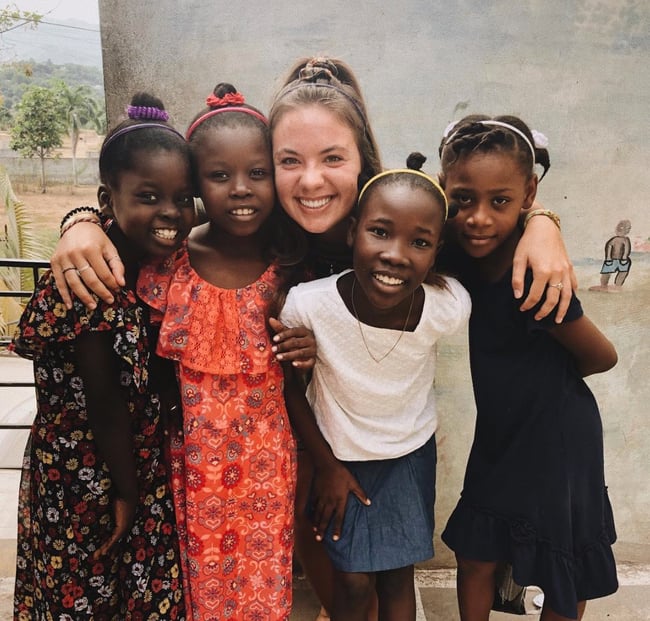 In some countries you'll be volunteering in, you may not have a full kitchen to whip up a batch of your favorite treats from home. If that's the case, use these ideas instead.
I'm all about eating the local food when I'm traveling: it's a huge part of the experience! However, after a semester of living in a new country there are just times where I want something familiar like a treat from home. For example, when you're volunteering in places like Haiti, Uganda, and Costa Rica there are tons of treats you can bring and make, but it's going to a bit different than home.


---
Ready for an experience different than home?
See what volunteering in Haiti is all about
---
Easy No Bake Treats
Helpful Ingredients To Bring
Ingredients You Can Typically Find There

+ A Few Tips
Easy No Bake Treats
Chocolate Coconut Bites
Chop up some coconut with a knife if you don't have a food processor and mix it with a couple of other ingredients to make an Almond-Joy-like filling that you can roll up and dip in chocolate ... and sprinkle with nuts if you'd like. Yum. Get the recipe here.

No Bake Cookies
If you have access to a stove top (or a microwave) you can make these classic treats. Melt cocoa powder, butter, milk and peanut butter to make a yummy syrup to pour over oatmeal. Let these guys set for a minute and you have no-bake cookies. Get the recipe here.
If you don't have access to a stove or microwave, try making a similar treat using the recipe below.
No Bake Oatmeal Balls
I made these all the time as a quick treat that couldn't be easier. You'll find lots of recipes, but basically you mix oatmeal with honey (or maple syrup) plus peanut butter or another nut butter, and whatever else you want — cinnamon, chocolate chips, M&Ms, chopped up pieces of candy bar. You name it. Feel free to dip them in chocolate, roll them in cocoa powder/coconut, or leave them plain.

Here's one recipe to try out.
Chocolate Peanut Butter Bars
Just mix up peanut butter, butter, and smashed up crackers (or pretzels) and you have these yummy bars. Ideally you can top them with melted chocolate and let them hang out in the fridge for a while, but it's not a requirement. Here's the recipe.
Dipped Bananas (Or Other Fruit)
This recipe suggests you freeze your bananas then dip them in melted chocolate, but if you don't have a freezer, just melt chocolate and dip in fresh banana, pineapple, strips of coconuts, pretzels, little cakes or cookies you find at your local market.
You can also put a lot of lime zest into yogurt and dip your favorite fruit and cookies into that yogurt for some sweet but less chocolatey.
Strawberry + Snicker Kabobs
Just cut up some Snicker bars (or your favorite candy bar) and eat them with sliced strawberries. The kabob stick is totally optional (as is the recipe, but here it is anyways).
Churro Bananas
Slice up bananas into little rounds, and cook for a minute in butter before dusting them all over with cinnamon and sugar. You can dip them into chocolate if you'd like, but they are delicious on their own. Get the recipe here.
Buckeyes
Just stir together peanut butter, butter, and powdered sugar before rolling them into balls and dipping them into chocolate. Quick, easy, and yummy. Here's the full recipe.
Frozen Yogurt Bites (Or Parfaits)
If you can find a freezer, you can make these goodies. Just mix yogurt together with your favorite fruit and freeze. Ideally, you should pour the mixture into an ice cube tray or you can pour it into small plastic cups. Whatever you can find would work! Here's the full recipe.
Can't find a freezer? Make parfaits. Layer yogurt, cereal, fruit, or whatever else you'd like for a sweet treat.
Helpful Ingredients To Bring
Chocolate Chips

Cinnamon
Peanut Butter (You can typically find it abroad, but it's very expensive. Same with Nutella).
Vanilla extract
Instant Pudding
Powdered Sugar (or make your own, if you have access to a blender and can buy sugar at your local market).
Ingredients You Can Typically Find Abroad
Butter

Chocolate candy bars
Oreos
Sugar (Though powdered sugar can be hard to find)
Some American candies (like Snickers)
+ A Few Tips
Be Flexible
Plan on needing to make adaptations to any recipe to help make it something you can make in your country. That may mean chopping (or breaking) up a chocolate bar to make chocolate chips. Or skipping the step where you chill it in the fridge and just eating it a bit gooey.
You might also not have all the equipment you may "need" for a recipe. Instead of using a hand mixer, grab a big bowl and spoon and do it by hand. No skewers or toothpicks? Just use a fork.
And Bring Food From Home
You will also want to bring treats for you to eat from home. It's almost always something volunteers say they wish they would have brought more of.

Things like protein bars, granola bars, microwave popcorn if you have access to a microwave, beef jerky, Easy Mac, mix ins for your water bottle (like Crystal Light or Gatorade powder), peanut butter, trail mix, etc. are all good options. Oh, and candy from home. You may find things like Snickers, but Reeses are usually hard to find in pretty much every country except America.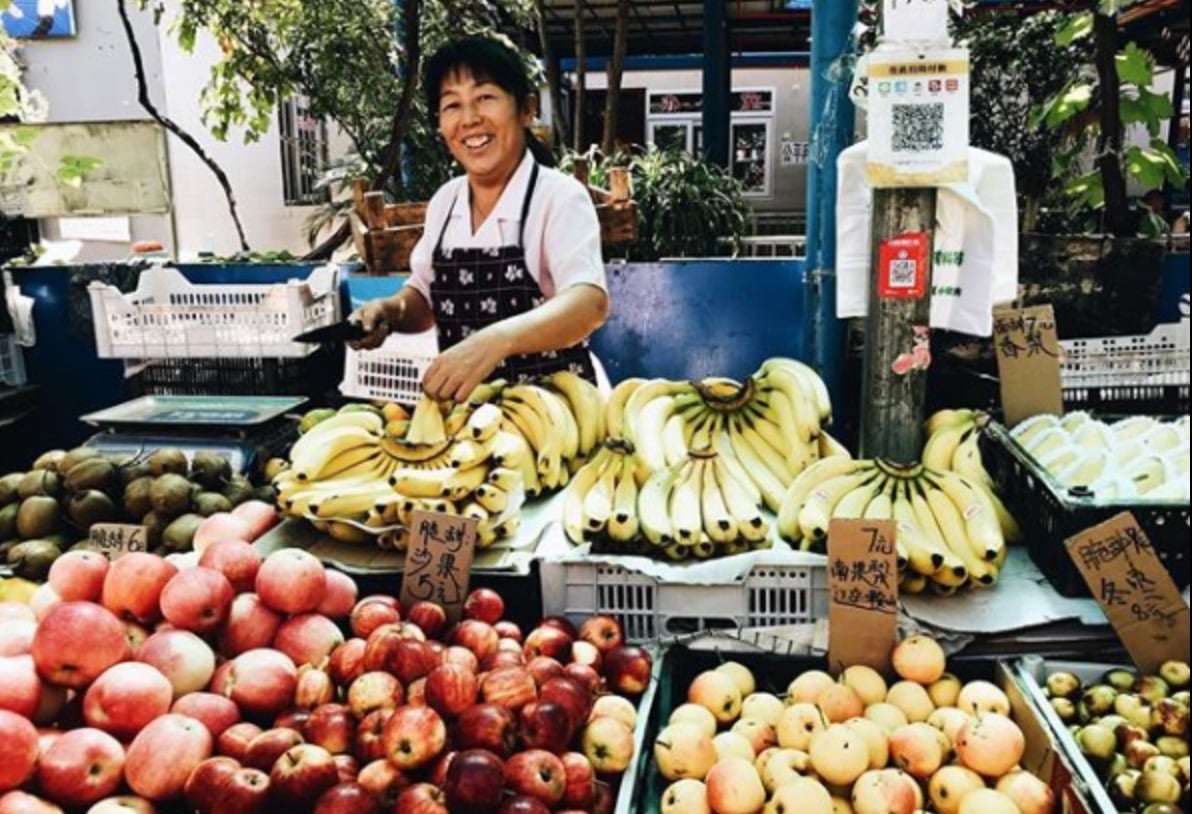 Think it's time for you to take a trip?
Come spend a semester abroad! ILP (International Language Programs) has volunteer opportunities all over the world where you get free time to travel when you're not teaching English or helping out in an orphanage.