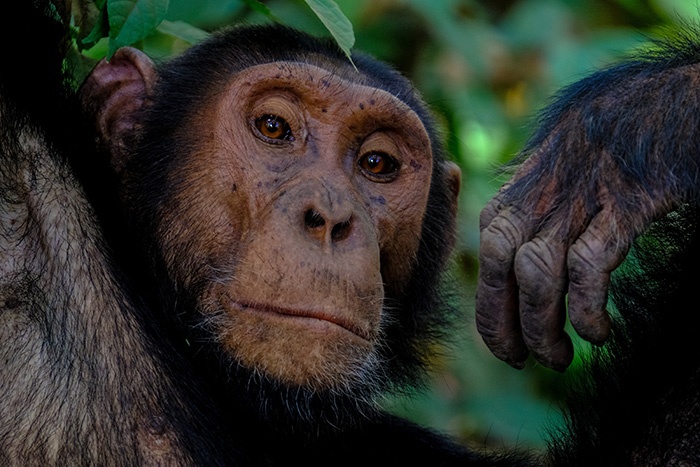 Want to spend a Saturday during your semester in Uganda seeing and feeding chimpanzees while also supporting an organization with a good cause ... this is a perfect day trip for you!
Did you hear? International Language Programs just opened a Humanitarian program in Uganda, Africa! We're talking a semester living in Africa, going out on safari, vacationing to stretches of beaches, and getting more than involved in several projects to help the community you'll call home.


---
Want to join the group of volunteers?
Get started on your application here
---
There are so many excursions and experiences in Uganda that we're so excited for you to discover. One of them is a special place where you can interact with rescued chimps!
Visiting the Chimpanzee Sanctuary On Ngamba Island:
What's it all about?
Learn about the chimps
How much does it cost?
How to get there
What's It All About?
Ngamba Island is a dedicated home for chimpanzees on Lake Victoria and it is a dream for anyone wanting to see and support these beautiful animals.
The Chimpanzee Sanctuary and Wildlife Conservation Trust rescues orphaned and confiscated chimps and provides them a home where they can peacefully recover from previous trauma and thrive. The chimps have the freedom to roam throughout the 95 acre forested island.
Visitors to the island even get to feed the chimps! Sign me up. You'll also receive education about these animals and how the sanctuary is helping.
The best part for ILP volunteers is that it's only a few hours away from your home, making it a perfect Saturday or weekend trip.
Learn About The Chimps
Before you head out to go spend some time with them, you can get to know all of the chimps on the island (and even learn their names ... CUTE) right here.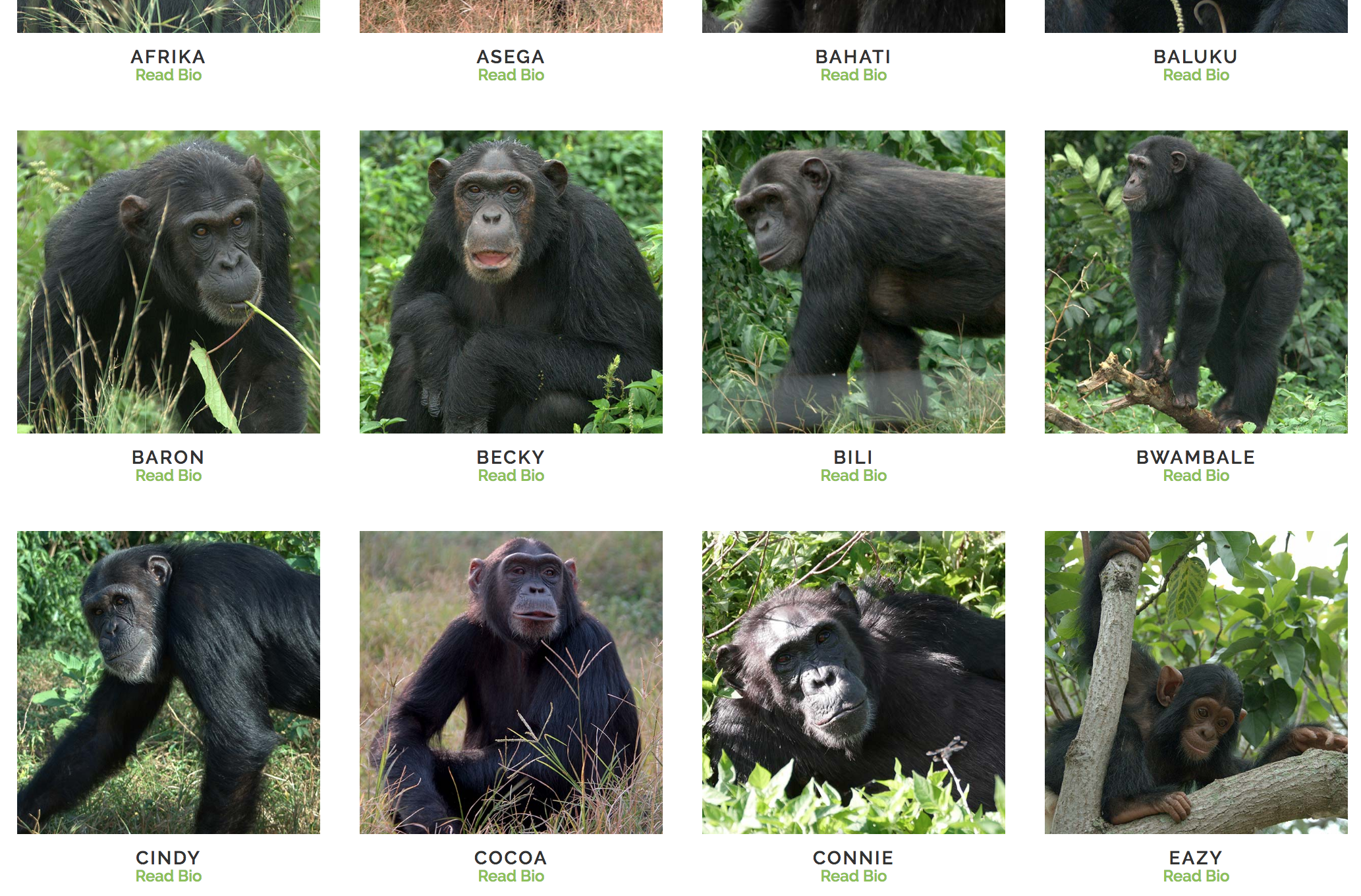 How Much Does It Cost?
There are a few different options for visiting (including a 3 day tour or even volunteering for a week), but we have a feeling ILP volunteers will probably be most interested in the 1 day tour.
Morning viewing between 9.00am – 1.00pm
Afternoon viewing 12.45pm – 5.00pm
It really depends on how many people are in your group (the more people in your group the cheaper it is per person), but for a 1 day tour you can estimate the cost to be around $70-90. It will include your entrance fee, feeding chimpanzees, your tour, and boat ride to and from the island.
You'll also want to think about bringing an extra $10-15 if you want lunch on the island (they don't allow you to bring in food as an effort to cut down on litter). They accept cash so make sure you're covered.
You can book your 1 day tour by emailing their office: reservations@ngambaisland.org
How To Get There
Get To Entebbe
First you'll need to get to Entebbe, which is a city that's about an hour or two away from Kampala (the capital which is close to ILP volunteer's home). You'll want to make sure to give yourself plenty of time before you need to be in Entebbe though just in case there is gridlock traffic, which happens from time to time and will increase your time getting there.
The most convenient way is probably to take a bus. This service estimates a two hour ride for $12 to get you from Kampala to Entebbe, but look around for other deals as well as this is a fairly common route.
Taxis are another option, but as always are more expensive. A one way trip will likely cost around $25.
Get Go The Island
From Entebbe, you'll jump on a boat to get out to Ngamba island. Boat trips are included in the fee when you book through the organization which makes it even easier for you. Just email the Ngamba Island Reservations Office to get your reservation: reservations@ngambaisland.org
They can also help you with any questions as far as exactly where the boat will pick you up!
One Other Tip
There are excursions and things to explore in Entebbe like a visit to the Uganda Wildlife Conservation Education Centre where you can have some one-on-one time with your favorite African animals like cheetahs, giraffes, the rare Shoebill bird, yes, two cute-as-can be baby elephants. Get more on visiting this conservation center here.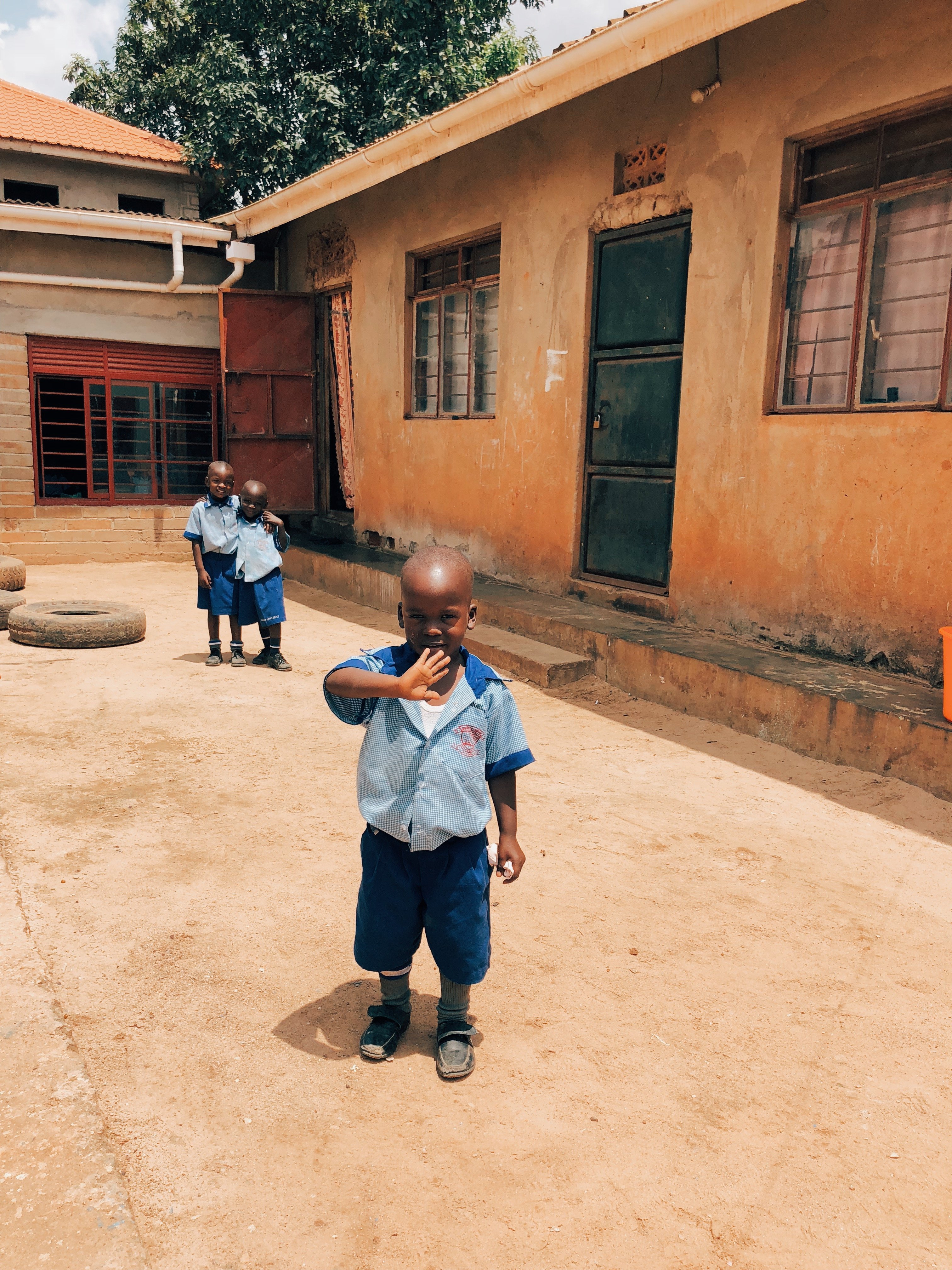 Curious about volunteering in Africa with ILP?