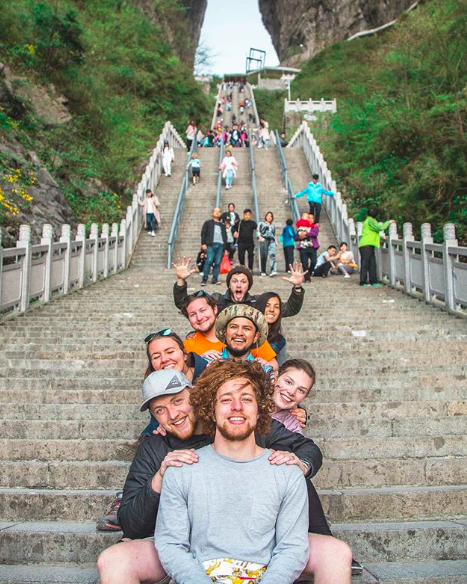 So, you've applied, been accepted, assigned and now you get to see the ever anticipated ILP group list. Who is going to be in your group?
Seeing the names of the people you'll be spending the next semester volunteering abroad with is great (maybe you can Instagram stalk them) but if you want to meet your group before you go, can you?
The short answer is yes! It's most common for most volunteers to meet their group at the airport on departure day while flying out to their new home, but you may have the chance to meet them before that if you set it up beforehand.
When the groups are finalized, you'll find the names of your group members, and possibly their email address. You can use that info to set up a Facebook group to help you coordinate a time to meet (more on that below).
While there are probably a million different ways to go about meeting people if you're creative enough, here are a few ways we think are best:
How can I meet my ILP group?
Set Up A Lunch Date
Plan Ahead For Pre-Departure Training
Do A Game Night
Set Up A Skype/Facetime Date
Send Out A Questionnaire
Make A Facebook Group
Set Up A Lunch Date
This one could be tricky to get everyone to -- especially if your group doesn't all live in the same area, but it's worth a shot. Often many ILP volunteers are from the Provo, Utah area (because that's where ILP is based) but you can always check to see if anyone else lives near you and could meet up for lunch.
Plan Ahead For Pre-Departure Training
Before you leave, all ILP volunteers are required to complete pre-departure training. While ILP has a few different training dates each semester, it would be a great idea to plan ahead with your group and all try to get to the SAME one. If you can all make it to the same weekend, that will give you two full days of getting to know each other while learning what you will be doing for the next few months of your life.
Do A Game Night
Nothing brings out people's personalities quite like a good game night. Invite them to your apartment to hang out and learn a bit more about each other before you pack up and live abroad together.
Set Up A Skype/Facetime Date
If you or some of your group members don't live near each other, the next best thing is meeting them face-to-face over the phone. Set up a time and day for everyone to get on and make a big conference call. It could be a little awkward trying to get the conversation started, so try some of these games to break the ice.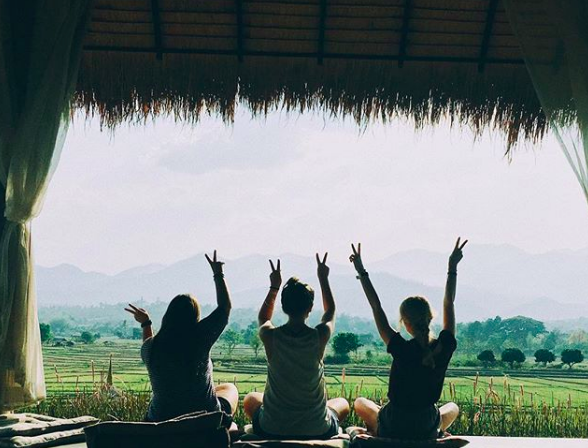 Send Out A Questionnaire
If you can't meet up or Facetime, you can email out a fun questionnaire to break the ice for when you meet at the airport. You can get to know each other's likes and what you have in common. You may find that you instantly connect with a group member when you both find out you love the same TV show, or have already traveled to a couple of the same countries.
Make a Facebook group
I totally recommend this option (especially for you ILP head teachers) for multiple reasons.
One -- you can add all the members of your group, so everyone knows who is who.
Two -- you can start up conversations without having to schedule times and trying to work around schedules.
Three -- You can see each other's profiles and get to know each other that way.
Four -- you can organize your semester! Make plans with where you want to vacation, who's bringing what supplies, etc.
Another way you can get to know your group members is to add them on the rest of their social medias (while you're there, go ahead and follow the ILP Instagram -- maybe your pictures will end up there)!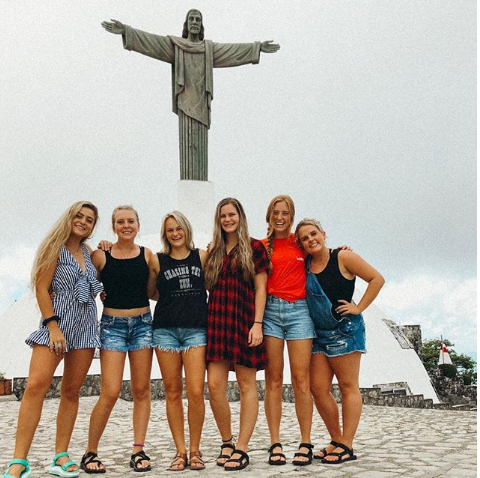 Want more advice on how to get to know your group, where you should vacation, how to save money...Check out the rest of the ILP blog!
If you have some questions, go ahead and text with one of our awesome ILP representatives (that button below will help ya out)!