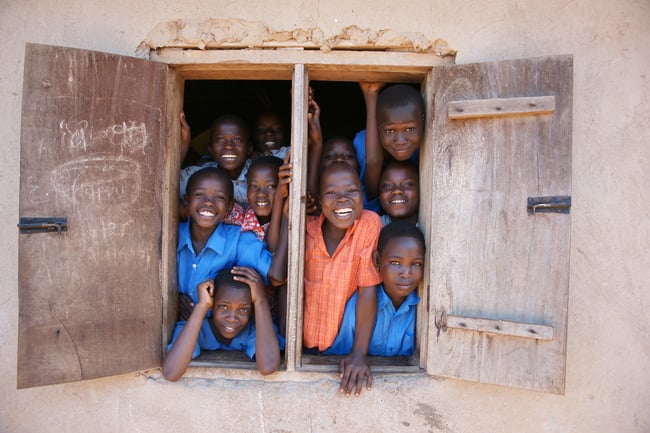 You don't need to know another language to volunteer in Africa with ILP, but learning a bit can help!
You don't need to speak the local language of the country you're volunteering in with ILP, but learning the basics is always a good idea to have a bit more of an authentic experience. Volunteers heading to Russia can get a head start learning a bit of Russian. Going to Thailand? Learn to speak a touch of Thai … but what language do you start with for a semester in Uganda?


---
Ready for a semester abroad?

Come see which country would be best for you (we vote Uganda!) and get all of your questions answered by chatting with an ILP representative
---

Language in Uganda is an interesting question, one that ILP volunteers will get to experience firsthand!
Language In Uganda
As a country, Uganda boasts hundreds of local dialects and languages, all stemming from three main families: Bantu, Nilotic, and Central Sudanic. While there are hundreds to keep track of, Uganda does have a handful of main languages like English, Swahili and Luganda. English is used to help unify the entire country, used in classrooms, in any administrative position, for business, governmental positions and procedures, etc.
But since a dozen plus local language are spoken at home, children arrive to attend school in English … a language they don't understand. Imagine taking a test in a language you don't speak! That's part of how ILP volunteers will be helping: go here to learn how exactly you'll be helping by teaching English in this country.

Swahili is also popular, but there are more Luganda speakers than English speakers in Uganda especially around Kampala which is where ILP volunteers will be living and teaching … which is why learning a phrase in Luganda would go a long way.
The Locals Are More Than Friendly
Now, you do not have to know a word of Luganda or Swahili or any other language other than English as an ILP volunteer, especially since you'll encounter English during your semester … that's one of the reasons why Uganda is so unique — there's not as big of a language barrier than there is in other ILP countries. That being said, the locals absolutely love it when you pass by and say a word or two in Luganda.
When our ILP directors first visited this country before opening it up to our volunteers, there was a huge, excited reaction when locals heard them say "hi" or "thank you" in Luganda.
Learning a couple of things in the language also helps you connect with the local people more, show respect for their country and culture, and help you dive into the experience of living in another country. Think of it this way: you're bound to make friends with the cute lady at the fruit stand you visit often with just a smile, but wouldn't it make her day if you could tell her that the watermelon at her stand is your favorite? Or ask how her day is going? You'll be able to open the door a bit wider when it comes to making local friends just by learning the very basics.


Learning Luganda
We've put together a few resources to help you learn Luganda, but ILP volunteers will also have the opportunity to learn some common phrases in basic language classes taught by your Local Coordinator at the beginning of the semester. It's really up to your Local Coordinator and your group to arrange the details, but a lot of groups meet once a week or so and learn some phrases that will come in handy when you're out exploring. You can get a head start by learning a bit before you arrive:
Numbers
Helpful for bargaining in Kampala's huge markets for printed tribal drums and colorful cloths (not to mention asking how much your favorite local snack costs!):

1- Emu (Ah-Moo)
2- Bbbiri (BE-Ree)
3- Satu (Sat-Two)
4- Nnya (En -Ya)
5- Ttanno (tan - no)
6- Mukkaga (Moo -Cog - Ga)
7- Musanvu (Moo - San - Voo)
8- Munaana (Moo -Na - Na)
9- Mwedna (Me - Wen - da)
10- Kumi (Coo - me)
Get a better idea on pronunciation (and count to 1 - 100) on this video. The numbers like 11, 12, 13, 14, etc build off of numbers 1-10, so once you get the hang of the first 10, it's easier to learn the next 10. See then all written out, numbers 1 - 100 and more on this website if you're more of a visual learner.
Basic Phrases
Hello — Gyebaley Ko (Jay - Ballet - Koh)
Good Morning — Wasuze Oltay (Wah-Say Oh-TEah)
How Are You? — Oli Otya? (OH-Lee Oh-tEah)
Fine — Bulungi ( Boo-LOAN-Gee)
Goodbye — Siiba Bulungi (SEE-bah Boo-LOAN-Gee)
Get a few more basic phrases and tips for pronunciation on this video.
Resources To Learn More
If you're looking to learn even more, there are a few resources to help you out. Again, there's an opportunity to have some basic language classes once you arrive in country and practicing and being around the language while you're actually living abroad is really a fabulous way to pick up and practice more vocabulary.
Memrise
You'll need to sign up to get full access, but you can see how the program is outlined into vocabulary chunks to help you learn groups of related words via Memrise. There are also audio sections to help you hear the words and help you on pronunciation.
Spotify
Not just for listening to music, trade your current playlist to Luganda lessons on Spotify. There are short lessons (ranging from two minutes to eight minutes) to help teach you the months of the year, numbers, asking directions, days of the week and other helpful vocab.
Utalk
A popular app with a hundred plus languages (included Luganda), play games and check your accent against native speakers to make sure you're learning things correctly. Download the app here on IOS and here on Android. The app is free, but some language packages do charge a fee for full access.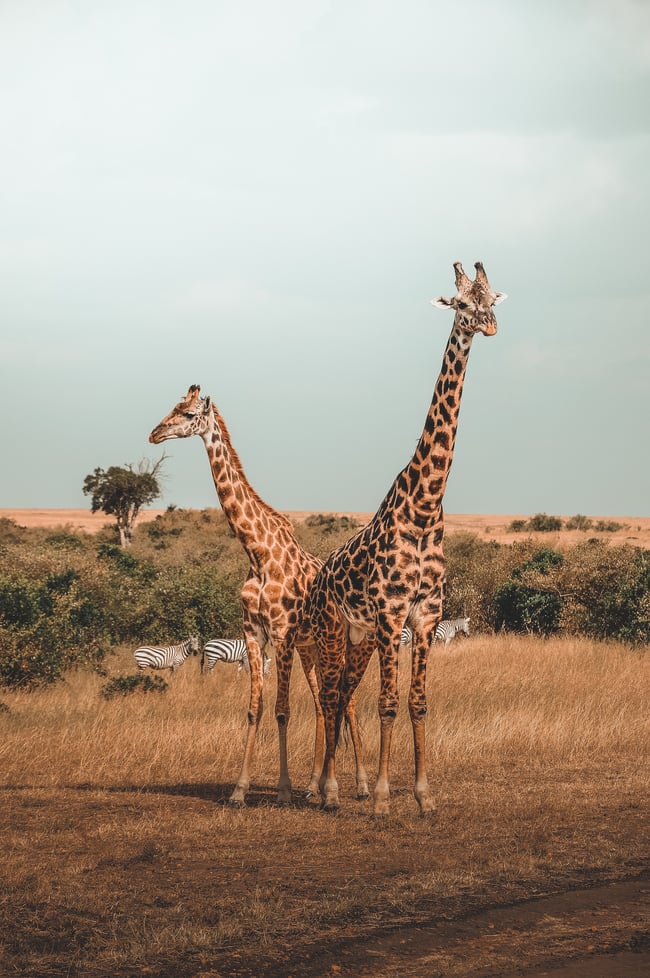 Call Africa home for a while
Dive right into the culture of Uganda by actually living there for a semester. Calling this place home provides you a way to actually give back and help your community. ILP volunteers in Uganda will be teaching English part-time, and will also have the opportunity to be involved in clean water projects, like building wells and establishing springs so thousands of their neighbors can have access to clean water.
Get the info you're looking for by peeking into what a typical day looks like when you're volunteering in Uganda here or clicking that button: