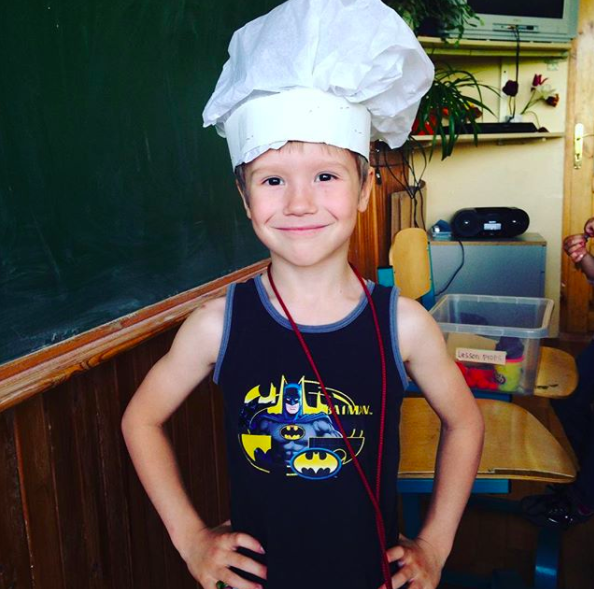 If you've tried every other money saving tip out there and you're still coming up just a little bit short, here's another one...but this one is sure to make a huge difference. Meal planning!
We all know how expensive life can be. Having to pay rent, car payments, bills and groceries can wipe you out. It leaves little room for paying for things like saving up for a semester volunteering abroad — which is a high priority, if you ask me. I was able to stash away quite a bit of money by spending less at the grocery store and planning my meals, which helped me get money to go teach English in Europe for a semester. No kidding.

Make it easier on yourself read about how to pay less for a semester abroad, right here.
For many people meal planning is a little overwhelming so they don't do it. If you're trying to save money, this is a big mistake. Going to the grocery store without a plan ensures you will leave with stuff you don't need (and probably don't even end up using), thus wasting your hard earned money.
Simple Steps To Meal Planning
Decide how many meals you want to plan
Collect all the recipes
Write down ingredients
Mark off ingredients
Make a list
Eat before you shop
Go shopping
Decide how many meals you want to plan
Deciding how many meals you want to plan will depend on two things: how often you want to go to the grocery store and how long the fresh ingredients you're using will last.
A week is most common because most fresh ingredients will last this long. If you have room in your freezer, you can plan for up to 3 months. You will also want to take into account if you will be will not be eating at the house one day (like if you will be getting lunch at work, or your parents are in town and want to take you out).
Also good to know: Are you doing 3 meals a day or just dinners? Breakfasts but no lunches? Figure out what meals you'd like to plan for before shopping and recipe hunting.
Things like smoothies are really easy breakfast meal-planning options. You'll just need to buy fruit, juice and yogurt (plus other mix ins, like Chia Seeds if you're interested) and they are very easy to prep and prepare. I like to plan for 5 different recipes that make a lunch and dinner, so I can switch those out and eat the same five meals, two times ... just on different days so I'm not having tacos for lunch and tacos for dinner. But that's just me.
Collect all the recipes
Before you start your list, you will want to have all the recipes in front of you. Having them on paper in front is the easiest way, but you can also just have all the tabs pulled up on your computer or your recipe book in front of you with all the pages marked.
You can easily find meal planning recipes by doing a quick Google search. Most of these recipes will include an ingredient list. This website has several weeks worth of meal planning using chicken. This blogger has a week meal plan of Mexican food. Just Google what you're interested in (chicken, Mexican, Mediterranean, cheap, weightless, vegetarian, soups) and you'll be set.
Write down all the ingredients
Get some scratch paper and jot down all the ingredients for all of your recipes so that you can clearly see what you're looking at for a starting point. Some recipes will include a recipe list which is handy.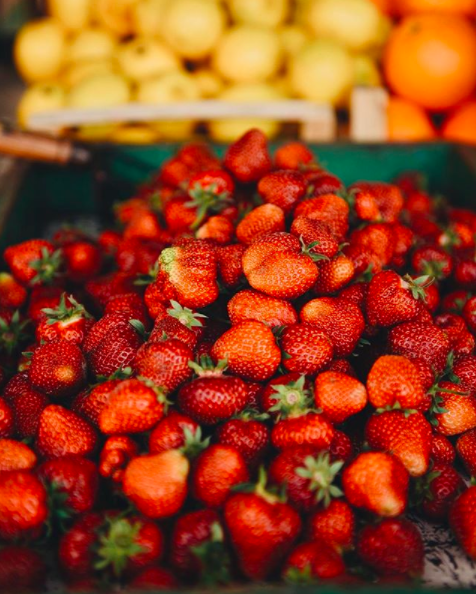 Mark off ingredients
Now that you have all of the ingredients written down for all of your meals, go through and find the duplicates from each recipe and mark them off (leaving only the first one).
If you have two recipes using cucumbers, you'll have cucumbers written down twice. I like to make a new list with numbers next to the items (ie: cucumbers: 2) instead of having cucumbers on their twice.
Next, go through your kitchen and mark off any ingredients you already have. No need to buy them if they are always in your apartment, right? This is also a good time to check if you have all your pantry staples (eggs, milk butter, bread, any food you eat on a regular basis) that may not be on your list.
Make a list
Now is the time to make your grocery list. Take your scratch paper with all the ingredients and organize the remaining ingredients into a list. I like to organize my list into sections (freezer, refrigerated, canned, produce and other). You can make up your own sections based off your preferences. This step will come in handy when you get to the grocery store so that you're not running around, having to come back to aisles multiple times, and missing items.
I also like having one on my phone so I can erase the items when I buy them. It's easy to realize what I still need to buy that way.
Eat Before You Shop
This is the most important step and cannot be skipped if you want a successful shopping trip! Eat before you go. I repeat...EAT before you go. Going to a grocery store on an empty stomach never ends well; you end up buying way more food than you need, and if you're into saving money, you will need to buy only what you need. Make sure your stomach is full so you don't impulse buy too many Oreos.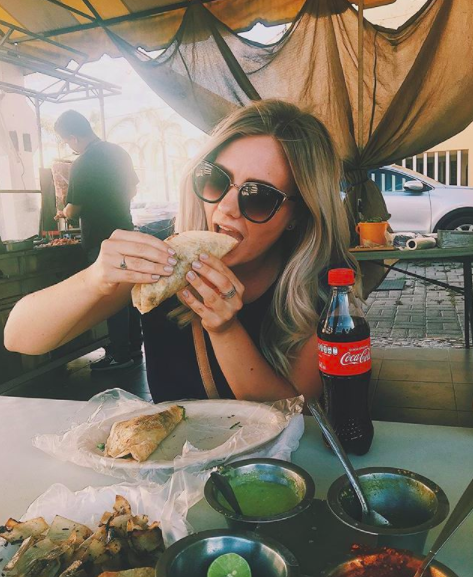 Go shopping + Cook your meals
Your ready to shop! The most important thing to do while shopping is to stick to your list. Shopping can be tricky with all the yummy treats around you, but keep your money saving goal in mind and stick to your list.
When you get home, do your prep work. I like to cut and prepare all of my veggies and fruit for the recipes, and cook my proteins so they are ready to go when I'm ready to use them. You can also do you cooking all in one day and stack your meals in your fridge so during the week you can just grab a meal and go (once you post a pretty picture of your Spinach Smoothie on Instagram, that is!).
---
While you're scrolling and saving money, check out the ILP Instagram to follow along our current ILP volunteers' adventures! You'll see them posting about vacations to France or Sweden, or their daily walk to the beach, or pictures of their cute English classes.
If volunteering abroad sounds like something you're interested in, we're big fans of that decision. Chat with one of our ILP representatives and get the info about our current discounts to help you make this even more affordable: