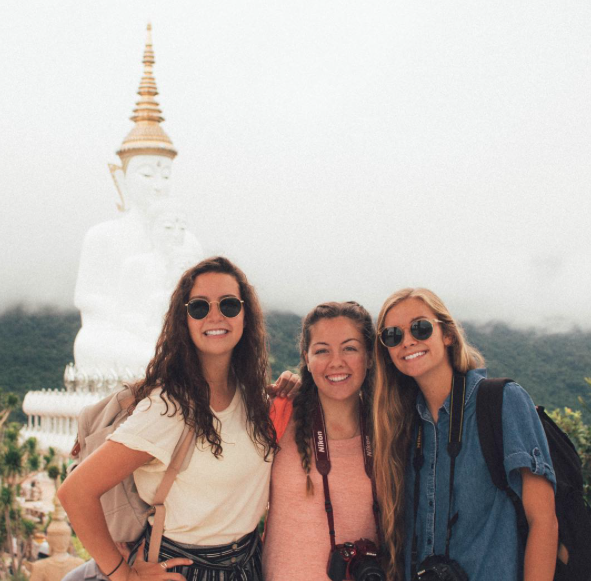 Don't let homesickness take over your semester! Here was ways to help.
If you've taken to stalking your home on Google Earth and find it hard to stop messaging and video chatting with friends and family while you're away from home, you might be homesick. If what used to be the coolest, most unique part about living abroad has become pretty routine or just foreign and bizarre, you might be homesick. If the delicious local food (like blini, baize, and burritos) have lost their flavor, you might be homesick. Yikes! Now what?


---
ILP's here to help you out — here how we take care of our volunteers.
---
Let's face the facts: leaving home is hard. Different food, different people and different culture, but that's why you went abroad right? If everywhere was like home, there would be zero incentive for you to see places like Prague and Paris. Just know that you're not alone, and there are ways to make your home feel more like home, even if you're thousands of miles away from the closest Cafe Rio. If you're feeling homesick, take some advice from past volunteers:
Ellie
"I went on ILP and left my fiancé behind. To say I was homesick was an understatement. What I did is just dive into the culture. Learn to love the people and the area that you are in. Make yourself busy so you don't have time to be homesick.... Also, get to know and love your students individually. One of my students was often at school for a couple hours after her last class because of her parent's schedules, so we would just have fun together playing UNO, or playing in the snow, or just reading a book together. It was more like having a little sister instead of a student. It was a blast and by the time I left my school and my students...yeah, I was a wreck. When I got home I loved that I had my fiancé back but I was more homesick for Europe than I was for home."
Michelle
"I didn't give myself time to be homesick! We were always out around the city exploring--by the time we left, I knew that city like the back of my hand! This country really became home for me. One thing you can do also is limit the number of calls home you make — if you're calling home every day, you're a lot more likely to miss it than if you're calling once a week or less. Make your home wherever you are and you will love it."
Samantha
"My family sent me packages with American treats that really helped. One of the best things was getting stuff that could be used for a Thanksgiving dinner. Our group all contributed some and we had a nice American Thanksgiving... as much as possible. Things like that saved me! The other best thing was to keep busy with the culture and learn to love that culture as much as our own!"
Elizabeth
"Buy yourself flowers. When I was in Kiev I was extremely homesick. To the point of coming home. Someone told me that if I bought flowers it would make me feel better. And it did."
Jessica
"I asked myself this question…'I miss home but…' It helped me acknowledge that I missed home but helped realize why I wanted to stay and why I came in the first place. The first month is always the hardest I hear but after that you start to connect more with the children and the other teachers and the city. I say don't make any decisions until you get past the first month or so."
Areil
"If you are homesick it is time to get busy! Dedicate yourself to getting to know your kids and the other volunteers and LOVE THEM! Learn all you can about the country you are in; learn the language, the history, get to know the people. The busier you are and the more you try to have fun, the less homesick you will be. Also, cut the phone calls home down a bit. Talk to your family but do not call them every day. More often than not calling home every day makes the homesickness worse."
Charlotte
"The best things that helped me when I was homesick was to go exploring. When I was missing home and just wanted to sit in my bed and sulk, I found that exploring the city with the other teachers was the best way to overcome that. We discovered so many neat places and met great people. Getting to know the people and making friends with the locals, even the guards made me feel at ease because you had friendly faces surrounding you so how could you not feel loved and welcomed. Also, it really helps if you bring some of your favorite treats from home. My biggest problem was I got sick of the food so having a candy bar or even Easy Mac was a nice reminder of home and gave me a much needed break from the strange food. Bottom line is, the less idle time you give yourself, the less time you have to feel homesick."
Just a couple more tips: Talk to your ILP group. Chances are, they're going through a similar experience, and let your Head Teacher know if you're having a hard time or a problem. They can hopefully help you get through this. And know we're here to help, too! Soon you'll be home wishing you back abroad, so make the most of it.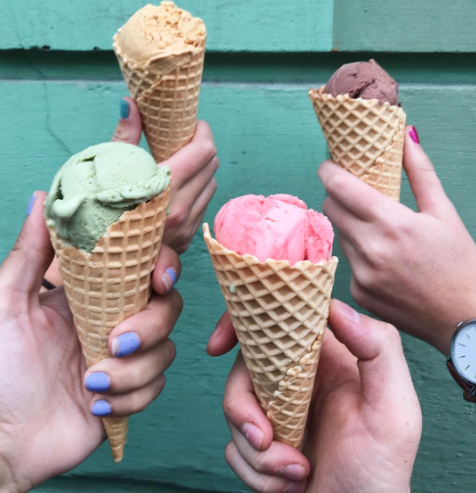 Want to spend a semester serving children while
being inspired by the amazing world around you?
It is a life-changing experience that you will always be grateful for. Trust us! Check out our Instagram to see where all of our volunteers are currently serving, and get some inspiration for your own semester abroad: