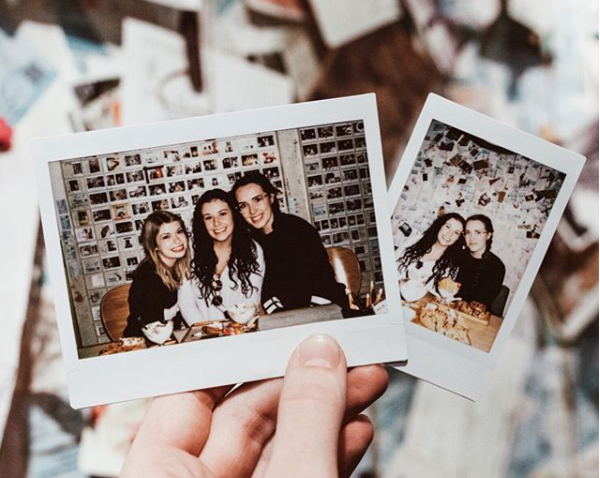 Don't waste your time with souvenirs you'll regret.
During an international trip you naturally will want to get souvenirs to remember the country by ... so what do you get? You may have some souvenirs from previous trips that are pretty cheesy and also cheap (guilty!) so, here are some ideas for lasting souvenirs you won't regret bringing home after your semester abroad.
A little nervous to spend time abroad? We understand and want you to feel comfortable! Here is how ILP takes care of you when you volunteer with us on an exchange program or one of our humanitarian programs!
Art
Collect art from places you visit. A lot of places you visit will have street vendors/artists selling their original and unique work. Bringing a piece of that back can be so special. You can keep them forever and hang it throughout your house or group them all together and make a cool collage of the places you've visited. It's always a great conversation starter too.
One small tip - there's been a few times where I bought a piece of artwork and then realized it wouldn't fit in my suitcase which makes bringing it back home a little tricky. Just keep that in mind. Buy smaller pieces that you can carefully store in a hardbound book or journal (or in your laptop), opt for canvas art that can be rolled up, or plan to ship it home (but that last option is spendy!). It all just depends on how much you love that particular piece.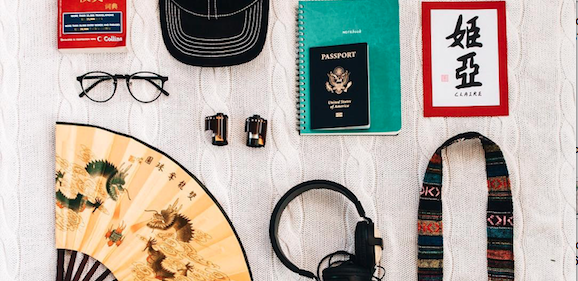 Jewelry
Find jewelry that will remind you of the city you visited. Rings, earrings, bracelets and necklaces are all small things that don't take up room in your suitcase but are still unique. A lot of countries in Europe are known for their amber, so maybe pick up a pretty amber ring. In China pearls are popular and you can find some gorgeous pearl earrings. In the Dominican Republic you'll find beautiful turquoise-blue stones on everything (like the picture below). Whenever you wear your jewlery you will be reminded of your love for that country.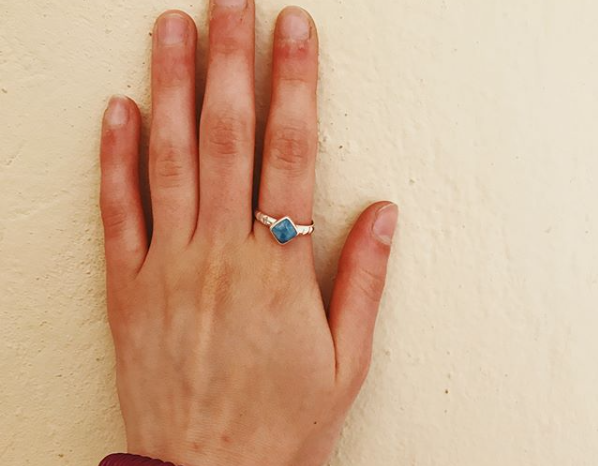 Fabric/Cloth/Scarves/Ribbon
Random but bringing back fabric or other "art supplies" from where you visit can be used to make some awesome projects. Find some traditional Chinese or Thai fabric, a Russian floral scarf or anything else traditional from your country and use it to make it something for your house. You can make little throw pillows, a blanket or even a table runner. Get creative with it!
I lived in Estonia and each city has its own ribbon pattern which is incorporated into their traditional clothing. I found a fabric store and picked up several different ribbons to frame and make into art for my house (see picture above). It is seriously my favorite souvenir and reminds me of my time in Estonia every day. I love it!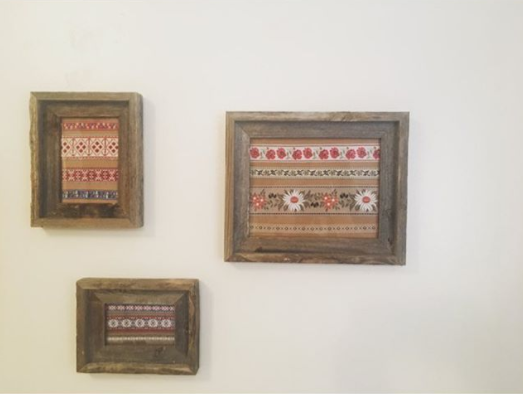 Christmas Ornaments
My family has a tradition of collecting Christmas ornaments wherever we go. Then when Christmas time comes around we have a special little "travel tree" full of ornaments, ticket stubs and weird little knick-knacks from places we've been. It's so fun to sit and talk about the cool places we've been and it makes me really grateful for everything I have been able to see and do in my life
Knick-Knacks
Alright so back to souvenirs being cheesy - knick knacks, little figurines like that can be super cheesy and you might not ever end up using them. That being said, you can really bring back some awesome little souvenir keepsakes. Just think about if you would really use them and put them on display, or if they will go in a box under the stairs.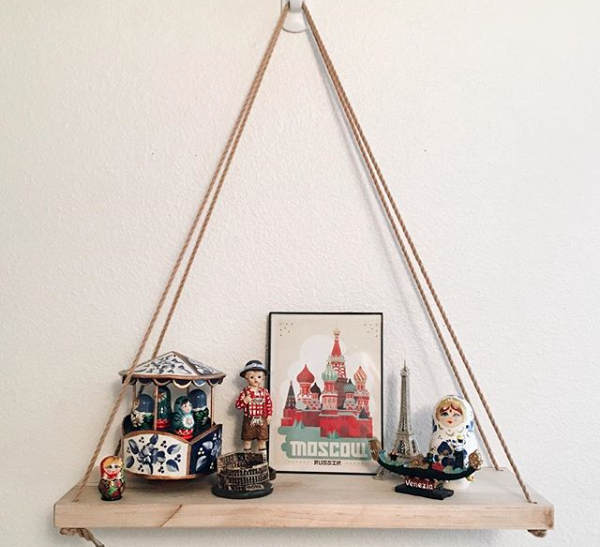 Pictures
You will probably take a lot of pictures during your trip which is a great way to re-live memories and an awesome souvenir to bring home. Make sure you take pictures of things that stand out or things you especially want to remember. When you're home you can print them out and hang them.
Here are some other ideas of what to do with your pictures!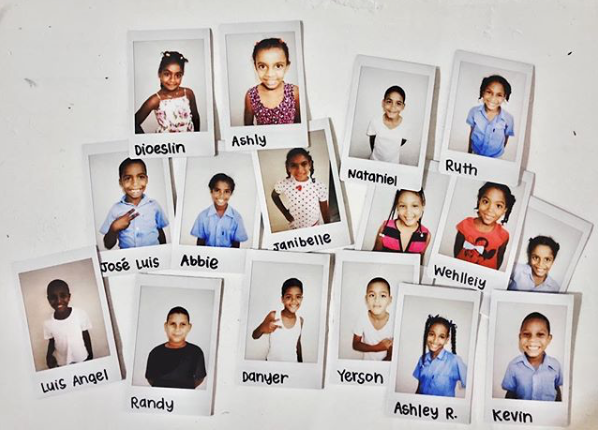 Travel Journal
Get a funky journal for your trip and make it into a personalized souvenir Here are a few ideas of things you can keep in it (but we have a step-by-step outline of how to make a travel journal right here if you're interested).
Signatures. You'll meet a lot of new friends during your time abroad. Maybe they're people in your ILP groups, the cool couple you met on the train, or your favorite street vendor in your city. Ask them to leave their signature, their favorite quote or even just draw a picture or leave you a little note. This will be awesome to look back on and remember the rad people you met.


Ticket stubs and brochures. Do something neat that you don't want to forget? Tape a ticket stub in or something else to remember it by!


Money. Tape in some coins or small bills from the country you are visiting. Foreign money is pretty sweet and fun to look at.


Pictures. Pictures, pictures and more pictures. Make them accessible so you can look at them often!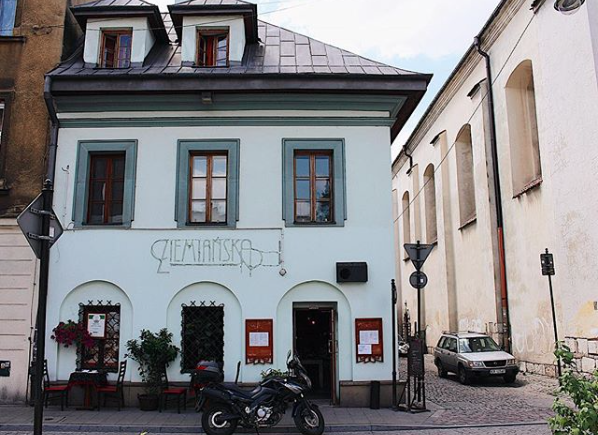 How does a semester living abroad in Europe, China, the Caribbean or one of ILP's many other countries sound? You can go with a friend, go by yourself, or even volunteer with your spouse! Whatever you do you will meet new friends in your ILP group and love your semestering volunteering abroad.
Click the button below to learn more about the ILP experience: