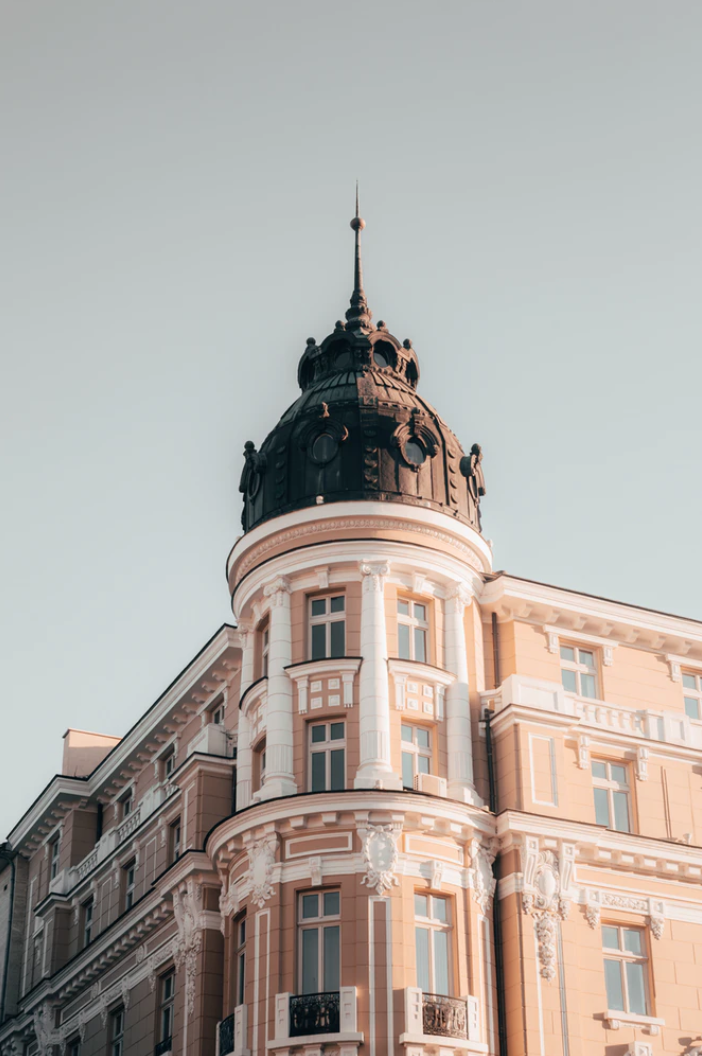 The capital of Bulgaria is one of the oldest cities in Europe — the next time I'm in Eastern Europe I'm adding it to my must-see-city list!
As I'm sure you know, there's some Western European cities that are world-famous. If you've got Europe on your dream list, I have a feeling places like Paris, Barcelona, and London are high on that list right?


---
Dreaming about a semester abroad in Europe?
We've got volunteer opportunities for college-age groups! Start your app here
---
Now I'm not knocking Western Europe, but I think you're seriously missing out if you don't venture east. You'll see an entirely different side to Europe if you head to countries that aren't completely overwhelmed by tourists yet like Ukraine, Romania, and Bulgaria. We're in love with the capital of Bulgaria, and we have a feeling you're going to want to add Sofia to your vacation list.
A Total Guide To Your Sofia Trip
Why Sofia?
Can't Miss Sites
Where To Eat
Where To Stay
Getting Here
Getting Around The City


Why Sofia?
If you love history, come here. If you love getting away from the tourist crowds, come here. If you love being just hours from gorgeous Black Sea coastline, colorful little undiscovered towns, and a melting pot culture, come here.
When you think of Europe, you usually think of historical sites and ancient detailed architecture. Bulgaria is at the heart of all that history. It is one of those countries that started so much of what we now associate with Europe. And Sofia? It's one of the oldest cities in Europe.
It almost feels a bit Italian, the fountains and structures throughout the city are giving some strong Rome-vibes. Because of Greece's reign for a period of time you'll find remnants and even Greek ruins right in the city. It's incredibly charming. Then round the corner and you hit mosques and markets lined with handmade rugs that made you feel like you had stepped into nearby Turkey. Bulgaria has a deep history — you'll find some of the oldest cities in the world here and resulting in years of different cultural influences to flow through. Sofia has built a community of locals who are incredibly proud of their heritage and it's easy to see why.
It's a place you need to come see for yourself, and luckily it's pretty easy to do just that. There are direct flights from cities all across Europe that'll get you right in Sofia, even if you only have a couple of days here.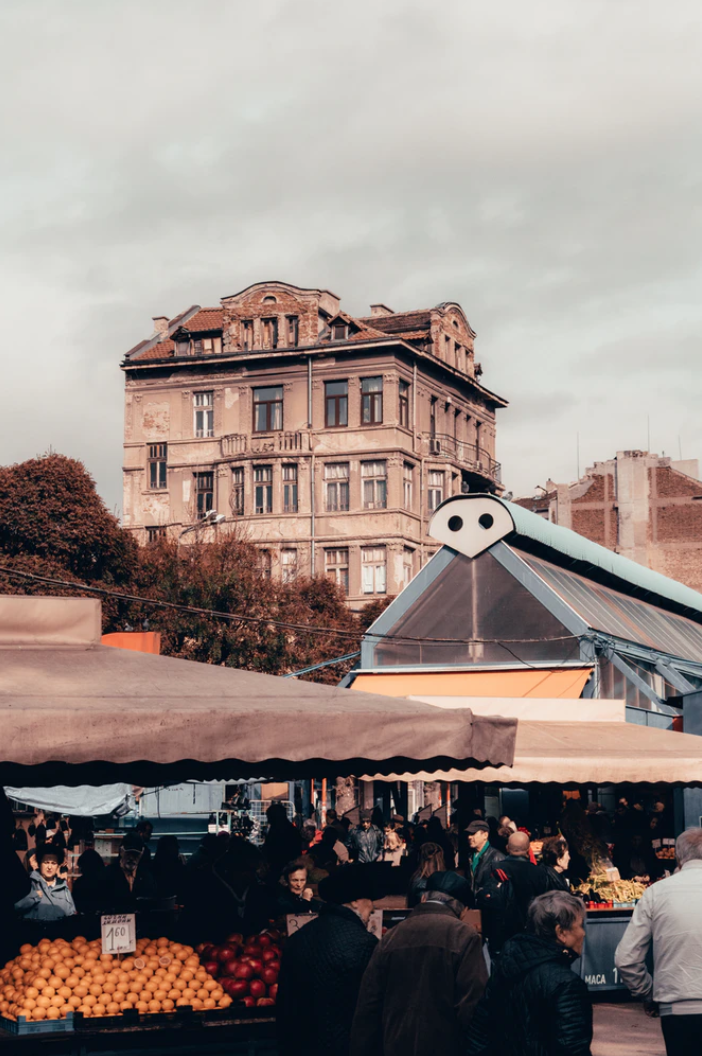 Can't Miss Sites
Cathedrals, Churches, and Mosques + Art Museums
You'll find some of the most beautiful structures in the city are actually religious sites and they house some of the best artwork available. There's tons and tons you can go to, but these are a few of the most popular and ones you definitely can't miss if you're only in Sofia for a couple of days.
Alexander Nevsky Cathedral
Okay this one is listed first on purpose because it's probably the most iconic site in Bulgaria. It's actually one of the largest Eastern Orthodox cathedrals in the entire world. Take some time to walk up close and really take notice of the details. Every single arch, mosaic, dome, wintergreen and gold detailing was designed purposefully. And yep, the domes are covered in actual gold! Construction on the church started about four years after the Russo-Turkish War (1877-1878) as a way to honor all who sacrificed their lives to help Bulgaria free themselves from the rule of the Ottoman Empire. It was completed and sanctified in the early 1900s.
You'll find this cathedral in the heart of Sofia, so you can't miss it. And if you're within about 10 miles, you can usually hear the bells when they ring out.
Address: pl. "Sveti Aleksandar Nevski", 1000 Sofia Center, Sofia, Bulgaria
Hours: 7am-6pm daily
Cost: free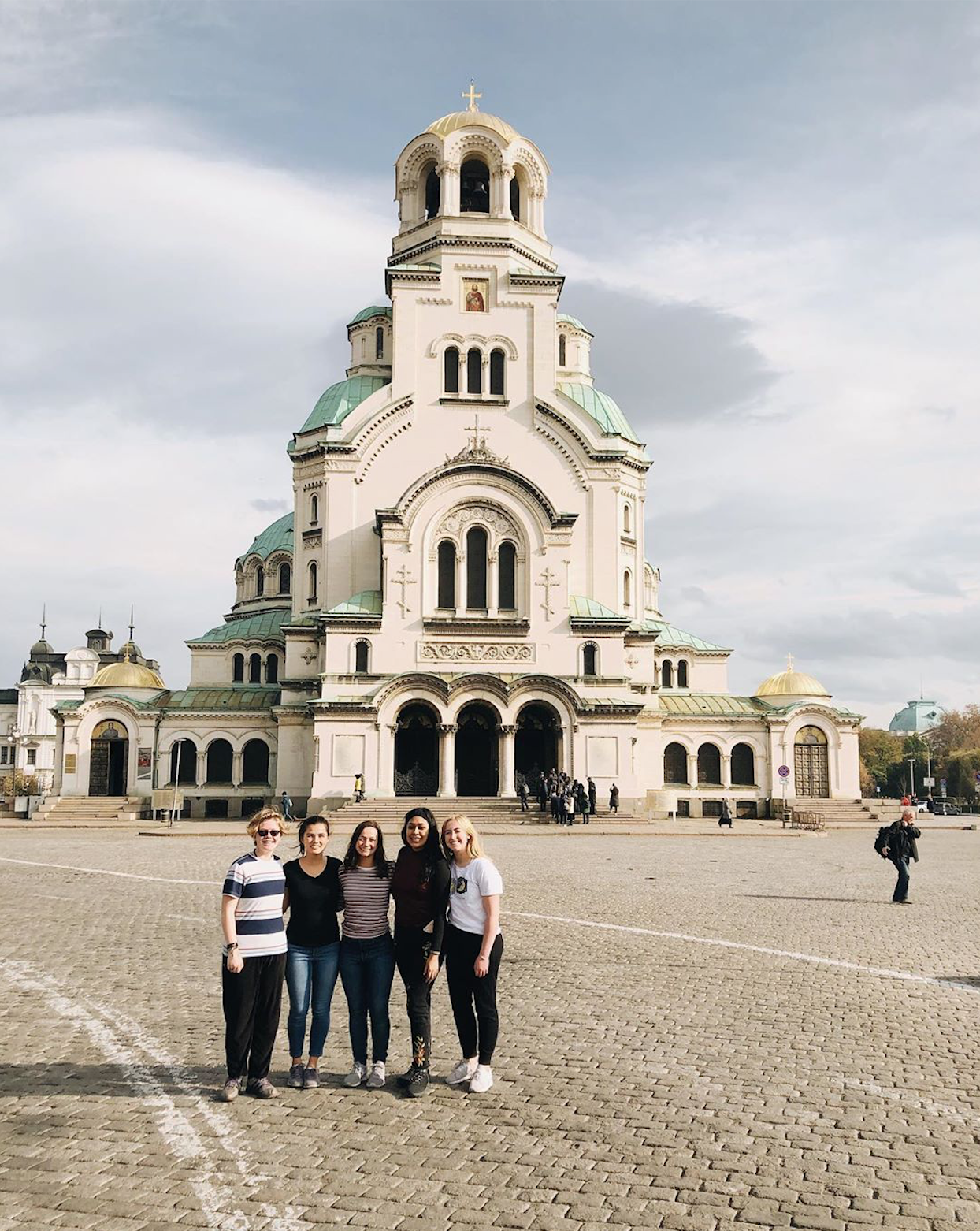 Saint Sofia Church
This city was actually named after this church. That's right ... this church is so old that it was built before the city officially became what we now know as Sofia. It's located right by the Alexander Nevsky Cathedral so this makes a perfect next stop on your itinerary.
The church as you see it today has been restored, but it was originally built back in the 6th and 7th centuries. You can actually visit a museum there and see the remains of ancient buildings and tombs that were built even earlier, in the 4th century.
Address: Alexander Nevski Square
Hours: Summer: 7 am-7 pm, Winter: 7 am-6 pm
Getting here: Take the metro Line 1 to Station SU Kl. Ohridski (Sofia University)
Boyana Church + The National History Museum
These sites are near one another and located in a suburb about 15-20 minutes drive outside of the city from the center, so it's best to do them on the same day. A lot of travelers block off about half a day for this excursion.
Boyana: This UNESCO Heritage Site has several buildings built over the 10th, 13th, and 19th centuries. One of the main points of interest are the frescoes that were painted in 1259 and now are considered to be on the most notable collections of medieval artwork. As ancient as this site is, it's incredible that it is not only a place you can visit still today, but the UNESCO site lists it as "one of the most complete and perfectly preserved monuments of east European medieval art".
National History Museum: A lot of reviewers on TripAdvisor say that the trip out to this museum (NHM) is well worth it and that you don't want to be rushed on time (around two+ hours would be a good estimate). One recent review at the time of this post said that "the building is nearly as interesting as the rich Thracian, Roman, Bulgarian history it portrays."
NHM Address: 1618 Sofia, Vitoshko lale 16 str.
Getting here: Bus #63 and #111; or Trolley #2; or taxi would be the easiest and most straightforward option for travelers (around 5-7 euro)
Cost: 1lv for students or 10 lv for general admission
Check out their website for more details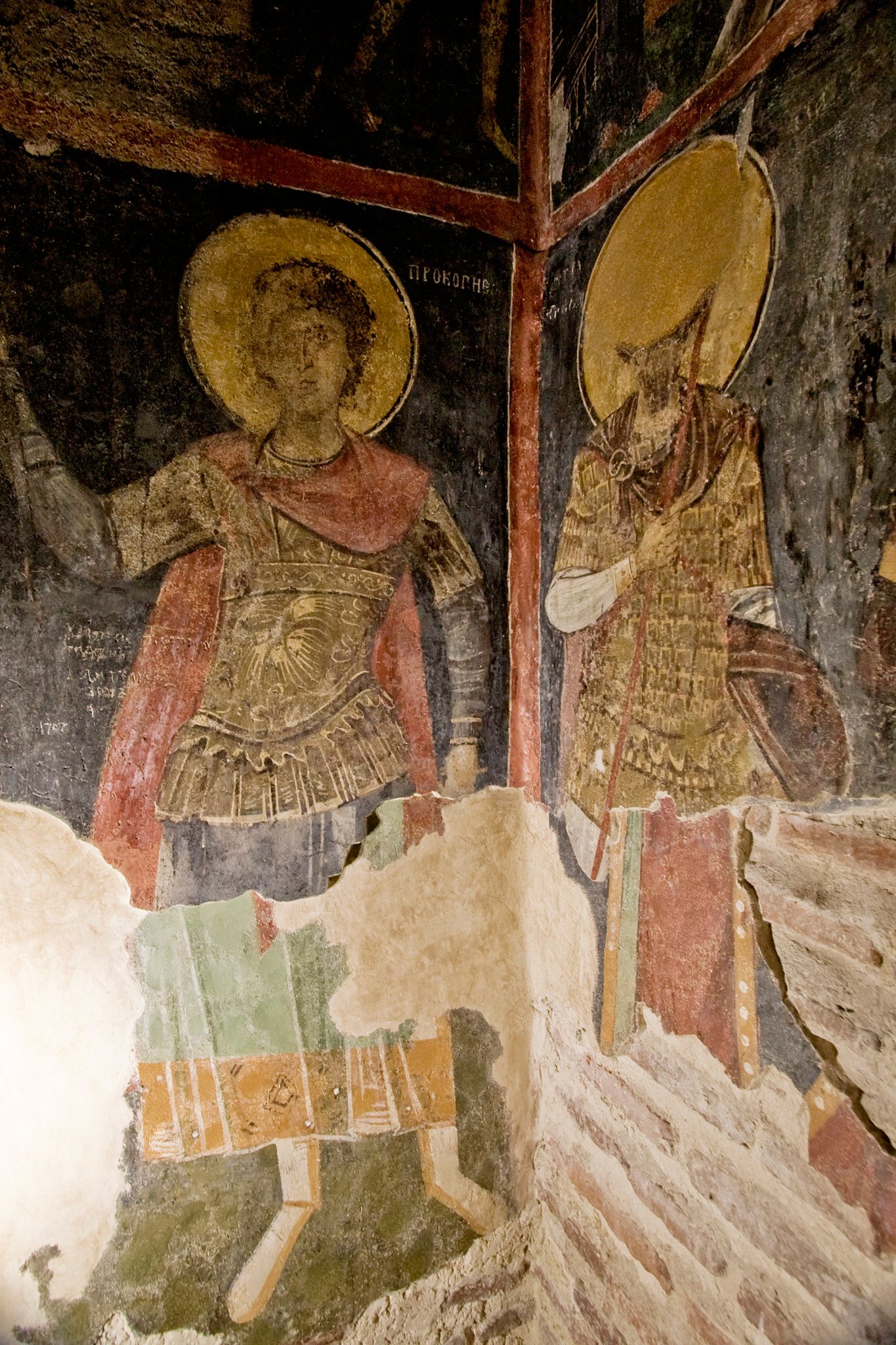 + Many More
There are so many religious sites worth visiting that we really need a whole other post to cover them adequately. These are just a few that really stand out, but if you have time we also highly recommend checking out these Sofia sites:
Dragalevtsi Monastery
Church of St George
Banya Bashi Mosque
National Palace of Culture
St Nedelya Church
Russian Church of Sofia
Church of St Petka of the Saddlers
Regional History of Museum
National Art Gallery
See A Show At The Ballet Or Opera
Seeing a show like this is a classic Eastern European experience you can't miss. It is so popular that it's common to need to book your tickets in advance, so if you're planning your trip to Sofia right now, check the website for shows on the dates you are planning to be here, and book early! Of course shows will vary depending on the date you're here, but you this might be the best chance to see some of the most well loved shows like The Nutcracker or Les Miserables.
See upcoming shows and buy tickets online here
Grab Lunch On Vitosha Boulevard
Sofia's main shopping street is where you'll find all the nicest boutiques setup like Versace, D&G, and lots more. If you're a budget traveler like me, you're probably not coming here to actually shop, but more just for the experience of visiting this famous pedestrian street. The street is also lined with outdoor seating so it's a great place to grab a bite to eat, and I love the views of the Vitosha Mountain in the distance.
Getting here: The street goes from St. Nedelya Square to the Southern Park. The National Palace of Culture is nearby, so if you're including that in your trip this is an easy activity to tack on.
Hike The Vitosha Mountains
These mountains hug Sofia, giving great views of the mountains from the city, and also great views of the city from the mountains. If you're looking for a little city escape and want to be surrounded by pine trees and crisp fresh air, this is the best place to do it.
If you're here during the winter, the mountain is covered in snow and has great skiing and snowboarding from January-March. If you're here during the rest of the year, there are several popular hiking trails.
This post has in-depth tips on making your trip out to the mountains!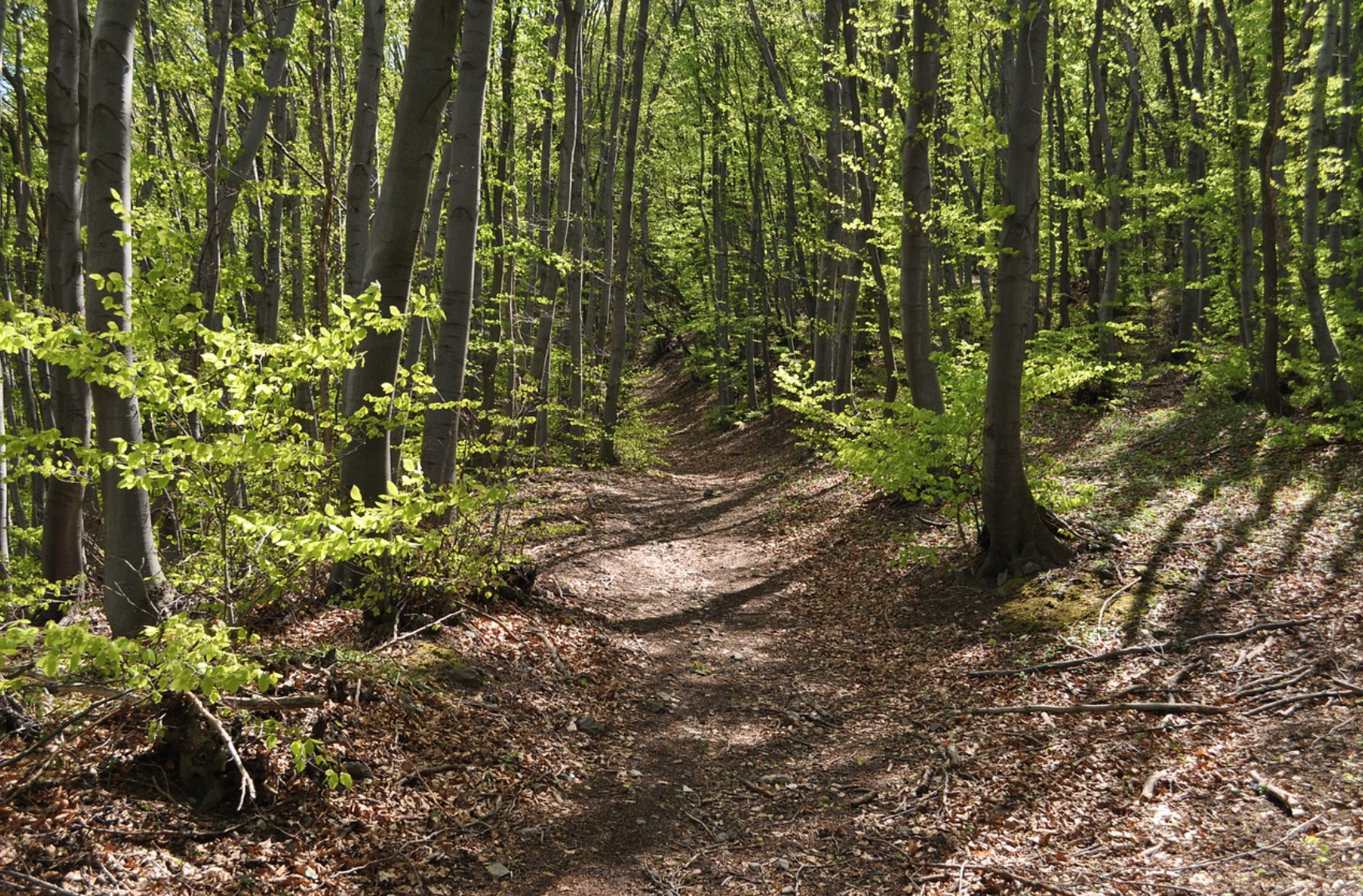 Take A Free Tour
We love free walking tours for our volunteers because we know you're on a budget and trying to see as much as you can in a short amount of time! There are lots of options, everything from walking/biking/food/history/graffiti ... you name it. This blog post has long list of options for free Sofia tours and how to join one. There's a huge street art scene here, plus Sofia has a long, long history so being able to get tour from a local who is passionate about their city and their culture is a major win.

Where To Eat
Balkan Bites
Okay so this is actually a tour, so it's not like you're sitting down for a quick bite. But if you're looking to get some of the best dishes to try, this is going to be a win. They'll take you to a variety of favorite spots around Sofia to try those classic Balkan favorites.
Learn more on their website
Everyday from 2-4pm
Meet at Krystal Garden
Tour is free, but tips for your guides are always appreciated
Talents Restaurant
This one comes with great reviews and offers a "fancier" fresh meal using local, organic ingredients but an an affordable price. Plan to spend around $8 for a 3 course lunch or $10-15 USD for your dinner. Check out their menu here, I think I'd go for the Open Mushroom Ravioli and dark chocolate mousse for dessert, but that's just me.
Address: 9 Petar Beron, str
Website + Hours
Ashurbanipal
In the mood for something more international? Locals say this is the best Middle Eastern that you'll find in Sofia! And there are some rave reviews out there. It's one of those hole-in-the-wall type of spots that you'll only know exists because someone told you about it. The menu tends to change based on the day, but we've heard you should ask for biryani rice and order that if it's available. Otherwise, ask the chef for his recommendations. Except to pay around $10 USD for a meal here.
Address: ulitsa Knyaz Boris I 174, Sofia
Hours: Lunchtime - 10 pm daily
Where To Stay
If you're a budget traveler, you've got lots of options starting as low as around $10 USD per night.
Hostel Mostel has some real good reviews plus a great price, especially since it's in such a central location making it perfect for travelers. Mixed dorm rooms are usually around $13 USD per night.
Moreto & Caffeto is another one that's got a ton of really good reviews, especially about the staff, about a 15 min walk from many of the attractions. You'll find mixed dorm rooms for about $9 USD.
Airbnb is another way to find a great place to stay, but splitting the price with your fellow travelers is the way to really make it affordable. This site has a list of the top 12 Airbnbs in the area, but always double check the reviews before you book.
Traveling Here
Since it's the capital of the country, Sofia is well connected to the rest of Europe and there are multiple routes that run here directly.
Flying
The Sofia Airport (SOF) is really convenient to fly into and my preferred way to come see Sofia. There are flights every day coming from major cities all across Europe.
The most affordable way to get to downtown is via the airport's public bus or the metro. Fastest and easiest in my opinion is the metro, but they'll both get you there.
Taking the metro: Head To Terminal 2 and just follow the big blue markings on the floor showing the way to the airport metro station. From there, jump on the metro Line 1 from the airport and it'll take 18 minutes to get into the city center. Your stop obviously depends on where you're headed, but it's good to know that there are metro stops on Line 2 at the bus and train stations in case you're taking that transportation over to other cities throughout Bulgaria or even on to other countries for your next stop. This website has all the metro details (you'll just need to translate it to English).
By bus: After you grab your bags, head to level 1 and buy a bus ticket at the newspaper kiosks in either terminal (or just ask someone if you're having trouble finding it!). You'll want to jump on either bus #84 or #184 which stop at both terminals and make a stop at the city center which is the Gen. Gurko Str. stop. It'll take about 30-45 minutes to get there. You can see Sofia bus schedules here.
By Bus
If you're coming by bus there are multiple bus stations, but if you're coming from another country, you'll most likely be arriving at the international Central Bus Station, which operates 24/7. OKSupertrans is a taxi company that is approved to pickup passengers in front of the Central Bus Station. It should cost about 5lv and about 20-30 mins to get into the city center.
There are a handful of routes coming to Sofia, but some popular ones are:
Sofia-Thessaloniki, Greece : about 5 hours, about 15 euro
Sofia-Budapest, Hungary : about 11 hours, about 20-30 euro
Sofia-Bucharest, Romania : about 7 hours, about 15 euro
Check out sites like Getbybus, Wanderu, and Flixbus for booking bus routes.
Getting Around Sofia
Metro
There are lots of options for getting to where you need to go in Sofia. There's city buses, taxis, trolleys, etc but I really love the metro when I'm traveling. The metro has two lines (one that goes directly to the airport) and can get you to where you need to go without much fuss of trying to figure out where you are. The price for 1 ticket is 1.60 BGN (about .90 cents USD). They've got vacationers like you in mind though, so if you're here for a short time there are 1 day and 3 day passes available. The 1 day pass is 4 BGN (or $2.25 USD) and will give you unlimited trips on not only the metro, but other public transportation as well. Just purchase your pass with a cashier at the metro station.
TaxiMe
Taxis are always the most expensive option, but if you're only here for a couple of days and need a quick option, look for the classic yellow colored cars. Uber isn't in Bulgaria at the time this post was written, but download the app Taxi Me and it works similarly — you get the price ahead of time so you don't have to worry if you're getting a bad deal or not, plus you can pay in either cash or card. Get it on Google or Apple. We saw a review where someone said they didn't speak Bulgarian and this app got them to where they needed to go, so that sounds like a win.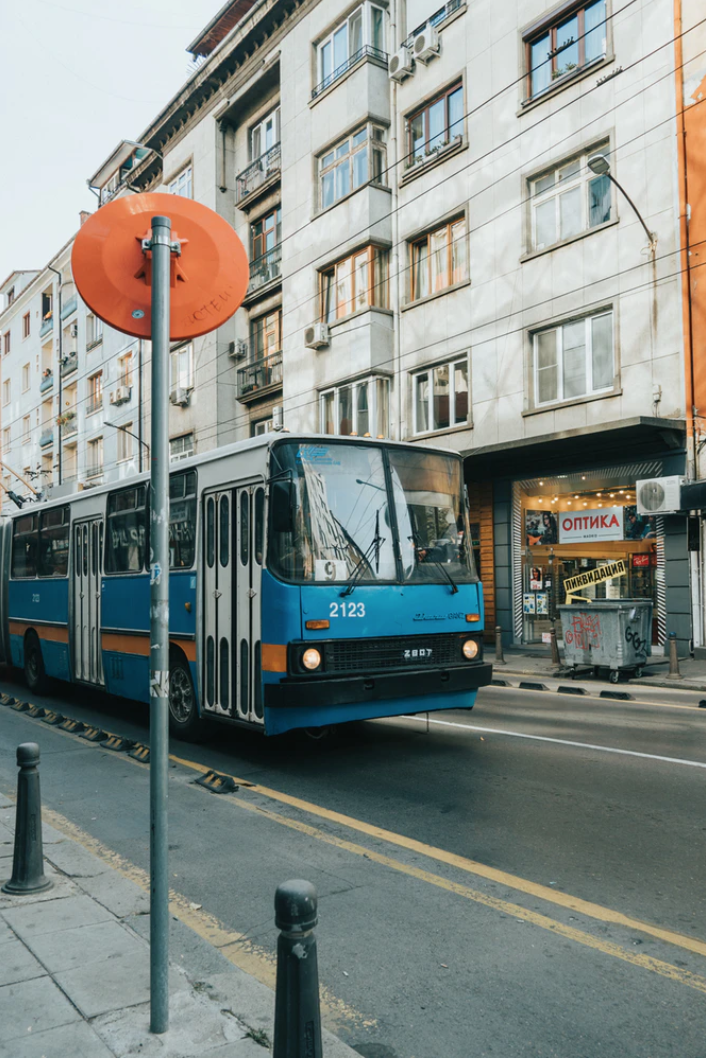 Come experience Eastern Europe for yourself!
International Language Programs is a non-profit based out of Utah, USA that works with schools and orphanages in Europe. We help college-age volunteers to be able to spend their dream semester abroad living in Europe, but at a price they can actually afford. Come teach English to kids part time, and soak up the culture while you live like a local. You'll have time to travel throughout Europe with your fellow group members to places like Bulgaria, Greece, Germany ... there's lots of options but we let you decide so you can tailor the adventure to fit your bucket list.
Learn more about our program and how volunteering with ILP works by clicking that button below.