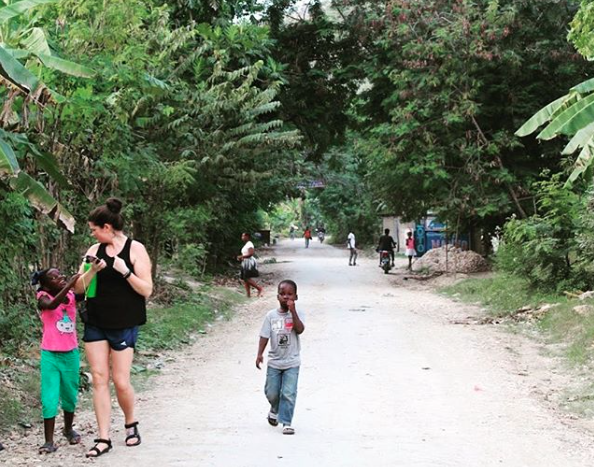 When you're not teaching or playing with your cute kiddos, here's how our ILP volunteers spend their free time.
If you're not too familiar with the Humanitarian program in Haiti we have lots of information (actually a whole guide to answer your questions here) … but in a nutshell, our volunteers have the lucky experience of living in the orphanage with their sweet students.
There aren't huge shopping malls and movie theaters around your cutie neighborhood in Haiti, but that doesn't mean there isn't anything to do! In fact, because there aren't ritzy shopping malls around, you'll really get a glimpse into Haitian life and find even more ways to make a difference. Here's what our ILP Haiti volunteers love doing around their neighborhood:
Go On A Hike

Get Coconuts

Meet Your Neighbors

Cheer At A Soccer Game

Start A Service Project

Check out The Flea Market

Play With Your Kids
Go On A Hike
Your neighborhood is right on the foothills of some green, gorgeous mountains — I'm sure you'll see enough of them during the unreal sunsets you can admire from your balcony at home, but why not see this view up close? No need to look up a trail, just grab your hiking shoes, water and a camera for an impromptu jungle photoshoot with your ILP group.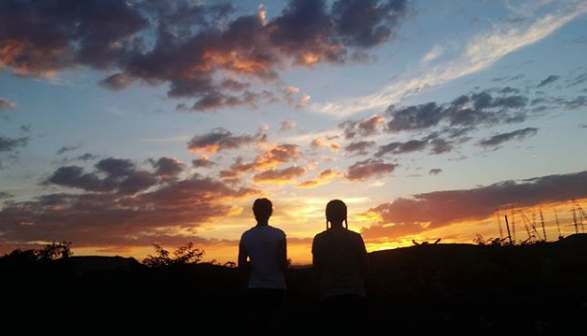 Get Coconuts
Sure, you could buy fresh coconuts on the beach on the weekend, or you can grab a neighbor (or your ILP local coordinator) and chop some coconuts right off the tree for yourself. This is something you'll miss terribly when you get back home to the United States, that I can promise — who else gets to sip fresh coconut juice whenever they want?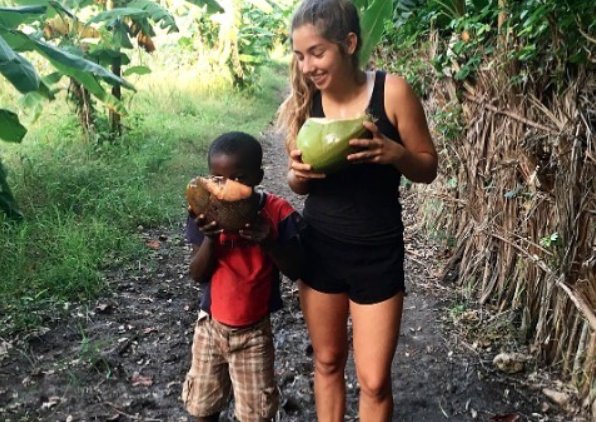 Meet Your Neighbors
You'll be living and teaching in the local orphanage, but some classes will be taught to some of the kids in the neighborhood … which makes for the perfect chance for you to get to know your students better outside of class. Chances are you'll plan a walk to the beach, or another adventure and end up with a parade of kids who want to tag along.
Take a walk on the streets and see if you can spot any of your students. As a tip: bring your Polaroid camera with you! You never know when you could make a difference with a single picture.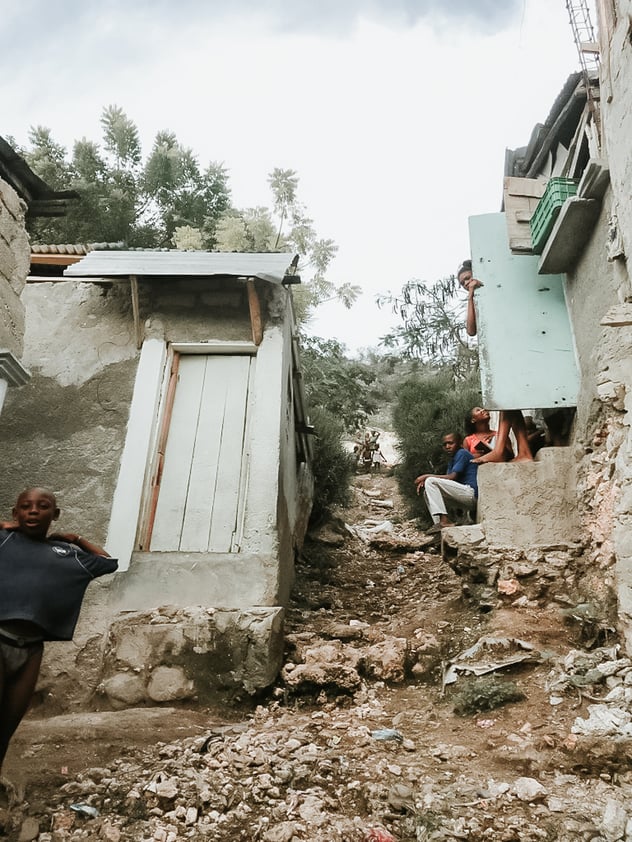 Cheer At A Soccer Game
Every night, the guys in the neighborhood play soccer at a field across from where you'll live, and honestly, it's so fun to go watch and just hang out … or join in if you can keep up (they're pretty serious about their soccer). Make sure to cheer!
Many of the neighborhood kids know that the ILP volunteers are often hanging out there so they like to come be with you -- it's another great way to spend time with your cutie neighbors.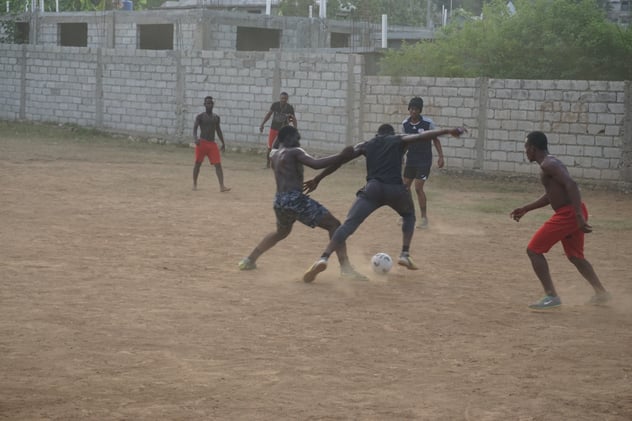 Start A Service Project
The Fall 2017 group wanted to do a bit more to help their neighbors — they raised almost $2,000 from friends and family at home and used that money to buy things like rice, beans, fish, and spaghetti to make food kits for some of their student's families, which is quite the service project in Haiti, due to the poverty and need you'll find in this part of the world.
Some of the money was also used to buy paint and this ILP group spent a few days painting homes and delivering these food kits. Other groups have gone to the store and purchased large trash bags and picked up some rubbish on their walks to the beach. If you look around, you'll find lots of ways to serve and give back, apart from your service in the orphanage and in the classroom.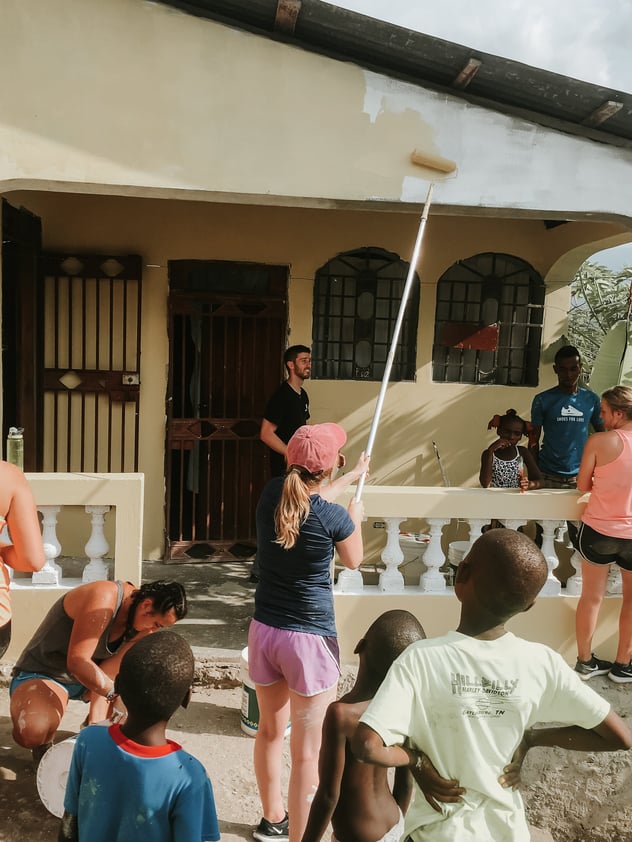 Check Out The Flea Market
Around town, there's an impromptu flea market where you can buy fruits you've never heard of (anyone want a sugar apple?) and pick up a few random knickknacks to bring home for family and friends.
We especially love the chance to chat and connect with the vendors at this flea market. You can practice a bit of French and Creole and connect with the collector or artist who you are buying from.
Play With Your Kids
You'd think spending a few hours teaching your classes would be enough time with your kid in Haiti, but it isn't nearly enough; outside of class, ILP teachers get to hang out with their students, get to know them better, show them the latest Snapchat filters and have some pretty impressive dance parties.
I mean, just take a peek at some of the students in Haiti and you'll understand why you wanna just hangout with these guys in and out of the Haitian orphanage!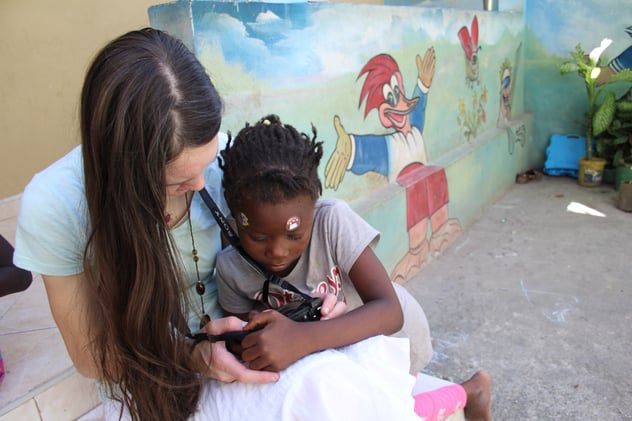 If that wasn't enough to convince you to come to Haiti, come take a peek at what our current volunteers are up to on the ILP Instagram account — and get more pictures of what living and volunteering in Haiti could look like, right here: