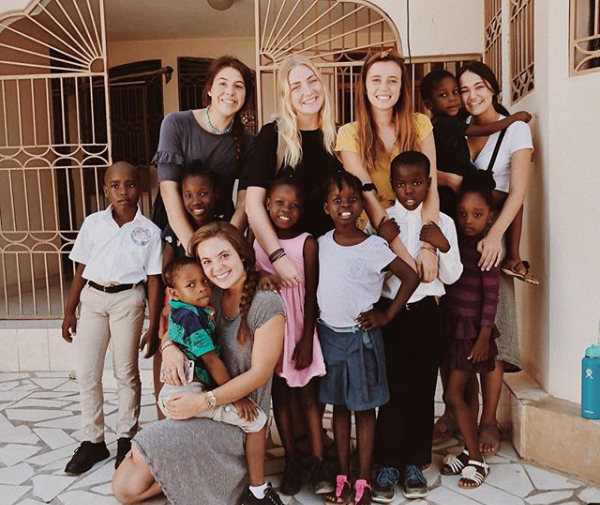 When it comes to cash in Haiti, you'll want to know about Haitian Gourdes and Haitian Dollars … and US dollars.
---
Love the idea of giving back and traveling?
See what volunteering in Haiti is like with ILP.
---

Depending on where you travel, you might want to use your credit or debit card for most things, or it might be better to use cash. When it comes paying for things in Haiti, cash is king — you won't really find places that will take a card when you're traveling around this country.
However, unlike just using one form of currency, the issue of cash is a bit more complicated than that. Haiti actually has a couple of accepted currencies, which means you can use Haitian Gourdes or US cash in a few spots … and you'll also need to know about Haitian dollars.
Here's a bit of a breakdown of those three:
US Dollars (USD)
Something you're probably familiar with, right? You'll run into a lot of businesses who will take US cash, so it's a good idea to bring some small bills that you can use to pay for a meal, a souvenir, something to eat, or your entrance into some of the beaches. Day to day, you'll typically use US cash to pay for the beach that's really close to you (Amani Beach — there's a $2 entrance fee) and at the bigger market in town (just outside of your Haitian neighborhood), though they also accept gourdes.

Especially if you want to vacation in the Dominican Republic, volunteers suggest bringing $300-$500 dollars in US cash in small bills like $1, $5, $10 and a few $20.

Volunteers do use some US cash in Haiti, but they typically use most of their US cash when they vacation in the Dominican Republic. Remember, ILP volunteers get weekends off and vacation time, and lots of our volunteers in Haiti spend those free days at the beaches and jungles in the DR. Nearly everyone in the DR takes US cash, and that way you avoid some ATM fees on vacation.
Haitian Gourdes (HGT)
This is the official currency of Haiti — when you pull money out of an ATM in Haiti, this is what will come out. Most people in Haiti will accept US cash, but they typically want gourdes. The conversion fluctuates, but $1 is usually around 70 Haitian Gourdes. You can check the current exchange rate here.
While most places will accept US cash, you'll typically get a better price if you pay in gourdes (a few of the notes and a coin are pictured below — love all the colors!)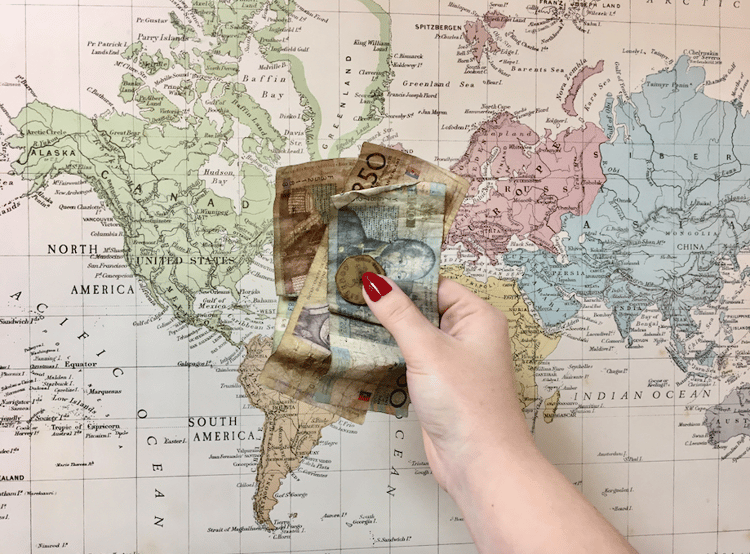 Haitian Dollars
Now, this bit is a tad confusing: Haitian dollars are just a concept, it's not actually a physical form of paper money or metal coins. Haitian dollars are only used to price things out, so you'll hear prices quoted and printed on things in Haitian dollars when you're out shopping. For example, when you ride a tap tap, you'll be charged 2 Haitian dollars - which is about 10 Haitian gourdes.
You can times the Haitian dollar price by 5 to know how much to pay in gourdes (1 Haitian dollar = 5 Haitian gourds).
It can be a bit tricky to tell if something is priced in Haitian gourdes or Haitian dollars, but if it's a really small amount (like 1, 2, 3, 4, etc) you can pretty much count on it being in Haitian dollars. If that's the case, you can expect the store clerk to pull out a calculator and times the price by 5 to give you the price in Haitian gourdes.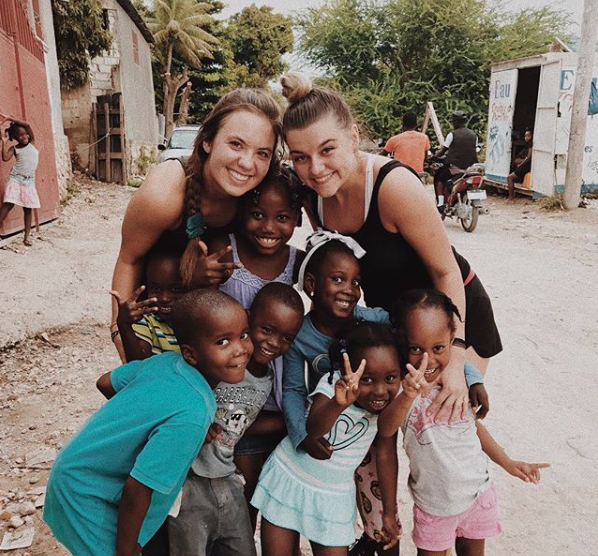 Ready to experience life in the Caribbean?
Spend a semester teaching English in an orphanage, and have your weekends off and vacation days to experience this tropical islands and nearby adventures. Find out which semester works best for you, and get a glimpse at what your life could look like, here: