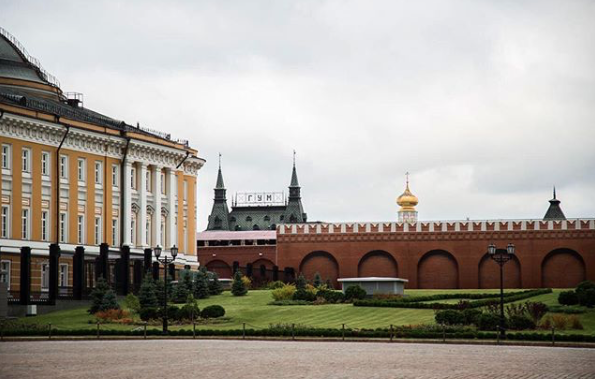 Even if you're just in Moscow for a single day, a visit to the Kremlin should be on your list.

Historic, iconic, and full of some of the best things to see in Moscow, the Kremlin is something you'll get pretty familiar with if you spend any time in the center of Moscow … which is easy to do if you're living in Russia for a semester!


---
Want to know everything to see, do, and eat in Moscow?
Get our go to guide for Moscow, Russia
---

Luckily, the Kremlin is an easy stop for any tourist: you can't really go to Moscow and skip out on seeing Red Square, which is where you'll get your first glimpse of the Kremlin.
What is the Kremlin?

And Where Is It?

What's Inside?

Info About The Ticket Office

Our Favorite Things To See Inside

+ A Map
What is the Kremlin?

And Where Is It?
The word "Kremlin" actually means "fortress inside a city" … you'll find kremlins all over the country, but when people say "the Kremlin", they most likely mean the one in Moscow. It's sometimes used to refer to Russia's government (kind of like how in the US we'll mention the White House to refer to the President and their executive office).
Essentially, it's a massive and ancient wall that encircles Moscow's seat of power, along with several gorgeous buildings, churches and museums. Adorned with 17 titled towers, the Kremlin borders a section of Red Square and sort of barricades a few of the capital's most important buildings, structures, and historical sites. In fact, the President of Russia has his official residence inside the Kremlin. This place is huge, if you didn't quite figure that out yet, and has been around for ages. The walls and towers have been around since the 1400's, but other parts of the kremlin are much, much older.
Getting To The Kremlin
The Kremlin is easy to find, mostly because the huge walls encircle a gigantic area of the city. You'll actually be able to see the red stone walls of the Kremlin from Red Square, so you can walk from there, or you can get off at the Bibliteka mien Lenina metro station on the Red Line. Use Exit 5.
It'll drop you right outside the Kutafiya and Troitskya Towers, which are by the main ticket offices.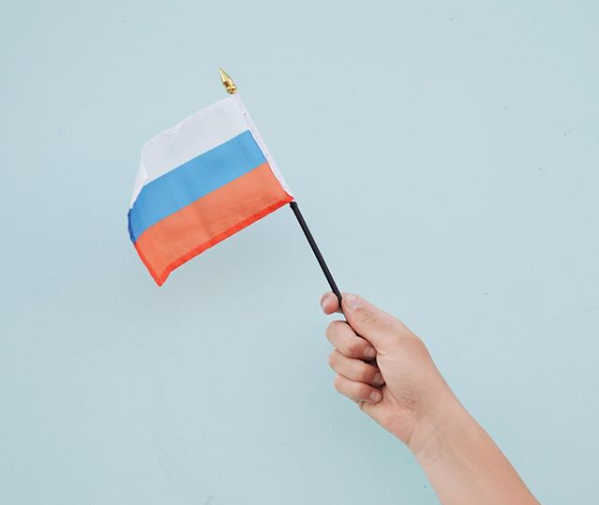 What's Inside?
Very good question. There is a lot to see in the Kremlin, whether you're into cathedrals, historical artifacts, some of the country's most fabulous museums, not to mention a glimpse of the country's administrative buildings (officially closed to the public, but cool to look at).
Here's a bit of a breakdown (thanks to Russia Beyond for the info):
Historic buildings, churches/cathedrals + museums (enter with a ticket)

The Grand Kremlin Palace (Inside only with an invite from the President, or by requesting a private group tour)

The State Kremlin Palace (Get in with a ticket. This is the main center from the Kremlin Ballet!)

The President's Residence and Administrative Buildings (Not accessible to the public)
Buying Tickets
Find the Ticket Office in the Alexander Garden.
It's next to the Kremlin Main Entrance (which is the Kutafya Tower). It's the only white tower of the Kremlin that is connected to a bridge. You'll also find the Kremlin tour office and a souvenir store here. In each section below, we have specific ticket information for each attraction … but if you're not sure, just head to the main ticket office.
Some tickets you can purchase are packages, so a pass to the Armory Museum might also include a ticket to get into the cathedral section. We have some pointers about that if you keep reading, but basically, some museums have you enter at a certain time, so it might be smart to purchase things separately if you don't know how long lines will take or how long you'll want to stare at intricate Faberge eggs.
Everyone needs a 500 Ruble ticket to get into the Kremlin's grounds and the Cathedral Square
Get a separate 1,000 Ruble ticket to get inside the Armory Museum
Get a separate 500 ticket to get into the Diamond Fund

You can get separate tickets for the Grand Kremlin Palace, but that requires an invite from the president or a group invitation. It's expensive.

You can also get tickets to the State Kremlin Palace: Most volunteers visit this when they see the ballet.
There is usually a line to get inside the Kremlin (thanks to a security checkpoint) so keep that in mind for your visit, no matter what you're getting tickets for. You may need to wait in line for a bit, especially if there are large tour groups ahead of you.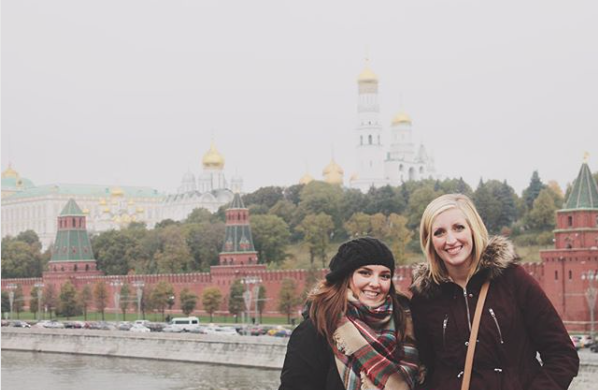 Our Favorite Things To See Inside

Museums
The Armory Museum
See lavish coronation dresses, iconic Faberge Eggs, gifts from ambassadors all over the world, not to mention stately weapons used for display and protection. You'll also see gold tea sets, bible coverings dripping in pearls and items like the ivory carved thrown of Ivan the Terrible or the wedding dress Catherine the Great wore on her wedding day. (Wow).

The items in this museum are known around the world, and you'd be missing out if you didn't see them yourself while in Moscow! I can say it's honestly the best museum in all of Moscow, which is saying a lot.
There are limited number of visitors per day, so the ticketing is restricted. Some tickets you can purchase are packages, meaning a pass to the Armory Museum may be included with your Palace tickets, but since guards regulate the capacity of the museum, it's not guaranteed.
We think it's best to purchase a separate Armory ticket for a specific time slot (or session - these are at 10:00, 12:00, 2:30 and 4:30), then get your general, separate ticket for the other attractions, like the cathedrals.
Get the 10:00 ticket to help you avoid the lines, and you'll want to make sure you're there at least 15 before to buy your ticket (more, if it's the busy season).
Ticket Info
Tickets can be booked in advance, but no more than 17 days in advance (During May - September, you might not be able to book within 3 days of your visit). You'll need to book a ticket for a specific time slot. Again, we suggest the earliest time slot at 10:00 AM.
If you don't book tickets online, you can buy them in person at the Kremlin Ticket Office.
Tickets are 1,000 Rubles — This is a totally separate ticket than the one that will get you inside the Museum Square which is where the Cathedrals are.
Ticket Office Hours:
9:00 AM to 4:00 PM (15 May - 30 September)
9:30 AM to 4:30 PM (15 October to May 14 — closed Thursdays)
You can rent an audio guide for free, but will need to put down a 1,500 ruble deposit that you'll get back when you return the audio guide. You can also leave an ID (like your ISIC card) if you'd rather.
Get more detailed information about Armory Tickets here.
Get a free iOS app to help you get around this museum here, but honestly the audio guide was a great thing to have.
The Diamond Fund
If you're into insanely detailed and lavish artifacts, you would probably also love the Diamond Fund: it's a separate exhibition that houses a few actual gems, like a 190 carat stone, coronation crowns completely encrusted with diamonds and other decorative jewels reserved for the royalist (and richest) members of society.
For tickets, buy them inside the Armory Museum. If you are already in the Armory museum, that works great for you. If not, you will be able to enter the Borovitskaya Tower (one of the two Kremlin entrances) without a ticket to get to where you buy the Diamond Fund tickets.
This blog post has a very detailed walkthrough about how to get tickets and such to this exhibition. Note: Russian citizens HAVE to have a guided tour to this exhibition, but non-locals don't need one. Interesting, huh?
Tickets are 500 Rubles, cash only.
Hours: 10:00 AM to 6:00 PM (closed between 1:00 - 2:00 PM). Closed for 2-3 weeks in January, so double check before visiting in January.
Cathedrals
We also can't get enough of the cathedrals inside the Kremlin. Remember, you'll need a buy a 500 Ruble entrance ticket to even enter the Kremlin and that base ticket includes tickets to the grounds and cathedrals explained below. Here are the five cathedrals you can visit inside the Kremlin.
Dormition Cathedral - Also known as Assumption Cathedral

Archangel Michael Cathedral
Annunciation Cathedral
Church of the Deposition of the Robe of the Holy Virgin
Church of Twelve Apostles (part of the Patriarch Palace)
The Dormition Cathedral (Also Known as the Assumption Cathedral)
All five cathedrals inside the Kremlin are massively impressive, but we're big fans of the Dormition cathedral; it has quite the history. Every emperor's coronation was completed here (including the last, Nicolas the II in 1896) — plus, the cathedral's foundation was laid by Ivan the Terrible in 1326. Pretty impressive, right?
All history aside through, the building itself is a stunner, covered in detailed frescos and mosaics from floor to ceiling once you get inside. Take your time admiring!
There are three entrances to the Dormition cathedral, but two are often closed. Look to the entrance at the west; that's the one that is typically open.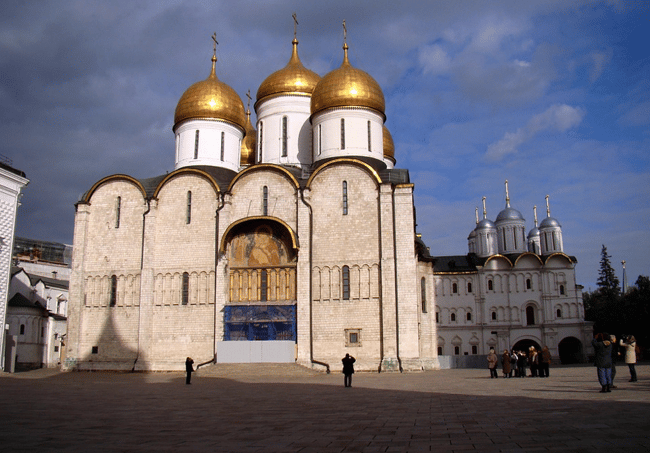 Cathedral of the Archangel
This stunning cathedral used to be where Russia's greatest Tsars were buried, until that honor was relocated to a place in St. Petersburg. Though distinctly Russian in a few ways (We love the onion-domes here!) you'll find some Italian flourishes, thanks to the Italian architect.
For a few decades, this building was thought to be rather exotic looking. However, some restoration projects have smoothed over some of those more Western flourishes, but you can still admire this gorgeous cathedral today.
Annunciation Cathedral
Like a postcard, this Russian Orthodox Cathedral is one we can't get enough of! The church was initially built in the 1400's with just three domes, but after some fire damage and some restorations, we see that a few more than three domes topping this cathedral. If you look closely, you might notice that this is a more traditionally Russian style, built by Russians, rather than Italian architects.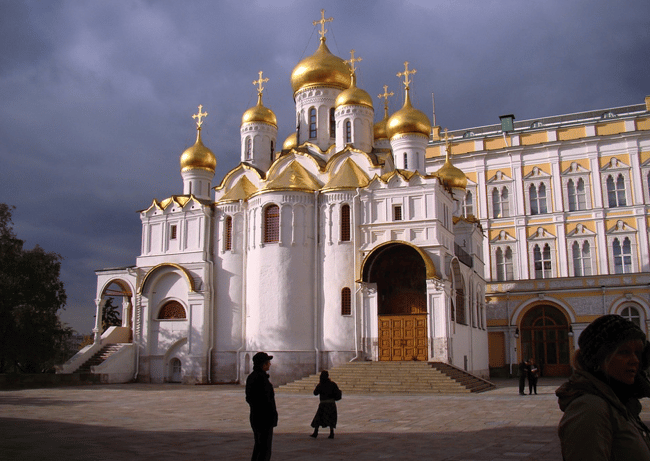 Church Of The Deposition of the Robe of Holy Virgin
Built by the same architects who built the Annunciation Cathedral, this single-domed church is hiding colorful frescoes inside, that are hundreds of years old, along with some impressive wooden sculptures. If you know your history, you'll remember that this church fell victim to a damaging fire … the same one that cracked the enormous Tsar Bell you can also see nearby.
Church of Twelve Apostles (part of the Patriarch Palace)
Sick of gorgeous churches yet? Get ready to see more than you thought you could fall in love with in Moscow. Another Kremlin marvel, this church was actually mostly used as a residence.
The patriarch lived on the second floor, and the ground floor was used for household services. Tons of ceremonies, receptions and foreign ambassador parties and feasts were thrown here — it was quite the place. You can go inside and take a peek at some rich furniture, jewelry, and other national treasures.
Ticket Info For These Cathedrals
Tickets inside the Museum Square: 500 Rubles. This gets you into the Kremlin itself, to all of the grounds accessible to the public, and to each of these cathedrals in here.
Guided tours available in several languages for 800 Rubles.
Hours: 9:00 AM to 6:00 PM, 15 May to 30 September. 10:00 AM to 5:00 PM 1 October to 14 May.
Get more ticket information here (like admission hours and what your ticket includes)


+ Other Things To See
The Tsar's Bell And Cannon
Outside of the Ivan The Great Bell Tower, which is to the east of the Dormition cathedral, you can also spot the Tsar's Cannon (the largest cannon in the world) and the Tsar Bell (which was cast in 1735, weighs about 202 tons, and is the considered to be the largest in the world).
You'll notice a huge crack (and a triangular piece broken off from the main bell), caused by a huge fire that hit the Kremlin in 1737.
The Kremlin's Towers
There are 20 to admire, but we think you should know about a couple particularly pretty ones! Spasskaya Tower borders Red Square and was thought to have some pretty impressive powers (like protecting the Kremlin from invasion). Pictured below, you can see how ornate this tower is.
Troitskaya Tower is probably the second most important tower, where you would enter if you wanted to visited the Tsaritsa and the princess, along with a few other important figures … it's also the tallest of the towers.
Read about the rest of the Kremlin towers here.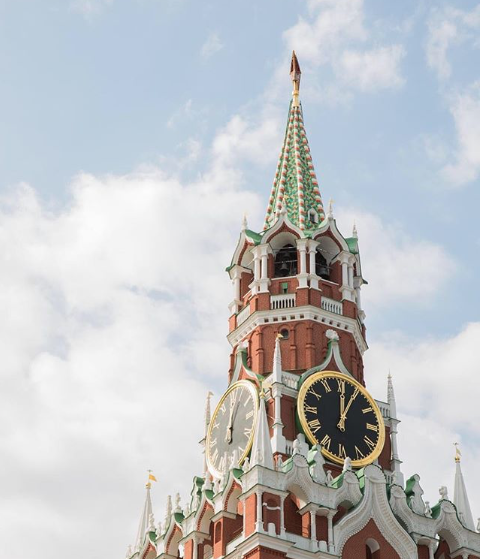 Seeing A Ballet In The Kremlin
When in Russia, you should make time in your visit to see a ballet. One iconic spot to see a classic? Inside of the Kremlin, in the State Kremlin Palace. The Bolshoi Theater is also popular …. you should probably just plan on seeing more than one ballet while in Russia to experience both venues.
Check the schedule here and plan on booking tickets in advance. They tend to sell out very quickly, especially popular ballets like The Nutcracker, Swan Lake, and Giselle. You can also buy tickets on this link: There are some very affordable options and some seats where you can splurge.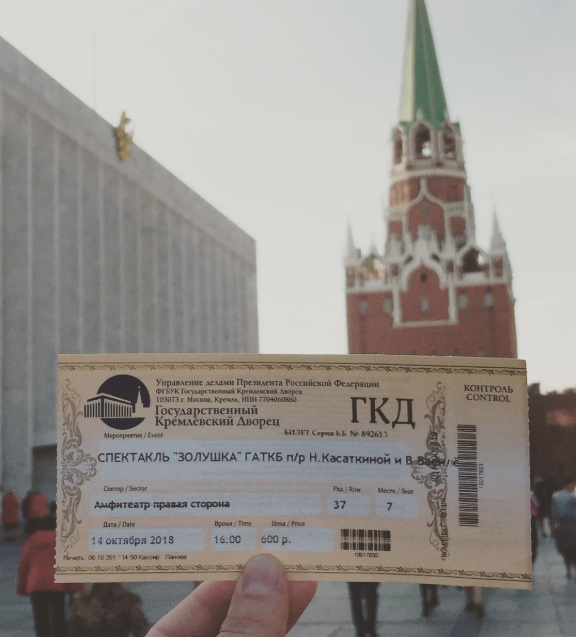 Can I Get A Map?
This official Kremlin website has you covered: Here is a screenshot the map but the one on the link is interactive, letting you hover over the buildings to see where/what they are, plus it gives you a really good layout and what there is to see here. Just click on the buildings and switch the language over from Russian to English and read all about them. It's very, very handy for planning your visit.
We've labeled a couple of things on our screenshot. That "star" is where the ticket offices are. See how close it is the metro?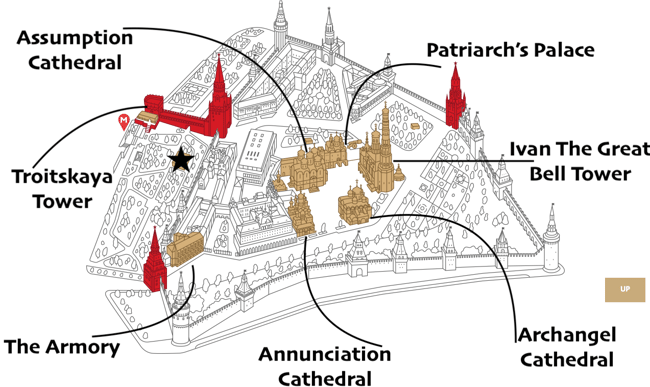 ---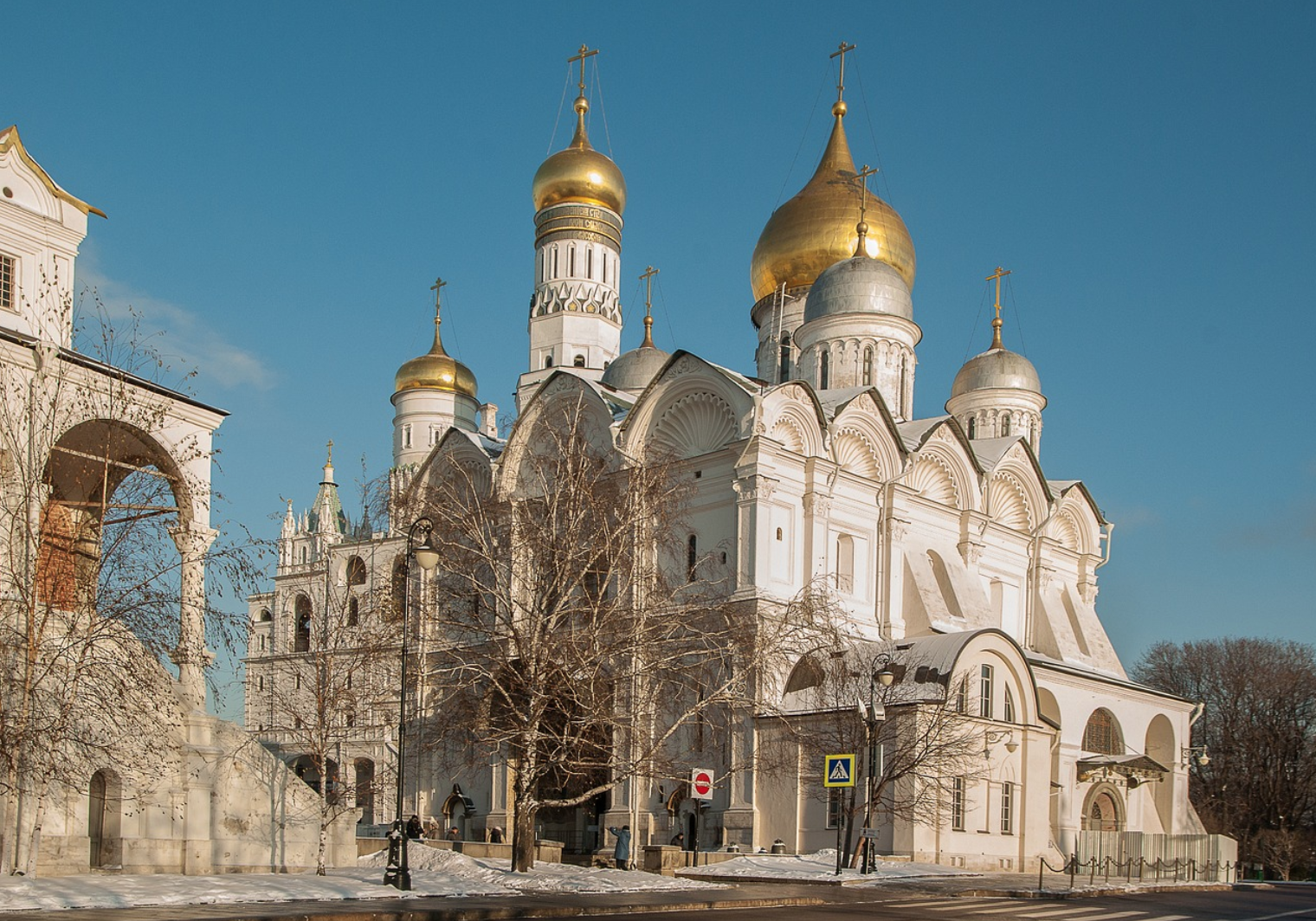 Ready for more Russia?

How could you not be? Come see what Russia is really like by living there. Call Moscow (or another Russian city!) your home, spend your weekends peeking into cathedrals and part of your week day teaching English to a cute class. That's exactly what's waiting for you!