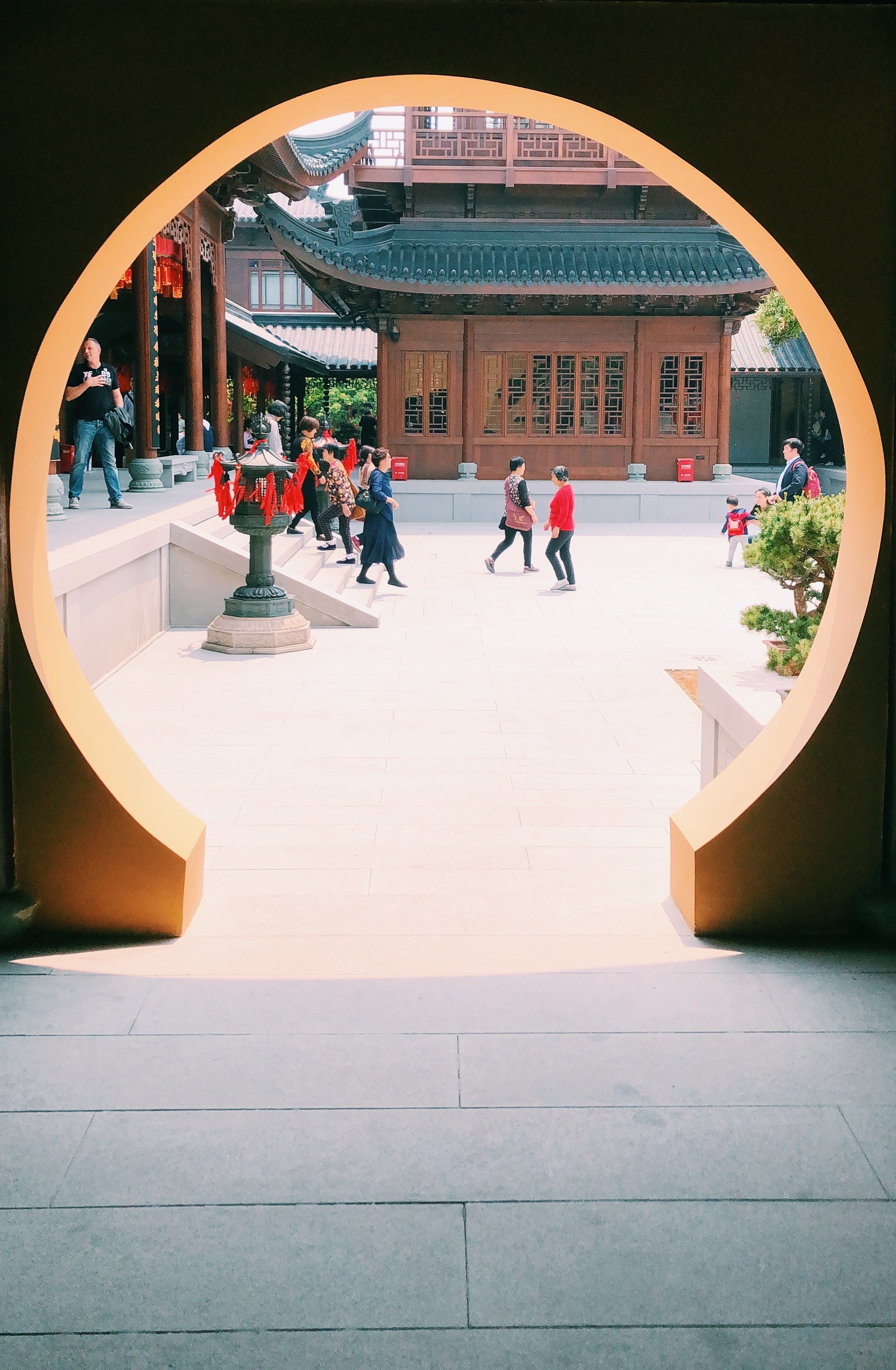 Headed to Shanghai? We've got all the info you need.
---
*Quick ILP Update — we have closed our semester abroad program in China and are not updating info found in this post. We're keeping this post live as it may be a helpful resource for you, but know that information was last up to date at the time this post was published.
---

It's hard to pick favorites when it comes to our top spots in China, but we love Shanghai for a whole list of reasons; if you're traveling here for a quick weekend trip (or have a stop over in this city) this is your essential guide, crammed full of insider tips to help you plan your itinerary.

How To Plan Your Shanghai Trip

Other than the fact that it's a world famous major city ... it may be our favorite jumping off point: head here first to get to all the places on your China bucket list.

There's s

o much to see and do both in and around the city: you can stay busy here whether it's a long layover or a 5 day trip.





We recommend spending at least 1-2 days in Shanghai, or 3-5ish + days if you're planning on spending a day or two outside of Shanghai in a nearby city.

Before you dive in, decide on what type of trip you want when you start planning your Shanghai itinerary. If you want museums, and a slower paced trip, plan on more time here. If you want to see Disneyland and the city, be in Shanghai for at least two days. If you want to see the city, a few hidden gems, then take a day trip, you are going to want 3 days.

We suggest breaking up your time into a couple of different sections, (like the ones below).
Things To See In The City
Spend 1-2 days on this, depending on how many you want to see.
Shanghai is crowded; full of people, restaurants, sites to see, museums to visit and temples to photograph. We've pulled out our go-to spots to keep you busy for a 1-2 day visit, but this really just skims the surface — There really is something for everyone in this city.
See The Bund
Nicknamed the Bund, this iconic city skyline is something everyone sees on their visit here. It's pretty in the day time, but the whole thing lights up at night, creating a vibrantly colorful backdrop for pictures so we recommend coming back more than once.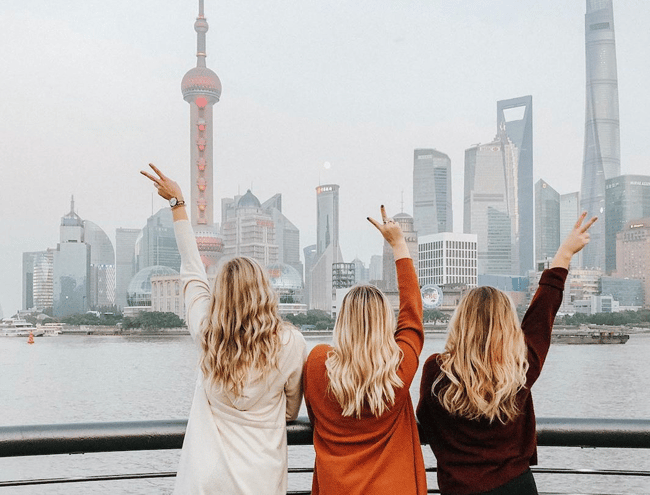 Visit Some Temples
Buddhism is the prominent religion in all of China and we highly suggest blocking out some time to view a few temples to get a taste of that particular aspect of Chinese culture.
There are multiples ones to visit, but some of the most popular in Shanghai include the Jade Buddha Temple, the Jing'an Temple and the Longhua temple. Read more about these three temples and get directions and info about costs here.
Interested in seeing a Confucius temple? There are several to choose from, but one to see is the Wen Miao temple, originally built in the late 1200's! It was originally dedicated for education, meant to serve as a place to cultivate Confucian scholars. Even before Shanghai was established as a town there was a statue of the Great Teacher here and was a renowned place to study Confucian texts. The temple has been the highest institution of learning for centuries.
There are several courtyards and buildings for you to come wander. There's also a book market. Everything is in Mandarin of course, but even if you don't speak Mandarin it's a pretty unique little spot, especially for photographers.
Shop At The Knock-Off Markets
Ride the metro and get off at the Science and Technology Stop; you'll quickly run into an underground mall filled with everything you could possibly want to buy and bring home. We have a whole list of things you can buy for cheap at this market, but to give you an idea, you'll find we're talking name brand shoes, sun glasses, purses and backpacks as well as unique finds like tea sets and paintings ... and loads more.
Lunch In The French Concession
Pockets of Shanghai have a distinctly French feel; picture cafes serving coffee and pastry, next to tall shady trees and buildings that look like they were copy and pasted right from Paris. It's a lovely break from the dense urban city center of Shanghai.
This blogger has a really detailed self-guided walking tour of this area (and nearby Tianzifang) which is worth downloading if you're in the neighborhood.
Visit The Tianzifang Alleys
One of my favorite places in Shanghai, this are is a dizzying network of maze-like alleyways lined with local artists advertising printed tee shirts, incredibly intricate paintings, quirky and artsy souvenirs, plus food vendors selling things like Boba tea in a rainbow of flavors, steamed buns shaped like cute animals, and yogurt served in little glass pots.
Hang Out At The Friends Cafe
Any Friends fans out there? Plan a day to grab lunch or dinner at the Friends Cafe. It's made up to look just like Central Perk, complete with look-a-like couches, Joey's stuffed penguin, and a menu inspired by your favorite characters.
We love this place so much we wrote a whole blog post about how to get there and what menu items were our favorite; it's a bit hidden away, in one of the quieter neighborhoods of Shanghai, so you'll want to refer to our directions to make sure you find the place.
The Matchmaking Market At People's Park
Every Saturday and Sunday, hundreds of Chinese hopeful parents and grandparents bring sheets of paper describing their children with phrases like age, height, salary, education level, housing, etc. Sheets are hung on the wall and contact information is exchanged. These parents and caretakers are searching for a suitable spouse for their child. Welcome to the matchmaking market of Shanghai. It's an intriguing, long-standing tradition surrounded by some controversy in this modern era.
It's actually a pretty longstanding tradition that is most popular with an older generation. Who knows if the next generation will carry it on, so it's a pretty unique experience to go see it today.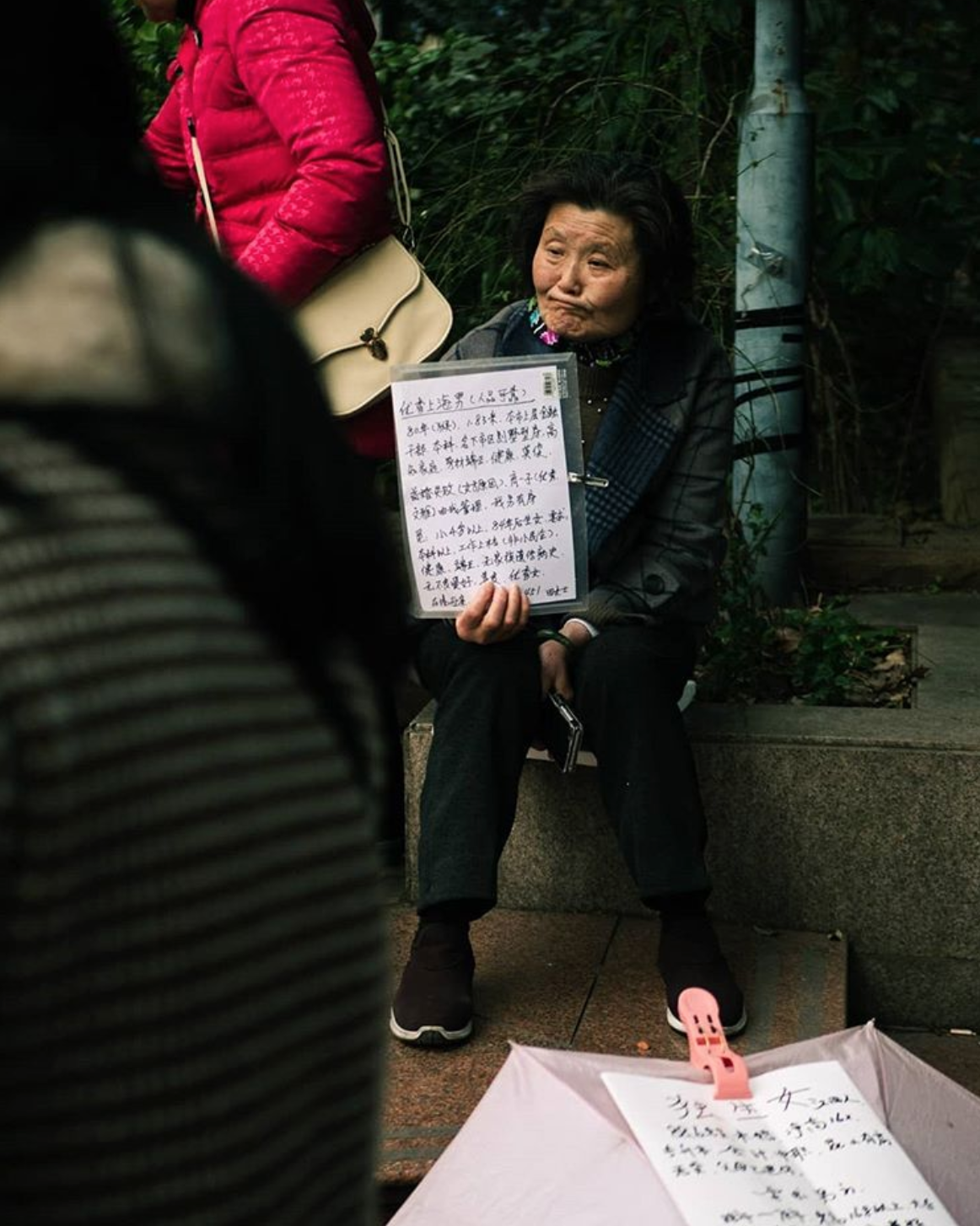 See Some Gardens
China is known for intricate gardens, peppered with pagodas and koi fish ponds; the ones in Shanghai tend to be pretty crowded (the most famous is probably Yu Gardens which is crazy pretty but is usually filled with crowds). If you can, I'd suggest seeing gardens in the nearby city of Suzhou — more on that below— but if not, it's worth checking out a few in Shanghai.
Peek below to get info on how to get around to all of these places.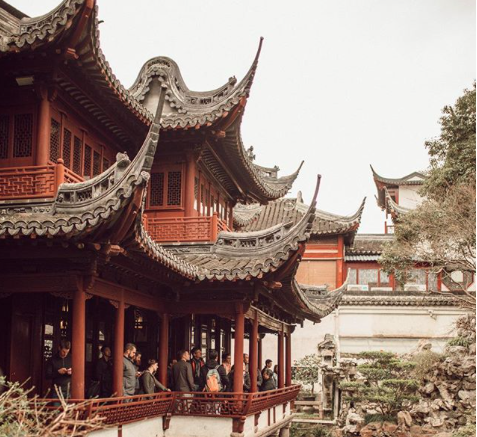 Full Day Activities In Shanghai
Spend all day with these adventures
While you don't have to spend a whole day at these places, we think it's worth it. There is definitely enough to keep you busy from start to close, plus they are a bit outside of the city center (where most of the things above are located) so you'll also need to factor in some travel time to get there. Better not rush these activities and plan a full day to see each of them:
Feed giraffes at the Shanghai Wild Animal Park
Want to hang out with lemurs and spend time feeding giraffes? Visit the Shanghai Wild Animal Park. Shanghai does have a zoo, but it's really nothing compared to everything you can see and do at this animal park.


Visit Shanghai Disneyland
Shanghai might be stuffed with museums, history, sites to see and adventures, but maybe you're just here to come to the happiest place on earth. Shanghai Disney certainly is extremely popular with all of China, and our ILP China volunteers.
As a head's up, this is a different park than the one you might be familiar with in California or Florida; fast passes work differently, ticket prices are cheaper (but there's a catch), and some foods are way better than others. We wrote a Shanghai Disneyland guide which outlines all of these insider tips like the fact that you can't sneak in any of your own snacks and what app makes your trip a total breeze.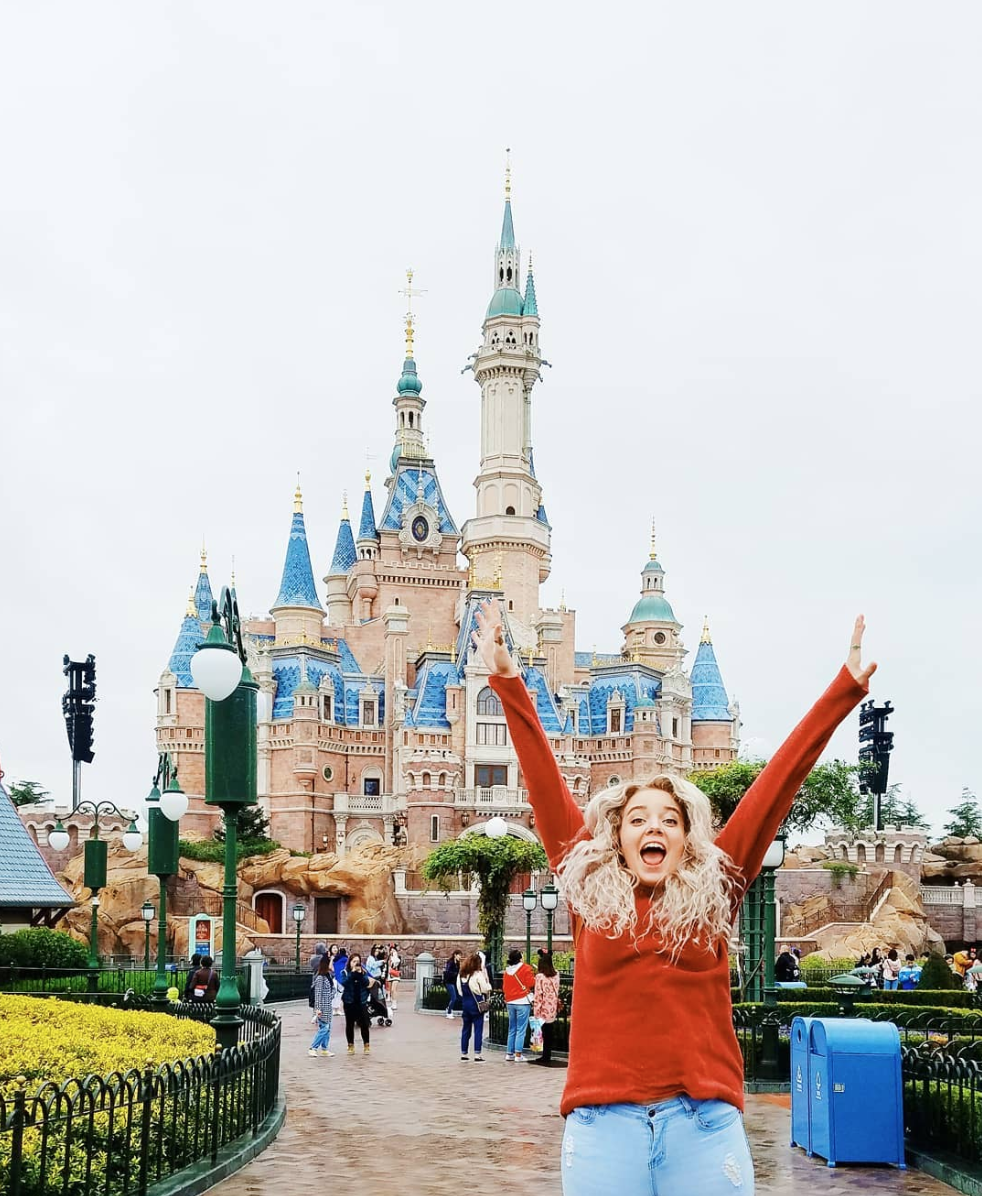 Day Trips Outside Of Shanghai (Or 2-Day Trips)
Most of these are close enough to do in a day, or you can spend a couple of days with these excursions.
Since Shanghai is an epicenter for transportation all over China, it makes sense to tie in a little side trip to your Shanghai vacation if you have the time. We have a few suggestions of cities you should see when you're in the neighborhood; each one is only a couple of hours away via train (no more than four), and will only cost you a few dollars to get there.
This Ivy Covered Fishing Village
Houtouwan is a remote fishing village found off the coast of Shanghai; The small village has been completely overgrown with vibrant green ivy, creating a eerily beautiful backdrop that's way off the beaten pack. It's not a place most tourists visit but the view are unreal. Like we said, it's a bit tricky to navigate unless you have insider tips on how to get there, costs, and stunning pictures on this blog post.
Suzhou, The Venice Of China
We. Love. Suzhou. How can you not love a city carved out by canals? Suzhou is that image of "old China" that you're looking for — waterways cut through small, white-washed villages with black tile roofs. It's just a short train ride away from Shanghai and you can see the sites of Suzhou in just a day, making it a perfect day trip … plus you can get train tickets here for around $5. Unreal.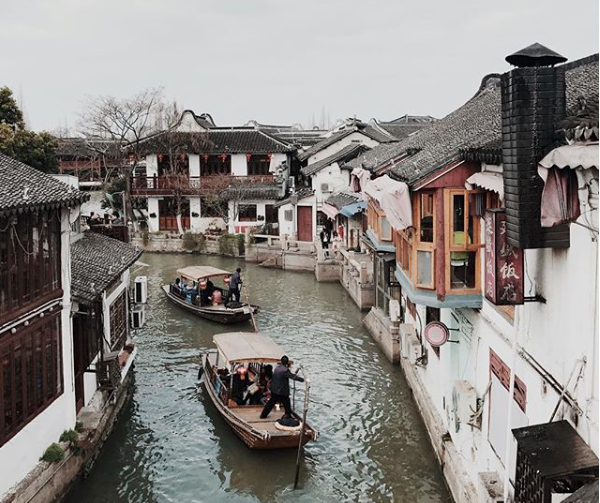 Hangzhou's Lake Towns
Get out of the city of Shanghai and find some tranquility in nearby Hangzhou. The outskirts of this smaller city is flanked with a beautiful lake where you can rent bikes to ride around (ducking under weeping willows) or take a dragon boat ride to the little islands that dot the lake.
Hot Springs in Nanjing
If you're looking for a really fun and relaxing experience, we highly recommend taking the 1.5 hour bullet train out to these hot springs for the day.
Wuxi's Bronze Buddha
Wuxi was one of the best weekend trips I took when I was volunteering in China for a semester. We spent one day in Wuxi, admiring the massive bronze buddha and the cultural park around the statue, then our second day adventuring in the bamboo forests of Yixing (read more about that below). You can easily visit Wuxi in one day; but I'd plan two days if you'd like to see Wuxi and Yixing.
Bamboo Forests In Yixing
China isn't China without bamboo, and I got my fix in Yixing. Just a short bus ride away from Wuxi is this little city of Yixing which sports one of the most mesmerizing sites I've seen; an ocean of tall, waving bamboo. I suggest blocking out a good portion of your day to just wander between these giants then taking a gondola ride above the misty, swaying ocean.

Hike The Yellow Mountains + See The Hui Villages
Turns out China has some of the most spectacular mountains I've seen and if you're visiting China, I can't recommend enough you going out to see a couple of them. One fav spot that is close to Shanghai is in Huangshan. It's a four hour train ride from the city, but well worth it.
Also called the Yellow Mountains, this hike is best done in 2-3 days, depending on if you'd like to stay on the mountain and wake up for the sunset or not. The sites here are spectacular (so I'd recommend not rushing it and really soaking in all the view; these rambling hills create a picture reminiscent of those pretty Chinese ink paintings.
Hiking is going to be pretty strenuous (to say the least); there are stone steps which get pretty slippery in the rain, so watch for that, and the paths are paved in stones. I'd recommend taking 1-2 cable cars to help break up the hikes — Here's a map to show you the different trails.
After your hike, spend time wandering into a real life postcard. These are ancient villages known as the "Hui villages" located near Huangshan city in central China. There are several spots to explore, including Hong Village, Xidi Village, Tachuan Village, Wuyuan Village and a few other stand-alone streets or gateways that all make for amazing pictures.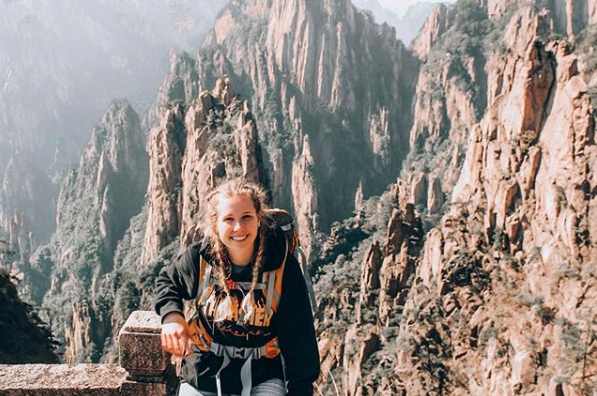 Island Hopping in Quindaohu
There's a beautiful view of islets just a couple hours from Shanghai and might be worth tacking on if you have the time. Qiandao, also referred to as Qiandaohu, is just a couple hours away from Shanghai, so it's a good option if you want to get away from the hustle and bustle of the city.
Qiandaohu itself is a dense forest that sports a lake full of over 1,000 islands (sort of like a national park). It's actually one of the largest forest parks in China (and is super pretty). When you get to the park, you'll see that there are ticket counters for a lot of different boat tours that will take you to a few of the islands. Meifang island will give you a great view from up high, but Wulong Scenic Area will let you see an island full of unique locks, one island full of strange stones and another that's bursting full of gardens — all three of the islands are connected by a few bridges.
During certain times of the year you can head here for some cool water sports too, like water skiing, kayaking, boating, fishing and such. You'll definitely stay busy, that's for sure. Get more information about the site-seeing cruises here. You can rent everything from a tourist boat to a private yacht charter if you're feeling fancy.
One of the easiest ways to get there is via Shanghai. A fast train will get you to Hangzhou, then just take a bus from Hangzhou to Qiandaohu.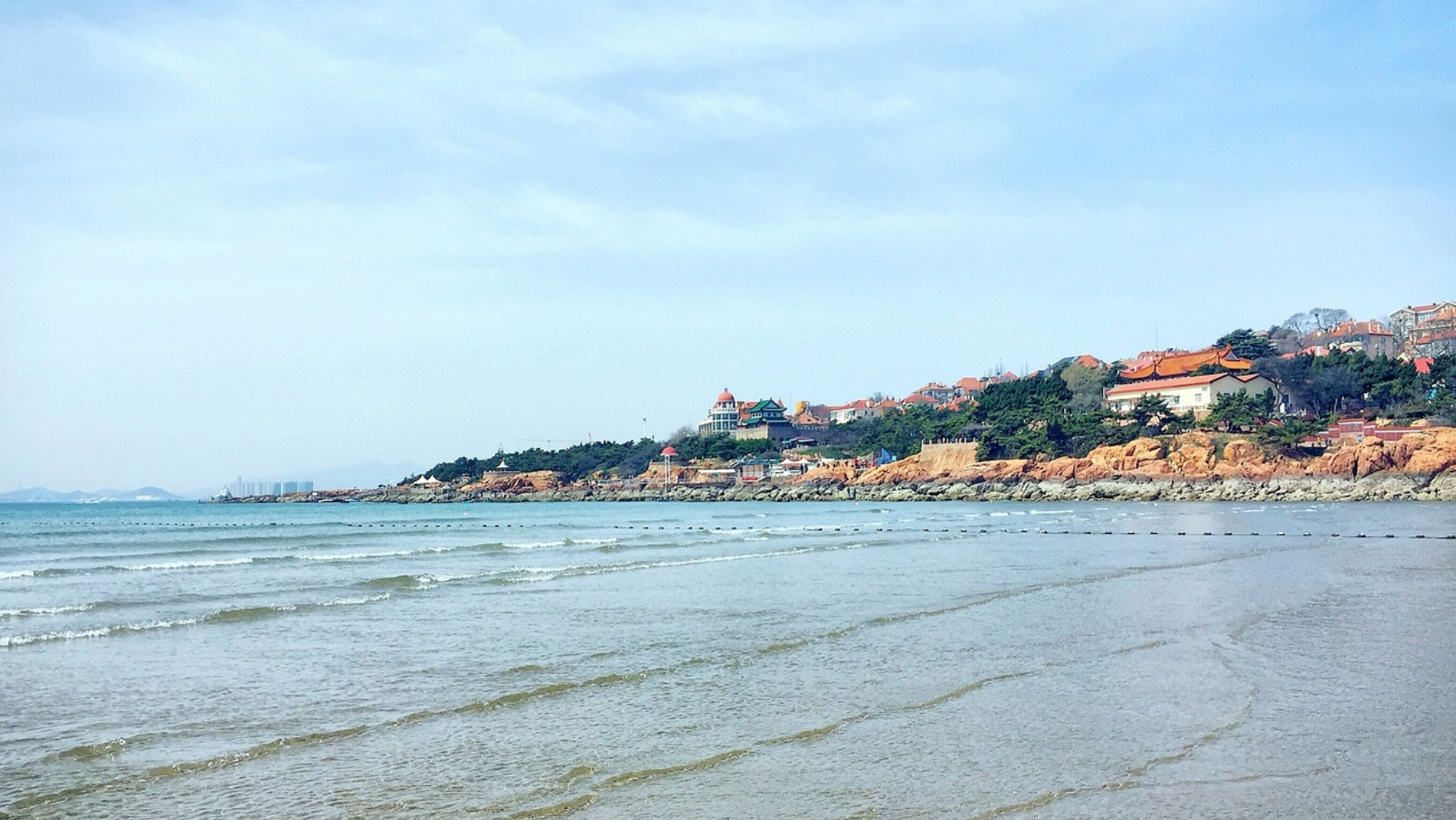 Where Should I Stay?
There isn't a shortage of places to stay in this city and you'll easily be able to find multiple options that fit your budget. In general, we love researching and booking on Hostelworld — you can get nice rooms for a few dollars or really nice rooms for quite a bit more; I like to look for hostels that are very close to a metro stop which makes it easy to get to other places in the city easily.
On Hostelworld, you'll also notice that they have ratings to pay attention to: I tend to gravitate towards hostels that have a "superb" or "excellent" overall rating, then score very high when it comes to categories like location, safety, cleanliness, etc.
First things first — the districts. Yes, there are 16 districts, but I wouldn't necessarily be too concerned with what district as long as you're staying in the right area (there will be a little more on the best district in a minute). They have divided the districts into two different areas that are separated by a river:
The

Pudong New District

Puxi Area
The Pudong New District is usually filled with travelers coming to Shanghai on business, who will be attending meetings in modern areas. The TV tower, Jingmao Tower, World Financial Centre and most of the famous Shanghai skyscrapers are all located in this district.
For most touristic travelers you'll want to stay in the Puxi Area. This is where most of the popular attractions are and where you'll be spending most of your time anyway if you're here to explore. In my experience, you won't go to the other side of the river (The Pudong New District) much except to get that classic scenic picture with the view of the Bund or maybe to get a view from one of the towers! In the Puxi Area, you'll find the Yuyuan Gardens, The Bund, People's Square, Nanjing Pedestrian Road and the Jade Temple and lots more.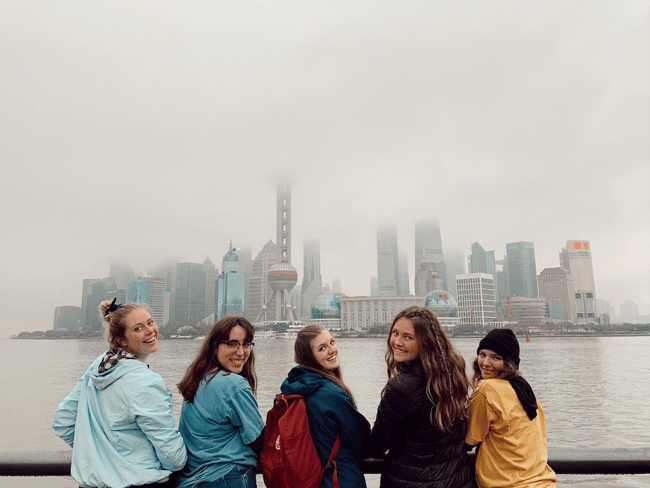 Where Should I Eat?
Remember that part about Shanghai being a pulsing Chinese city and a little slice of home? That is directly reflected in the food here; this metropolis is full of traditional eateries where you can order up pulled noodles (my absolutely favorite meal in all of China), piles of hot dumplings (Shanghai is actually famous for soup dumplings), steamed buns, stir fries and more.
But after a few months of traditional Chinese food, our ILP volunteers usually want a little bit of home. In Shanghai you can find cinnamon rolls at a magical place called Cinnaswirl; you'll get classically baked cinnamon rolls that are even topped with frosting (an unheard of treat in China). You can also get Mexican food (!!!) at a few places, another craving that hits our volunteers hard during their semester. Here are a few food + restaurant recommendations:
Burgers at the Friends Cafe
Cinnamon Rolls at Cinaswirl
Grilled Cheese at Co Cheese
Mexican Food At Pistolera
Taco Bell
Food At Disneyland (Like Cheesecake Factory!) (And Bubble Waffles!)
Chinese Food At Grandma's Kitchen
Dumplings
We've even had ILP groups admit that they went back to Shanghai and planned where they were going to stay based around the restaurants they wanted to eat at. Needless to say, food should be a big part of your Shanghai experience! We especially love those Bubble Waffles you can find in China (we really like the ones you can find in Disneyland!).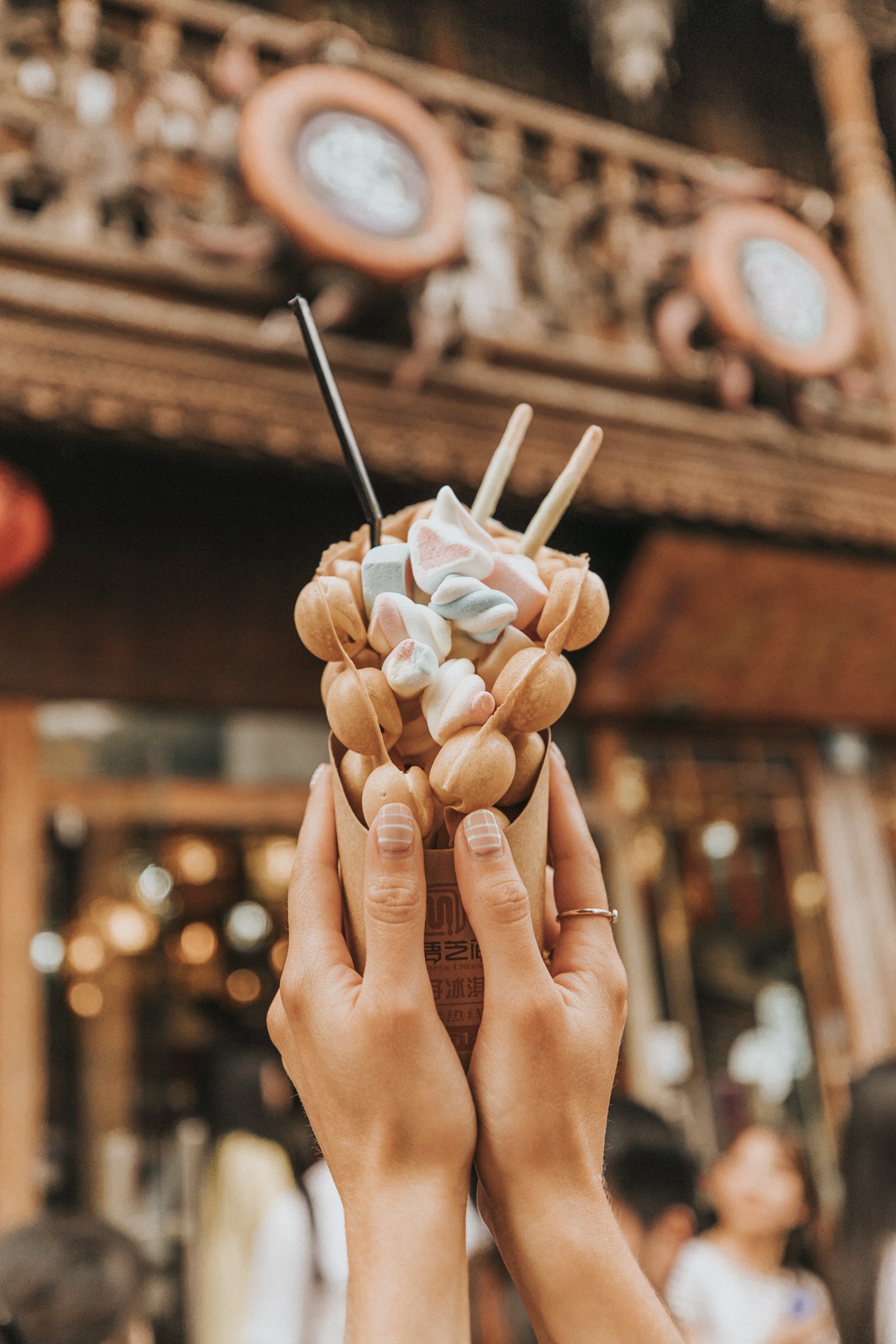 How Do I Get Here?
This city is very, very, very well connected; if you're flying to countries around China or even to other cities in China from the United States, you will probably have a layover here. Most major Chinese cities have a short flight to Shanghai or you can take one of the many trains that will take to you to one of Shanghai's many train stations. Basically, no matter where you are in China, you can get to Shanghai pretty easily.

We love booking flights and trains on Trip: You'll most likely find a few different kinds of trains (fast, slow, sleeper) that can get you here quickly, or opt to take a flight; from most major cities in China, you'll see several flights to Shanghai a day.
Heads up on airports
As a head's up, know that Shanghai has a couple of different airports. Pudong (PVG) mostly serves international arrivals, and Hongqiao (SHA) is usually for domestic flights — the two are about an hour apart on the metro.

Pudong is about a 45 - 60 minute ride away from the city center, which is probably where you'll be doing most of your site-seeing. Hongqiao airport is about 30-45 minutes away via metro from the city center.
Heads up on train stations
There are four main train stations in Shanghai, and they are a bit easy to mix up if you don't know the difference: Shanghai Railway Station, South Railway Station, West Railway Station and Hongqiao Railway Station. A bit confusing, right?

All four of these train stations are closer to the outskirts of the city, rather than farther out. The Travel China Guide has a detailed post about train stations in Shanghai if you'd like more info.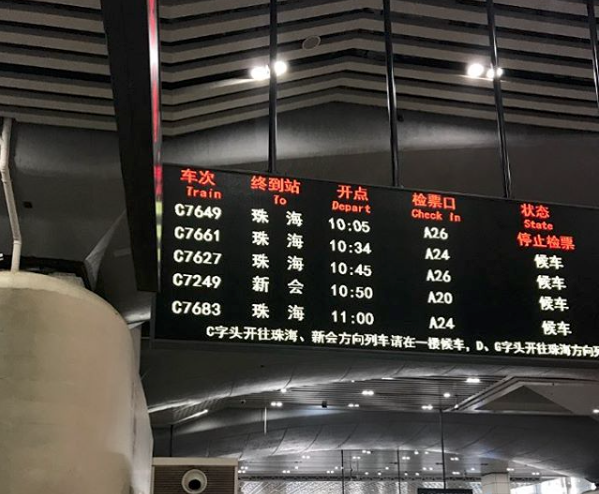 How Do I Get Around Shanghai?
You're in luck; this city has an amazing metro system that will take you everywhere you want to go. First, download the Metroman App — it makes navigating Chinese metros a cinch. Find it free on IOS here and free on Android here.
We suggest getting a metro pass for however long your stay is. You can always buy single-use tickets at the kiosks underground every single time you board the train, but it'll be easier to just have a reusable pass that's pre-loaded with money that you can use without limit for a certain amount of time. Here's a bit more about that:

One Day Pass: Pay 18 CNY (about $3) and ride the metro (all lines) as much as you want for 24 hours after your first use. You can purchase these at the ticket kiosks where you would purchase single use tickets.
Three Day Pass: Pay 45 CNY (about $7) and ride the metro as much as you want (all lines) for 72 hours after you first use it. You'll need to purchase these at a ticket window, but they are available at most stations.
Pro tip — these passes are absolutely the way to go. For the Shanghai Metro, you pay per ride with a single-use ticket and how much that costs depends on how far you are traveling. Since you're going to be in Shanghai to see all the things (like a day at Disneyland and a day shopping and a day exploring) you are going to be riding all over this city which can add up. Save money and buy a One Day or Three Day pass.

If you'll be in Shanghai longer or plan to visit several times, you can get a reloadable card (A Shanghai Public Transportation Card) where you pay 100 CNY ($15) which includes a 20 CNY card deposit and 80 Yuan to use on the metro and some public buses. You can reload the card with more money when you run out. You can buy this card option at the Pudong Metro Stop (the airport) and the Hongqiao Railway Station.

The metro easily takes you to the main airport in Shanghai (called Pudong or PVG), and all of the major train and bus stations in the city, making it very easy to grab a connection train to other cities. All the stops are in Chinese characters and English, which makes getting around even easier if you don't speak Mandarin.

We've outlined some of the top spots below on this map to make things even easier.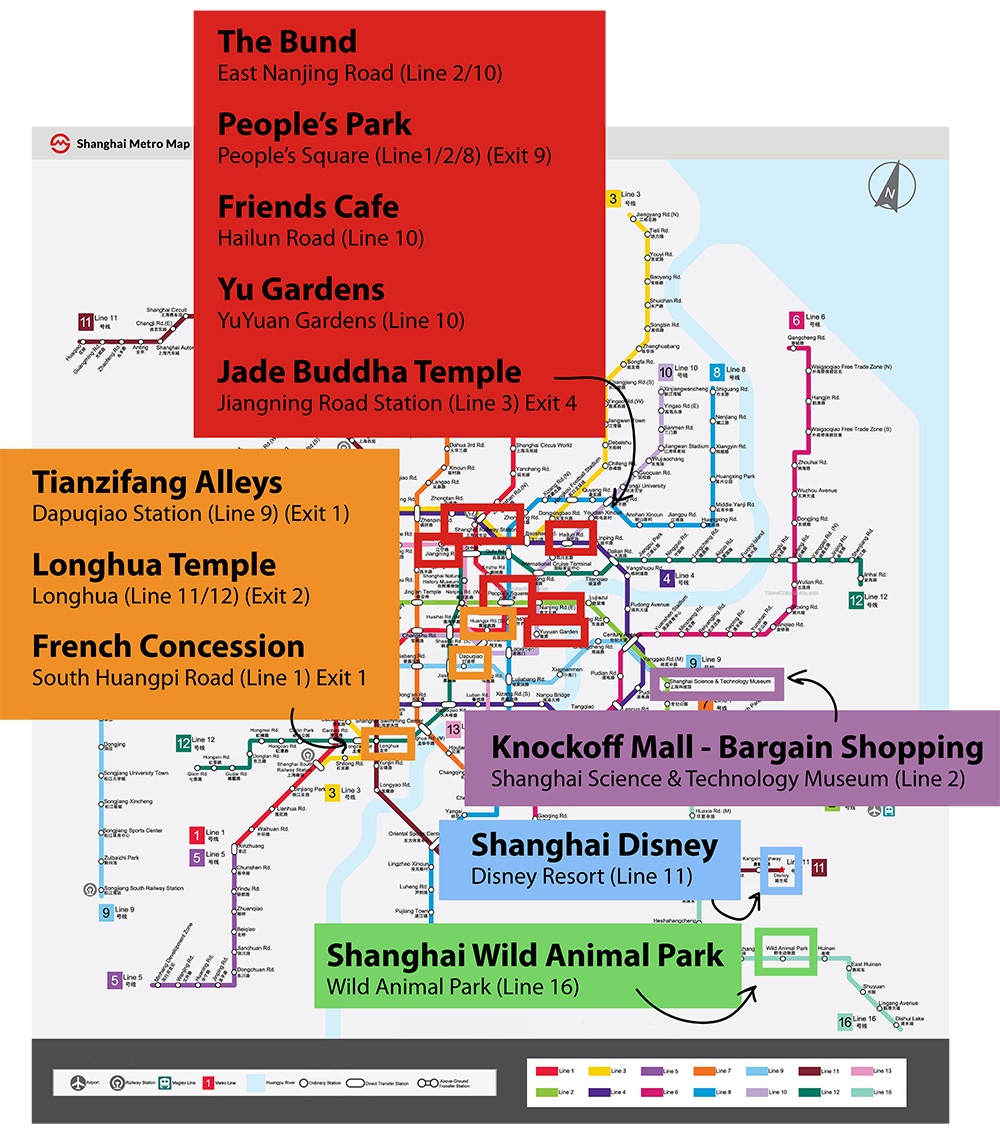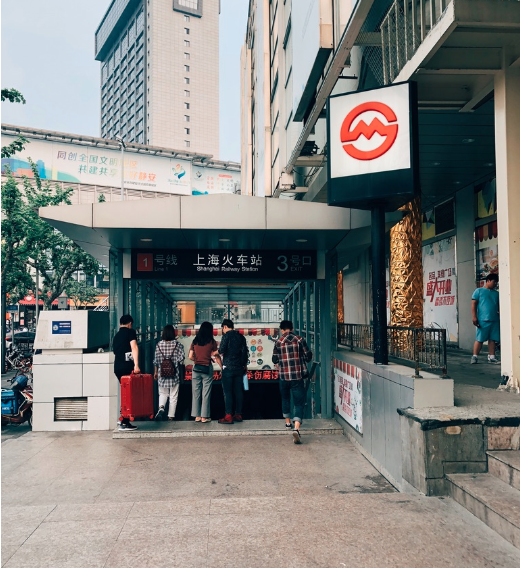 Want more travel inspiration?
We set up semester abroad trips for American volunteers in countries all over the world. After living abroad for several months they find allllll the best spots and we love to share their adventures on our Instagram.