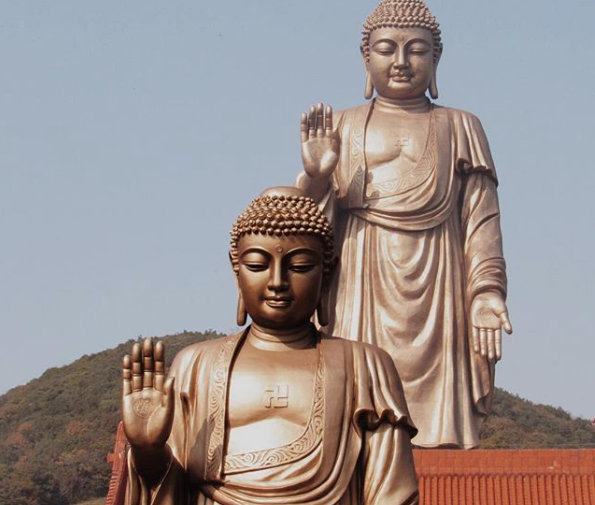 Okay, so honestly, it's really hard to pick favorites when it comes to this county, but visiting the Buddha-filled city of Wuxi was a definite highlight.
It's been a minute since I got back from my semester in China but I talk about it all of the time. Even after going on another ILP semester and visiting a few different countries on my own, China is still one of the most incredible countries I've seen. Who knew there were so many randomly delightful, stunningly beautiful, and surprisingly amazing places to see in just a single country?

One of those highlights is the city of Wuxi, more specifically this fantastic Buddha park. I grabbed a couple of fellow volunteers here to visit here on a whim, and I can easily say it was one of the best weekend trips we ever took.


---
Have your own China adventure
See what volunteering in China is all about.
---

To make sure you can have the same type of "wow, I can't believe this is my life" weekend in Wuxi, here's your mini travel guide, full of what to see, how to get there, and a few insider tips to help your trip out.
The Buddha Park Of Your Dreams
Officially known as the Mount Lingshan Giant Buddha Scenic Area, this is the main attraction of Wuxi. It's a sprawling park dotted with features, big and small. You'll run into the ornately beautiful Brahma Palace, the Nine Dragons Bathing Sakyamuni, and more than a handful of beautiful pagodas.
But the highlight is the world's biggest bronze Buddha statue. It towers almost 300 feet into the air, and the best part is you can get up close to this figure and hang out at the massive bronze toes. Out of all the Buddhas I saw in China, this was easily one of the most photogenic and just so impressively cool.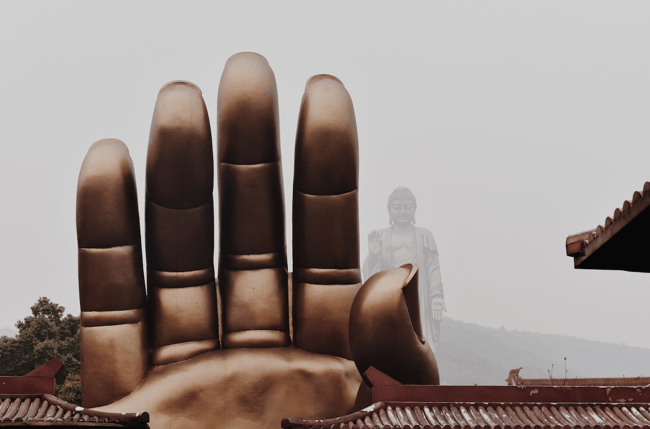 What To See + Do
Plan on spending all day here — there is a lot to see and do. The Scenic Area is big (around 74 acres), with enough to keep you busy. I'd recommend checking out the "Celestial ceiling" of the Brahma palace, climbing all 216 stairs to get to the giant bronze Buddha (108 stairs for troubles and 108 stairs for wishes), and catching the Nine Dragons Bathing Sakyamuni fountain show 10:00 AM, 11:30 AM, 1:00 PM, 2:45 PM and 4:45 PM.
China Discovery has this map if you want to orient yourself, but honestly, I loved just running around this whole park, all day long, exploring whatever we thought looked interesting. We were there all day!

If you want a more planned route, they recommend this route: Grand Screen Wall → Altar of Buddha's Footprints → Nine Dragons Bathing Sakyamuni → Buddha's Hand Square → Xiangfu Temple → Ancient Ginkgo Square → Grand Buddha → Brahma Palace → Flying Dragon Tower → Five Mudra Mandala → Exit.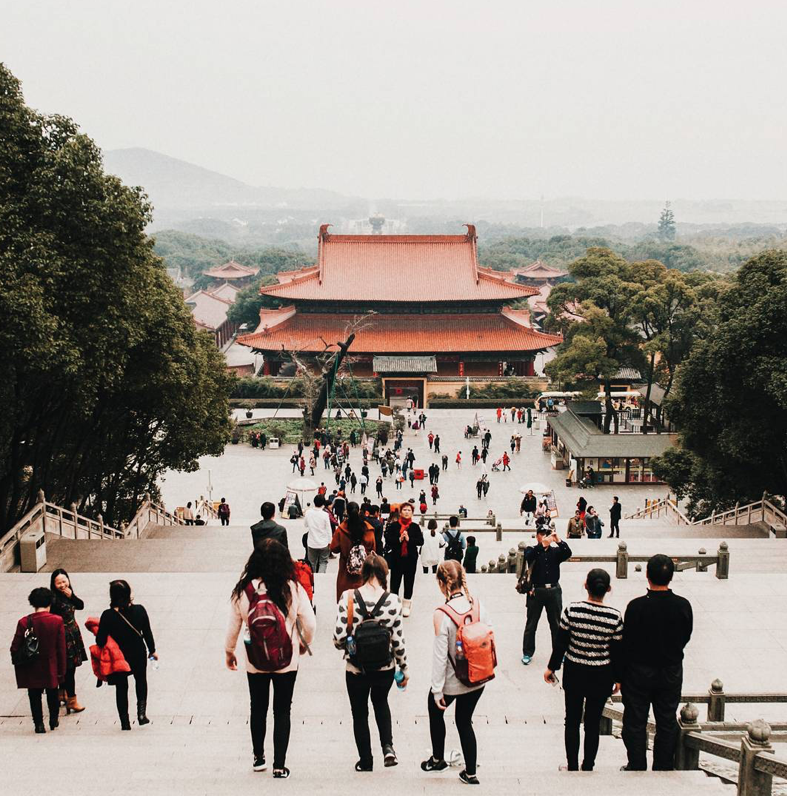 Hours + Costs
Tickets: 210 CNY
Hours: Tickets sold 7:00 AM to 5:00 PM, hours are 7:30 AM to 5:30 PM (with some attractions open from 9:00 AM to 6:00 PM).
Getting Here: From Wuxi, bus 88 or 89 can take you here, or it's about 100 CNY to get here via taxi from the Wuxi Railway station.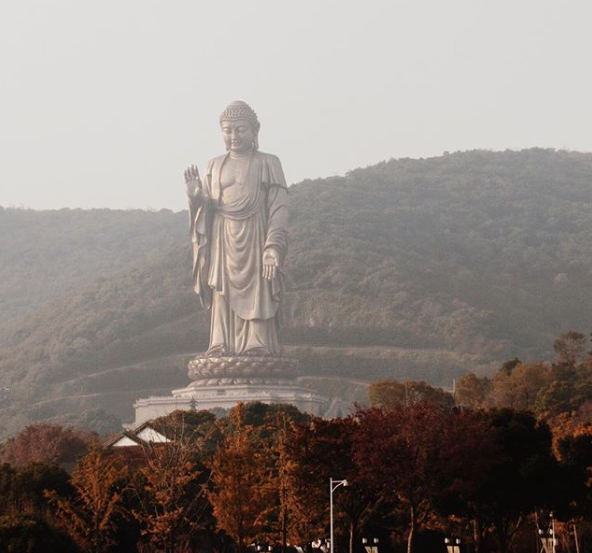 Hitting Other Highlights In Wuxi
This city is a collection of gardens and pagodas and the gorgeous Taihu Lake. When I hung out in Wuxi, we were here for the weekend and spent a day at the Lingshan Park, then visited a place called Yixing before heading back home. However, if you're here longer or want a few more things to check out, Wuxi has plenty to keep you occupied.
Plan on relaxing on the lakeshore and strolling around gardens — this site has a collection of the best things to do in Wuxi, complete with directions and info on admission.
+ A Nearby Adventure
Shanghai and Suzhou are two favorite cities that you can easily reach from Wuxi, but I'd recommend hopping over to a lesser-known city, Yixing.
Yixing's Ocean Of Bamboo
I'm not sure where I even heard of Yixing for the first time, but I remember the tagline — a "sea of bamboos". I was hooked. Since Yixing is an easy bus trip away from Wuxi, it was a no-brainer to our "weekend in Wuxi" itinerary.
Buses go from Wuxi to Yixing every 20 minutes or so; we bought our tickets from a kiosk at the Wuxi bus station. If you can't find a ticket vendor, ask someone for help because the kiosks are all in Chinese. Or match up the characters for "Wuxi", "Yixing" and "bus" like we did and pray you get the right tickets (We used the "Pleco" app to help us out with that.
From the train or bus station in Yixing, hop on city bus #1 for a bus ride that whizzes you past strawberry fields if you go in the spring (the bus ride is an hour and a half, and is very cheap — around $4-5).
Get details on Yixing here.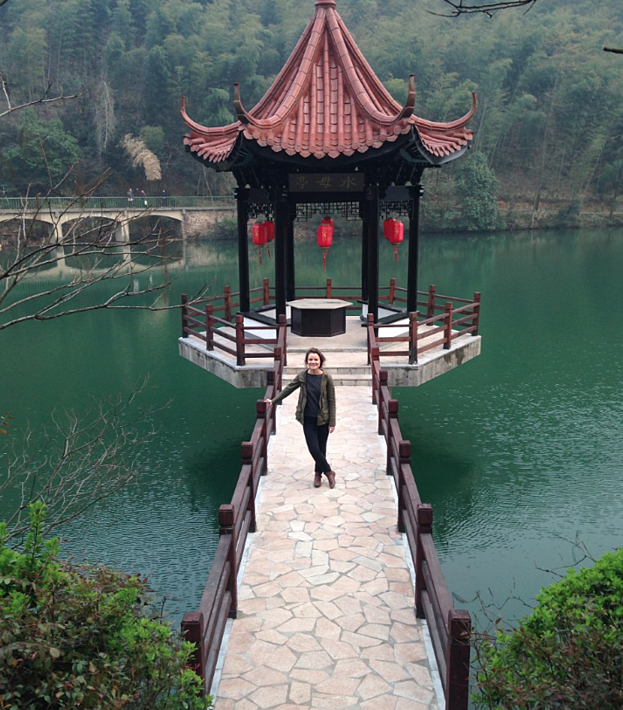 Getting To Wuxi
Luckily for you, this gem is easily reached from another hot spot for tourists, Shanghai. Just hop on a train and you're there. Traveling by train in China is the best way to go — basically all train stations can get you to Shanghai if they can't directly take you to Wuxi, then you can easily get a train to Wuxi from Shanghai.
From Shanghai, you can get to Wuxi in under an hour, for around $5-10 USD. Trip is the easiest way to book a train ticket in China. You do it all online and you don't need to know any Chinese — you don't even have to know any Chinese to read your Chinese train ticket if you know what to look for.
Wuxi has two railway stations: Wuxi, and Wuxi East. I'd recommend booking tickets to the Wuxi railway station because it's closer to the center of town … but both train stations are connected to the metro so you can easily get to where you need using that method of public transport.
Getting Around Wuxi
This city is equipped with a pretty straight forward metro, making it simple to zip around the city. We used the metro and the buses to get around (I've detailed the bus info above to some of my favorite sites in the city). The metro has just two lines (for now), so not too many things to get confused. Travel China Guide has a detailed breakdown of the metro now and the proposed metro plan if you want to take a peek.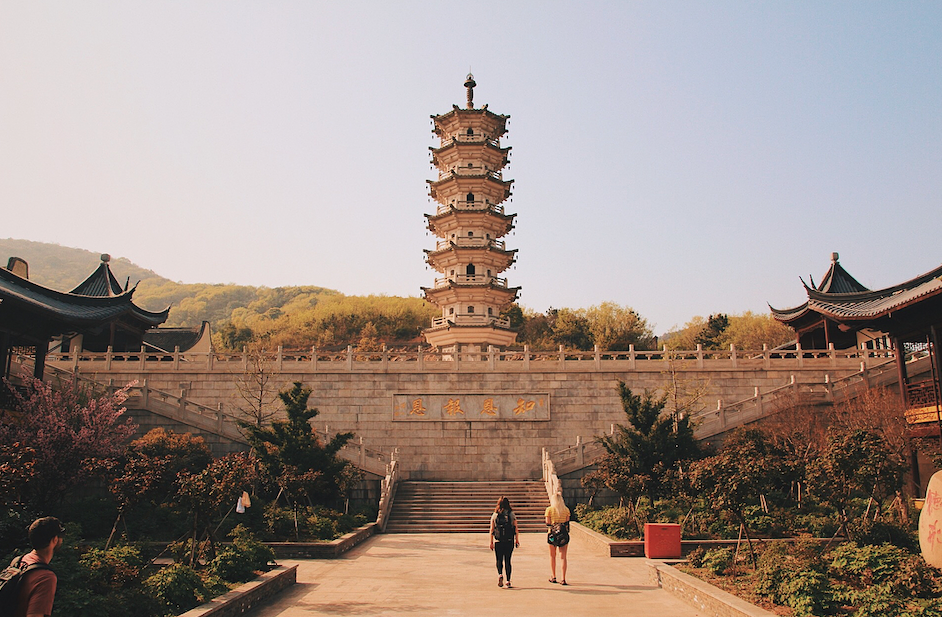 I cannot stop talking about my semester in China
I know I said Wuxi was one of the highlights, but it's close to impossible to pick which one really tops the charts. I loved living and teaching and traveling around China with a group of American teachers. I loved teaching part-time and getting vacations to explore every corner of this country .. and I loved how affordable it was to live in China for a whole semester! You don't want to miss out on that kind of adventure.