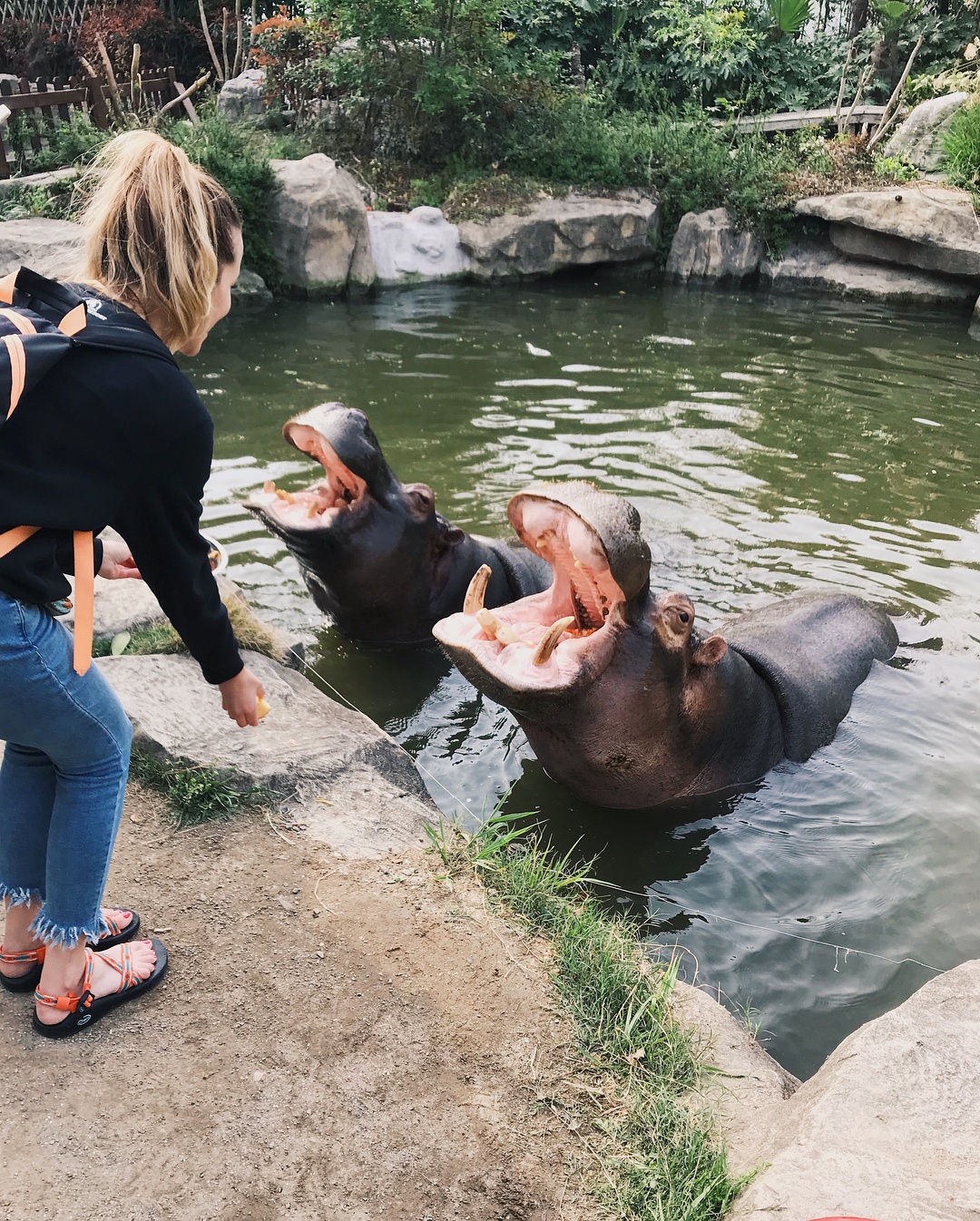 Visiting some zoos may be on your China agenda, but there's so many! How do you decide which one to go to? Don't worry, I have the ones you should see.
There's really nothing better than living in China for a semester. It's an adventure unlike none other if you're not from Asia. The only thing that could make it better is giving back while you're there. Imagine teaching English to kids for 15-20 hours a week (that still gives you SO much time to travel and also make traveling abroad super affordable).


---
If you're looking for more info,
Check out this guide about volunteering in China.
---

Now, there are so many zoos in China that I couldn't possibly review all of them (trust me, no one wants to read that). We will just stick with the three that are worth mentioning (all of which are accessible to ILP volunteers).
What's The Best Zoo In China?
Shanghai Wild Animal Park
Beijing Zoo
Chimelong Xiangjiang Guangzhou zoo
Shanghai Wild Animal Park
Let's start with the Shanghai Wild Animal Park. Do not confuse this with the Shanghai Zoo. They are 100% different! Many of our ILP volunteers recommend this zoo as an experience that's worth it.
There are many pros and cons to each park, so here's an overview:
Pros:
Awesome interactive animal exhibits (you can even feed a giraffe!)
Participating in the safari (really, don't miss it)
A wide variety of animals from all over the world
It only costs about $20 to enter
You can use your student ID or ISIC card to get a discount
Easy to get to from the metro (no need for a taxi)
Riding the Ferris wheel (amazing view)
All of the animals are in "natural habitats" rather than cages
Cons:
The park is huge and your feet will hurt by the end
It's hard to do the entire park in one visit
It's 22 miles outside of city center (but again, it's easy to get to)
Can get very busy during peak seasons
You have to pay extra for every activity you want to participate in
Beijing Zoo
The Beijing Zoo is an older zoo as it was one of the first of its kind in China.
Pros:
It has a lot of different kinds of animals (450 different kinds)
The giant panda exhibit (really, the reason you go)
It has many rare animals that are only found in China (golden monkey, milu deer, northeast tigers)
You can visit the aquarium in the same trip
There are a few historical sites within the zoo
$20ish to get in (this includes entrance to the zoo, aquarium and Panda House)
Cons:
Not as interactive as the other zoos
The Panda House can get really busy and crowded
Some of the exhibits are older and a little run down (they're actively working on it)
Your feet will hurt by the end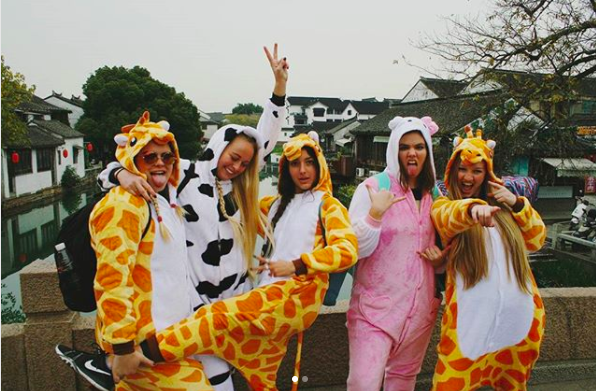 Chimelong Xiangjiang Safari Park in Guangzhou
Pros:
The excursion train (great because this park is huge too)
The panda exhibit
Breeding/nursing section
The animals are well taken care of
Interactive with some of the animals
Easy to get to via public transportation
Cons:
The price (it can range between $39-$47 a person)
They will not let you take any food or drinks into the park (so that adds extra expenses)
You have to pay extra for the pandas and elephants

Here's a little more about Guangzhou.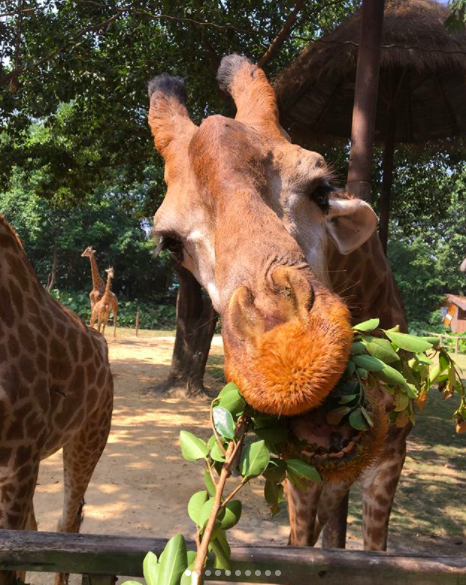 One Last Tip
Overall, each of the zoos is popular for one thing or another. It really just depends on your preferences. If you want a great interactive experience where the animals are treated well, Guangzhou will be your best bet. If you're on a budget and looking for something a little cheaper, Shanghai or Beijing are the way to go.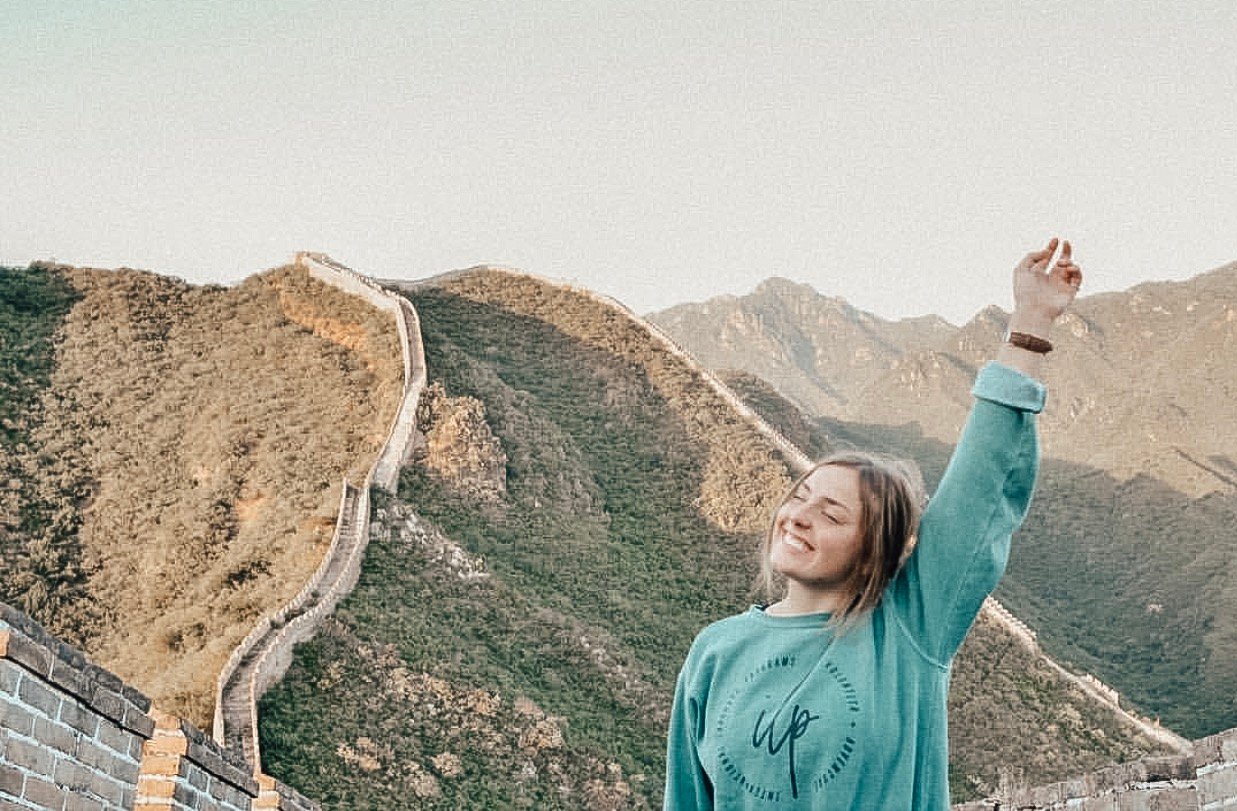 Are you ready to apply for International Language Programs?

Click the green button below (but make sure you follow the ILP Instagram first! You will want to see all the cool adventures you're about to do), then you'll want to apply ASAP.