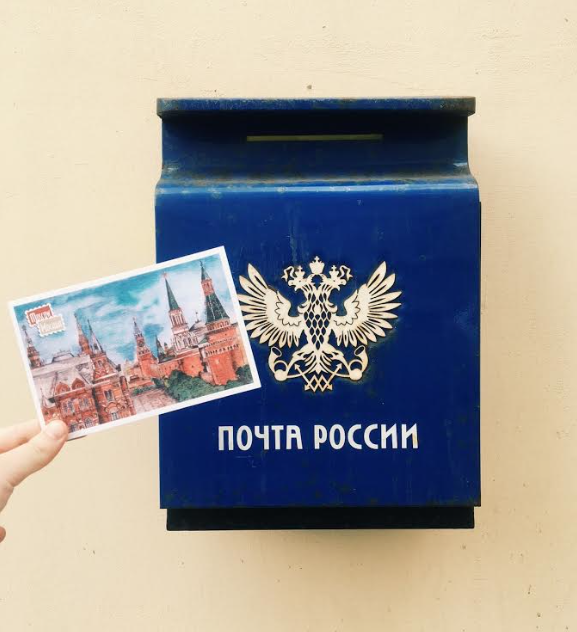 When I started posting pictures of my semester, so many people said: "I never wanted to go to Russia until I started seeing your pictures".
I spent my first ILP semester in Asia and knew I wanted to go back for another. It's probably one of the best things about ILP — if you volunteer once, you can come back as a Head Teacher which has some serious perks, like waiving your Program Fee (or getting you a serious discount) plus a stipend too. So once I made up my mind to go on another semester, I knew in a heartbeat it had to be Russia.


---
Have questions about your own ILP semester?
Get in touch with someone who can answer them, here.
---

I was shocked to realize that Russia wasn't the most popular European country. After a week of living there, I couldn't believe that it wasn't everyone's first choice. Why wasn't the world rushing to come to see this place? For the girls in my group, it was the same deal.

About half wanted Russia from the beginning, and about half had preferred to go somewhere else in Europe but got a spot in Russia because other countries already had all the spots assigned out when they applied. But by the end? Everyone was absolutely head over heels for this country for a bunch of reasons. Get ready to just skim the surface of why Russia is the underrated spot you just have to come and see for yourself.
What I Wish I Knew Before Going To Russia
All The Travel Spots
Okay, if you're volunteering in Europe, you're setting yourself up for a semester full of traveling … that's one of the main reasons why you chose this part of the world, right? A few of the girls in my group weren't that stoked about Russia because it didn't seem like you could do a lot of traveling.
Oh, that's the opposite.
You can get flights all over the place, plus Moscow is the ideal spot for about half a dozen of my favorite weekend trips. Fancy spending a Saturday in Finland? What about a quick trip over to the charmingly medieval town of Tallinn, Estonia? Oh, and it's got connections to all the other spots on your list too.
On my semester, it was simple to grab a flight to Germany, visit Austria, head to Romania, hang out in the Baltics, and more. Another trip had me touring all around Poland, Hungary, and Slovakia while others visited Italy, Greece, France, and more.
If you're wondering exactly how I spent 9+ days vacationing in Europe while living in Russia, I've pulled all my tips here. It's a good day to visualize what kind of countries you can visit during your vacation time in Russia.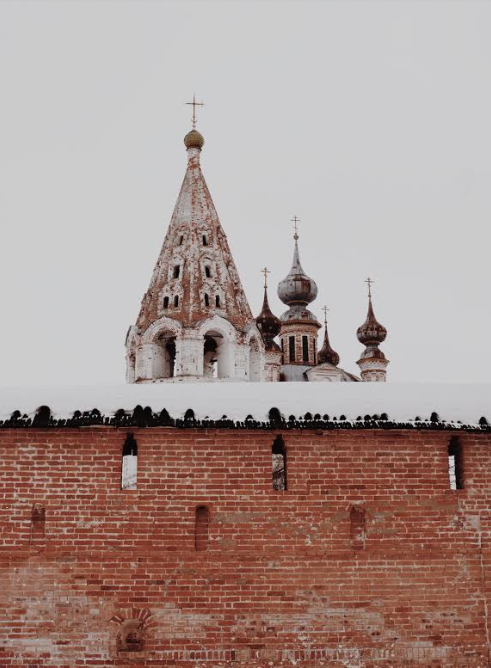 You'll Take The Prettiest Pictures
I got so many comments on my Instagram pictures from my semester abroad here. Friends and family kept telling me that they had no idea Russia was so pretty, or that they didn't have any desire to see this place until they started scrolling my feed. It was convincing enough that my parents flew out at the end of my semester to come see the gold-covered opera houses, sprawling royal mansions, and my biased list of the prettiest cathedrals.
I'm not really sure how to describe this part of my country I called home …. it was just so pretty? From the cotton-candy sky sunsets that folded over the curling Moscow river at night. to the bright yellow apartment building I lived in, to the coolest parks filled with hundred plus year old palaces, it felt unreal. Cafes dot the street corners and you can see golden onion domed-churches nearly everywhere you look.
Plus, how in the world do you beat the sites you can see on Red Square? Needless to say, I came home with some of the best pics I've ever taken from my time living in Russia (which is saying a lot, since I thought places like Morocco, India, Thailand, and others would be the most photogenic spots I'd visited).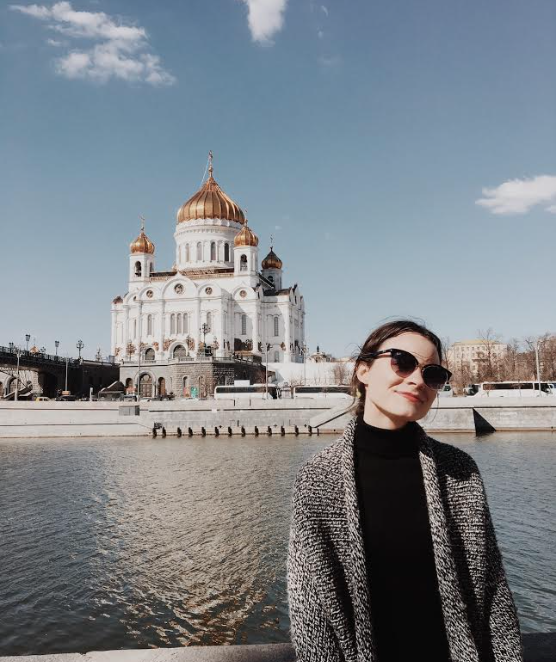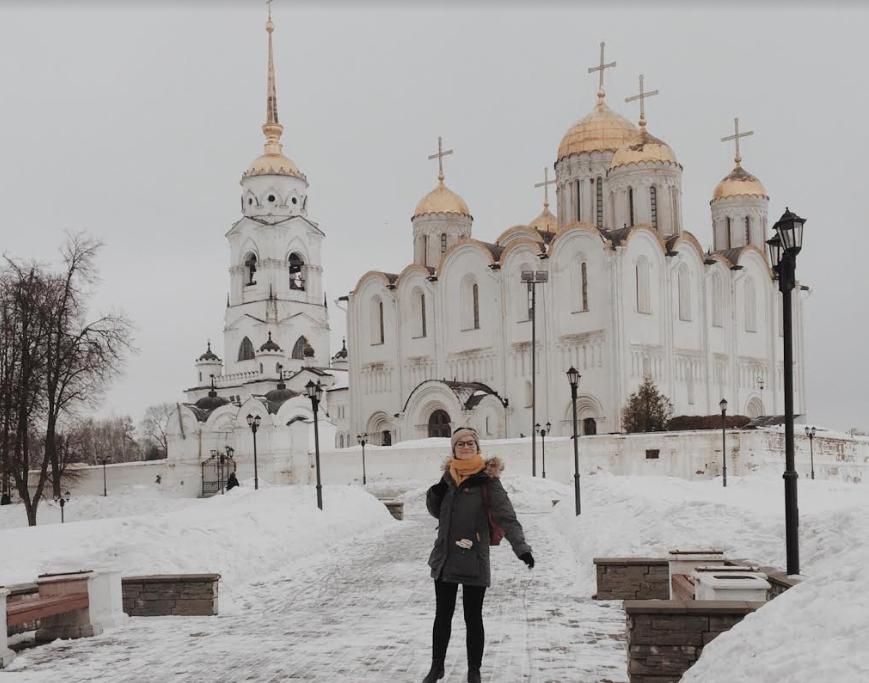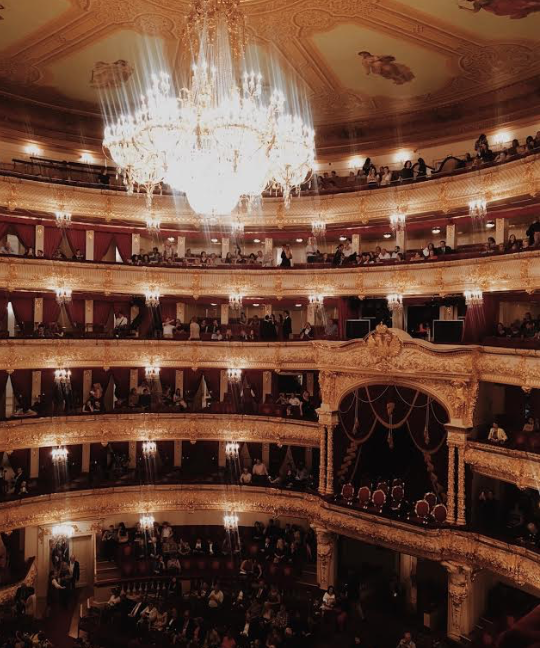 The Cake Here!
I'm not going to lie, one of my favorite reasons to travel is to taste all the different kinds of food. I basically planned a trip to Vietnam just to spend a week or two slurping up pho. And the food was one thing I wasn't expected to love in Russia, but I was so wrong.
There are a set of Russian cakes that you just need to try while you're here. One is the layered Napoleon, and the other is this layered honey cake. Both are divine (and can be found at my favorite grocery store in Moscow. I'm willing to bet it's the coolest grocery store you've ever seen).
And really the rest of the food was a big highlight of the semester — big bowls of creamy soups and warm bread, dumplings filled with mashed potatoes, and this cheese egg bread you can get at any Georgian restaurant. I came home with a handful of authentic Russian recipes I make all of the time.
Oh and the chocolate? Don't even get me started. This is just one picture from a few grocery stores trips where I came back with a backpack of chocolate bars.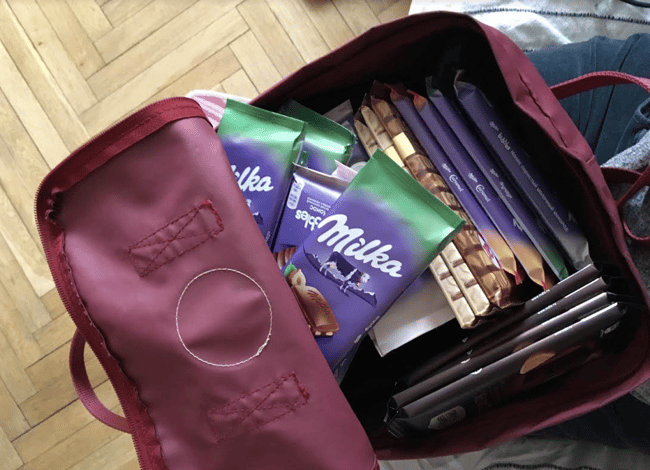 My Host Family
This is one thing I think most people were pretty nervous about (and asked a lot of questions about). Volunteers in Russia live with their own host family — which for me, meant getting off of the plane, being driven to this 3rd story apartment, and meeting my cutie host mom Jenya and host brother Roma after being on a plane for 20+ hours. I sat down in their kitchen and they had tea and pierogis waiting for me that first night. So sweet but also strange because here I was in a Russian apartment, with a Russian family, eating Russian food. It was a lot of culture shock all at once, but it got so much better!
Jenya didn't speak hardly any English which meant I picked up a lot of Russian, but we had so many late-night conversations about Russia, and traveling, and art (thanks to Google Translate). I asked her to show me how to cook her favorite recipes, tell me about her beautiful country home on the outskirts of the city, and the people in the black and white portraits on the wall. It was difficult to say goodbye to this family who were strangers just a few months ago.
We still keep in touch over Instagram and Jenya always invites me back to Russia and lets me know I have a place to stay when I do. I absolutely loved my host family and couldn't imagine Russia without my cute Russian family.
A Few Other Major Details
Your Visa
If you're not already sold on Russia, here's another thing to consider: as a part of your ILP Program Fee, ILP handles your flight and your visa (and a few other things). For Russia, this is so. cool. These are expensive, at least a few hundred dollars even if you just want a single-entry visa. So just to clarify, ILP volunteers in this country get to travel to all the same countries as the other programs, but you also get to live in Russia. Other ILP volunteers typically don't visit Russia because that visa is so expensive but for you, it's all taken care of. Huge bonus.
Packing
The one thing I probably stressed out the most about was how to pack for a semester in Russia … because it gets cold! I did my research and got warm boots and the best coat that kept me toasty all winter long. I also packed up a few shorts and dresses and sandals because the end of my semester got unbelievably hot. I put all my tips on this post, with links to the coats other ILP volunteers recommend and boot brands to check out.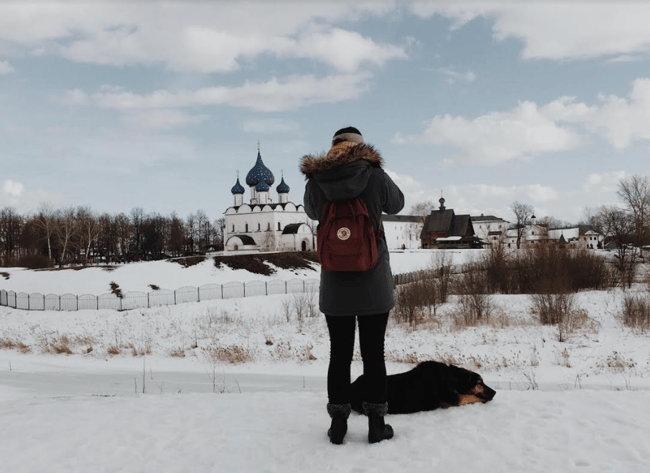 Just one more thing
When it comes down to it, Russia is so much more than I can really fit into this post or with a few pictures. It's full of things that you can only get if you go there yourself — in a nutshell, Russia is unbelievable but you really only get to know that if you see it yourself.