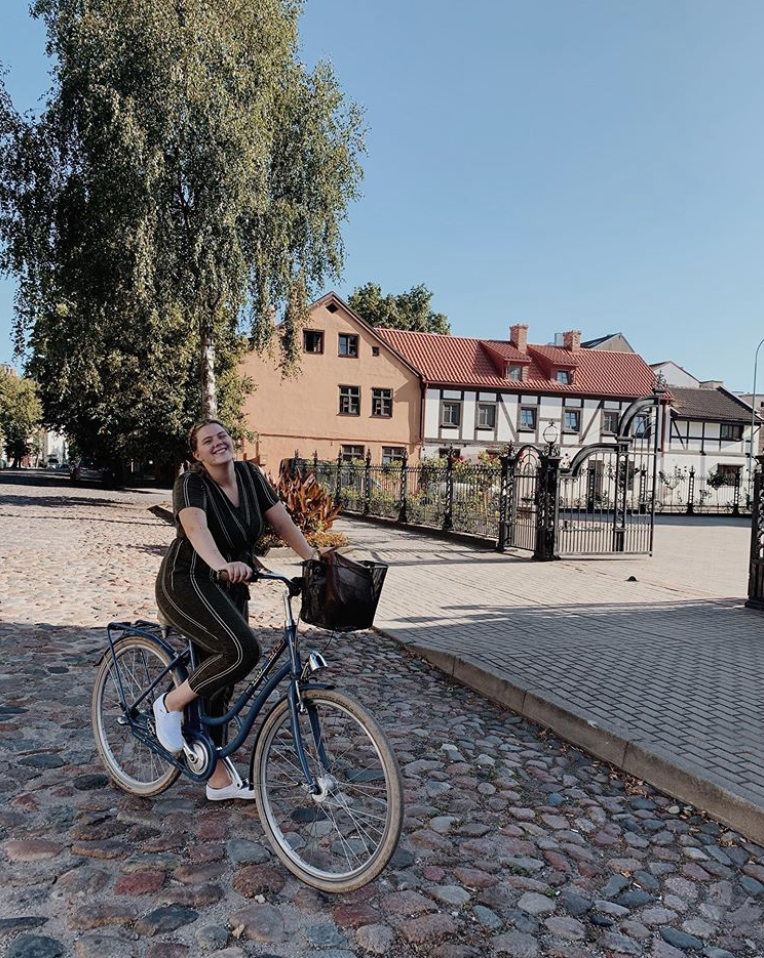 No matter how much you've traveled the world and how many countries you have checked off your list, going to a new country is always a new experience — which is why you'll want the insider's scoop on Lithuania.
Lithuania is one of those countries that you fall in love with the longer you are there. I mean, on the surface there is plenty to love — think a country full of castles, old cobbled streets, museums aplenty, and all the other things you love about a European country. But there is way more hiding in this country which is why we need a whole post to show off what Lithuania has to offer. I'm pretty sure the pictures from this place are enough to convince you to add this country to your bucket list, but I think the minute you learn a bit more about Lithuania, you'll have to spend a whole semester here.


---
Think you need to see this place in person?
All about volunteering in Lithuania with ILP

---

Because this is all about highlighting what's really unique about Lithuania, we've pulled in advice from volunteers who have spent a whole semester here to give you the insider's scoop about this country. Ready to dive in?
Favorite Things About The Cities
If you want to catch the highlights in Lithuania, make sure you visit Vilnius, Kaunas (and the things outside of this city), then hop over to Klaipeda. You'll get a spread of what these cities have to offer, but here are a few highlights to just whet your appetite.
Kayak Around Trakai Castle
Lithuania is known for castles and fortresses, particularly the one found in Trakai. This stunning orange castle rests right in the center of a tiny island with only a skinny bridge connecting it to the mainland. Quite the picturesque dreamland ... and top spot to kayak around if you're here in the summer.
Trakai castle is also very lovely to visit other times of the year. When blanketed with snow, it's easy to map out the history of this place, which dates back to the 1300s. It's been used as a private home, prison, and royal summer residence. The castle rests right in the center of a tiny island with only a skinny bridge connecting it to the mainland. Quite the picturesque dreamland. Get more on Trakai castle here.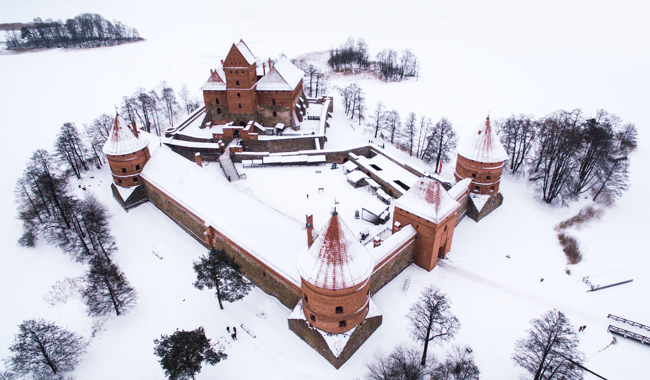 The Hill of Crosses
While we love the castles in Lithuania, you can see castles in other European countries ... but not the Hill of Crosses. That's just for those visiting Lithuania. The Hill of Crosses is exactly what it sounds like, a hill (two separate mounds) that has hundreds of thousands of crosses all over it. The first reports of the hill are around 1850 in writings, but some think it has been around longer than that. The tradition started when (under Russian rule) people were forbidden from honoring their dead with a burial, so instead they placed crosses on these mounds to remember the people they loved. During the Soviet era in Lithuania, religion was limited and the site was destroyed, burned down by the authorities as an attempt to stop the practice in 1961.
The site was destroyed four more times after 1961, and the locals continued to rebuild the site, risking political danger. Since 1991, religion in Lithuania is practiced freely and the hill has only grown to include crosses, statues, and other religious icons. There are over 100,000 crosses there today with more being added! It's a must-see spot that's totally unique to this country. Get more on the Hill of Crosses here.
Hot Air Balloons Galore
The city of Vilnius (and the country as a whole) is known for hot air balloons — you'll find a handful of hot air balloon festivals every year hosted around Lithuania. Some report that 10-12 hot air balloons fly over the city of Vilnius per day. The nation celebrated 100 years of independence with 100 hot air balloons over the city of Kaunas in 2018, and celebrated a few events in 2020 and 2021 with hot air balloons.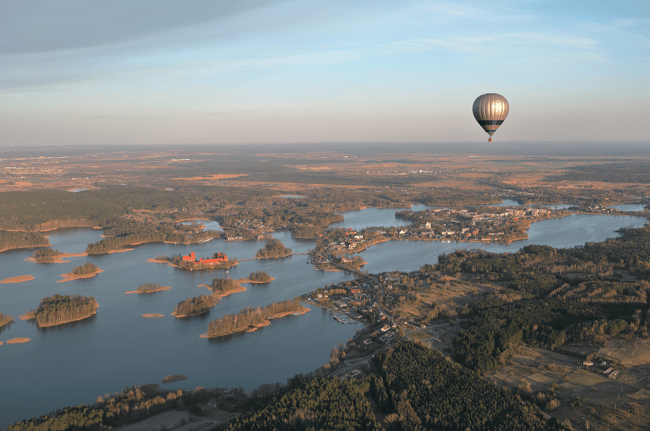 Did You Know This Was In Lithuania?
Along with all of the sites mentioned above, there are some adventures I was so surprised to figure out were in Lithuania — Between all of the weekend trips and adventure things to check out, plan on staying busy when you volunteer here. I'll try to include the best of the best when it comes to things hiding in Lithuania, but just know tons of others to explore.
A Gorgeous Coastline
Yep, after soaking up all of the European charm of Lithuania, you can head to the coast for a beachy weekend. The delightful cities of Palanga and Klaipeda are nestled right along the coast of the Baltic Sea. This area boasts a section of land called the Curonian Split which is 60 miles of sand dunes, forests, and charming little villages (we recommend renting a bike and exploring your heart out). If you visit in the middle of summer, the water is chilly but warm enough for a swim — if you're familiar with the Oregon Coastline, it's similar to that temperature-wise in the fall, winter, spring, and summer.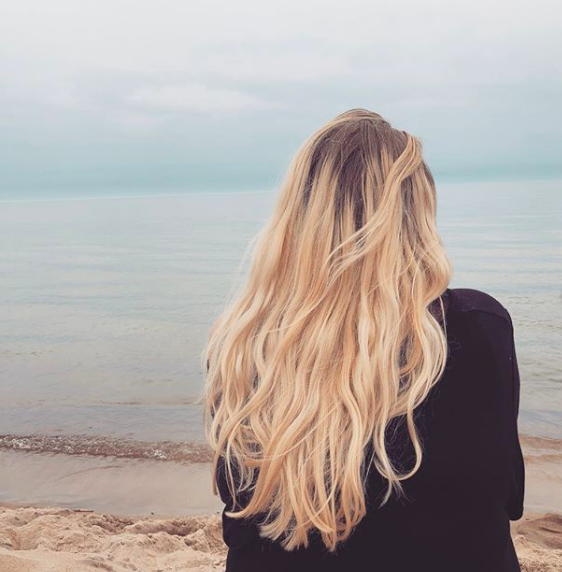 Find High Adventure Parks
Lithuania may be known for castles, fortresses, and historic Old Towns, but you don't have to go far for a smidge of adventure. The UNO Adventure park is a top spot for our volunteers on any given weekend if you're looking for an adrenaline rush. The UNO Park is an adventure park, complete with zip lines and climbing platforms in the forest, a rock climbing wall, balancing bridges strung between trees, and more. Take a peek at the high adventure UNO parks here.
The Hidden City, Uzupis
Right in the heart of the country's capital city of Vilnius is a quirky, artsy, and independent district that you just have to visit. It's a culmination of all things creative and fun — think pianos covered in ivy, cafes covered in local art, brightly colored murals painted in alleyways, and more. This gem in Lithuania is one of my favorite elements of the country because you wouldn't think to find it here. Cities like France and Denmark typically steal the limelight for cool, artsy, and quirky cities but that's just because Uzupis is still a bit of a secret. Get more on Uzupis, here.
Our Favorite Cafes Are Here
Out of all the countries in Europe, Lithuania seems to have the coolest cafes, restaurants, and food trucks around (with some of our favorite foods). Especially in Vilnius, you'll find so many cafes and little eateries to try out, with menu items that seem to surprise travelers. ILP volunteers are pretty surprised to find giant freak milkshakes, hip vegan cafes, cafes where you can spend time cuddling with cats or reading books, places home to the "best pancakes in the world", and more. Get a glimpse at our fav places to eat in Vilnius for a sneak peek at what's waiting for you.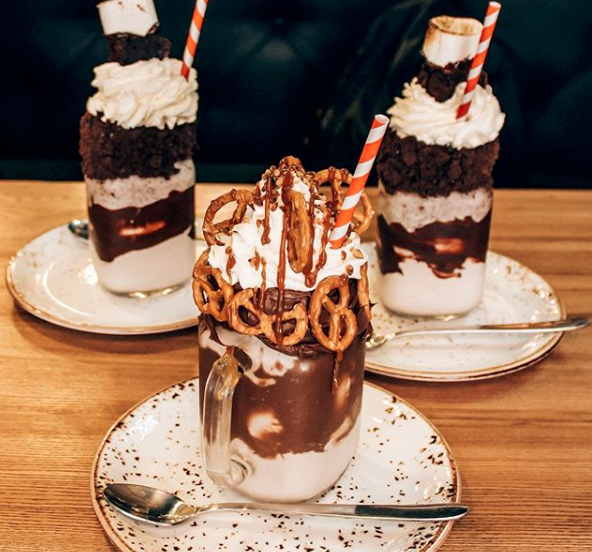 About The People + Culture
So the perks of living in Europe include things like visiting sites like the ones we listed above, having free time outside of teaching for so much exploring, and vacation time to country hop around Europe ... but even with all of that, so many of our ILP volunteers say the kids they teach and the people they meet are the highlights of their whole semester. Here are just a few things to look forward to —
Meeting The Whole World
Lithuania is such a melting-pot culture, with families who are Polish, Italian, Israeli, Russian, and Belarussian, just to name a few. Our volunteers have had the chance to meet the parents of the kids they are teaching, or even live with them — if you're lucky enough to be living with a Host Family in Lithuania, you'll get the chance to immersively experience a handful of different cultures, cuisines, languages, and more.
The Kids Speak Multiple Languages
On a similar thought, the kids you'll be teaching in Lithuania typically speak multiple languages, even when they are so young! The country is a mix of a handful of cultures and countries, and it's not uncommon for children to speak Lithuanian, another language or two, and be pretty advanced with English. Although Lithuanian is the official language, you'll likely meet people who speak 5-6 languages.
Lithuania Means Rain
You can learn a lot about the country of Lithuania if you learn a little bit of Lithuanian — figuring out what the name of this country means can even tell you quite a bit about the weather here. It rains a lot in this country — if you translate "Lithuania" it means "Land of Rain" (Lietus = rain, Lietuva = land of rain)! Volunteers have loved learning a couple of key phrases to help them understand a bit more about their new home.
As Kerry H., puts it (another ILP alumna), "We don't need to know the language to teach English (very true) but you'll want some language skills so you're not completely lost!"
About The Language Barrier
One ILP volunteer had this say "Another thing that surprised me is that even though there is a language barrier, it's still possible to communicate with people. It's an interesting experience trying to convey a message via sign language, body language, and noises, but it works. And it's possible to love people you can't even speak to, it really is!"
The Locals Will Make Sure You're Bundled Up
Volunteers were glad they knew a bit about the weather (and culture) before their semester — If you're here over the colder months, culturally you are expected to really bundle up with accessories like scarves in the cold weather. There's a pretty persistent belief that you'll get sick if you're outside without a scarf, mittens, and a hat. Well-meaning locals will be very concerned if you're not wearing a scarf if you're outside in the winter months.
The People Are So Kind
So many volunteers come home missing the people they met while in Lithuania (and comment on how kind the people are here — you'll hear from many volunteers that "There are so many kind people here" whether it's the cashiers at the grocery stores, the people at school, or the people you meet on the bus). Cameron, who volunteered here one Fall semester, said one of her favorite memories from attending a local church there was a lady who got to know the volunteers, then greeted them with a hug. Someone translated what she said every time she hugged them "I'm hugging you because you don't have your families."
One ILP volunteer talks about how she would go running in the morning with a couple of girls in her group. It's not too common for people to run for exercise, so the neighbors would stop walking or pull their cars over, just to ask if these girls needed help from whatever they were running from!
It's Polite To Say No
One thing I learned firsthand about Slavic cultures is it's polite (and expected!) to refuse something a few times before accepting. So when your Lithuanian friend offers you some chocolate you can say "no thanks, I'm fine" a couple of times even when she says "are you sure?" before finally taking some. This goes both ways — Lithuanians will expect you to offer them something a few times before they say "yes".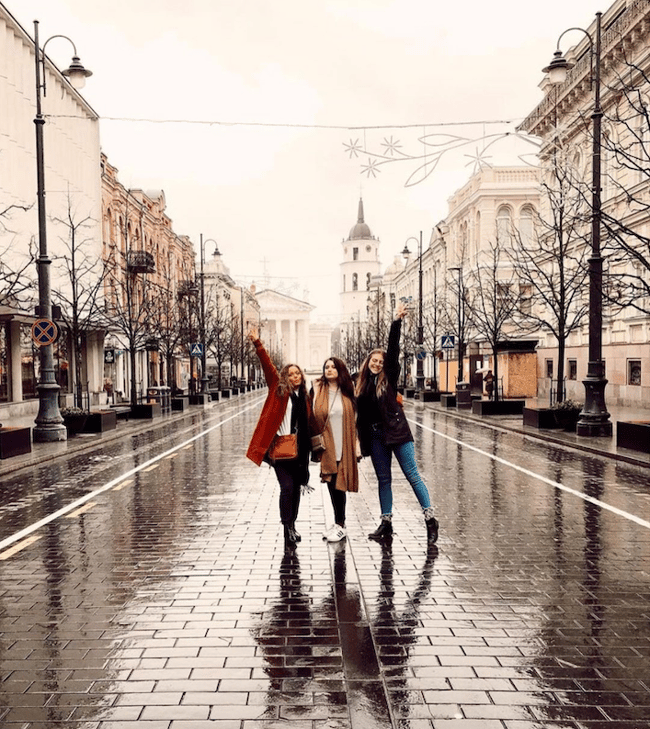 What Volunteers Regret + Recommend
Even though ILP volunteers are here for a whole semester, some volunteers have come home with regrets — to help you avoid that on your semester abroad, here are a few things ILP volunteers recommend:
Don't Waste Your Time
Jen, one ILP volunteer said, "I wish I knew I would regret not just wandering Old Town more often and finding cute shops and restaurants for snacks". Sierra, another volunteer lets everyone know to "go out and see the city" any time you can! Ashlie has some similar advice: "Make the most of the time you have wherever you go! There's always something to go see or do, so don't waste the short amount of time you have staying home to watch Netflix. You won't regret it!"
There is always the temptation to sit inside and just hang out, but you will miss out on so much if you get into that habit. I'd recommend making a goal to try a new snack, visit your city, or experience one of the cool cafes around every day of the week to make sure you don't miss out.
Experience Lithuania
One of the biggest perks about volunteering in Lithuania is the chance to see a country not many Americans travel to. One volunteer put it this way "When people come to Europe, it's typically to see Spain or France, for example. I feel like Lithuania is a hidden treasure, that I'm lucky to get to experience. I'm seeing a place very few Americans ever will. There's a new adventure every day living abroad, and these experiences and opportunities I have here are unlike anything I can get at home."
Try These Treats + Chocolate
My favorite thing about living abroad is experiencing as much of everything as I can ... and a very easy way to do that is to try different treats, snacks, and chocolate when you're in Europe. Our Lithuania volunteers agree — here are a few recommended brands of chocolate to try, along with a few favorite snacks to try at the local grocery store, including the famed cheesecake bars. Our volunteers rave about the juice, bread, chocolate, and yogurt here.
Know This Going In
Holly M., mentions: "Know how to read a public map and how to take public transportation!" Volunteers will be doing their fair share of walking and taking the bus in their country, and will probably need to tackle trains, metros, and other bus routes while on vacation. Volunteers in this location can score some amazing flights from Lithuania to other cities in Europe and tend to do a lot of traveling.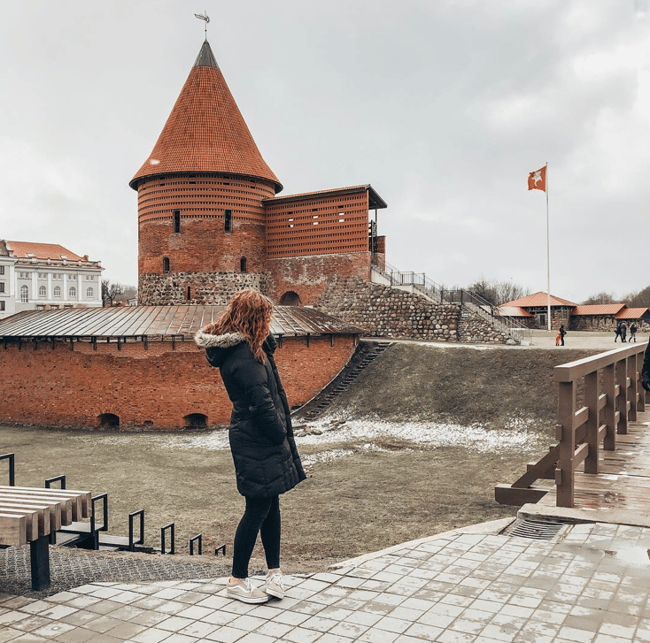 Want more tips for your semester in Europe?
See what our volunteers are up to on Instagram! We have volunteers posting about vacations, teaching, and other tips to help you feel prepared for all the adventures on your semester.