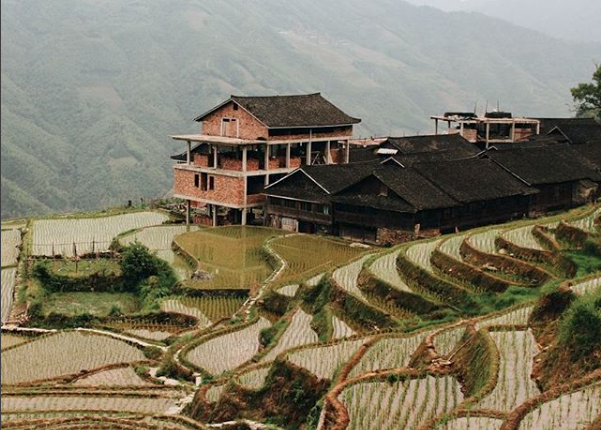 If you're wondering about religion in China (and how that'll impact your ILP semester) you've come to the right place.
Although ILP is not affiliated with The Church of Jesus Christ of Latter Day Saints, a vast majority of ILP volunteers are members and want to attend church during their semester abroad.


---
Want to go abroad with volunteers like you?
See what volunteering in China is like with ILP!
---

As of now, missionaries for the Church of Jesus Christ of Latter Day Saints are not allowed in mainland China ... and religion in China is a bit complicated. The people in China for the most part have freedom of religion, but aren't allowed to proselyte or share their religion with others.
This is why our volunteers are not allowed to talk about their beliefs with the Chinese people while serving abroad. However, our volunteers can attend church in China and can have their testimonies continue to grow while living and serving abroad — So , yes! You can attend church with non-Chinese passport holders!

Depending on what school you are assigned to when teaching English with ILP, the church situation in your specific city may be a little different than you are used to. Here's a bit more about what going to church may look like for you:
Attending Meetings
Call Into Church
Worship In Other Ways
Visiting the Hong Kong Temple
Attending Meetings
There are a few buildings in China that host church for members of the Church. It's not going to a be a meetinghouse that you're used to — maybe you'll meet in the lobby of a hotel, or sometimes you'll be meeting in a member's home. These are usually small branches and love when ILP volunteers attend during their semester. In some cases, you may double the branch's numbers!
ILP volunteers can receive info about where they have worship services near them (if available). Most times, it's an option but it takes some sacrifice. Maybe it's a 3 hour bus ride away, or a long metro ride, or quite the walk. But if that's an option for you, you'll be able to travel each Sunday to meet with other members. Here's how to find a ward or branch to attend no matter where you are in the world.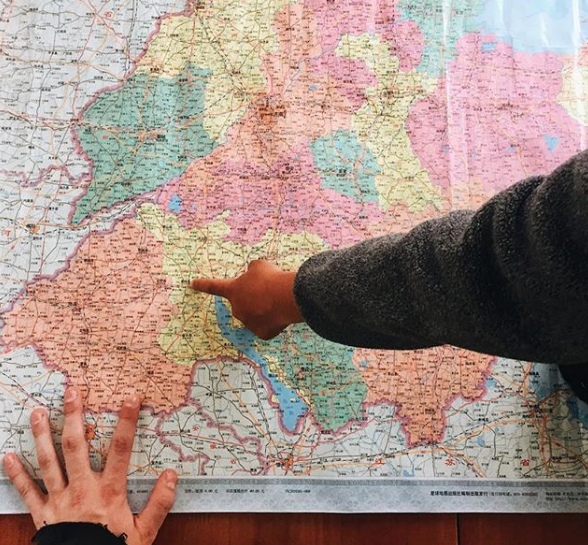 Call In
If there are no meetings or enough members nearby, members of the Church of Jesus Christ of Latter Day Saints in China have the option to either call or Skype call into a branch broadcasting from another city. Sometimes the ward members might even ask a member of your group to give a talk, teach the Sunday school lesson, or share a testimony, all via Skype.
Depending on the school you are at and if there are worthy priesthood holders in your group, often times they will get permission to pass the sacrament while you are calling or Skyping in, so you can have the opportunity to take the sacrament without actually being present at a ward or branch.

Here's what Autumn, an ILP volunteer in Zhongshan told us:
"Church in China was different than in the States, but still awesome. We would call in on our apartment phone and listen that way, or a few times a month we would also travel across the city to another ILP school that had guys who were able to pass the sacrament. It was so nice to be able to renew my covenants even while living in a place where church attendance was different. Plus, how many people can say that they went to church by calling in on their phone or computer?!"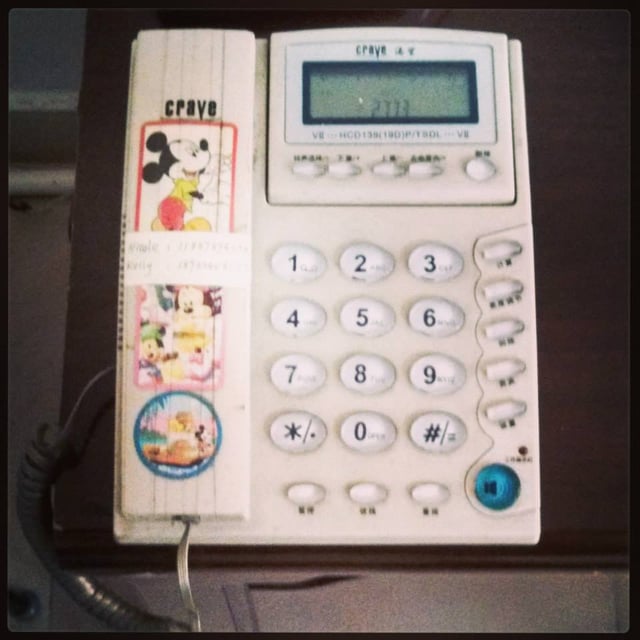 Worship In Other Ways
Sometimes, you won't be able to attend church physically, but you can still access the blessings while you're abroad. While serving with ILP in China, Mark B. tells us his experience with being able to give blessings to other volunteers, " I had a couple dozen opportunities to give blessings to my fellow teachers. They were all great experiences that really helped me to form closer friendships with the recipients and helped me feel closer overall to our group of teachers."
One day, one of the teachers in Mark's group got pretty sick so she went to the hospital. In this public hospital, she was in a room with about 15 other beds all full with patients and their family members. Oh, and heads up — if you're a foreigner in China, you will get stared at. It was no different in this situation. As Mark walked into the hospital room to give this volunteer a blessing, all eyes seemed to be on them. With no dividers to give them privacy from the others in the room and with many interested onlookers, Mark prepared to give his friend a blessing.
"I annointed and quietly blessed my friend in front of all those people and the entire room was silent the entire time. I don't know if I've ever felt the Spirit so strongly during a blessing before. I don't know if any of the other people in the room remember that day, but for me it is a memory that will stick with me for a long time, as the time I was able to share a spiritual aspect of my life with the people in China."
Even if the Chinese people didn't fully understand what was happening, they all respected and fell quiet during this testimony building moment for Mark.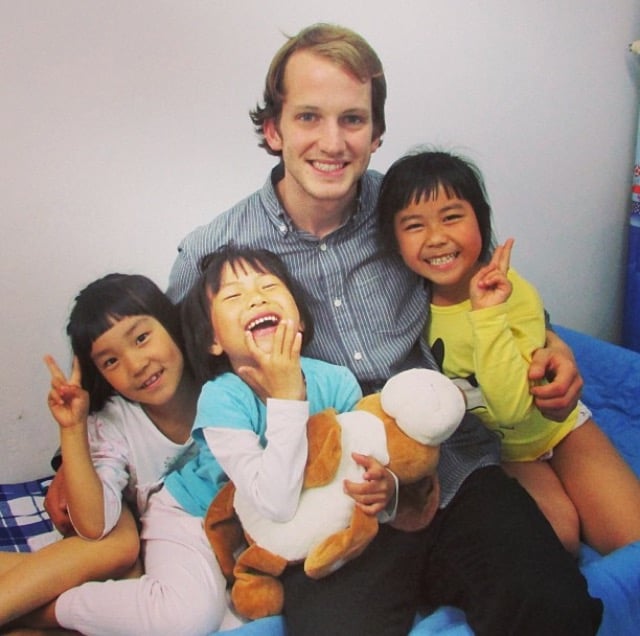 Church in China may be a little different than what you are used to (unless you normally Skype into Sacrament meeting!) but you can still grow you testimony when you're abroad.
Kaitlyn, an ILP volunteer tells us about her experience, "My China church experience was amazing and my testimony grew so much while I was there. One thing I felt inspired to implement was having nightly prayer and scriptures with my girls for whoever wanted to come. They all knew it was at 8:00 in my bedroom so anyone who wanted to come could. There wasn't any pressure, we would read just one chapter and have a quick prayer together. I know that helped us grow together because we would end up hanging out and talking/laughing telling stories from the teaching day together. It brought our group so much closer together and I recommend doing that to anyone who is looking to grow together."
Visit the Hong Kong Temple
Because of visa requirements, during the semester, ILP volunteers are not allowed to travel to Hong Kong. However, at the end of the semester some teachers choose to travel on their own and you can take that chance to see Hong Kong. Just know that as soon as you leave China, your visa is void. Hong Kong is not considered part of China so you will not be able to re-enter China. Just make sure you have a flight set up directly out of Hong Kong.
In Hong Kong, there is an temple which some volunteers are able to visit after their semester, like Cherish — "After spending four months teaching in China, I was so glad that my sister and I were able to go to the Hong Kong Temple together. My love for the gospel grew even more. Going to the temple in China really helped me to realize that Heavenly Father loves each of his children, including the sweet kids I was able to teach, even if they have no idea who He is. Going to the temple was the perfect way to end my incredible semester in China."
Interested in experiencing China?
If you've been thinking about the chance to come live and teach English abroad, come check out International Language Programs! Volunteers will be living, teaching, and traveling all together with travel time to experience what this country has to offer, plus the chance to make a difference by teaching English.