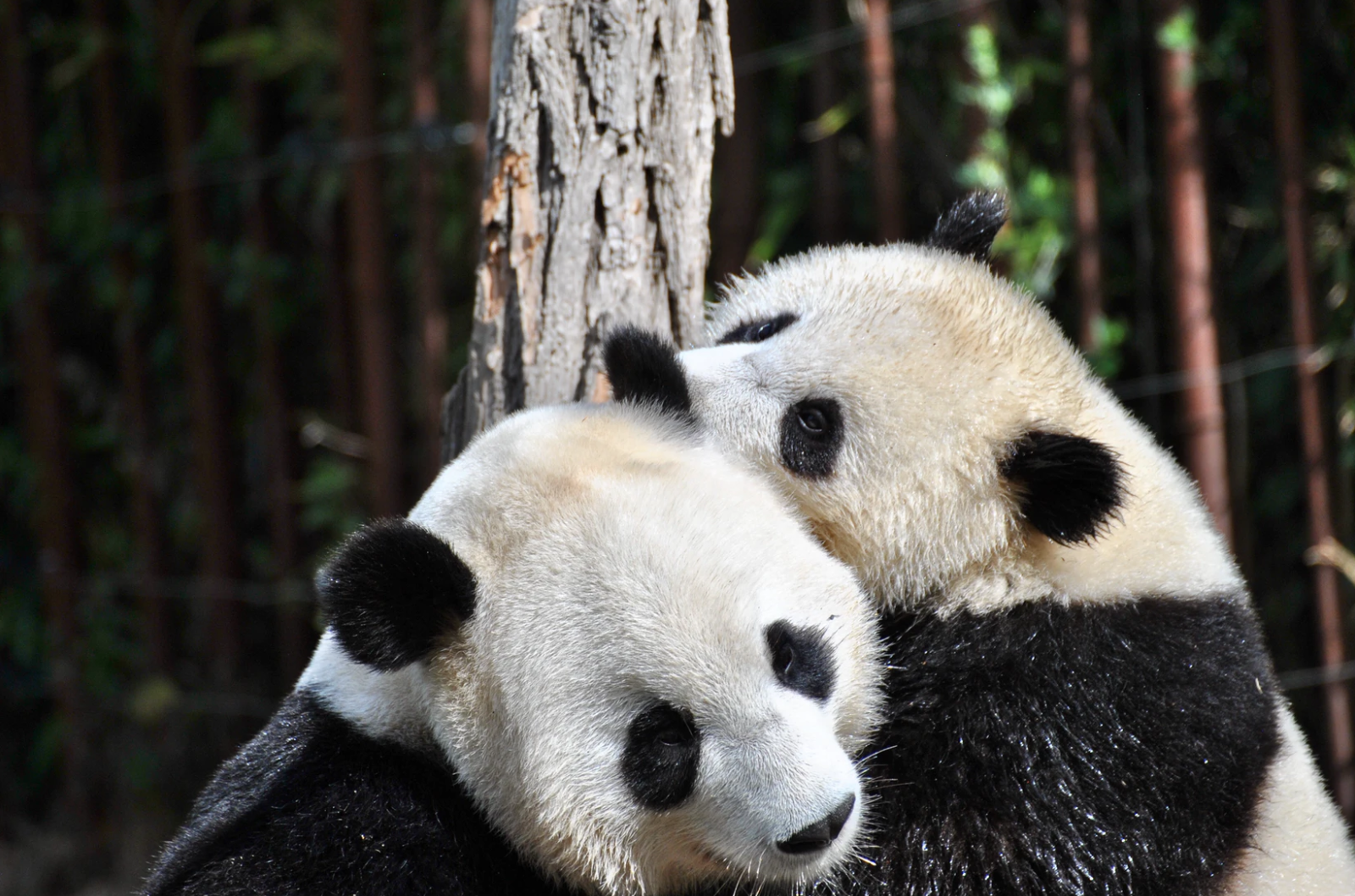 If you're headed to China, you've got a chance to see these beautiful creatures in their home.
One of the best ways to experience China is to come stay for awhile. This country is huge. I mean ... huge. I spent four months there as an ILP volunteer and I still wasn't able to see everything I wanted to! There's seriously so many places you just can't miss.


---
Volunteer in China like I did!
Learn about how it works to volunteer with International Language Programs

---

International Language Programs (ILP) sends volunteers all around the world to help children learn English. And like I mentioned, one of those countries is China! It's the perfect opportunity to get away for four months, travel with a group of new friends that are your age, and experience another culture as you live like the locals.
While volunteering abroad, ILP volunteers also get the opportunity to travel all around the country — you get quite a bit of vacation time plus every weekend off as an ILP volunteer! Besides seeing the Great Wall, make sure you head to Chengdu and check out the Panda Reserve if you want to see Giant Pandas in China — it's the best place to do just that.
Come Explore Chengdu, China
You can see pandas at different zoos across China, but Chengdu is the prime spot to see them. I mean, this place is renowned around the world for preserving and supporting the growth of this species.
But lucky for you, there's a ton of really incredible places to see in and around Chengdu, so you can head here for more than just pandas. Here's a full guide to help you plan your trip to Chengdu.
Chengdu is in central China. You can find 12-13 hour trains from Shanghai and 8-10 hour train rides from Beijing. If you're coming from Beijing though, I'd recommend stopping in Xi'an, another favorite vacation spot (here's a Xian guide) and then continuing on because it's less than 4 hours from Xi'an. If you're short on time though, consider flying either roundtrip or 1 way and then taking a train the other way (to make the trip more affordable). A direct flight from Beijing to Chengdu is around 3 hours, and 3.5-5 hours from Shanghai. I love trip.com for booking transportation around China!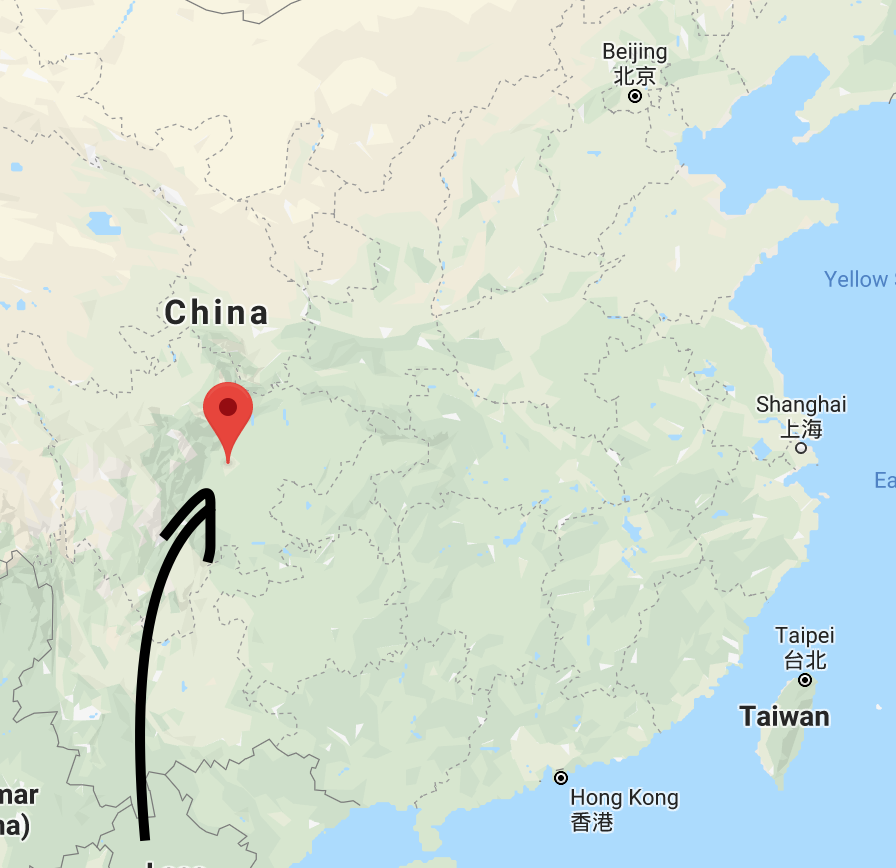 Then Head To The Chengdu Research Base of Giant Panda Breeding
Now that you've made it to Chengdu, it's easy to come see the pandas!
Once considered endangered, pandas are now listed as "vulnerable". The past 10-15 years have been a step in the right direction and this research base is one organization that is fighting for good.
What is it?
The Panda Reserve in Chengdu specializes in the care of all pandas, from babies to adults (CUTE). You'll even get to see Red Pandas! I didn't even know there was such a thing as a red one until I got to the park and they were so fun to watch. They look almost fox-like and they're quick too. We were having so much fun spotting them when they zipped by.
It's set up similar to a zoo, but focuses on housing species of pandas ranging in all ages (as well as a several other animals). It's quite large, so you can walk from area to area to check it all out.
Get more details on their website.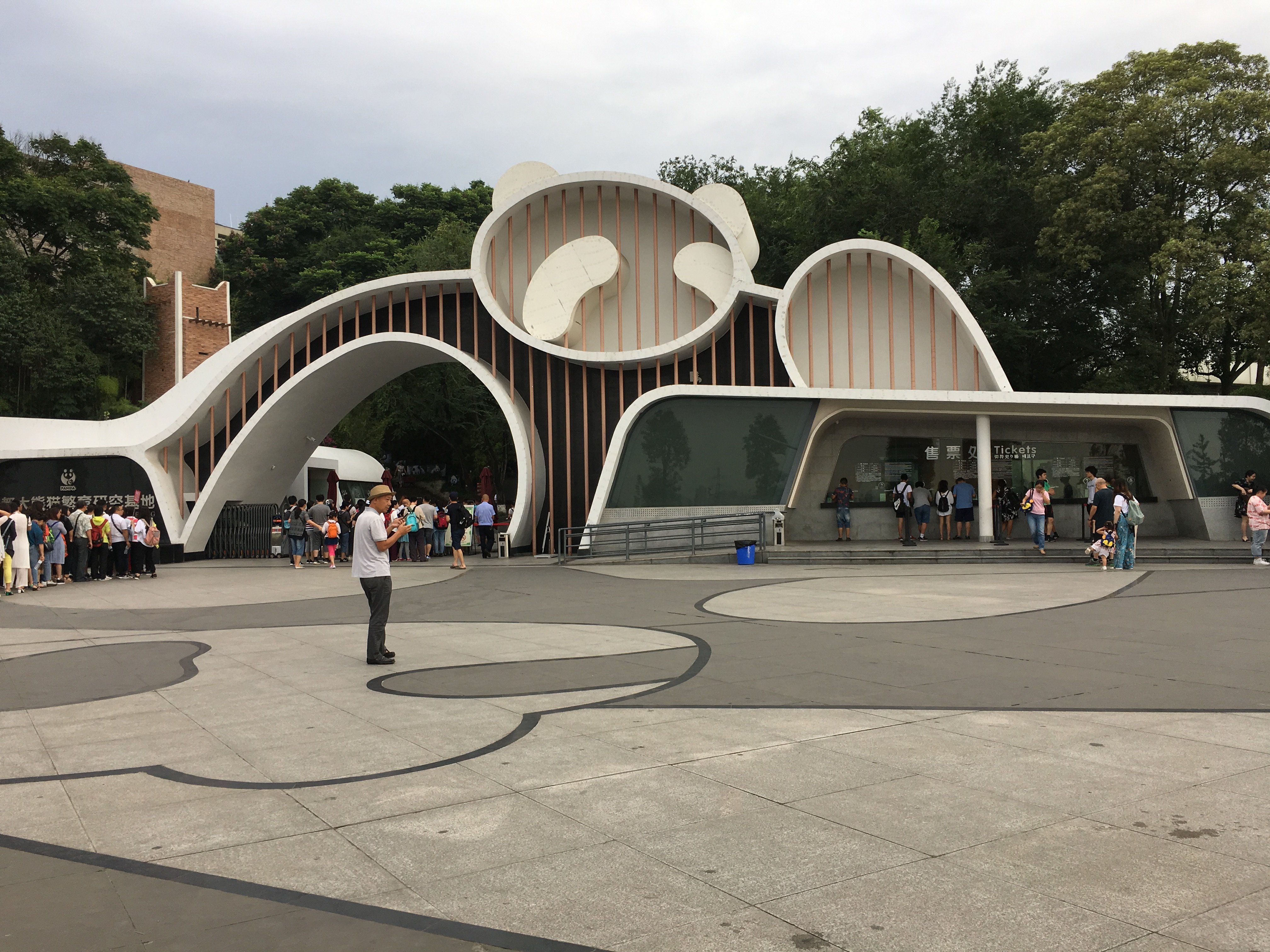 Costs + Details?
Full price admission is 58 Yuan (which is less than $10 USD).
The reserve is open from 7:30am - 6:00pm. I highly recommend going as early as you can! The best time to visit is in the morning around 9-10, during the panda's breakfast time because they are most active then. When pandas are active, they're actually quite playful and fun to watch. At one of the giant panda enclosures they have a large wooden play set and we got to watch the pandas running around, climbing, tumbling off the play set, rolling down the hill ... it was one of my favorite parts of the whole day. If you catch the pandas outside of play time though, they're usually laying around and hanging in trees.
You only need to allocate half your day for this. When I went, we arrived in the early morning, walked all around the park, had a snack at one of their cafes, and then headed on to the next fun thing by noon. The park has suggested routes of walking around and they are estimated to be a 1.5 hour and a 3 hour route, which gives you plenty of time.
*These are accurate at the time this post was written, but double check their site for any updates.
How to get to the Panda Reserve
Once you arrive in Chengdu, getting to the Panda Reserve is actually pretty easy.
By Bus:
From the Chengdu Shuangliu International Airport to Chengdu Research Base of Giant Panda Breeding aka the Panda Reserve you can take the bus.
Take bus 303 to Sichuan Stadium Bus Stop, from there get on bus 99 to the Zoo Bus Stop, then you can take either bus 87 or 198 to Panda Base Bus Stop. Total travel time will be about 2 hours and 20 minutes but it is so worth it! Plus, the bus fares are inexpensive, so don't plan on paying more than a few dollars.
From Chengdu North Railway Station to Chengdu Research Base of Giant Panda Breeding aka the Panda Reserve you can also take the bus.
Take bus 9 to the Zoo Bus Stop, and then transfer to bus 87 or 198 to Panda Base Bus Stop. Total travel time is about one hour.
By Metro:
The Panda Reserve is located off of the Line 3 at Panda Avenue Station (Xiongmao Avenue Stop). The reserve is 3 miles away so you'll want to take a taxi to reach it which should only cost a couple of dollars (15 yuan).
By Taxi:
Of course, you can always grab a taxi from the airport. It will probably end up costing you about you 100 Yuan. From the North Railway Station, it will probably cost around 30 Yuan.
This page also goes into detail of how to arrive.
Nearby Vacation Spots
When you're done visiting Chengdu, take the short trip down to Leshan, located only 30 minutes, by train, away from Chengdu. Click here to read all about my trip there, and add it to your trip itinerary too! We also recommend spending a couple of days hiking Mount Emei.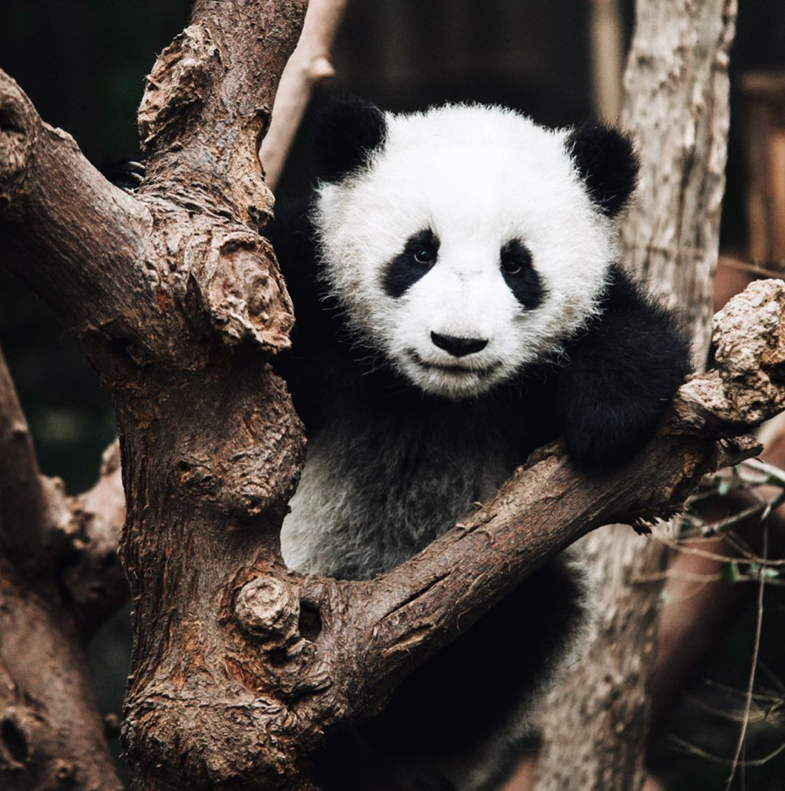 Interested in traveling to China?
How about living there? ILP volunteers spend a semester living abroad in this amazing country with plenty of free time and vacation days to explore things like the Panda Reserve. Here's what it takes to be an ILP volunteer (we keep costs low and have a very high acceptance rate!) and click the button below to learn more.