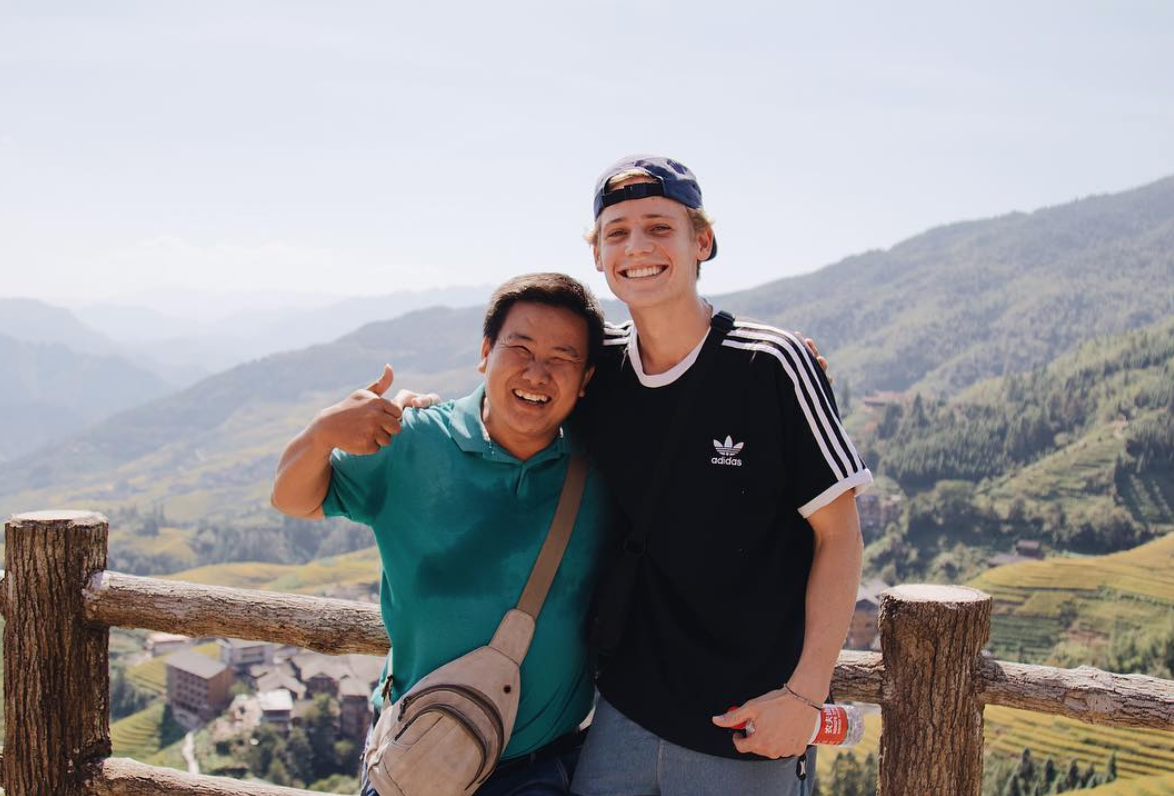 You gotta go to Yangshuo while you are volunteering in China…you just gotta. The best spots in this area are in the countryside outside of the little city — to help you find them, here are some of our favorite guides you can hire for the day.

Oh, Yangshuo. How I love you. There's a reason this vacation spot is practically every ILP China alumni's favorite place. Picture ah-mazing days filled with bicycling along rice fields, swimming in mud caves, drinking mango smoothies, seeing viewpoints like this and taking bamboo rafts down the Li River….yeah it's basically an outdoor adventurer's dream.
And there's a lot to do here, if you couldn't tell. Need help narrowing down what to see? Check out this complete guide to your trip in Yangshuo. I definitely recommend checking out some of the sites yourself, but a rad way to get the most out of Yangshuo is to hire a guide.


---
Want spent more than just a week or two in China?
See what your life would be like in China and think about taking vacations to places like Yangshuo and the Great Wall.
---


Okay, now that we've gotten that taken care of, onto our guides. Keep on reading to figure out what would best for your trip:
Why Should I Get A Guide?
Spend the Day With Peter
Bike Around With Esther
Hang out With Yuan
See Yangshuo With Julie
Find Your Own Guide (With Some Help)
Why Should I Get A Guide?
I know...whenever I hear the word "guide" or "tour" I immediately get turned off. Sometimes as tourists we are on guard (or just annoyed at being swarmed by someone everywhere we go) so we push people away if they approach and try to sell you something. But in Yangshuo, it can be really helpful because instead of walking around a city with city streets to guide you, you're going to be bicycling around a countryside. They're incredibly affordable, you get to support the locals as this is their job, and they'll show you places you wouldn't find on your own.
Courtney went to China with ILP and mentioned how her guide grew up in Yangshuo and shared some amazing experiences you couldn't have gotten anywhere else. So, think about getting the inside scoop, not planning a thing, and seeing some special sites by hiring a guide.
Do I really need a guide?
Honestly, no. You can definitely do it on your own if you want to just be adventurous. Most hostels will have a free map of the area that you can take and point you in the right direction. You can also rent bicycles on your own for very cheap (again just ask your hostel or hotel where the nearest place is to do that). It's very popular to ride bikes here, so rentals are all over the place.
We just love the guides here because you can't always find the best spots on your own, you know? Plus from our experience, the guides (we have our favorites listed below) have all been so fun that just hanging out with them became one of the highlights of the whole trip.
A word to the wise about scooters
Many tourists also rent scooters to ride further out into the countryside or to nearby towns, however if you do a few searches on Google you'll quickly see it comes with some pretty hefty risks.
*ILP Volunteers - While you'll find many guides (including our favorites listed below) that offer tours on scooters, this is not allowed during your semester with ILP for your protection. Stick to the bicycle rides.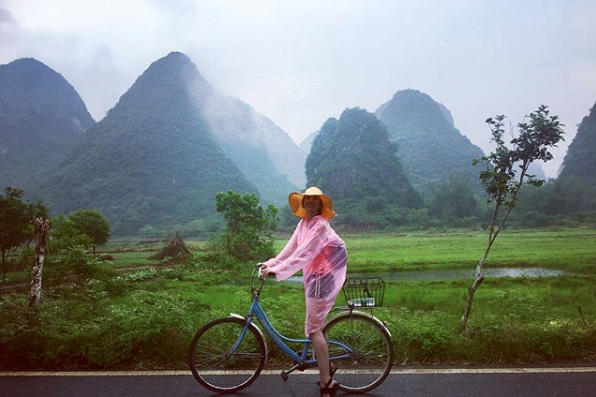 Spend the Day With Peter
Mmmkay, onto our favorite guides. Loads of ILP alumni rave about Peter and how awesome he is. He's so nice, and Angelina (another happy ILP China volunteer) said he made their trip to Yangshuo so worth it! You can rent bikes during your guided afternoon with Peter.
Here's his contact information so you can let him know when you're going to be in town. He's gotten pretty popular so I'd recommend booking him as far in advance as you can. And yes, he speaks English!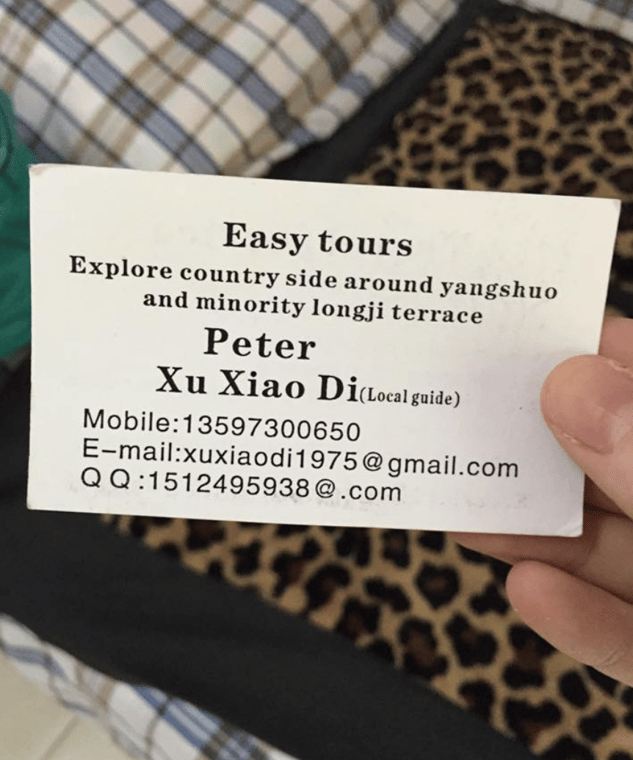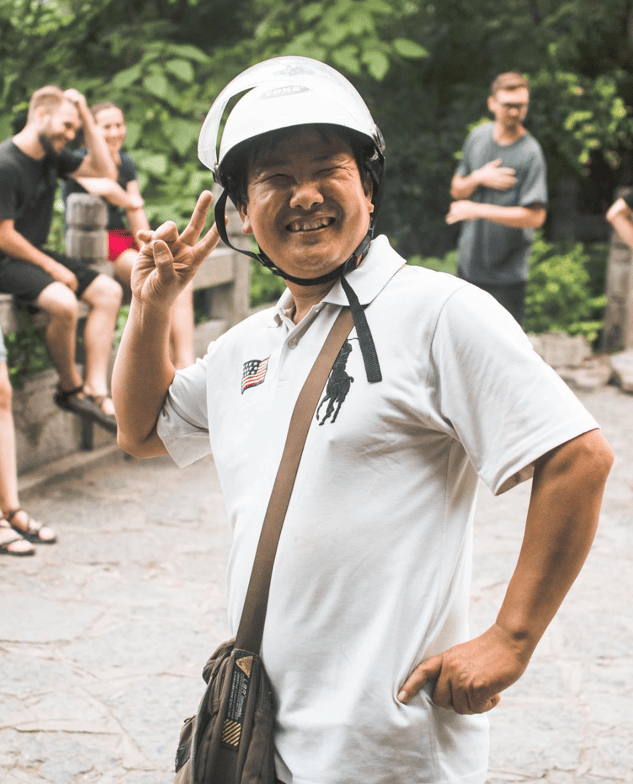 Bike Around With Esther
Esther's a bit of celebrity with our volunteers as well, she even has her own blog post! Stacie (who has volunteered with ILP in this country twice now) has quite the story to tell about how Esther impacted not only her Yangshuo trip but her life.
McKenzie also volunteered in China and had loads to say about how Esther is "seriously the cutest little lady and so so sweet." When you send her a message or call, she'll tell you where to meet her (which is really easy to find) and you pick a bike and off you go. Esther shows you the stuff you want to see and do (like the mud caves) and the behind the scenes stuff. We love Esther!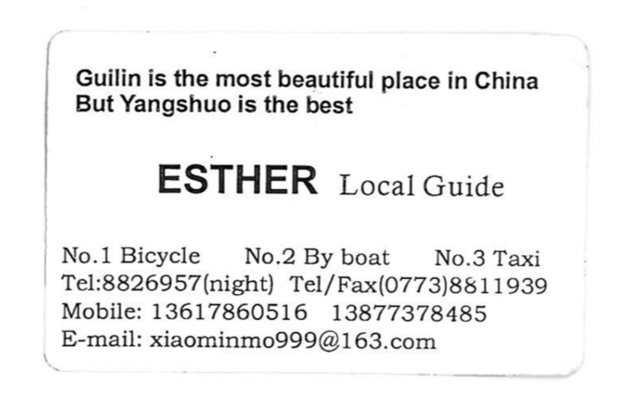 Hang Out With Yuan
Sometimes our little-bit-of-a-celebrity guides Esther and Peter are booked up when you're going to be in Yangshuo — but don't fear! We have another favorite, Yuan, who comes recommended by Peter (so you know she'll be great). Like Esther and Peter, she'll help you rent a bicycle and show you around, taking you to the best spots for a good price.
One ILP alumni Jerem T. was able to go back to China a few years after his ILP semester and got a hold of Yuan and only had good things to say ("you will LOVE her").
Reach her via WeChat: xmxy070709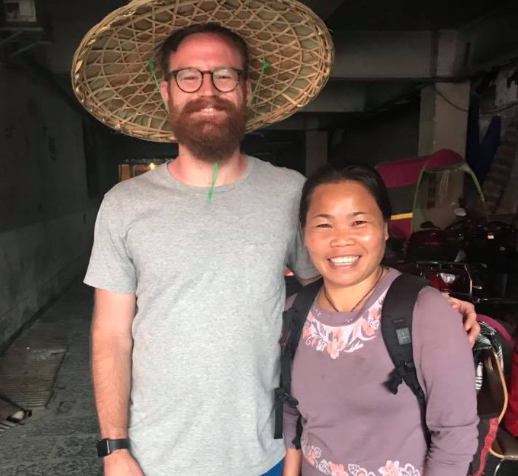 See Yangshuo With Julie
One ILP group booked a tour with Peter's cousin Julie (yep the Peter we just raved about above). She's been a tour guide for 10+ years, and speaks English very well. Here's what one ILP volunteer said about Julie : "She was the best! She was like a mom honestly - she randomly gave one of the girls a massage when she was feeling sick, she gave us fruit every morning when she saw us, and she taught us how to make traditional Chinese food and she also brought us to her own house where she cooked for us again. I don't know if she does that with every group but it was so special what she did for us!
She would always stop to take a picture of us without us asking when a pretty view would come up. We loved Julie so much! She was so gentle and kind and patient and charitable and giving ... One of the girls cried when we were all saying goodbye to her lol. She was so sweet! We would recommend her to anyone!!"
Contact Julie on WeChat: wxid_chtb0l09463v22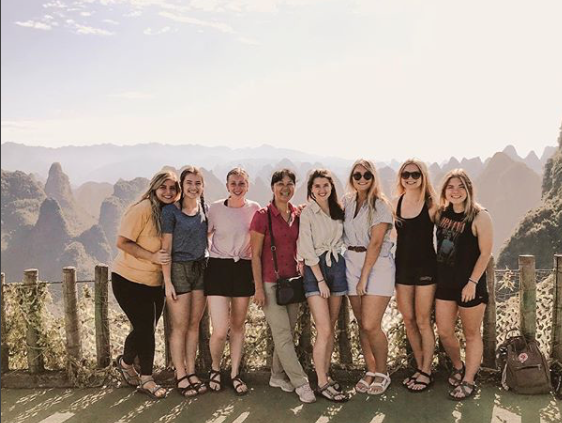 Find Your Own Guide (With Some Help)
Obviously, these aren't the only good guides in Yangshuo — lots of our volunteers have just bumped into their guide on the street, booked the same day, and had a fabulous time. Most guides speak English pretty well in Yangshuo and are eager to show you around this beautiful place. Hang around the walking streets (especially in the mornings, when guides are wanting to book for their day) and see if you run into someone.

Or, let your hostel take care of you. Past volunteers have mentioned how their hostels have done a great job arranging bicycle rental and helped them find a guide for the day.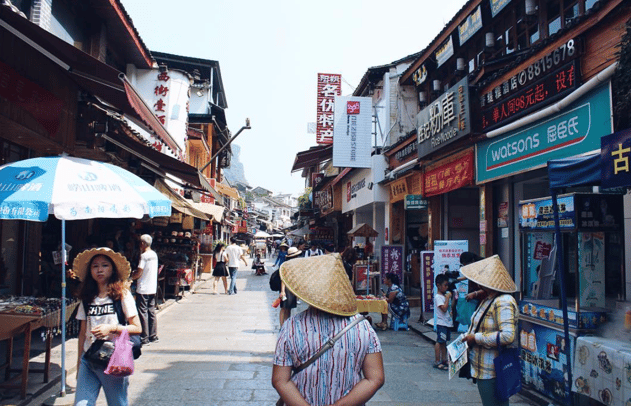 Dying to see Yangshuo for yourself?
Don't blame you — we've got tons of posts on our blog so you can get more China in your life and also make it easy to get any questions answered by talking to one of our ILP reps!