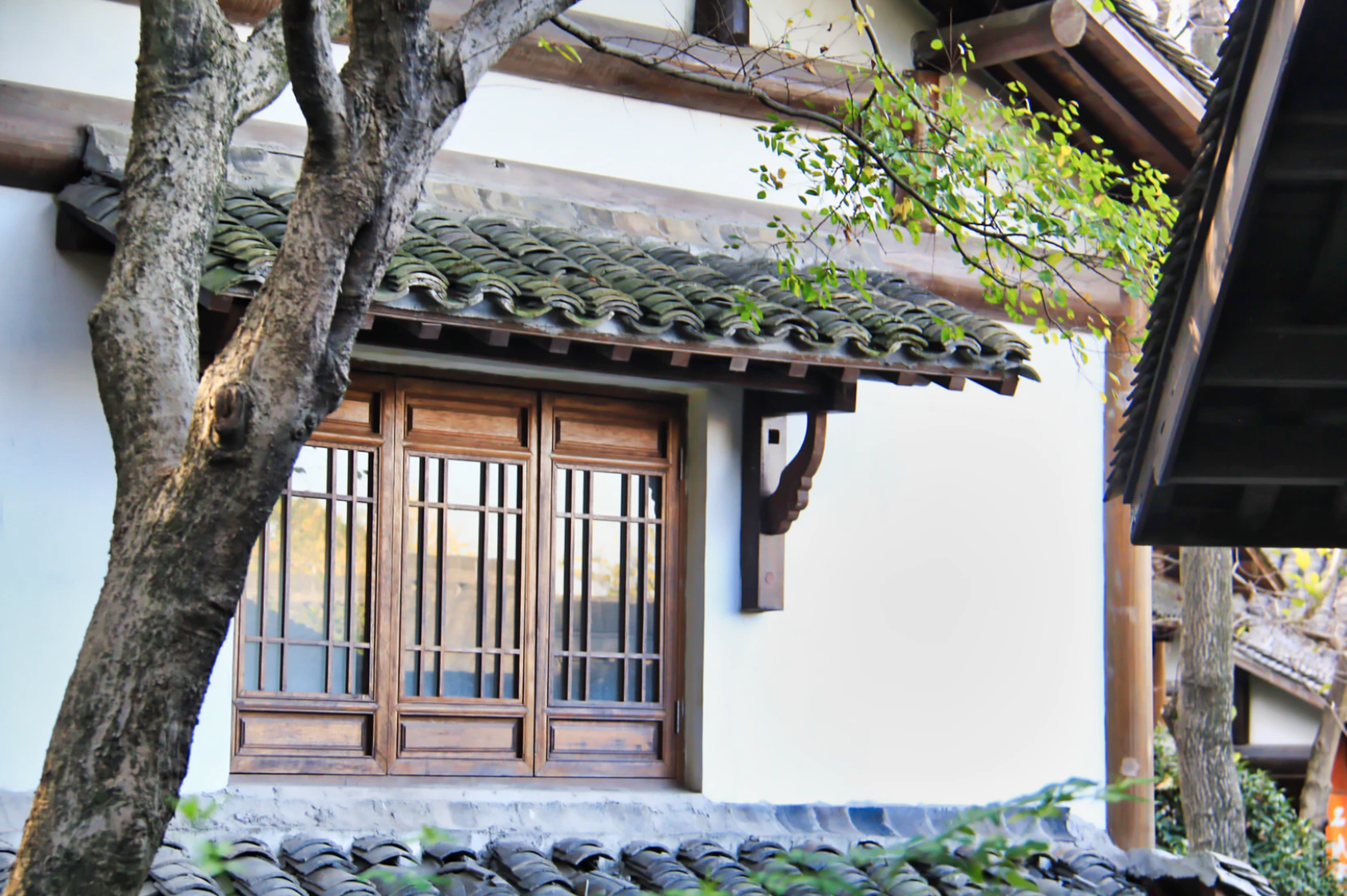 While you're touring around Shanghai, how about taking a day trip to the water town of Hangzhou?
Good news: We've found a cool water town that's only an hour away from the hustle and bustle of Shanghai. So after you've had your fill of shopping and had a day at Disneyland … (yep, you can go to Disneyland even when you're in China!) head to West Lake to meander around the gardens and see sites on a Dragon Boat ferry.


---
Good luck fitting everything to see in China in a 2 week trip!
Why not spend a semester living abroad with ILP?

---

The great news is that there's tons to see right in this part of China and Hangzhou is just one of the rad water towns near Shanghai — Here's what you need to know about Hangzhou.
Getting To Hangzhou
All of China is pretty well connected with trains, especially cities near the huge metropolis, Shanghai. Hangzhou is no exception. If you're starting from Shanghai, it should take you about 45 minutes - 1 hour, depending on the type of train. Tickets are also inexpensive: Plan on paying around $8 to $32 depending on the kind of ticket you are booking.
Psst: If you're including Shanghai in your travel plans, we have a whole guide to the city.

If you aren't headed from Shanghai, you can see if any trains head to Hangzhou directly from the city in China you're living in. We love looking up train connections, prices, times and booking our tickets on C-Trip.
Just so you know, there are three train stations in Hangzhou: The Hangzhou Railway Station, the East Railway Station, and the South Railway Station. Each are connected via the city's metro which makes getting around here a cinch.
Getting Around Hangzhou
The lake town is rather central, but luckily a metro and bus system make getting around the city very easy. As of now, there are three metro lines in Hangzhou, but in the years coming, there are plans to triple that amount. Get a map of the metro on the Metroman app: You can see the metro map, plan your route and get handy info like how much time it will take to get from one stop to the next.

There are also buses that can get your around. Most of the tourist attractions will be reached via buses Y2, Y6, Y8, Y9 and Y10.
Here's a great source for seeing the Hangzhou metro lines if you like to plan things out before you arrive.
All About West Lake
What is West Lake?
The main attraction in Hangzhou is West Lake; this scenic area is often called "Heaven on Earth", so be sure not to miss it. You can choose to walk the perimeter of the lake, crossing over bridges and through boardwalks, or you can ride a boat around the perimeter (and to other islands in the lake) or you can rent bicycles around the lake's outer edge, stopping at various museums, pagodas, parks and other attractions. I suggest a combination of those options. Oh and don't forget the lake's nightly light show! It's a light and sound show, done China-Style.
How to Get To West Lake + A Map
Here's how to get to West Lake via metro: Ride Line 1 to Longxiangqiao. Exit, then walk west to reach, or go north to the Bai Causeway.
The Lake is free to visit, but certain attractions do charge a fee (like the Leifang Pagoda and any boat rides).
Get a look at the map of the lake, here. I suggest taking a look at the map and seeing what sounds interesting, and let that guide your day. My ILP group spent some time walking around (there are vendors who will let you rent traditional costumes for a quick pictures and other artists) plus some things are pretty to see on food (like this huge pond full of gold and orange koi.)
We then hopped on a boat and toured the lake, before renting bikes and seeing the places we didn't want to to walk to.
Things To On/Near The Lake
Rent A Bike
I recommend this option, at least for a bit of your West Lake visit. You can cover much more ground via bicycle than you can walking, plus renting a bike is easy. You'll find bike rentals around all the scenic spots and main tourist bus stops.
If you have a Z Card (you'll need to apply for one near the Exit C1 of the Longxiangqiao subway Stop — look for the IC Card Service Center. You'll need to pay 300 CNY which includes a 200 Deposit free ), you can swipe your card and access a bike per hour: The first hour is free, the second is 1 CNY, the third is 2 CNY. If riding for more than three hours, plan on being charged 3 CNY per hour. Once you're finished riding, return the bike and return the Z Card at the same metro station to get the deposit and balance back.
If you don't have a Z Card you can rent private bicycles by the lake for 15 or 20 CNY for the day. You'll pay a 100 CNY deposit and leave your passport or other ID, or supply a larger deposit (like 500 or 800 CNY) if you'd rather not leave your passport.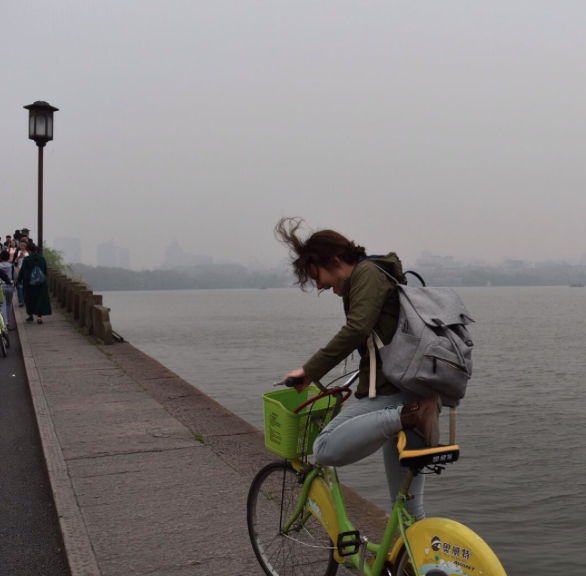 Take A Dragon Boat Ride
There are several boat options for your West Lake experience. There are row boats, leisure boats, painted boats ... basically all kinds that you can choose to row yourself, or ones where you just sit back and relax. Price range from $2 tickets to $22 tickets.

Most of the leisure boats include tickets to a few other attractions on the lake, like Three Pools Mirroring The Moon or the Mid-Lake Pavilion. On these islands, you'll see gardens, pagodas, tea houses, other sitting rooms and attractions. One island is where the picture on the back of your 2 Yuan note is from... how could would it be to vacation to all the pictures on the back of your Yuan? Start crossing off those destinations by visiting West Lake.
Get a breakdown of the types of boats, the prices, what the tickets include ad their schedule here.
Tour The Museums and Pagodas
The entire lake is surrounded by little gardens, and walkways, bridges and causeways, tea houses and pagodas. You'll find little tourists booths around West Lake were you can purchase a map for a few CNY that folds out and is crammed full of information. My ILP group spent the whole day exploring all the things we wanted to see on our day to West Lake and still ended up not seeing it all. There are draping gardens where the Orioles birds sing, a massive Buddhist temple complex, viewpoint bridges and more.

The map you'll get once you are there will help you narrow down your activities on West Lake, but I'd plan on spending a full day here exploring.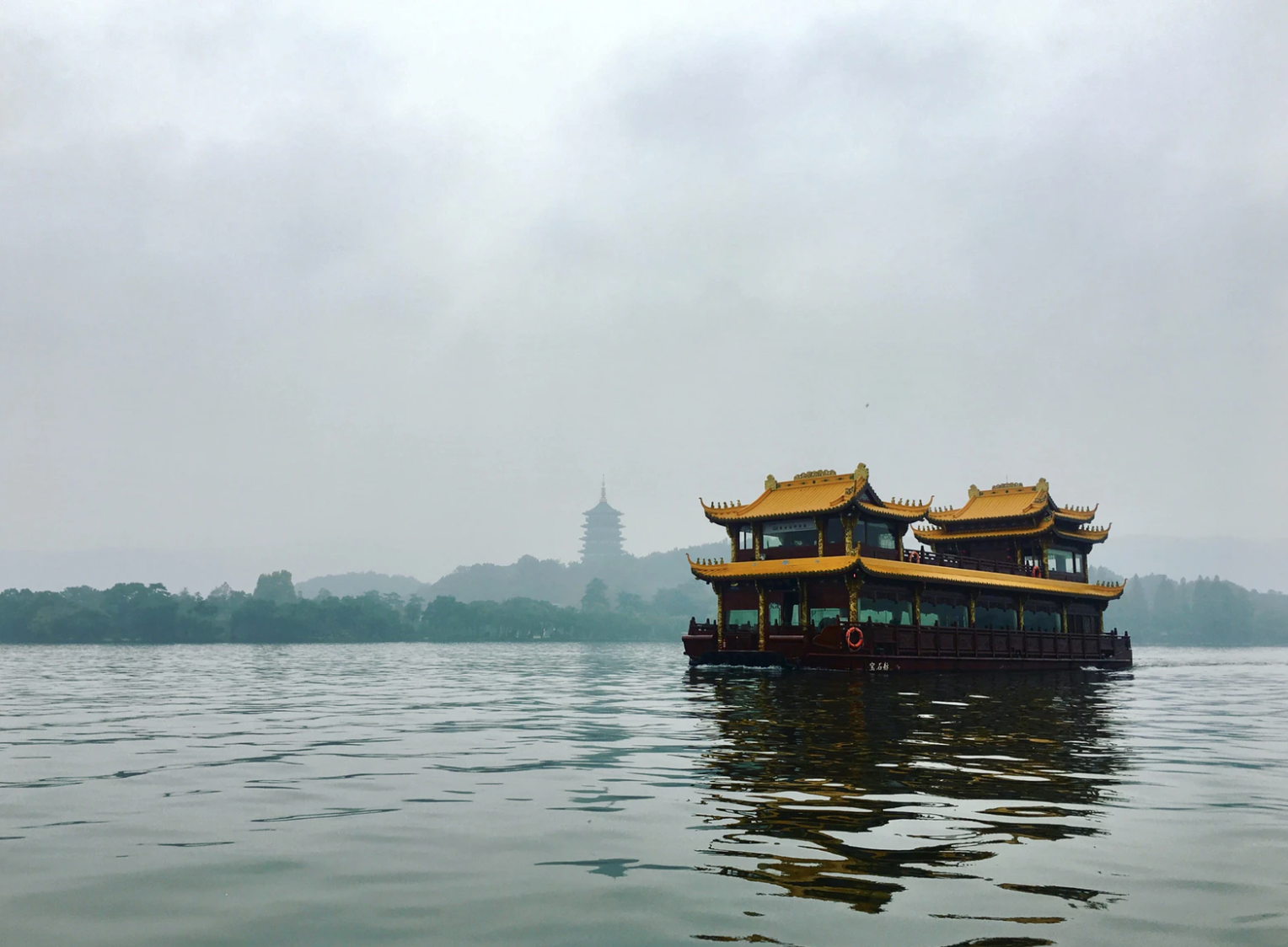 Things To Do Outside Of Hangzhou
If you'll be visiting for the weekend, this city is home to and also rather close to a few other attractions that we are a fan of — especially since they are easily reached via public bus.
Visit The Night Market
Plan on getting dinner and some shopping done at the Wushan Night Market in Hangzhou. Food wise, you'll find stalls cooking up mushrooms, fried squid, bowls of veggies and noodles and other snacks. Then plan on spending a bit of time wandering around the vendors who have stalls crammed full of trinkets, knock off watch brands, scarves, hats, makeup and nail polish, wallets and suitcases, socks and other clothes.
Getting Here (via this blogger) : Get off at Longxianqiao (龙翔桥) on Metro line 1, and exit from Exit D4. Then walk along Pinghai Road (平海路)to the east direction for a few minutes, you will see Zhongshan International Hotel Hangzhou. On the right side of the hotel is a south-north road known as Yuewang Road (岳王) leading to Renhe Road (仁和路)where the night market is located.
Take A Tea Plantation Tour
Just six miles away from downtown Hangzhou is a famous tea plantation called Meijiawu where neat rows of tea are grown, picked and processed — a fascinating process and cultural slice of China. You'll find night markets in town selling famous Longjing tea, so seeing where this tea is grown is a unique experience.
If you'll be visiting the Longjing tea village in the spring, you're in luck. In March to early April, the leaves are being picked, so you'll see the green rows of tea lined with people carefully picking the leaves. You can even join in for a small fe (usually around 10 - 80 CNY for picking and tasting).
Head's up — There's a big festival that happens towards the end of April which is neat to see, but does draw lots and lots of crowds.

Getting here — Take bus 103b, 103, 121b, 121, or 324 to Meijiawu.
Visit 1,000 Islands
If you'll be visiting Hangzhou in the fall, maybe skip out on the tea village and visit Qiandao Lake instead; a lake floating with over 1,000 islets. In the fall, the greenery fades from verdant emerald to warm yellows and oranges, which is just stunning.
There are lake activities (like boat rentals), tons of site seeing, animal spotting (this place is home to animals like peacocks, monkeys and ostriches) and more.
For more information, check out this post about Qiandao Lake.
Getting here (courtesy of Travel China Guide):
| | | | |
| --- | --- | --- | --- |
| West Bus Station | 06:00 - 18:50 with an interval of 20 - 50 minutes | CNY 65 | 2 hours |
| Passenger Transport Central Station (Jiubao Passenger Transport) | 7:00 - 18:20 with an interval of 30 - 50 minutes | CNY 73 | 2 hours |
| East Railway Highway Bus Station | 7:20 - 19:15 with an interval of 30 - 70 minutes | CNY 73 | 2.5 hours |
| South Bus Station | 7:45, 8:50, 9:55, 10:55, 11:55, 14:55, 15:55, 16:55 | CNY 70/73 | 2 hours |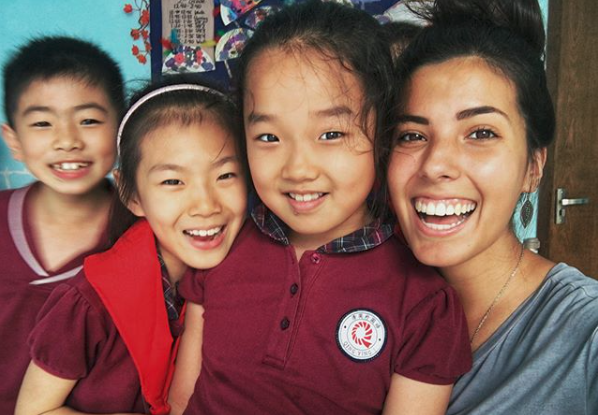 Interested in spending a semester abroad here?
International Language Programs (or ILP for short) is a non-profit org that sends volunteers to live for a semester in China (and a few other countries). You're teaching English part time (no experience necessary) but will have free time, weekends off and vacation days to see even more.