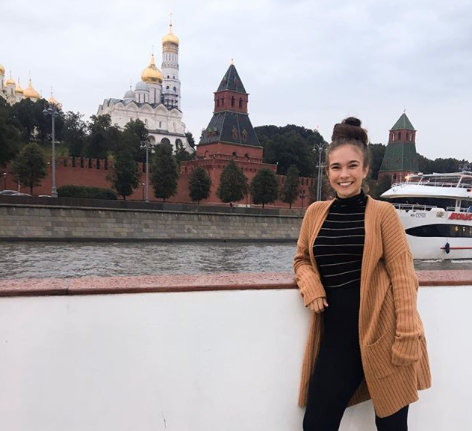 Get a view of all Moscow has to offer by cruising the river, passing along many of the city's main attractions like St Basil's cathedral, a panorama of the Kremlin, and more!
If you're visiting or spending any amount of time in Russia, make sure you visit Moscow. It's a city bursting full of some of the prettiest buildings I've seen. Another perk? You can float slowly past these beauties if you take a cruise along the Moscow River.
---
Thinking you need more time in this country?
See what volunteering in Russia is like
---
We've got a long, long, long list of everything there is to do, see, eat (and more) in Russia — particularly in Moscow, Russia. If you'll be spending 1-3 days in Moscow (or longer), you'll want this guide to Moscow: It's full of tips like the best ways to shop, places to eat, and other things to do.
But one way to see a lot is to take a river cruise! Here's what you should know:
Tell Me About The Cruise

When Is The Best Time To Go?

All The Info You Need
Tell Me About The Cruise

If you're limited on time in Moscow, here's a great way to soak it all in in just a few short hours. Even if you're not short on time in Moscow, you'll want to spend a few hours seeing the sites by river. It's pretty affordable, plus you can relax while there's a Russian narration of what you'll be passing.

What Can I See?
You'll get to see Moscow's most famous buildings and sites like ...
St Basil's Cathedral
Kremlin panorama
Stalin's sky scrapers
Cathedral of Christ the Savior (the main church in all of Russia)
The famous Olympic stadium, Luzhniki
Moscow State University
Gorky Park
Peter the Great Monument
Former chocolate factory — Red October

New Maiden Convent

White House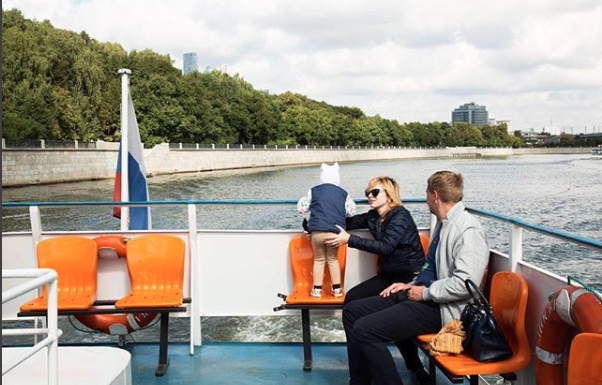 Here's A Highlight Or Two Of The Cruise
Stalin's Seven Sister Buildings
Stalin had 7 impressive sky scrapers built to glorify the Soviet State after WWII and to rival the United State's sky scrapers. They certainly left their mark and are incredible to view.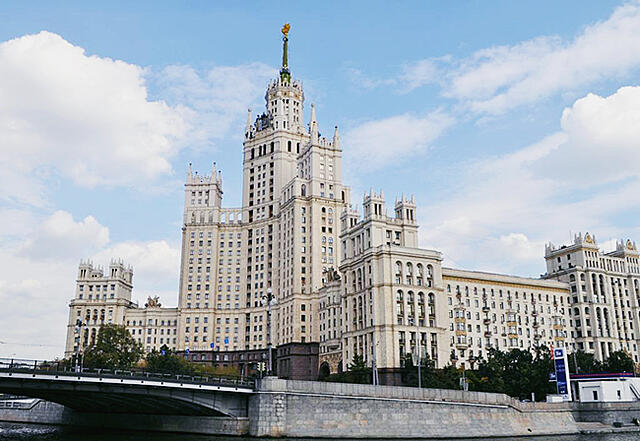 Cathedral of Christ the Savior
This project was taken on in the 1800s, dedicated to Christ. After years and years of planning, building, and painting, Stalin approved its destruction due to the extreme cost and plans to build a monument here dedicated to Lenin and communism: The Palace of the Soviets. Nice, right?
Ironically, there wasn't enough funds and planning to build the palace so a public swimming pool was suggested in its place.
It wasn't until 1990 that a more open government gave permission for the Russian Orthodox Church to restore this beautiful church which is what stands today.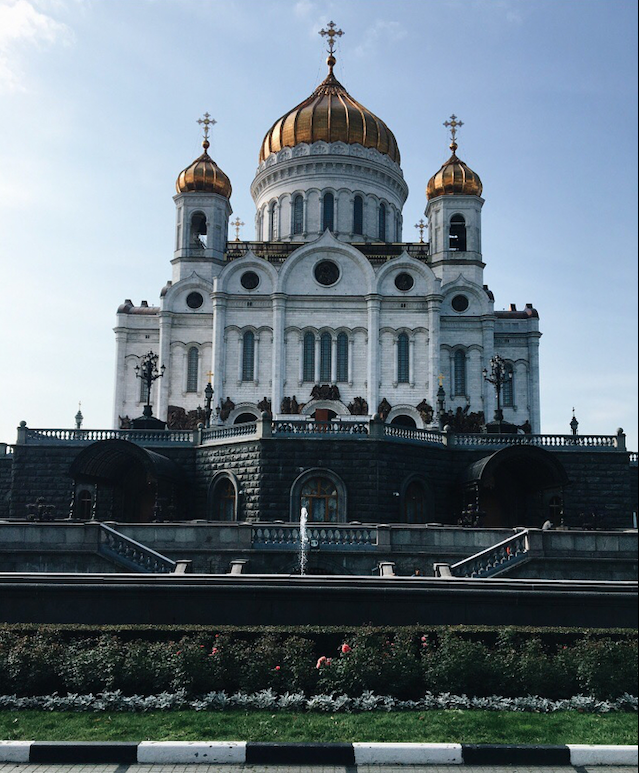 The Kremlin
This gives you the backside view, but is just gorgeous any way you look at it. This massive wall encircles some of Moscow's most important religious and administrative buildings, and has for hundreds of years. Walking around it would be quite the challenge thanks to the size, but it's easy to admire as you lazily sail past.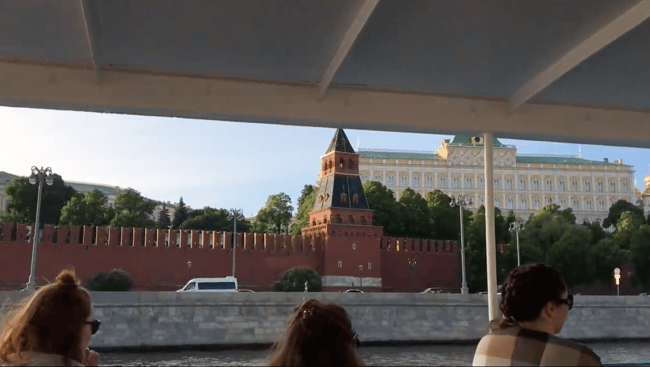 Peter the Great Monument
This statue is HUGE. We're talking over 320 feet, huge. There's a little controversy here over this massive statue that will forever be standing because of the extreme cost it would take to dissemble it.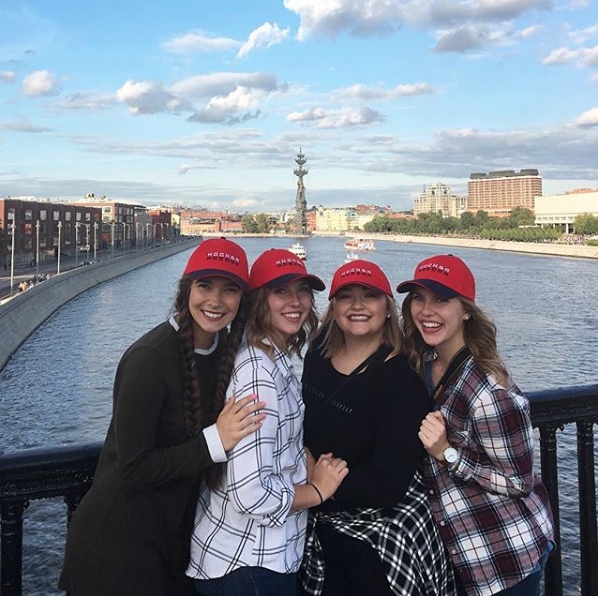 When's The Best Time To Go?
A lot of cruise tours are open year round, making it a perfect thing to do no matter the weather. Don't let the snow discourage you from taking a cruise. There are inside seats and most cruises sell snacks. Grab a hot chocolate and enjoy.
All The Info You Need
Booking A Tour
There are tons of different options for river cruises. It can be hard to choose which one. Don't worry, we did the research for you. Below, we have a couple of people to book with if you'd like some more information, but honestly? In the summer months, you can just hop on a boat by exiting the Park Kultury Metro stop, on the Red/Brown line. You'll see people holding signs advertising the route and you can negotiate a price that's a smidge lower than the ones listed below.
One good thing to know about going of the vendors say that the tour you are taking has an English option, but as Emily C. says (an ILP Russia volunteer) "I went on this river cruise twice, and I wasn't able to get an English speaking Tour. Maybe if you book with the Radisson, but that's a much higher price point".
Moscow Sightseeing Tour
This is an awesome option if you want to see all the sites! You can use this as a "hop on, hop off" ride, which means you can hop off at a stop, explore, and then hop back on the next cruise. Pretty nice if you want to see more.
Price: The price is usually 14 USD with some discounts available.
Length: The actual cruise is 1.5 hours.
When Does It Leave?: Every day between April and October. The hours depend on what pier you are getting on at. Count on about every hour.
How To Get There: Again, depends on what pier you are getting on. Look at this website to get detailed directions.

Website: Here is the website for more details and a place to order tickets.
Moscow Luxury Cruise
Price: 26 USD
Length: About 2.5 to 3 hours depending on traffic in the river
How To Get There: You'll meet at the Kievskiy Vokzal Pier.
Here is the address: Berezhkovskaya Naberezhnaya, 2, Moscow, Russia, 121059
Follow this link and put in your address (once you're in Russia). It will give you directions right to the pier.
When Does It Leave?: Here are the days and times it leaves.
1:30 pm Saturday, Sunday
3 pm Monday - Friday
7 pm Monday - Friday
Tickets: Buy your tickets here.
Website: Here is the website for more details!
Quick tip: You can cancel tickets 24 hours in advance for a refund! Keep that in mind if your plans happen to change.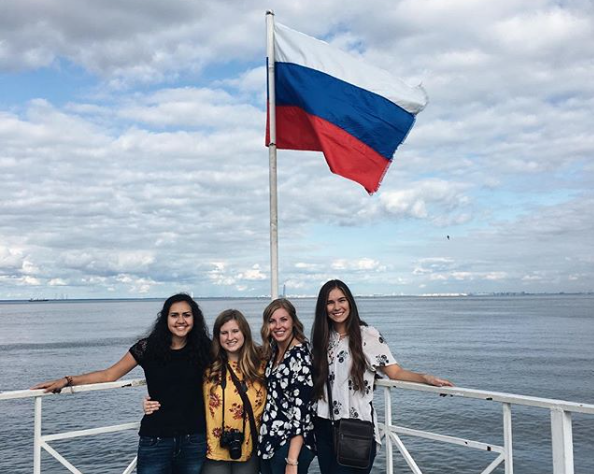 Interested in learning more about how you can live in Russia next semester?

It's easy when you're volunteering with ILP (International Language Programs). Teach English, have free time to explore your city and have every weekend off (plus vacation time) to see even more. Come speak with someone who already volunteered abroad and get all your questions answered: