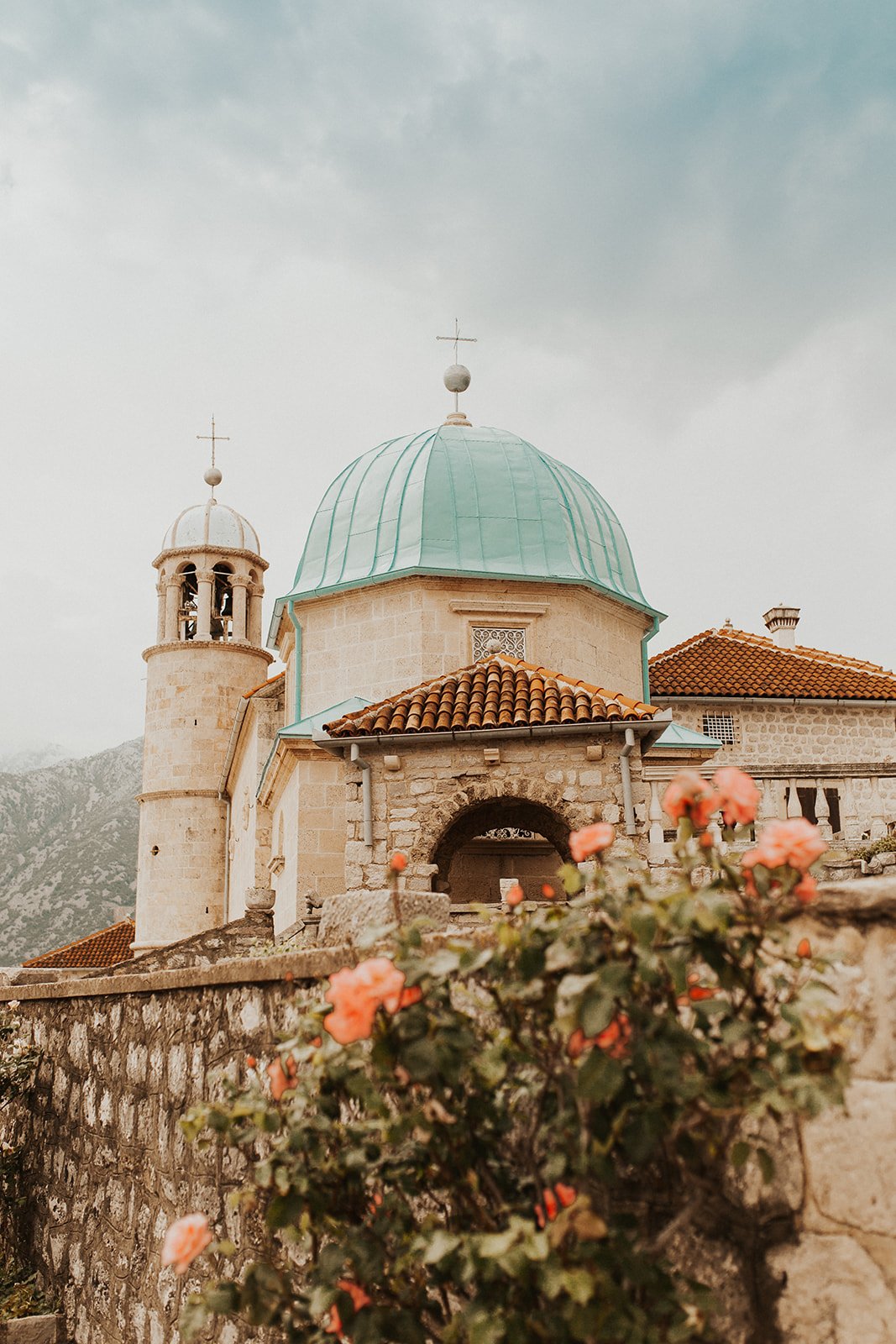 A coastline full of beaches and hidden coves, hikes to viewpoints of red-orange roofs, palm trees and a sea-green horizon in your backyard, window shopping along narrow walkways in cobblestone Old Towns — Montenegro has everything you didn't know you were looking for.
We could not be more excited to announce our newest location. ILP is expanding into southern Europe which means there's now a volunteer opportunity in Montenegro!

International Language Programs is a service based, semester abroad program. We started our first program in Russia nearly 30 years ago and now send volunteers all over Europe, Asia, Central America, the Caribbean, and Africa. We've heard your requests for even more location options, so we can't wait to tell you more about pretty, pretty Montenegro!
Volunteering in Montenegro

—
You know those gorgeous beaches everyone visits in Italy? You get the same views in Montenegro (but without all the high tourist prices). You know those pictures people take of tiny alleyways colored pink, yellow, green, and blue? Get that here. Love rolling green mountains but don't want to head all the way to Switzerland or Norway? Just come to Montenegro! Big fan of the Mediterranean feel? Yep you guessed it — find it in Montenegro.
Haven't heard of this surprisingly secret hidden gem before? It's a tiny country that gets overlooked as it sits right in the middle of big names like Croatia, Greece, and Italy ... but trust us you want to check it out!
Learn more about Montenegro here and why it'll be your newest addition to your travel list.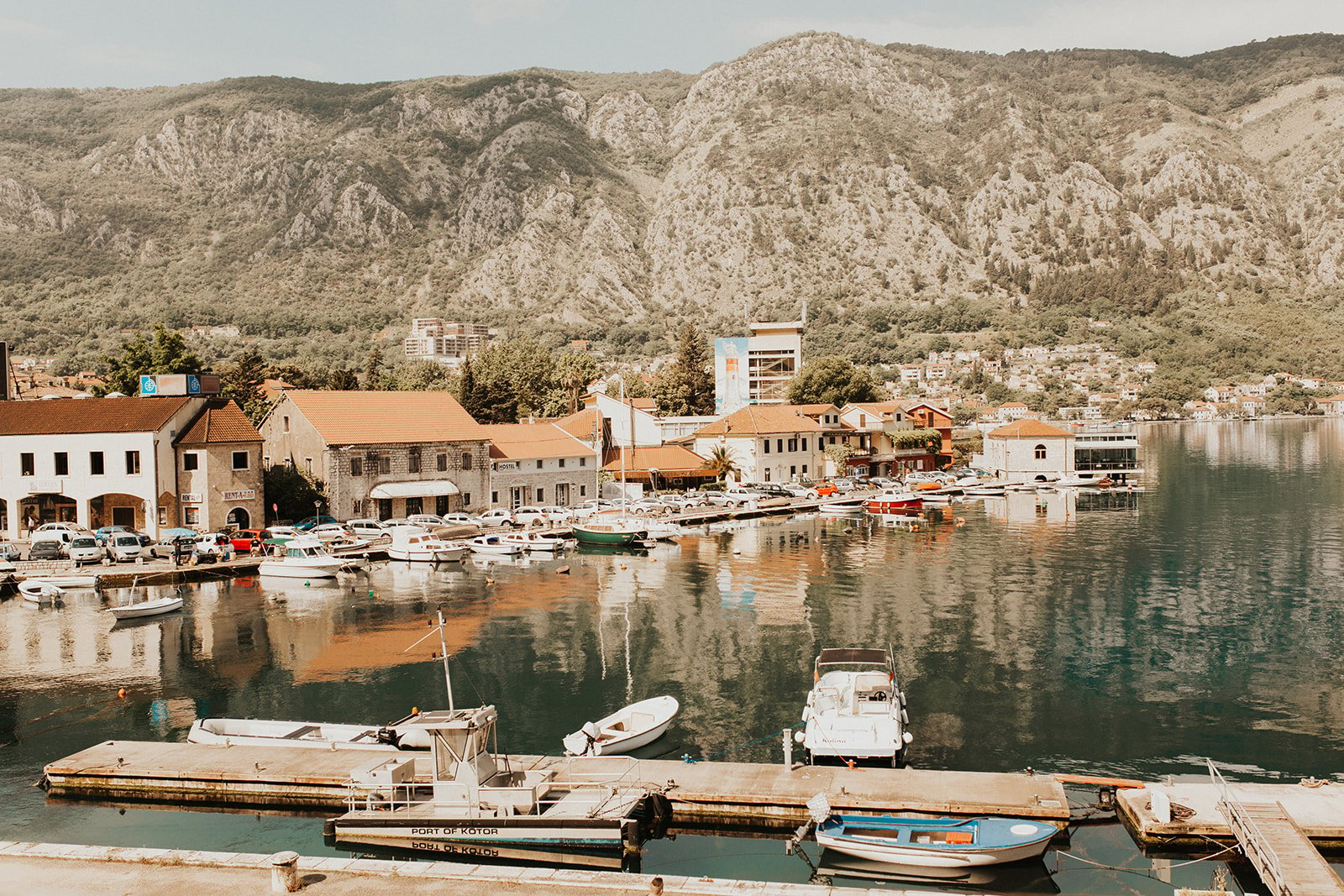 What Will I Be Doing As A Volunteer?
You'll be helping kindergarten and first graders learn English part time (no more than 20 hours a week) with a group of other college-age American volunteers, similar to our volunteer programs in other countries.
Teaching with ILP isn't like traditional language classes reciting grammar from a textbook in a room full of 30+ students — ILP volunteers spend time "playing" one-on-one with the kids and planning fun lessons entirely in English to help them learn the language in a natural way. You'll receive training and support the entire semester from both our main office in Utah, USA and locally in Montenegro.
Don't worry, teaching experience isn't necessary with our program. Volunteers just need a desire to make a difference. Actually, most have never taught prior to their semester with ILP. You don't need to be in school, have a degree, or any other certification! You also don't need to speak any other language since your classes are held entirely in English. You can learn more about what volunteering in Montenegro looks like here.
What Made You Choose Montenegro?
We are always scouting new locations that would make a great fit for our program — essentially a great fit for you to dedicate 4 months of your life to. Often times we're approached first by locals who are interested in bringing our program to their country, but this time we had our eyes set on Montenegro first.
We saw how beautiful this country was plus loved the welcoming culture. We loved the cheaper prices on the many, many excursions and fun things for you guys to do (as compared to western Europe prices), and knew you'd go crazy over the direct flights to your favorite travel destinations like Spain and London. You guys are adventurers like us so we knew you'd love the fact that there are a handful of nearby countries that you can be in in a few hours, making for awesome weekend trips.
While looking into Montenegro, we came across a contact who just so happened to live in one of the most popular towns in the country. She is originally from Russia, came to Montenegro for a visit, and loved it so much that she decided to stay! She had the vision for an improved education in the area and the drive to start a private Russian school. Her children attend and the first handful of ILP groups will be able to teach her youngest in their ILP classes! Like we mentioned, ILP's first semester abroad was in Russia nearly 30 years ago so you can imagine how Russians hold a special place in our heart. We couldn't say yes fast enough.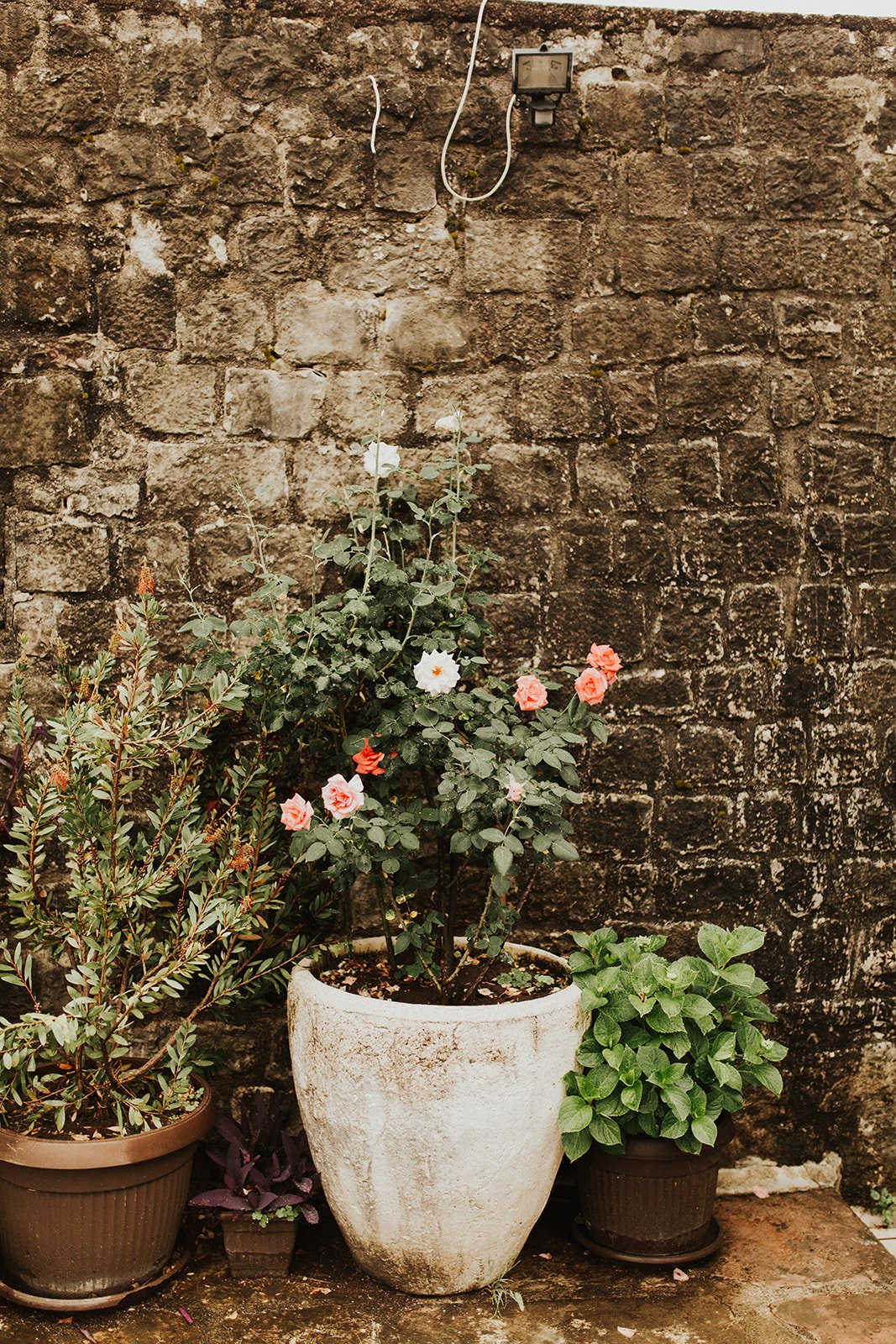 All About Montenegro's Vacations
Outside of teaching you'll have plenty of free time and we encourage you to make the most of it by learning more about Montenegrin culture (and that includes eating allllll the pastries right?), making new friends, and of course exploring all you can. You'll have every weekend off plus scheduled vacation days where you can travel with your group.
You can travel all throughout Montenegro — if I were you I'd be heading inland to go to the Tara River ASAP ... I mean just check out that pic below. You can also head over to your next door neighbors like Croatia or Bosnia or jump on quick budget flights for easy access to seriously all over Europe. Italy is right across the bay, there's a 1.5 hour direct flight to Greece, a $40 direct flight to Barcelona (just to name a few) ... so you're golden for travel.
Check out just a few of our favorite spots that are 3 hours (or less) from Montenegro.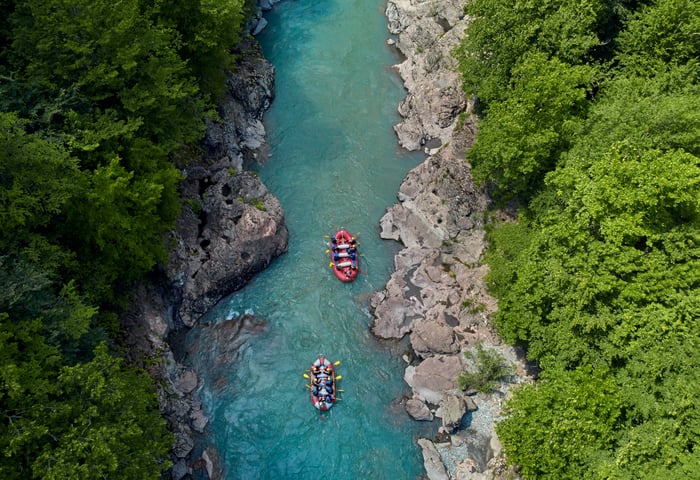 All The Program Details

—
What city will I be living in?
Volunteers will spend their European semester abroad in Budva, a small city right on the Adriatic Sea. You will be within walking distance to the beach, the Old Town, and basically everywhere else you want to go in town! Our favorite part is the stone pathway that sits right along the coast (the waves actually come crashing right up onto your feet!) and leads to some of the most beautiful beaches in hidden coves.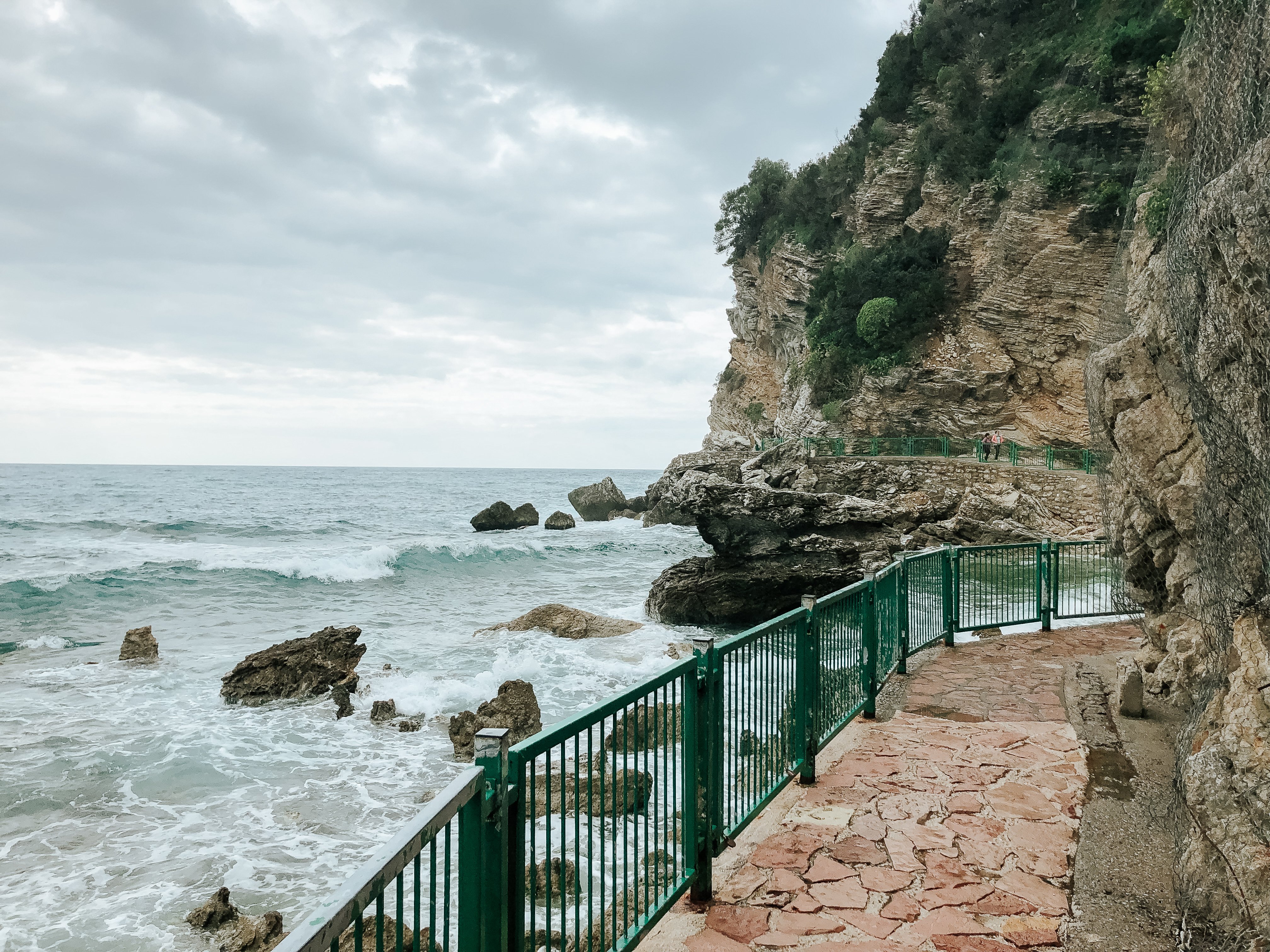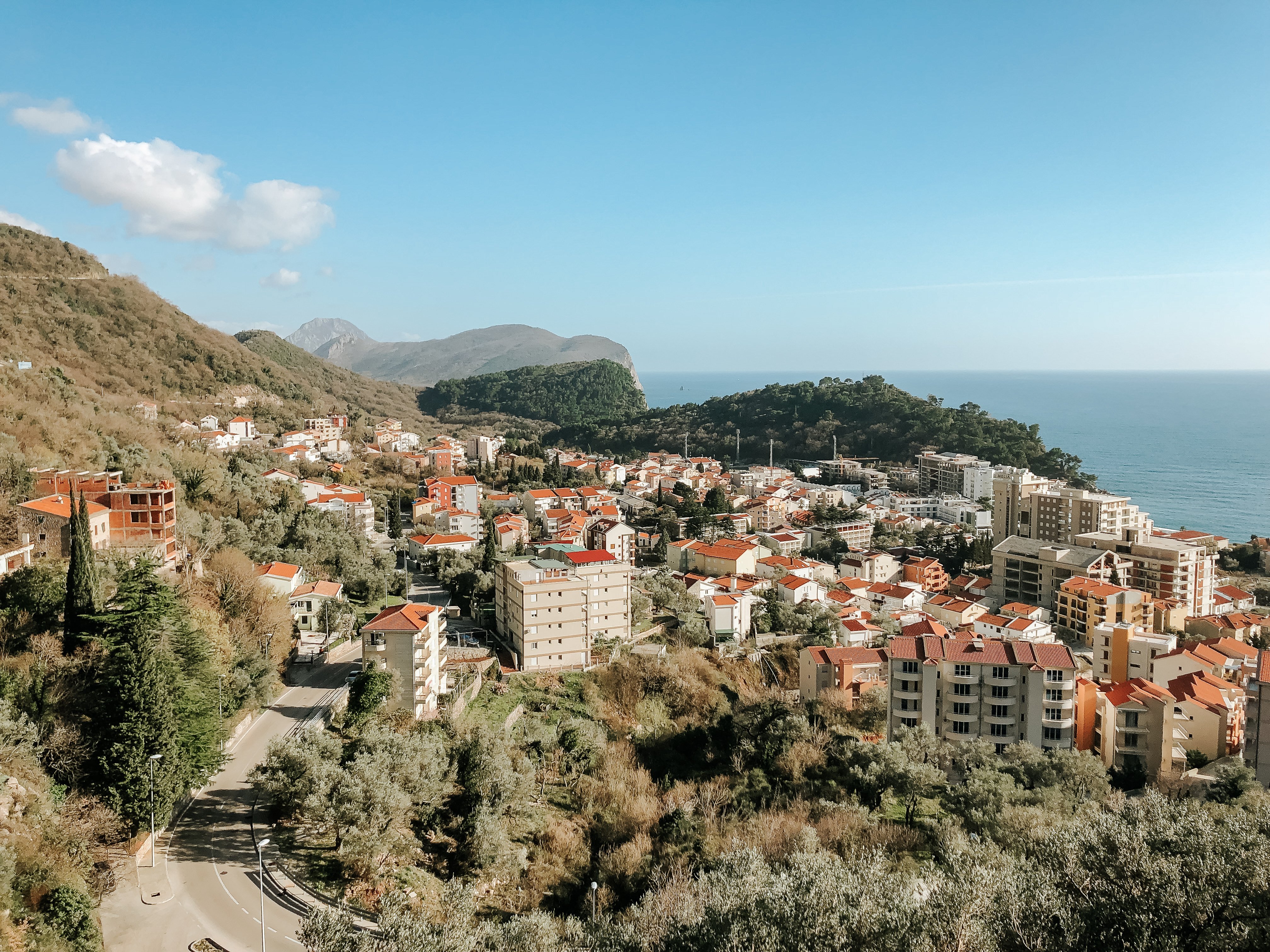 When Is It?
ILP programs are about 4 months, giving you enough time to have those life-changing experiences you're looking for. There are two semesters available:
Spring — early January through the end of April
Fall — end of August through mid December (home in time for Christmas)
Who Can Volunteer?
ILP volunteers are college age (18-about 26ish years old) from the U.S. and Canada. Still in high school and dreaming about going? No problem! You can get ready by applying now for the first semester that starts after you turn 18. And like we mentioned before, there is no experience required.
For the first semesters in Montenegro, we will be accepting single females who will live together in an apartment.
We intend to grow here! Our goal is to get to a point where housing needs expand and we can then accept both single males and married couples to the group as well (just as we've done in other European locations).
Which ILP countries can married couples volunteer in?
Which ILP countries can single males volunteer in?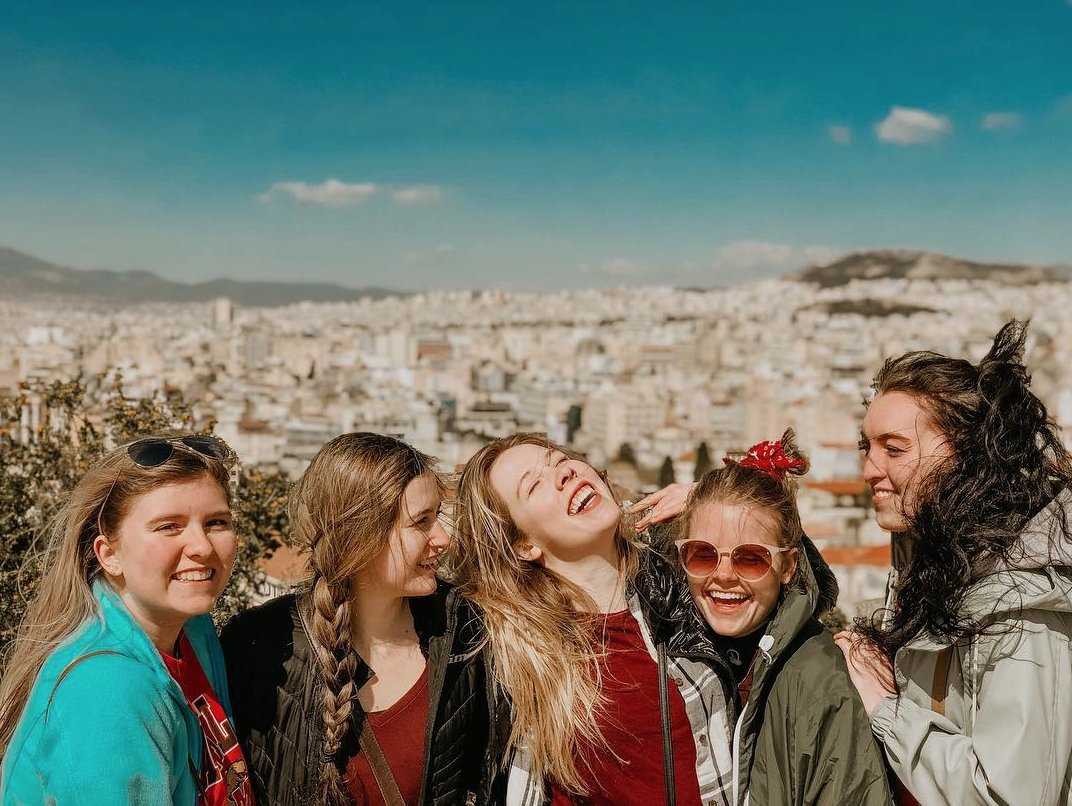 What Is Daily Life Like?
You'll live in an apartment with your other group members. You'll get to actually live like a local, in a neighborhood in the city within walking distance to the school you'll be teaching at.
When it comes to food, just take all of our favorites from Turkey (like flaky sweet baklava), our comfort foods from Romania (hello, yummy soups and stews), add in some Eastern European favorites like creamy yogurts, fresh donuts, thin crepes, and thick jams, and add a heavy dose of Italian influence. You'll find piles of fresh seafood around the coast, and desserts drizzled with honey and topped with figs and other Mediterranean fruits. Yum, yum, yum.
What's The Cost?
Your ILP Program fee for this Exchange Program is $2,520.
As always, this cost includes your airfare to and from Montenegro, housing, meals, pre-departure and in-country training for the semester, and language and culture classes.
We also recommend that volunteers budget around $1,500-$2,500+ for any purchases you make throughout the semester to cover things like vacation costs, shopping trips, eating out at restaurants, fun activities with your group, etc. How much you spend in country is completely up to you, but that range typically allows volunteers to do all the things they're hoping to!
The Head Teacher for this Exchange Program has their program fee waived and will also receive a stipend for their personal spending. Want to learn more about being a Head Teacher? Go here.


I'm Interested and Ready To Go!
How Do I Apply To Volunteer?
To keep things as fair as possible, ILP makes volunteer's assignments on a first-come-first-serve basis, so if you're interested … come send in your application as soon as possible! We think the idea of volunteering in a beachy European country is going to be very (very) popular.
The first semester in Montenegro will be Fall 2019 and we will be assigning those spots to volunteers who have already completed the application process for that semester.
We are currently accepting new applications to volunteer in Montenegro for Spring 2020, Summer 2020, and Fall 2020!
I'm Already Accepted and/or Assigned … Can I Switch Countries?
We love all of our countries but we don't blame you wanting to experience somewhere as captivating as Montenegro in person!

If you are rethinking your original plans, you don't need to send in a new application for your semester, instead just let us know — we will be accepting requests to be reassigned or to change your country preference to Montenegro. Just tap that blue chat box at the bottom right side of your screen, DM us on Instagram @ilpadventure, or email office@ilp.org to let us know you're interested.
How Do I Apply To Be A Head Teacher?
As long as you've volunteered with ILP at least once before, you can apply to be a head teacher! We are accepting applications for head teachers starting with the Fall 2019 semester. If you've already applied for Fall 2019, you can just send an email to headteachers@ilp.org to share your interest in Montenegro.
You can also apply now for Spring 2020, Summer 2020, and Fall 2020.
Head Teachers and Alumni: head here to apply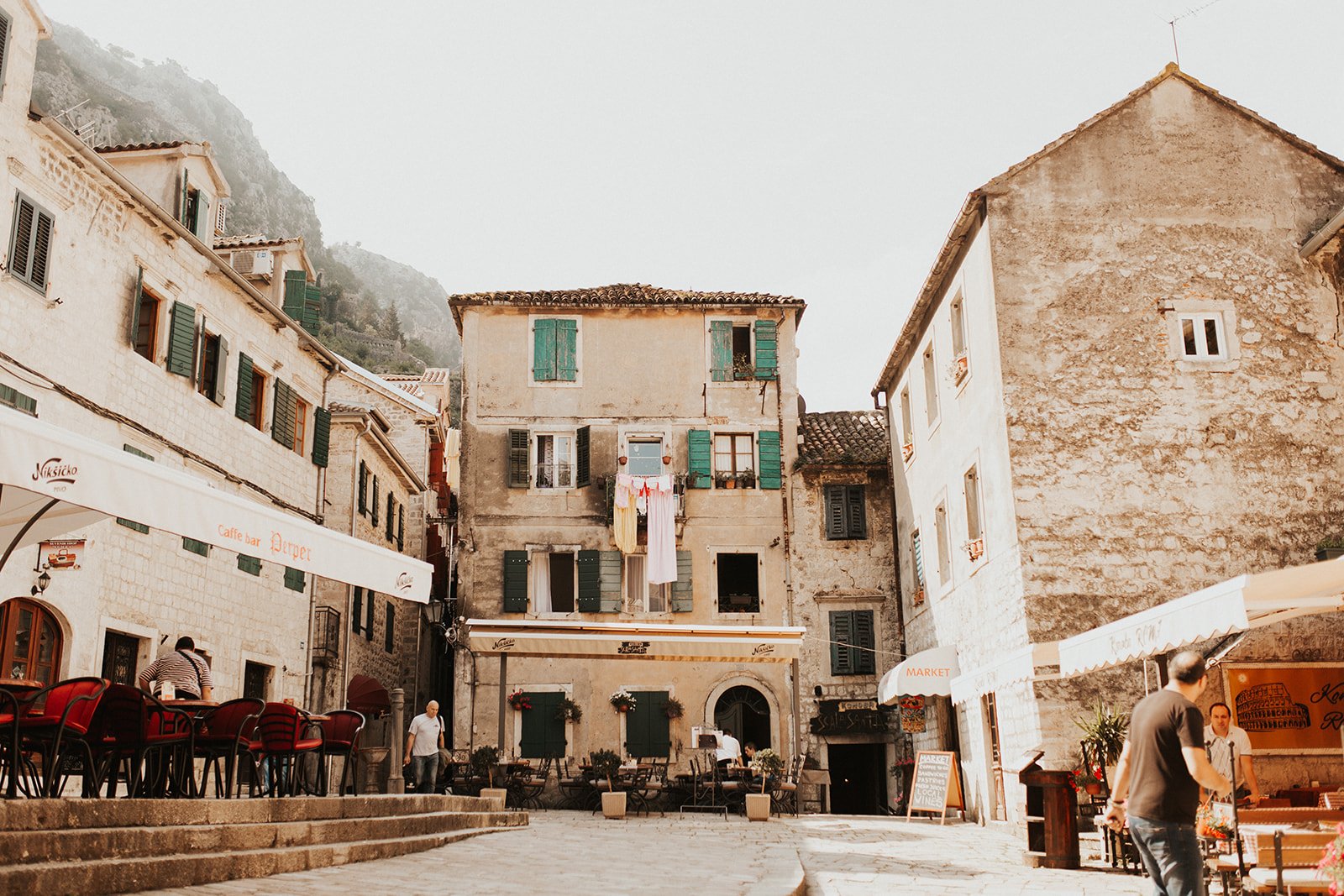 Spend your semester abroad in southern Europe with us!
We can't wait to tell you more about this incredibly charming country. Click that green button to see more on our website.