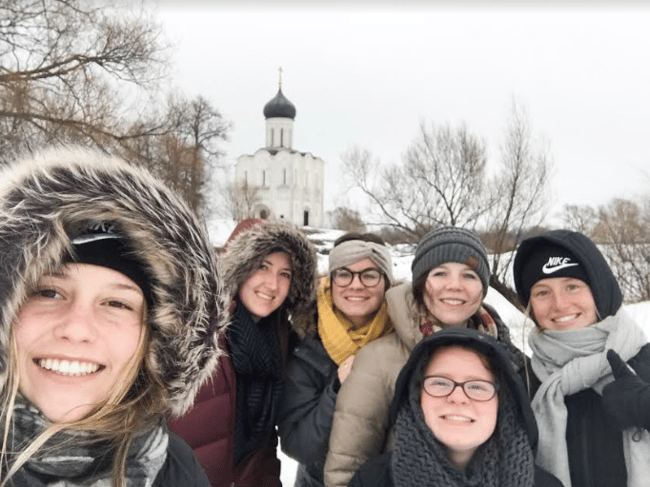 Add Vladimir to your must see cities of Russia list — in medieval time it was actually the capital of Russia! This cute town is one you don't want to miss and is the perfect little day trip from Moscow.
The city is small, but it has a lot to offer when it comes to beauty and charm. Explore the gorgeous churches and learn about Russian history in the museums during this quick adventure.


---
Not sure what volunteering in Russia will be like?
Be prepared to fall in love — here's more about it
---
What To See + Do in Vladimir
Vladimir Art Gallery
This gallery is beautiful and full of one-of-a-kind pieces, mostly from local artists. Spend some time looking at these works of art and appreciate the unique part Russian culture plays in them.
Address: Bol'shaja Moskovskaja, d.58, Vladimir 600000, Russia
Church Of Intercession
Don't miss this tiny church while in Vladimir. One of our ILP staff members lived in Moscow for a year while she taught English with her husband and they visited several times, and this church is still her favorite out of all she has seen in Russia!
Take a stroll around and explore inside. Although it's simple, we think you'll love it. In the summer you can find artists creating paintings and drawing of the church. They often sell their work so take some cash if you want a special souvenir.
The church is on the outskirts of town and can be quite the walk. Grab a taxi and show them the address if you want to pass the walking and get there quick.
Address: Вокзальная ул., д. 10, Bogolyubovo, Vladimirskaya oblast', Russia, 601270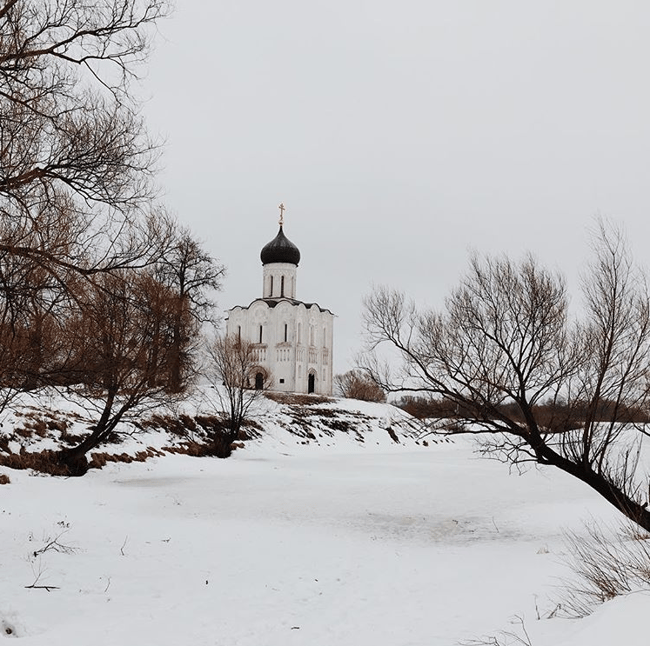 The Golden Gate
The gate is from ancient Russian times and is sill well preserved. It's now turned into a museum where you can learn about Russian history, specifically the Mongol invasion in the 13th century. Visit the beautiful gate for a walk back through time.
The Dormition Cathedral
This cathedral is gorgeous and apparently Moscow thought so too. It was so loved in Vladimir, that it was then used as inspiration for the one built in the Moscow Kremlin. So if it looks familiar, that's why!
Make sure you walk through the inside of the cathedral. It is beautiful (prettier than in Moscow!) and intricate.
Address: Bolshaya Moskovskaya St, 56, Vladimir, Vladimirskaya oblast', Russia, 600000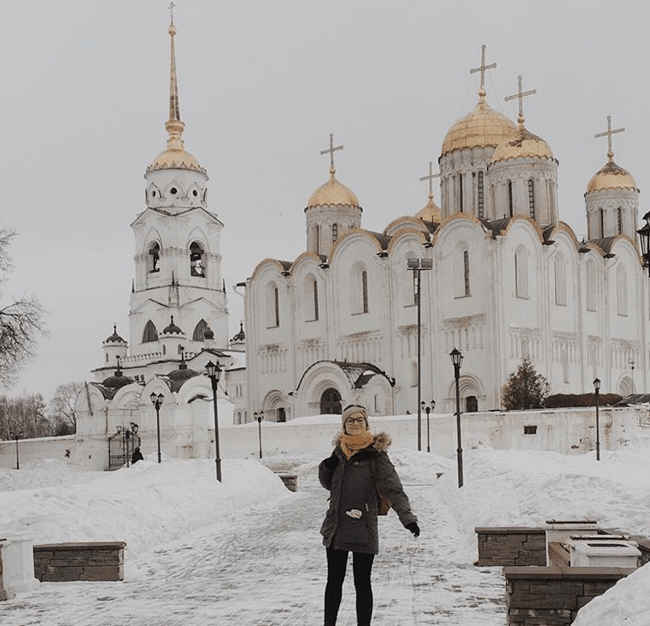 Gingerbread Museum
When you think of Russia, gingerbread probably doesn't come to mind but the country actually has a long history of making gingerbread.
Head to the Gingerbread Museum in Vladimir and check out the beautifully designed and painted gingerbread. Make sure you eat some and you may be lucky enough to catch a class and make some yourself!
Address: Bolshaya Moskovskaya St., 40, Vladimir 600000, Russia
Where To Find Good Food
Shesh-Besh
This cozy little place has a great atmosphere and is best known for its meat dishes. Make sure you try a kabob with roasted veggies. It's very delicious.
Address: Bolshaya Moskovskaya, 78, Vladimir 600000, Russia
Prince Vladimir
This little cafe has classic Russian and European favorites. It will be hard to choose just one thing you want to try but make sure you leave some room for a yummy dessert!
Address: Rastopchina, 1D, Vladimir, Vladimirskaya oblast ', Russia, 60003
Bistro Pelmen
Looking for traditional Russian pelmeni? Look no further! Bistro Pelmen has you covered with fresh handmade pelmeni. You really can't go wrong with anything they offer, but we recommend getting a few plates to share.
Address: Bolshaya Moskovskaya St, 19, Vladimir, Vladimirskaya oblast', Russia, 600000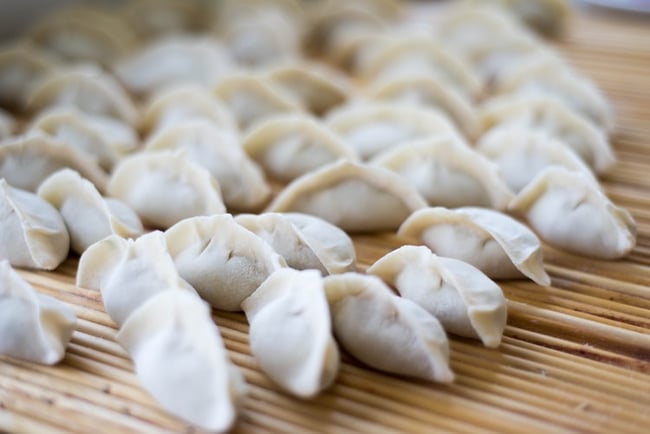 How Long Should You Stay?
Although Vladimir is charming, it is still rather small. You won't need longer than day there to explore and see what you'd like. Because it is just 30 minutes from Sudzal you could take a long weekend and visit both places easily.
Vladimir is part of the Golden Ring and is a stop you can (and should!) pair with Suzdal if you have time. Put these two cities together for the perfect weekend.
Getting To Vladimir
Moscow to Vladimir
Train: Catching a train from Moscow to Vladimir is easy peasy. Trains leave frequently throughout the day and start at about $8 USD. Book your train tickets here. Plan on a 1 1/2 to 3 hour ride depending on your exact train and its route.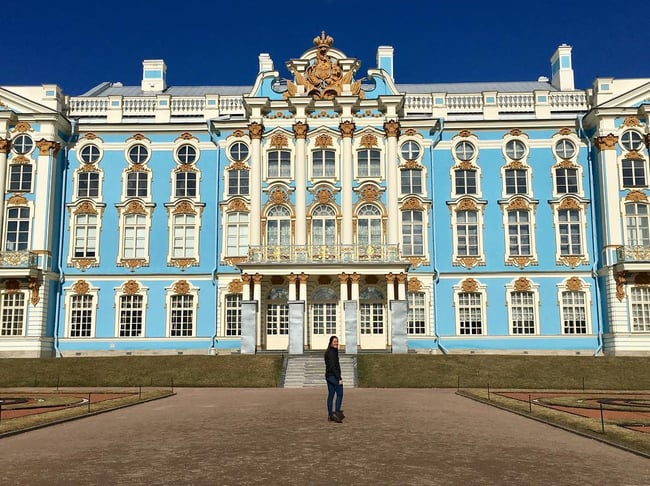 Want to learn more about Russia (or ILP in general)?
Get in contact with a representative in our Utah office by clicking the button below! They can answer any questions you have and get you pumped for a semester serving abroad.