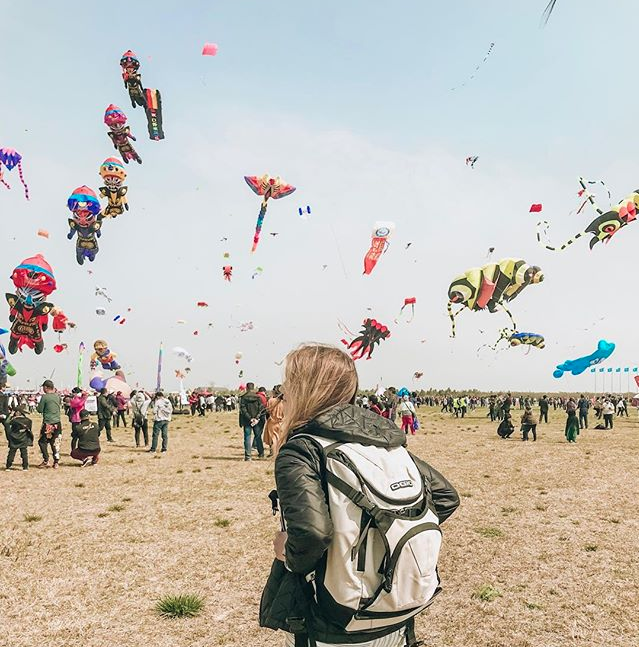 Called the "kite capital of the world", this place is the perfect weekend trip for those in Weihai!
Found in the northern province of Shandong, the city of Weifang boasts a gorgeous lake, a historic mountain range, plus the title of the "kite capital of the world".
If you didn't know, kite flying is a huge pastime in China and has pretty historic roots (kite flying is believed to have started in China). While it's a popular way to spend a sunny afternoon now, kites were once used for military purposes — kites were flown to measure distances, to help the military strategize and figure out how to move large armies and supplies across the land. Plus they were used to communicate from afar. Pretty cool, right?


---
Wondering what other gems are hiding in China?
Peek our China Destination Guide
---

So, it only makes sense that you spend at least some time with kites during your time in China ... but if you can, we think you should check out the Weifang Kite Festival.
Visiting The Festival
+Go Just For The Museum
Getting To Weifang

Visiting The Festival
What Is It?
This festival has been going on for years, drawing in thousands of tourists. It's a big event, spanning a couple of days that begins with a huge opening ceremony, ends typically with fireworks, with 2-3 days of competitive kite flying in the middle.

It's a big deal — people come from all over the world to compete and to watch the festival. You'll see elaborate kites crafted from countries all over the world, modern kites, fighting kites, decorative kites, kite making classes, etc. In a nutshell, if you want to see all things kites, you should head to Weifang during the festival.
When Is It?
It's held annually, usually in the month of April. You can easily Google "Weifang Kite Festival" and see if the dates are posted for the year you are wanting to visit.
A Bit About The Kites
These are impressive — you'll see huge figures from popular culture, animals, geometric shapes, impossibly huge kites floating in the sky, incredibly realistic looking kites … it's the best of the best when it comes to kites. Get a peek at what some of the kites looked like last year on the Weifang Kite Festival Facebook Page.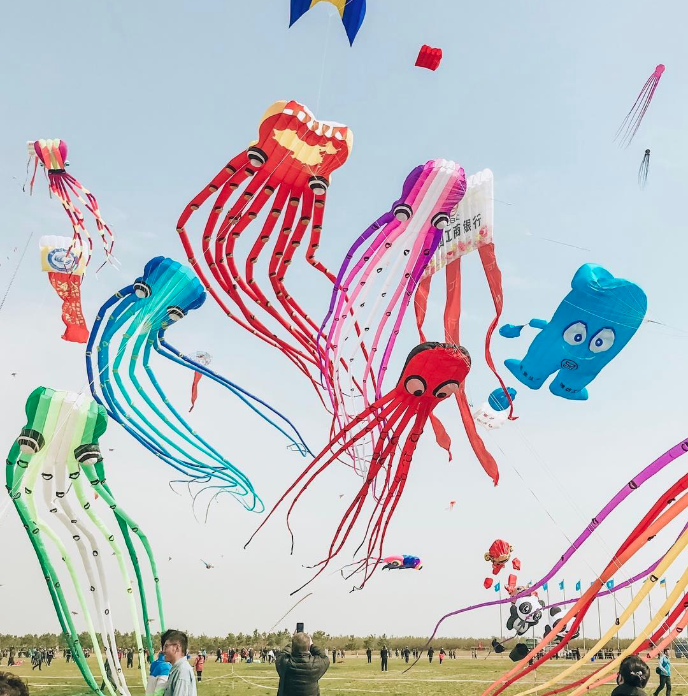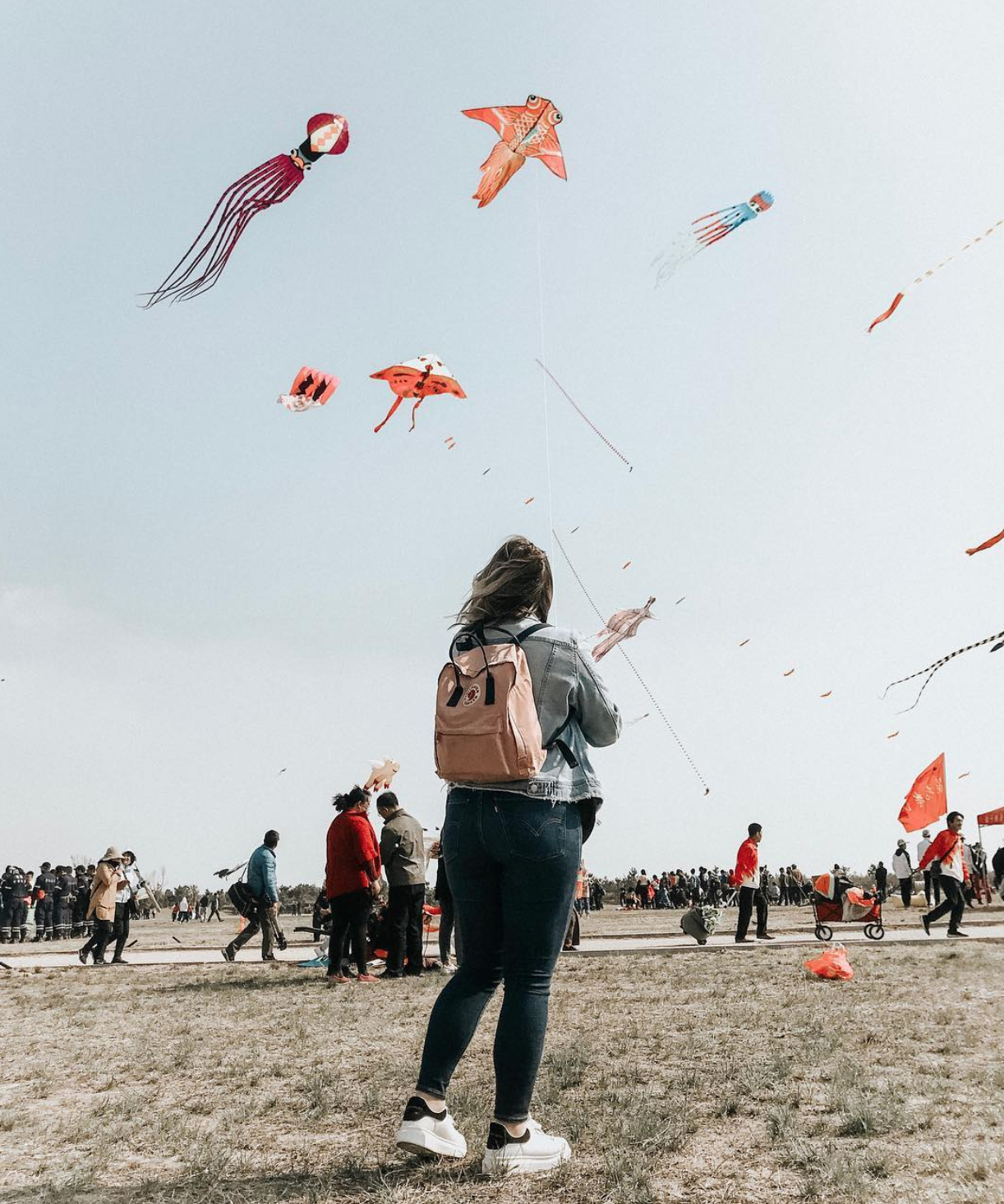 Tips For Visiting During The Festival
It gets busy. Lots and lots of people come to the festival, so we suggest booking your hotel/hostel very early to get a spot if you plan on visiting during the festival. Again, it's usually held around the 20th of April every year but you can check the specifics by searching online for this year's exact dates.
Or, you can just visit for the day (Weihai is just a couple hours away by train, so depending on the schedule, you might be able to make a day trip out of it if you're volunteering with ILP here).

The kite grounds are about an hour outside of the city, so you'll need to arrange transportation to and from. Most hotels usually help you with this by scheduling their own buses to pick up guests and take them to the festival, then return them back to the hotel.
Or you can hire a taxi. Just know that prices will be more expensive because it's a popular time for tourists to be taking taxis.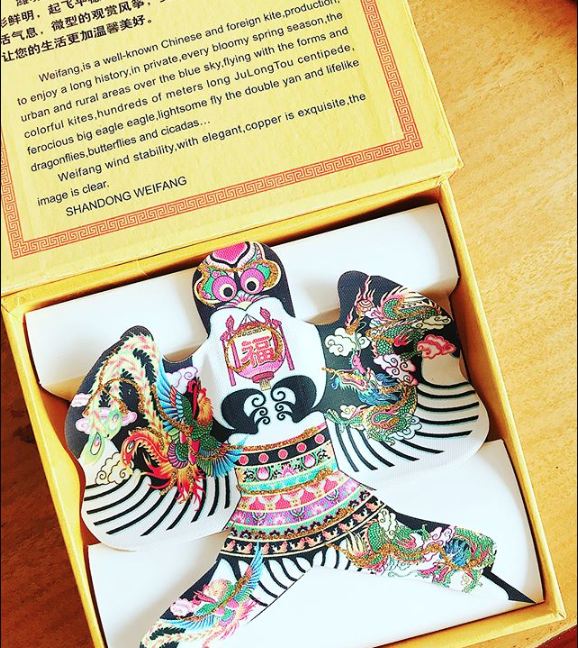 +Go Just For The Museum
The Weifang Kite Museum
If you can't visit during the festival, please make a stop here: It's only the largest professional kite museum in the world. The museum has a handful of exhibition halls where you can see enormous dragon-shaped fighting kites hung from the ceiling and brush up on your kite history and kite-making. You'll find over 2,000 kites from all over the world inside.

Address: Here's the name in Chinese (潍坊风筝博物馆) for a taxi driver, but here's the address, too: 66 Xingzheng Street, Weicheng District.
Or you can take a bus. Riding bus #2, 5, 16, 22, 30, 32 or 36 to the Zhōngguó Yínháng Bank of China (中国银行) will get you there.

Hours: 8:00 AM to 6:00 AM in the spring and summer, but the museum closes at 5:30 in the fall and winter months.

Cost: 20 Yuan per person

What This ILP Volunteer Said
Megan was recently volunteering in Weihai and took a weekend to explore the city — here's what she said: "Our weekend in Weifang! Weifang is where they hold a huge kite festival every year. Although we didn't get to see the actual festival we did get to go to a kite museum and other cool places. One of my favorite parts was hiking a mountain in the pouring rain to a small village where we ate … tofu and other unrecognizable foods at a tiny table in a tiny stone building"

Weifang is one of those cities where you can just visit and have a plan (like visiting the kite museum) then find other surprising adventures. Sounds like an ideal weekend trip to me.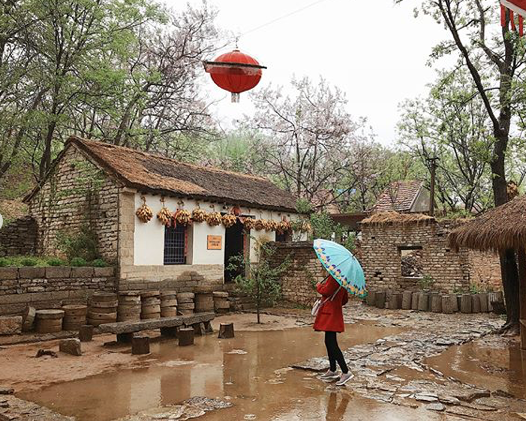 Getting To Weifang
Easy peasy if you'll already living nearby, like the Weihai volunteers. You can easily hop on a 2.5 hour train and visit for the day (the museum is really worth the visit, plus the chance to experience a world-renowned kite festival is really just something you have to do when in China). You can look up prices on Trip.com for this route, but it looks to be around $17 for the faster trains, but you can pay around $5 if you want to arrive in 6 hours.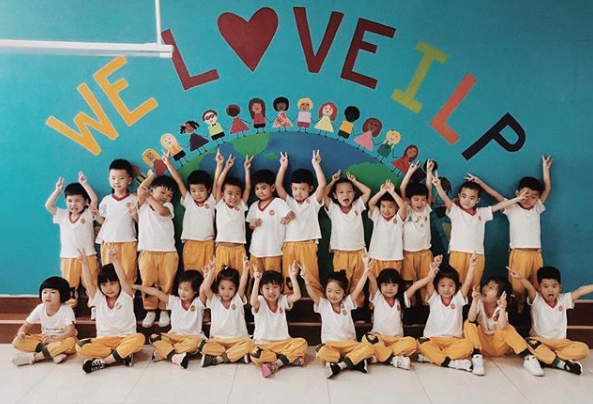 Come volunteer in China!
ILP volunteers are teaching English part time, with every weekend off plus vacation days to explore all of our favorite cities and spots in China.