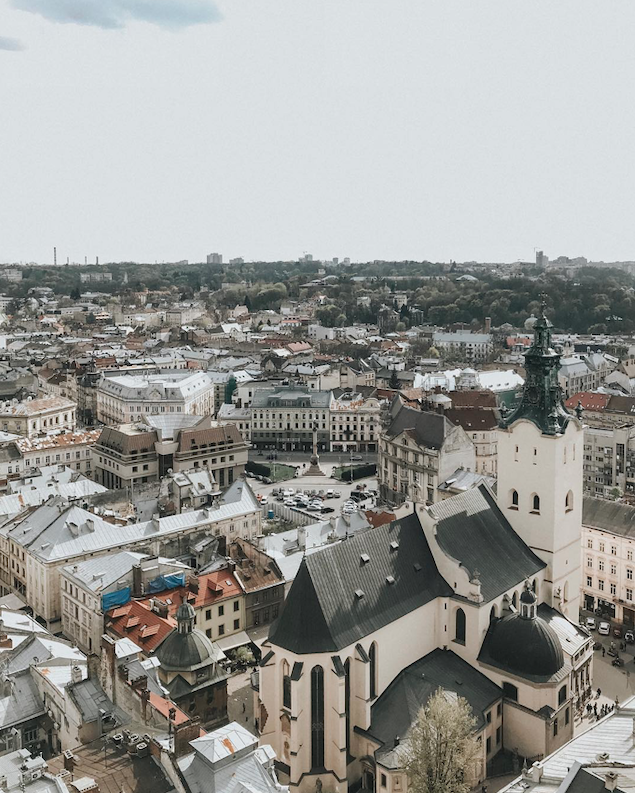 If you're thinking you want to hit all the gems in Ukraine and see a ton of Europe during your semester abroad … but aren't sure how to fit it all in, this is the blog post you're looking for.
A big congrats because you're going to one of the coolest ILP programs in Europe. A few countries may be more popular on the surface, but that's only because people don't know what kind of things are hiding in Ukraine. But that's not you — you know all the reasons to love Ukraine, including the castles, European streets, and glittering coastlines, right? No wonder you're volunteering here for a whole semester!


---
Come call Europe home as an ILP volunteer
See what volunteering in Ukraine is all about
---

If you're like me, you're going to want to see everything before you have to pack up and come back home. Before my semester abroad in Europe, I blocked out all the weekend trips, longer 3-4 adventures, and locations further away to see on longer vacations. Lucky for you, all that information and more is found right here in this post, so you can take day trips galore, find yourself in a different city every other weekend, and really soak up everything there is to explore in this stunning little country.
Something To Know, First Off
Quite a few of our ILP Ukraine volunteers don't get to see some of the coolest spots in the country because they don't think they can visit on the weekend or a long weekend wouldn't be enough time. I get that you want to spend your long vacation exploring other countries in Europe, just don't skip out on spending your weekends in Ukraine! So many of these spots are easy weekend trips.
This blog post is meant to not only point out the top places to visit but to help you understand that so much can be seen on the weekends. Sure, if you have 3-4 days to spend, you wouldn't regret hanging out near Lviv for that long (or longer) but you can still see so much without using a single vacation day.
A Map Of The Top Spots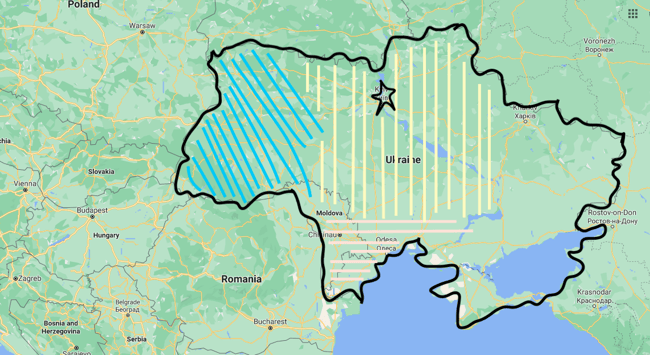 Northern/Central Ukraine
We have Kiev on the map starred, and this zone blocked out in yellow. Kiev is obviously the main pull to this region of Ukraine, but you can also visit nearby places to the north like Chernobyl, Pyrohiv, and Chernihiv. Overall, you'll find the big city of Kiev, then pastoral lands dotted with little villages and communities in this part of Ukraine.
Southern Ukraine
Mostly, Odessa is the highlight of Southern Ukraine, which is outlined in that pinkish color. The coastline of the Black Sea pulls in lots of tourists who are looking for some fun. There are some other notable cities along the river (like Mykolaiv) and Crimea, which isn't an approved spot for ILP volunteers.
Western Ukraine
Seen in blue on this map, Western Ukraine easily has the most places to see and explore. Most of the sites we recommend are tucked in the western corner of the country, mostly centered around a city called Lviv. If you only choose one other city to explore in Ukraine (besides Kiev, of course) make it Lviv. Most ILP Ukraine volunteers recommend spending a weekend or longer here, especially since there are so many day trips and weekend trips from Lviv itself. This whole region is smattered with castles, European-styled cities, and a handful of untouched gems only real travelers know about.
A Few Itineraries (To Help You Out)
ILP semesters are 3-4 months long which gives you more than enough free weekends to cram all of the top sights in, and maybe even see a few surprising gems. If I were you, I'd make sure you fit in at least these trips:
One Weekend In Odessa
Odessa is just an overnight train ride away (more on trains below), meaning you can get to Odessa in the morning just after an 8.5ish hour snooze on the train. Odessa is where you can snag a weekend at the beach without ever leaving Ukraine. Find swaying palm trees and your choice of beaches dotting the Black Sea. You really need just a couple of days here, so it's a prime weekend spot. Get all the info on Odessa right here.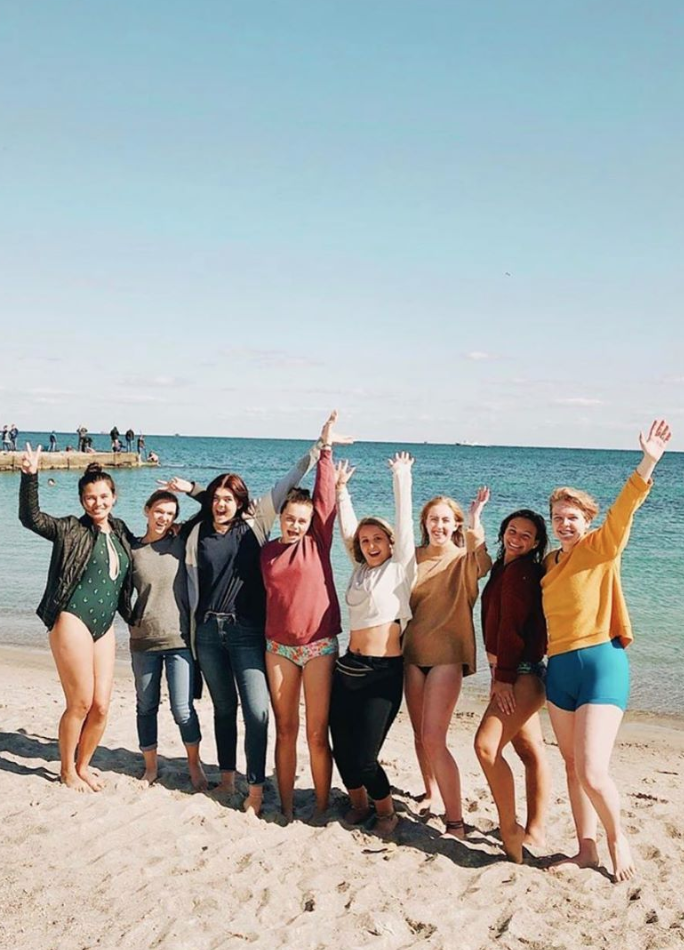 One (Or 2 ... Or Three) Weekends In Lviv
If you're only seeing just one city in Ukraine besides Kiev, make it Lviv. It's hard to make that judgment because so many spots in Ukraine are worth your time, but Lviv is just … magical. If I were you, I would for sure take at least one weekend to explore Lviv, but preferably, you'd have two. There is enough to see and do in Lviv for a full two weekends, plus there are about 10+ amazing adventures outside of Lviv that you'll want to hit as well … hence, the need for more weekends around Lviv.
It's an overnight train ride away, meaning you can really maximize Saturday and Sunday, or just a quick, 1-hour flight from Kiev.
+ More Weekends For Around Lviv
On your first weekend here, I'd recommend spending all of your time in Lviv, taking in all the sites of the street, the markets, the restaurants, seeing a show at the historic opera house, visiting too many churches to count, and more. If you're visiting here on a 3-4 day weekend, you can take a day trip to Lutsk or the Pochayiv Monastery, both of which are just 2-3.5 hours away. There are also 3-6 other castles that are close enough for a day trip. See why you want lots of time in Lviv?
Then, I'd plan a separate trip to Lviv (probably fly there, it's a short flight from Kiev) and use Lviv as a jumping-off point to places that are a 4, 8 or 12-hour bus/train ride from Lviv. This city is kind of the central hub for the best places in Ukraine, so you'll definitely want to a weekend to visit Lviv, and another weekend or two to use it as a base for other weekend trips. See our favorite getaways from Lviv right there (it's quite the long list!).
One Weekend In Rivne
Take an overnight train from Kiev, or a quick day trip from Lviv to get to those Instagram-worthy spots. If you're into seeing the famed Tunnel Of Love, you'll need to spend a day (or a weekend) in Rivne. It's a quieter weekend getaway (not nearly as busy as time in Lviv, Kiev, or Odessa) but some ILP volunteers make it a priority to snap this famous picture. Here's more about the Tunnel of Love.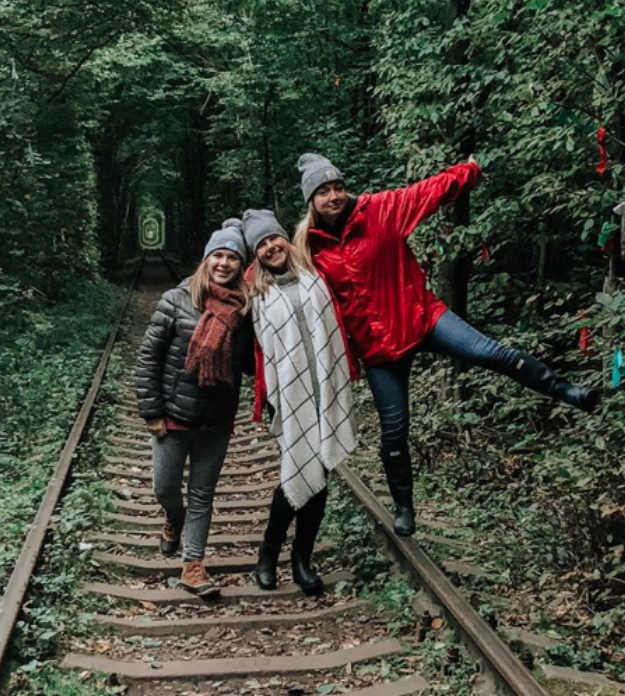 Plan Your Weekends In Kiev
There is so much to see in Kiev … here's a massive, big long list of things to see and do in Kiev if you need ideas! You can easily spend every weekend of your semester exploring the corners of this city and still not see it all. You'll want to block out a few weekends to eat at the best restaurants, explore the colorful cathedrals, take pictures in front of the brightly painted murals, and pay your respects at more than a few museums.
Plus, there are weekend spots and day trips you can take from the city, so you'll want to fill in a few weekends for adventures in Chernobyl or the outdoor museum in Pyrohiv. Get a list of the weekend trips from Kiev right here. It's hard to put a number on how many weekends you'll need but trust me, you'll want more than a few … and they easily slip away if you don't put these adventures on your calendar. Take advantage of every single weekend you're in Kiev and maximize your time if you don't want to leave Ukraine without ever seeing some of the best sites.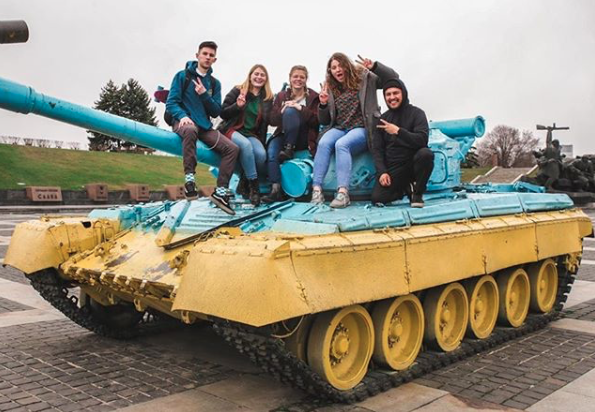 Traveling By Train
Say "hi" to your new best friend, traveling by train. This is going to let you see so much more than if you just relied on buses or even flights. Overnight trains, in particular, mean you can hop on board and wake up in a new city without spending your precious daylight hours waiting for layovers or getting to the airport 1-2 hours before your flight. They are a weekender's dream. And in Ukraine, you can overnight train to so many of my favorite spots.
Booking tickets is a cinch — just use this website. Their site is in English so it's pretty easy to navigate. You'll type in your destination, select the time, and the date, and see what pops up. From the available routes, you're able to see the departure and arrival time, as well as the total time for the trip. The site also shows you how many seats are available in first class and second class. Once you choose a seat class, that opens up a little "map" of the train car where you can select your space and the price.
Straight from our volunteers, they suggest you "buy as early as possible and try to get a bottom bed (odd numbers!). I recommend buying the lowest class-cheapest — it's not bad at all!". Most suggest booking train tickets as soon as you know the dates of your trip, but 2-3 weeks in advance is a good guideline especially for the more popular train routes.
Get more info how to travel around Ukraine easily here.
A Few Sample Routes
To help you get an idea of what this looks like for timing and price, here are a couple of example routes from Kiev to some of Ukraine's most popular getaways. Basically, it's just to show you how do-able it is and how affordable.
Kiev to Lviv: Departs at 10:37 PM, arrives at 6:26 AM. Tickets are under $20.

Kiev to Odesa: Departs at 9:37 PM, arrives at 6:00 AM. Tickets are under $20.

Kiev to Ivano-Frankivsk: Departs at 10:22 PM, arrives at 7:35 AM. Tickets are around $20.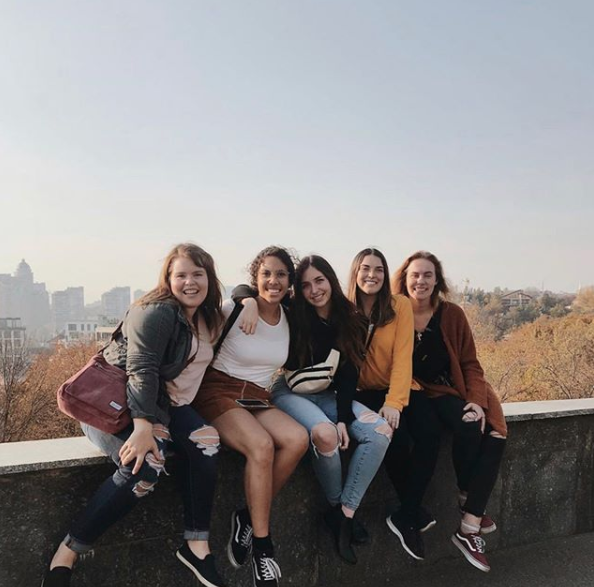 Come spend some time in Europe with us!
The minute I heard about spending a semester in Europe with a group of other volunteers (with vacation time too!) I was hooked — and when I heard the price? I knew I had to take the chance to make it happen. Come get your questions answered by chatting with an ILP rep.