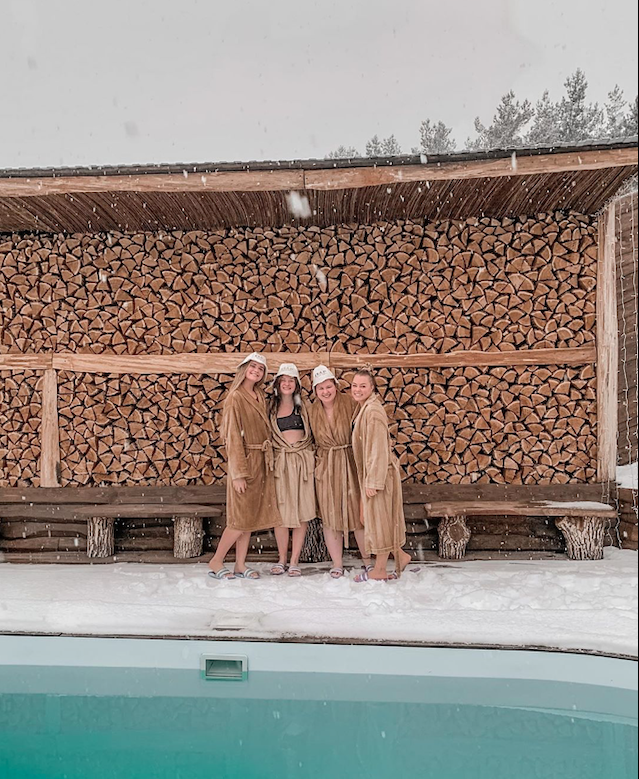 When you think of Russia, does visiting a traditional bath house come to mind?

Banyas are Russian through and through; it's as big of a part of the culture as the Kremlin, as borscht, as ballet, and all the other things that first come your mind when you hear about Russian culture. Maybe you've heard all about it, or just know a couple of rumors, but we're here to break down what banyas are all about.


---
See what Russia is all about (and fall in love along the way)
Come see what it's like to volunteer in Russia
---
We've talked to a couple of ILP Russia volunteers about their banya experience to help you get a better idea of what this is all about (and motivate you to go … because it's a total experience).
What Is A Banya?
Essentially, it's like a sauna, but a little more involved. It's one of the oldest Russian traditions around, with authors discussing their first banya experience from hundreds of years ago. Essentially, a banya is made up of a few rooms, one usually has wooden benches where you sit in a very hot, steam room. After some time in this first room, you leave the steam room to cool off; there might be a pool of cold water to jump into, a basin where you pour water on yourself … or sometimes, you just head outside to sit in the snow (if you're visiting in the winter time).
With me so far? Here's where it gets exciting. Traditional banyas are usually equipped with veniks, or bundles of leafy branches from different kinds of trees (some types relieve headaches, others supposedly relieve achey muscles). These branches are dipped in cold water then smacked on your back to help get the blood flowing while you're in the hot sauna room.
Then, you do the whole process all over again a few times. This is extremely popular in countries like Russia, Ukraine, and other Eastern European and Scandinavian countries like Finland and Sweden.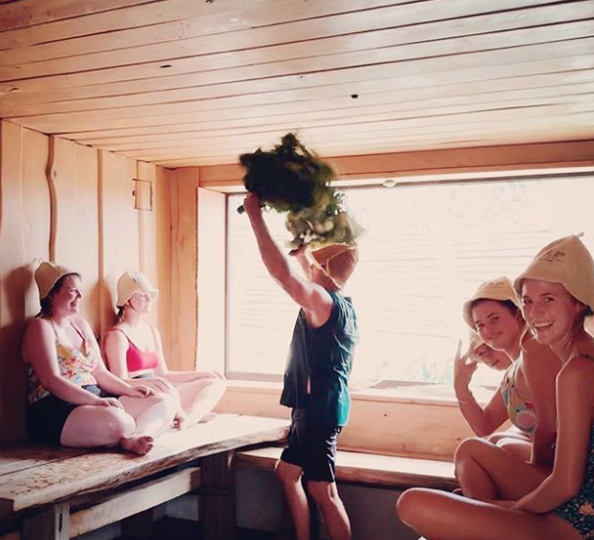 So … What Is It Really Like?
If you think that sounds weird but fun, and cool, we're with you. And so are a couple of other ILP Russia volunteers who took the banya plunge during their semester.
Here's what Jessica M. had to say about her experience: "It's like you are standing in an oven. It's such a hot, dry heat. Oh, and we had to wear these felt hats to help protect our hair and head from all the heat, but after you nearly melted inside, you just ran outside and jumped into the nearby river. It's a hilarious experience, and you're just exhausted after being hot and cold and hot and cold all afternoon".
Need another opinion? Jessica I. says "It was definitely a highlight of the trip. Also plan or budget to go multiple times because it will be a treat for the girls to go and relax and have fun and hangout with each other."
Visiting A Russian Bath House
They are very popular with the locals; some Russian families who have a summer house in the countryside (a dacha — this is super common for wealthier families who live in the city) will have a small banya at the dacha. We've had ILP volunteers visit their host family's dacha and visit a banya there, but don't worry, you can also visit a banya in the ILP city you call home.
If you don't get a dacha invitation from your host family or Local Coordinator or other local friend, don't worry. You can talk to your Local Coordinator about visiting a banya in your city; there are some luxury banyas and more public ones which fit anyone's budget.
In particular, you'll find public banyas in bigger cities like Moscow and St. Petersburg, but again, you'll find loads of private banyas at dachas all over the country.
See This Place In Voronezh

If you'll be near this Russian city, we have some info about a bathhouse our volunteers love (most of the pics on this page came from this cutie spot). Just type the address "Сосновка 68" into your Yandex taxi app. Volunteers said it was about $4 USD for the 15 minute drive, but that depends on where you are in the city and what time of day you're driving.
When you arrive, it's 2,000 rubles for 2 hour, or 2700 for 3 hours. Here's what Jessica I's group said: We did the 2.000 rubles and it ended up being perfect although we would've liked to go longer. Also pay an extra 100 rubles for the tea! They set up the place so nicely with little bagel like crispy rings, combined with the ambiance of the hobbit like home..it was a dream!"
Oh another tip from Jessica I. — " In the steam room there are all sorts of woody/pine smells and just outside there is a freeeeezing cold pool to jump into. Do it. Just once! On the other side there is a bath like tub that's not super hot but it's fun to relax in after being in the hot steam room."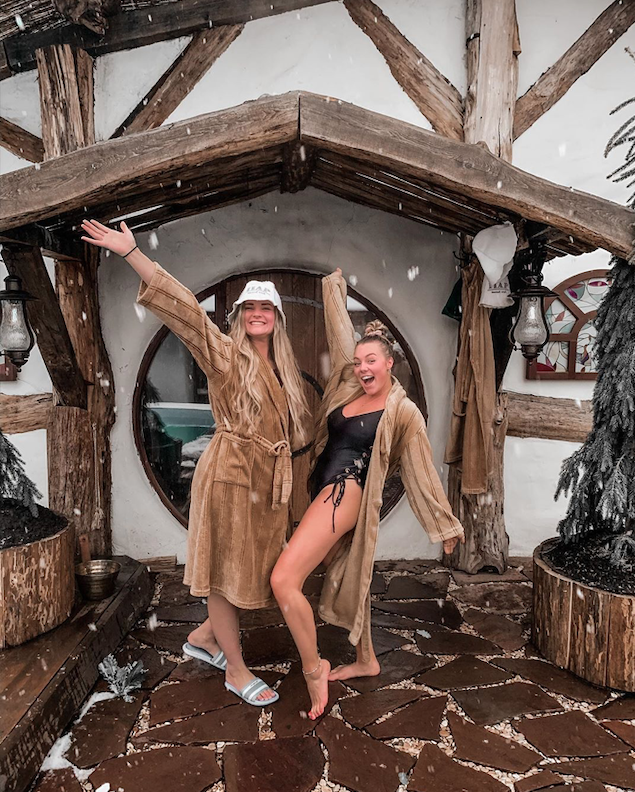 Is It Worth It? What Else Should I Know?
According to Jessica M., "It's totally a Russian experience that you just have to do when you're in Russia".
You may have heard that you have to experience a banya sans-swimsuit, but that's not the case. Of course you can embrace the way the locals do it (no swimsuit and no towel) but you're more than welcome to stay covered up with a swimsuit.
We mentioned this before, but it's kind of exhausting! Even though you are just sitting in the steam and cooling off in pools, it's a tiring experience. Might want to block out a time to take a nap after your banya adventure.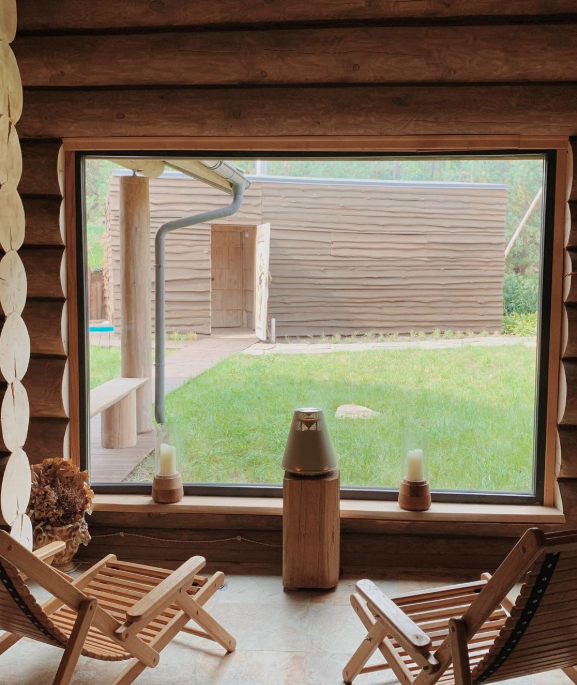 Ready for more Russia?
Of course you are! Think about volunteering here as an English teacher. There's no experience necessary, and you'll be set up with a group of fellow, college-aged volunteers who you'll teach and travel with — volunteers are set up with a part-time teaching schedule which means free time, weekends off, and vacation days to experience Russia and other adventures.