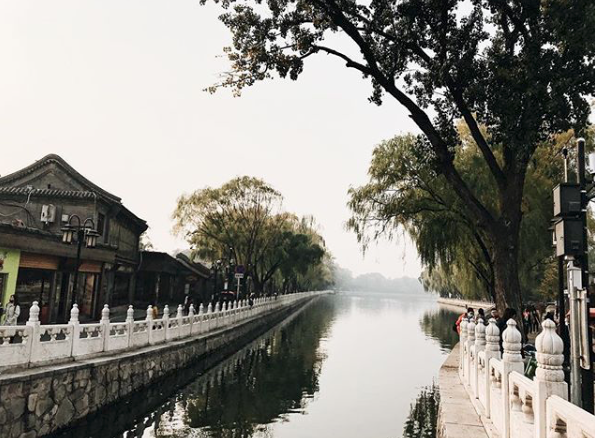 If you do a quick image search of "China", you'll come up with some pretty spectacular photos of the Great Wall, dreamy pagodas, pretty gardens and some idyllic mountain ranges … and a few shots of these out-of-this-world water towns. Here are a few of our favorites to visit!
When I was living in China as a volunteer, I was determined to experience all of China — from the rambling mountains to the historic cities, I made a massive list of all the places I wanted to go. Luckily, I was living in China for the whole semester, which meant I could experience that city and these water towns on the weekend.


---
I'm so glad I didn't just visit China on my own
Come volunteer in China!
---


I was only teaching English part time which meant plenty of time to explore (living in China is the way to go, by the way. It's the best way to experience this country if you ask me!). Because I was living there for the entire semester, I got to visit more than a few of these picturesque water towns right by Shanghai. In each, you'll see ancient villages, tiled roofs and hanging red lanterns over canals. Hire a boat to take you down the middle of the rivers, or walk the streets and see them from above. Here's list of my top ones to see:
Tongli Water Town
This hidden gem is only a 30 minutes away from Suzhou (which you can easily reach from Shanghai by train). There are tons of little canals to check out— Tongli is actually tiny islets connected by bridges, so you'll see canals all over. Oh, and 5 lakes surround the whole ancient town.
We talk more about Suzhou below but here's a bit of a preview: this is the watertown with the most to do. I suggest making your stay in Suzhou, then experiencing Tongli on a day trip.
This website has detailed information on how to get here from Shanghai, Suzhou or Hangzhou, depending on which works better with your schedule. It also includes admission prices to the sites in Tongli and opening hours.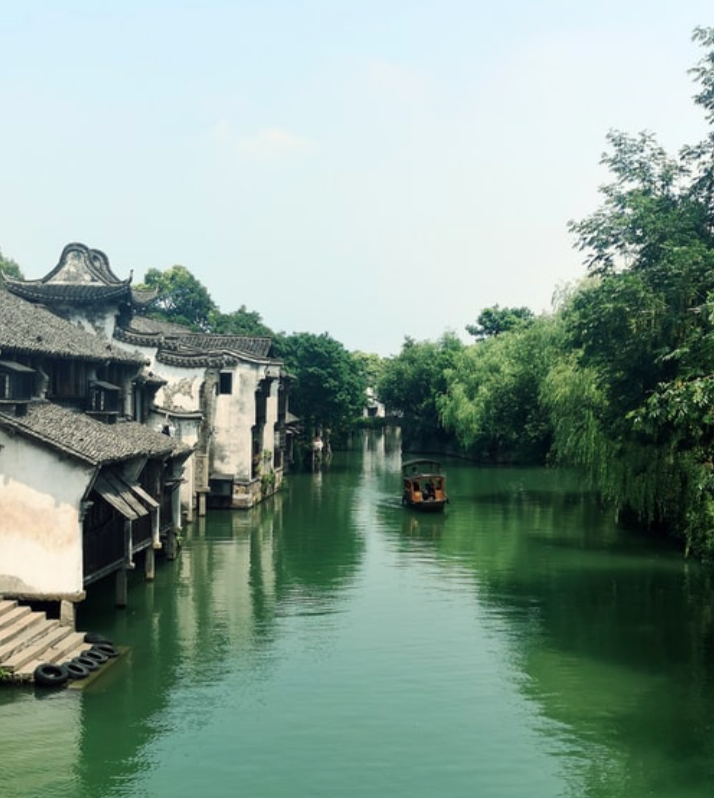 Zhouzhuang Water Village (Suzhou)
Get ready to fall in love with Suzhou, where this water village is found.You can travel to this charming Chinese city from Shanghai in just an hour away. Zhouzhuang is the most famous ancient water town, and one of the most popular around. Be sure to hire a ferry boat to see the town and get up early, early if you want a pretty picture of the quiet and peaceful canals.
Get your Go-To-Guide for Suzhou, right here. It's full of pictures, things to do, places to experience and other info that makes planning a trip here a breeze.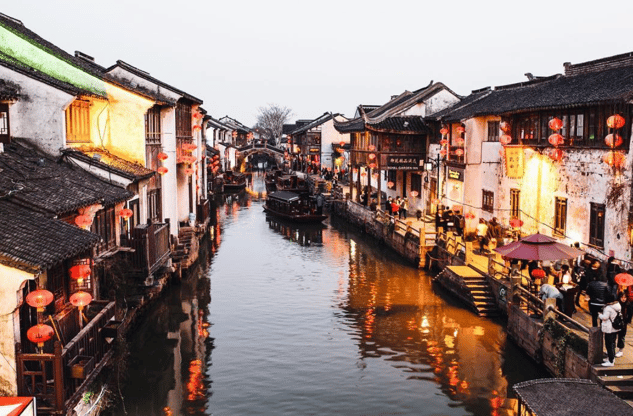 Nanxun Ancient Town
Take a couple hours on the train and head over to Nanxun — it's a total favorite and hidden gem (it's lots less popular than others on this list, but it's definitely one of the most picturesque). One thing that makes Nanxun unique is that you'll see more locals sipping tea, playing Chinese checkers or washing clothes, instead of hordes of tourists.
Several tour companies boast this as the best watertown to see from Shanghai (which is arguable ... I'm partial to Suzhou, but that's just me). It's very easily reached by bus, which is an inexpensive 3-hour ride that should cost you about 50 RMB. As always, I love booking things on Trip.com.
Get more details on specific bus routes and bus times for visiting Nanxun here.
Zhujiajiao Water Town
Short on time? This water town is less than an hour away from the city center of Shanghai. You'll see lots of canals, bridges and ancient buildings before heading back to see the sites in Shanghai. Bring your camera, because this place is crazy beautiful.
This blog post has in-depth details on how to get here from Shanghai, entry prices to the prettiest sites and other info that will come in handy for planning a trip here.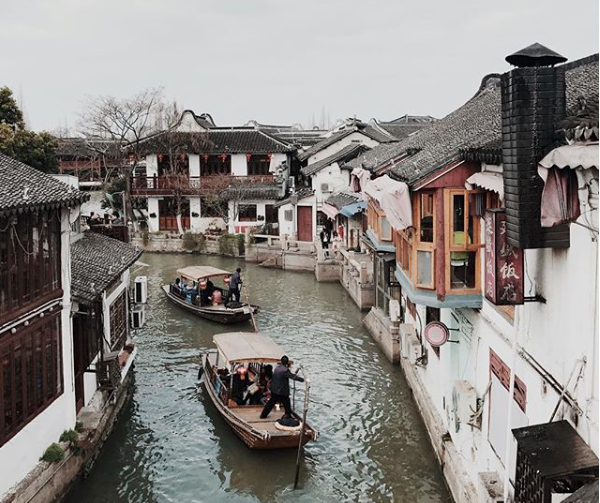 Hangzhou's City Lake
Hangzhou is a bit different because you won't see a village built on canals; but there is a gorgeous lake (West Lake) you can rent bikes to ride around and the Qiantang River that runs the outside rim of the city. Beware though; When I was volunteering in China, we went to Hangzhou on a Chinese holiday and it was packed — like "thousands of people", packed ! It definitely would be more enjoyable with less crowds … talk about a popular tourist attraction.
This city is just an hour away by train from Shanghai. Get more info about Hangzhou here.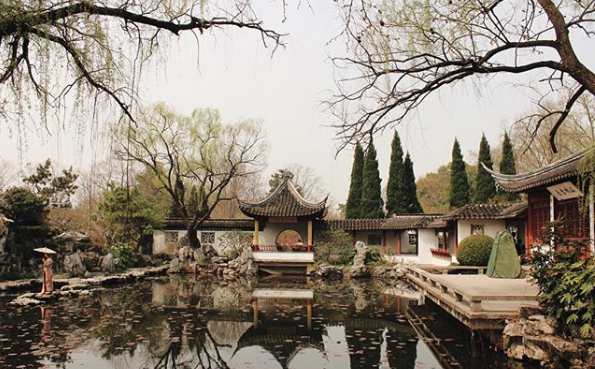 Thinking about being an international volunteer?
Or teaching English to the cutie Chinese kiddos? We've got tons of schools you can teach at in China — plus, you'll get vacation time to see these water towns for yourself. Get more info about this country right here: