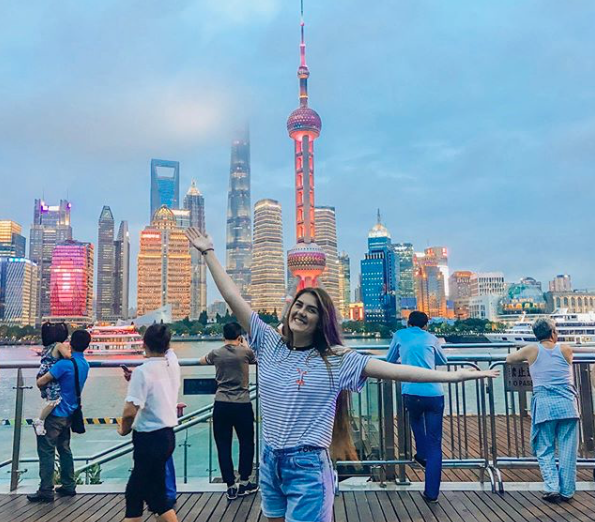 With about a thousand things to do in Shanghai, you won't want to skip out on a temple or two.

Shanghai's a spot in China you can't miss. This country is enormous but Shanghai is hiding some of the best China has to offer — an iconic skyline, about a zillion places to eat, some of my favorite museums, and a few temples.

---
*Quick ILP Update — we have closed our semester abroad program in China and are not updating info found in this post. We're keeping this post live as it may be a helpful resource for you, but know that information was last up to date at the time this post was published.
---

There is already so much to do in that city (here's your go to guide for exploring Shanghai), but your visit would be a bit shortchanged if you didn't peek into at least one of these historic temples.
Jade Buddha Temple
Jing'an Temple
Longhua Temple
Jade Buddha Temple
Come visit the Jade Buddha Temple for some classic Chinese architecture and a whirlwind history. Back in 1882, a temple was built for the sole purpose of protecting two jade Buddha statues that had been brought to China from Burma (thanks to a monk named Huigen). However, the entire temple was destroyed during the revolution (the one that overthrew the Qing Dynasty, if you know your Chinese history). Luckily, the two statues were saved and the temple you visit now is the new structure built to house these gorgeous Buddhas.

China's known for jade, but these particular Buddhas are unique, because both the Recumbent Buddha and the Reclining Buddha are intricately carved out of creamy white crystal jade, instead of the more familiar and more common green jade. Along with the Buddhas, you'll find some stunning Chinese architecture — we're talking long hallways adorned with red lanterns and bookended with bonsai trees and some 7,000 Dazang sutras found in the Jade Tower.

Getting There: Ride Metro Line 13 and get off at Jiangning Road Station. Use exit 4, then plan on walking about five minutes (heading south) to get to the temple.
Cost: 20 CNY Entrance Fee and an extra 10 CNY to see the Jade Buddhas.
Hours: 8:00 AM to 4:30 PM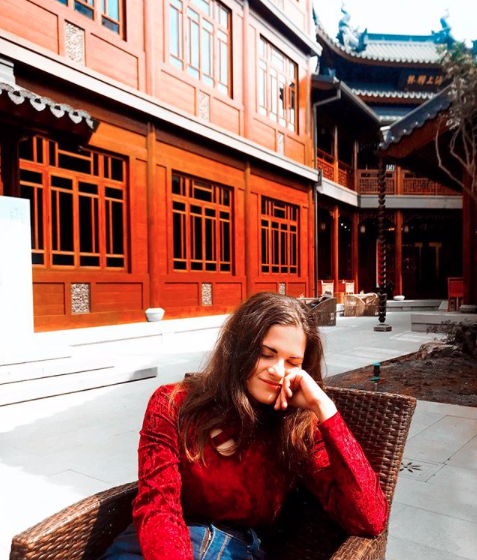 Jing'an Temple
Escape the hustle and bustle of downtown Shanghai as you enter into the Jing'an Temple, one of the country's most famous. This temple's history spans almost 800 years, surviving several dynasties, moving to a handful of different cities, then enduring destruction during the 1900's, only to be reconstructed to the beautiful temple you can visit today. When you visit, you'll find an impressive collection of artwork: inside, spend time with the paintings and calligraphy created by Yangzhou's Eight Eccentric Painters (find this exhibition in the Hall of Buddhist Relics). There's also a bronze bell which was made in the Ming Dynasty (which spanned from 1368 to 1644!).
The jade Buddha is the main focal point of the temple, an enormous crystal jade rendition that's a soaring 12 feet high and weighs more than 25,000 pounds! This Buddha is so big that they had to tear down a wall when it was moved into the hall, which is saying something. Plan on spending about an hour here.
Getting Here: Hop on Metro Line 2 or 7 and get off at Jing'an Temple (easy enough, right?) Use exit 1 and you're there.
Cost: 50 CNY
Hours: 7:30 AM to 5:00 PM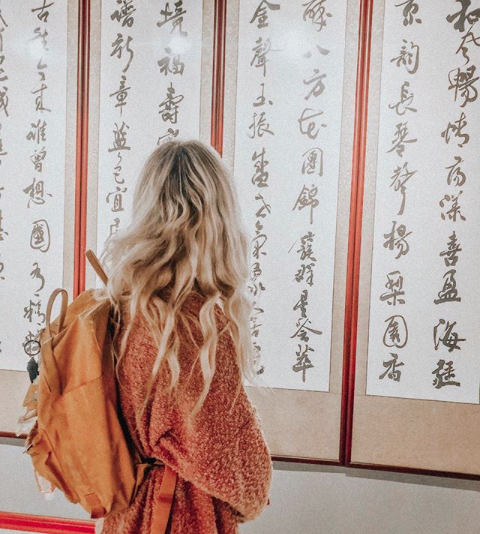 Longhua Temple
Originally built in 242 AD, this is the oldest temple in Shanghai. Over the years and many wars, this ancient temple needed to be restored (this guy was restored in the 1950's). The large temple complex (about five acres!), has loads of things that keep people coming to visit this particular temple. There's a towering bell tower, famous halls studded with paintings and architectural flourishes, and rows of peach trees that blossom in the spring.
The bell tower has an impressive ceremony on December 31st, ringing in the new year. That bell ringing ceremony is regarded as one of Shanghai's eight attractions.
Getting Here: Ride Metro Line 11 or 12 and get off at Longhua Station, using exit 2.
Cost: 10 CNY
Hours: 7:10 AM to 4:30 PM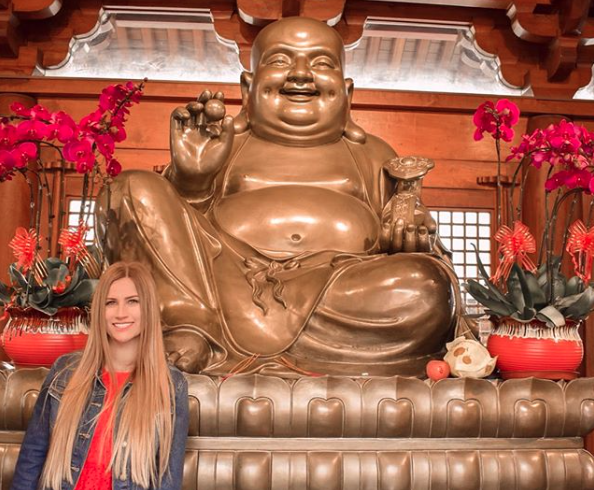 Ready for more world adventures?
We (International Language Programs) host volunteer programs in a handful of different parts of the world. Our volunteers are college-aged individuals who teach English part-time and have weekends plus vacation days off to travel. This means that you get to teach the cutest kids during the week, then hop on a train, plane, or bus to explore everything that country has to offer! Learn more on our Instagram: