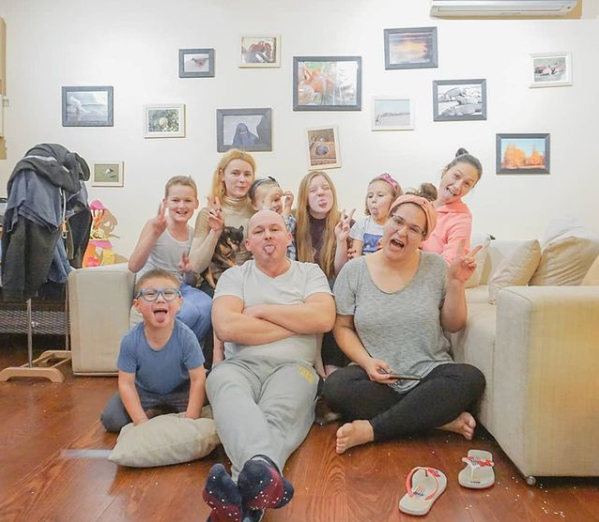 If plan to spend a semester volunteering in Europe, you might get the awesome opportunity to live with a host family! Here are a few things I wish I knew to expect when meeting my host family for the first time!
When getting ready for my first semester abroad with ILP in Ukraine, I knew I would be living with a host family. I was pretty excited but also really nervous because I had no idea what to expect. Living with a host family is an incredible opportunity and I am so glad that I got to have that experience. Seriously, it made my semester a thousand times better but I was still nervous when I first met them!


---
Come spend a semester in Europe!
See what volunteering in Ukraine is like here.
---
Truth be told, it is hard to tell you exactly what to expect because every single host family situation is different. That being said, there are still a few things that apply no matter what (and all things I wish I had known):
You'll Meet Them In-Country
Sometimes They Speak English
Who You're Living With
A Few Expectations
Don't Be Nervous!
You'll Meet Them In-Country
I had no idea who my host family would be until I arrived in Kiev, Ukraine ... and that's pretty standard. Don't expect to have much info about your host family until you arrive in-country. When I landed in Ukraine with my ILP group, once we were all together our Local Coordinator guided us to a van where we piled in our luggage, and off we went.

One by one we got dropped off at different buildings across town. After what felt like forever, it was finally my turn to be dropped off and to meet the family that I would be living with for the next four months. It was a little awkward at first, but my family was so welcoming. They had dinner waiting for me (I was hungry after such a long flight) and handing out a couple of host family gifts really helped to break the ice.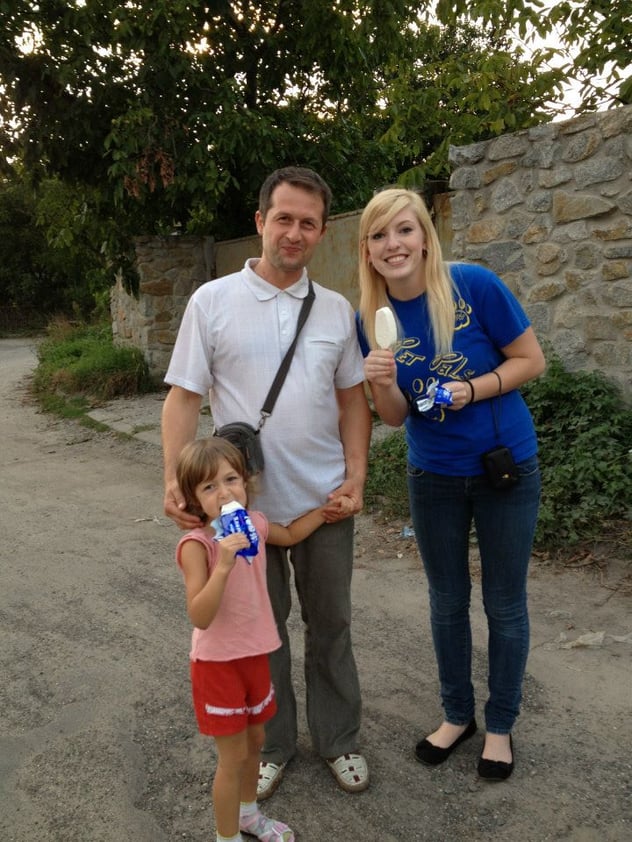 Sometime They Speak English (But Not Always)
If members of your family do speak English, often they're excited for the chance to practice more English with you. If they don't, it's your chance to maybe learn a little more of their language or get really good at charades! It's an adventure, but works.
One volunteer living with a host family was able to pick up way more of the local language than others in her group because her host family didn't speak any English. At the end of her semester, her parents came to visit and just sat (pretty amazed) as Emily chatted back and forth with her host mom and loosely translated the conversation.

It can seem daunting to live with a family who don't speak your language, but they've often hosted ILP volunteers before and know how things go. Plus, thanks to technology, you can have some extra help communicated.
When It Comes To Religion
Understand that religion isn't considered when finding host families for you. You don't have to be a member of the Church of Jesus Christ of Latter Day Saints to volunteer with ILP, but many of our volunteers are. Some volunteers are shocked to realize that their host families don't share their same religion. While we have had host families in the past who are members of the Church of Jesus Christ, is not typical.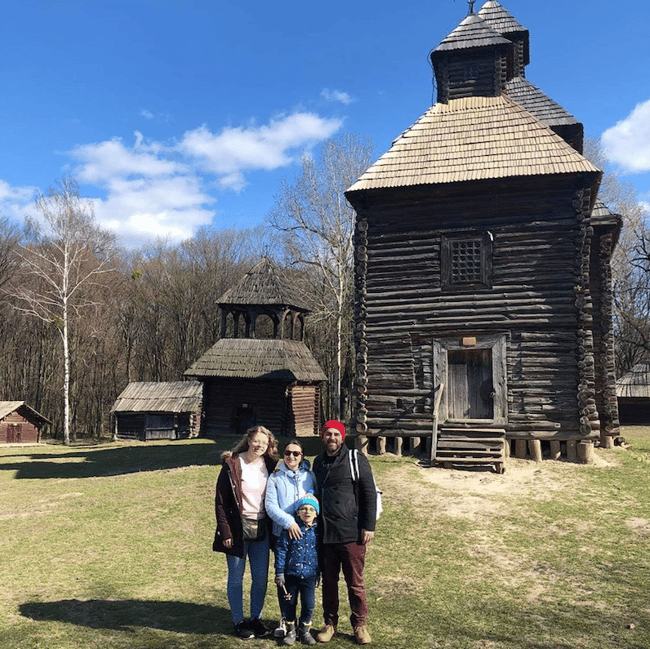 Who You're Living With
Host families are chosen by your host school and Local Coordinator, so it's pretty common that you'll be living with one of your students and their family. Having a native English speaker at home gives students more practice with the language (and really makes a big difference with their education). Plus, sometimes families are interested in picking up some English, too so it's a perk for the parents as well. How fun is that if you get to live with one of your students and get to know them and their family better?
Who you're living with varies from family to family — some volunteers are living with a sweet grandma, their very own babushka! Others are living with the whole family: mom, dad, three kids, and a grandpa. So fun!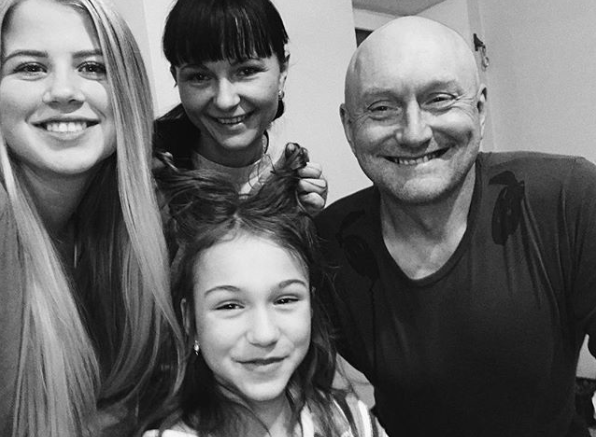 A Few Expectations
Home Cooked Meals
This is probably one of the biggest perks that you have over other ILP volunteers who are either eating at a cafeteria or who do their own cooking in an apartment — volunteers with a host family will be eating home cooked meals, which is a huge way to experience the culture. Typically, your host family will provide your meals, so that means you'll get to eat meals like a true local.
One of my favorite parts of my semester was the fact that I got to experience so many local dishes (and learned to make a few by watching my host family make it!) ... something that I didn't get when I was eating at the cafeteria on my other ILP semesters.
Every Family is Different
Just like in the United States, families may have different traditions and customs and just generally different than your own. It's best to jump into your semester with an open mind, ready to experience what this new family of yours can show you.

My host family had different traditions than my own family, but it was so much fun learning more about Ukrainian traditions and seeing how different families work together. Celebrating a birthday in a foreign country isn't going to be like home, but wow, what an amazing little memory you'll have for the rest of your life. Be sure to get to know your host family and their traditions — it will make your semester so much better.
Living Conditions Vary
Some host families live in tiny apartments while others in huge houses ... it really just depends. No matter which situation you get to experience, all the homes have been checked out and are safe for our volunteers to live in, so no worries on that. You may be surprised when you first settle into your new home ... I remember I couldn't figure out where the light switch was in the bathroom until my host mom pointed out that the light switches were on the outside, not the inside! I learned how to hang my clothes up to dry (hint: space out your sweaters instead of cramming all the drying racks together to help things dry faster), and adjusted to life in Eastern European apartments. I love those memories now!
No matter what host family you get to live with, enjoy this once-in-a-lifetime experience because before you know it you'll be back home missing your host family (trust me).
Don't Be Nervous!
You probably will be anyways, but it don't! If you want an easy way to break the ice, bringing a small gift from home for your host family might be the perfect way to say "hello!" Click here for some ideas.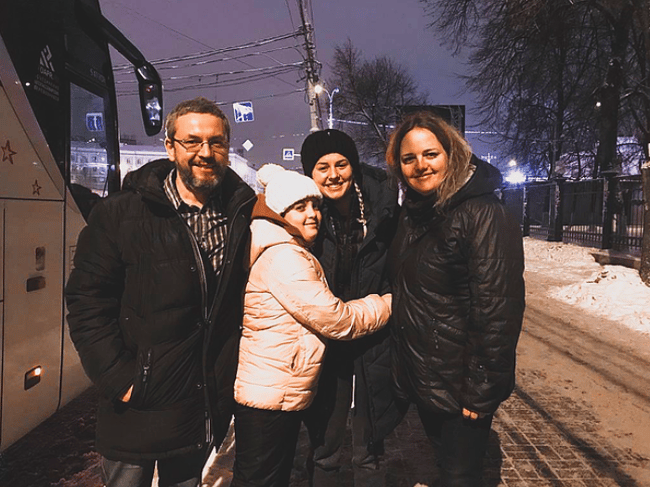 Want to live with a host family?
Come volunteer with International Language Programs! We have years of experience sending college-aged volunteers abroad to countries all over the world ... some with host family opportunities! Come talk to someone who can give you a little more info about where those locations are: