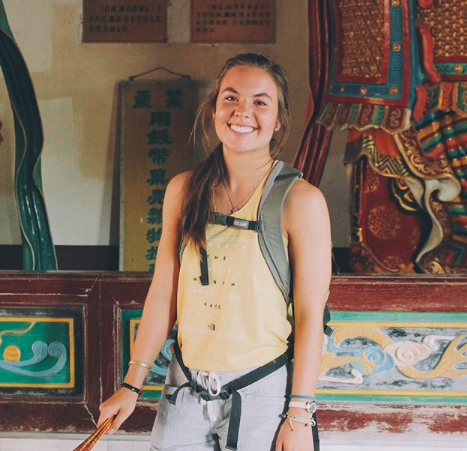 You know about Beijing and Shanghai but do you know about Guangzhou? Guangzhou, China is another sprawling metropolis filled with sky-scraping buildings and insane adventures like rollercoasters on top of those skyscrapers. It's home to millions of people, and acts sort of like the capital city of the southern part of China …. and we're guessing you might not have even heard of it.
---
Really discover China
Our China Destination Guide is full of the can't miss spots
---
To make sure you use the your time wisely in this huge city we've talked to the ILP volunteers who know the best things to do, things to see, and places to eat.
Top Things To See & Do

Our Favorite Nearby Adventures

Where To Stay

Where To Eat

Where Is Guangzhou?

Getting To + Around The City
Most of our ILP volunteers don't travel to Guangzhou specifically as a vacation spot, but it's often a city you're traveling through anyways (especially if you're living in southern China for the semester) because it's a huge transportation hub. It might just be a great quick stopover for you during your semester abroad in China.
Top Things To See & Do
The Zoo
When it comes to the best zoos in China, there's a bit of a debate. That linked post can give you more of an idea but in a nutshell, there's a reason why people love coming to the Chimelong Xiangjiang Safari Park in Guangzhou. There are panda breeding centers, the chance to feed giraffes, hang out with monkeys, and more. The park is huge, but there's a really nice public transportation system that can help you get around to save you from so much walking.
Quick Facts:
See animals like giraffes, hippos, lemurs, pandas, tigers, cheetah and more.

It is a 15 minute walk from Hanxi Changiong station on metro line 3. And it's usually open all week from 9:30 AM to 6:00 PM. You can only buy tickets before 2:00 PM, so get there early. Also, pay attention to what parts of the park close early!

Tickets are 180 RMB ($26) per person in the off season, and 250 RMB ($36) per person during holiday seasons. However, you can tell that the price goes towards keeping the animals happy and the park clean so it's not too much of a sacrifice.

Pro Tip: They don't let you take food into the park, except for liquids. There is food at the park, so be sure to budget for that.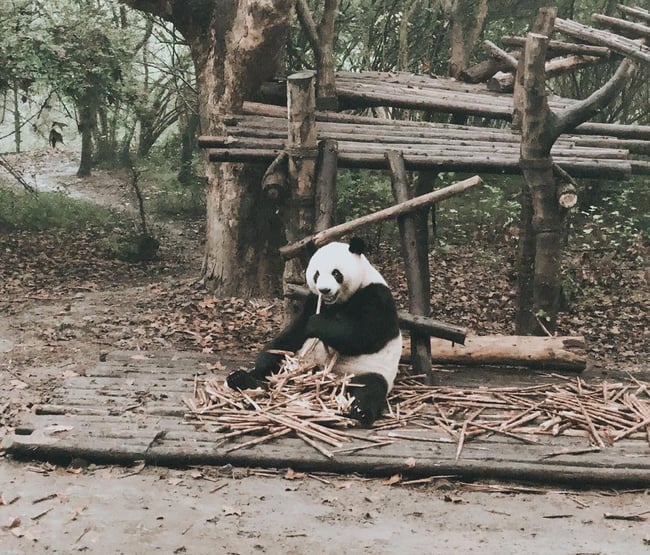 The Chimelong Parks
Guangzhou is home to the Chimelong Parks, a huge collection of parks that has something for everyone. There's a water park complete with huge waterslides and swimming pools, one park full of birds and crocodiles where you can watch animals interact with trainers, a theme park dotted with extreme rollercoasters, and more.

The Chimelong Xiangjiang Safari Park is part of the five Chimelong Parks too, which we talked about earlier. Get more information about Guangzhou's Chimelong Parks here.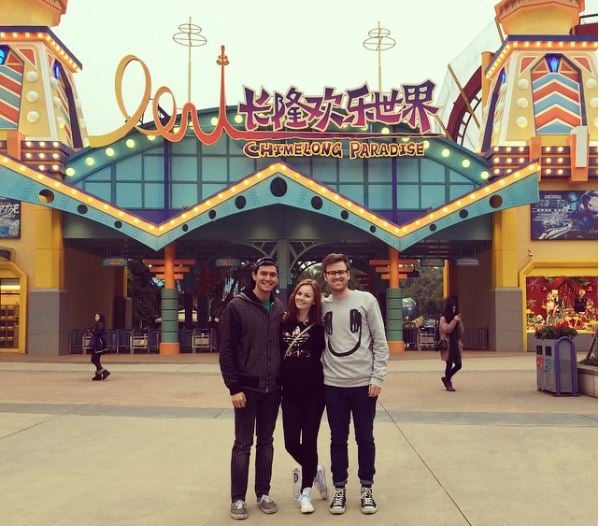 Test Your Fears On The Canton Tower
This tower used to be the tallest in the world and you can really test how brave you are at the tippity top. There's an unreal panoramic platform and a bubble tram that takes you around and over the edge for some stellar views.
For the truly brave of heart you can test out the Sky Drop where you're dropped 100 feet ... which feels like a lot when you're already 1,591 feet in the air.

See what else you can do at the Canton Tower here, and get more information about the bubble tram on top here.
Our Favorite Shopping Streets
China is a dream for anyone who loves to shop. In Guangzhou, you can find whole districts focused on a single item to buy, like the wedding dress district. But we're big fans of shopping on Beijing Street and on Shangxiajiu. Beijing Street is a pedestrian street lined with store fronts and restaurants, and vendors selling street food and things like brand names for a bargain (backpacks, purses, clothing, hats) along with some souvenirs.
Get To Beijing Street: Ride Metro Line 1 to Gongyuanqian Station 公园前

Get To Shangxiajiu Shopping Street: Ride to Changshou Station also on Metro Line 1 长寿路
Tour Shamian Island
Home to a European-esque walking street and stately mansions from when the island was partially owned by both France and the UK, Shamian island is an excursion worth looking into. Come to peek into cafes, photograph tree-lined streets, and spend 2-3 hours walking along the car-free boulevards. It makes for a relaxing afternoon, that's for sure.

Get here via metro: Ride Line 1 or Line 6 to Huangsha station, and take Exit F. You'll walk across a bridge to reach the island
+ A Few Other Ideas
We have a few more of our favorite things to do in Guangzhou here, like our favorite parks and more places to shop.
Our Favorite Nearby Adventures
Guangzhou is the main transportation hub in Southern China which means it's very well connected to some of our most favorite adventures. Here are a few that are only a short train ride or flight away.
The Under-The-Radar City of Kaiping
Found just 2 hours outside of Guangzhou and easily reached via train (and will cost you less than $10), you can spend a dreamy weekend biking through lush green fields to photograph ancient and decorative towers. It's a hidden gem we can't believe isn't as popular as some of our other favorites.

Get more information on a weekend in Kaiping.

Guilin's Unreal Terraces
The city of Guilin is a total volunteer favorite, and just outside of the city is the home of some of China's most amazing rice terraces. It's a photographer's dream to wander through wooden villages hiding in the terraced rice fields. Get a 3 hour train ticket for around $20 and come visit on the weekend.

See Guilin's Rice Terraces here.


Everyone's Favorite, Yangshuo
We absolutely love Yangshuo … it might be everyone's favorite destination in all of China, unless you don't love riding bikes through whimsical mountains, bamboo rafting down the Li River, or shopping on West Street. Book a 2.5 hour train for about $20 and see it for yourself.
Get our weekend guide to Yangshuo here.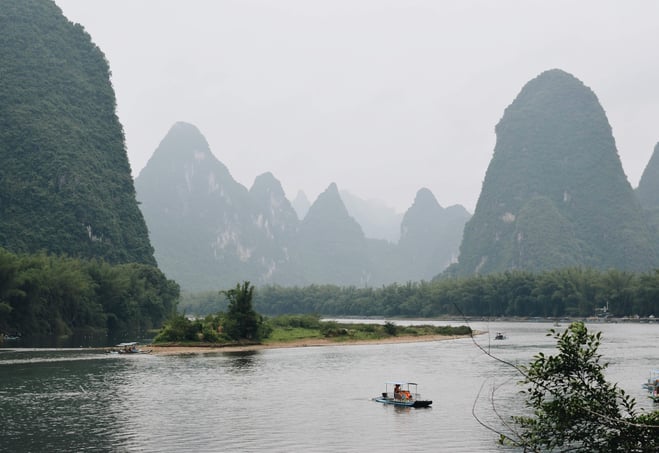 Have A Beach Day
Have a day at the beach, China style. From Guangzhou you have a couple of options. The beaches in Xiamen are just a train ride away (book a $30 fast train, or spend half the money for an overnight train) or you can lounge on the beaches in Sanya — just take a short flight (you can get roundtrip tickets for about $80+).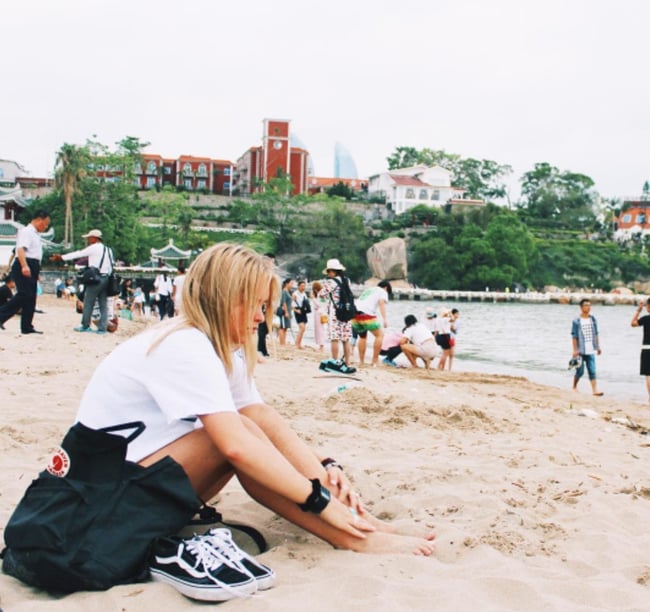 Where To Stay
As China's third largest city, there are not shortages of places to stay in Guangzhou, but several ILP volunteers suggest the Lazy Gaga hostel especially if you plan to visit the Chimelong adventure parks.
Lazy Gaga hostel is close the the metro, has a helpful staff willing to give you directions or a good restaurant recommendation, and has some major hostel perks like a hang out common room and a kitchen. Prices are around $12 for a 4 person dorm.


Where To Eat
Similar to places to stay, there are thousands of things to try in Guangzhou, so review sites like Trip Advisor or Yelp are going to come in handy … but we do have a few suggestions:
Dim Sum
Not restaurant recommendations, but things you should definitely try in Guangzhou. This city is famous for Dim Sum which are small portions of food bundled up into dumplings or steamed buns. There are dozens of kinds of dim sum you can try, but I'm fond of the BBQ pork steamed buns. Yum. If you find a Dim Sum restaurant, stop and eat!
Gail's
From the words of one ILP volunteer: "The food is delicious! Mexican, Italian, American, you name it. Try the Mexican Salad and chocolate milkshake and never look back." This place is a little pricey (that milkshake is 30 RMB but it's worth it).

Address: 32 HuaLi Road, Zhujiang New Town Guangzhou.

Directions: Get off the Zhujiang New Town metro stop and take exit B1. You will see the American consulate immediately with the flag. Cross the street towards the American consulate, turn right. Walk down, you'll pass Starbucks, and a little ways down on the left is Gail's.
Favorites From Home

I'm always a fan of eating local, but if you are craving something from home, you can get your fill of American food here. Come to Guangzhou for KFC, Starbucks, Burger King, McDonalds (of course), Costa Coffee, Subway, Pizza Hut, and others.
This Hot Pot Place
Hot Pot is another fan favorite - "Probably the most fun experience eating in China" according to another ILP volunteer. Hot Pot restaurants let you order which types of meat and vegetables you want, then you cook those meat and vegetables yourself in a boiling pot of soup right at your table. So fun, and so delicious.

Inside the Grandview Mall is a delicious hot pot place (head up to the fourth floor, and it's by the restrooms).

Here's the address of the mall: 228 Tianhe Rd, TianHe ZhongXin, Tianhe Qu, Guangzhou Shi, Guangdong Sheng, 510620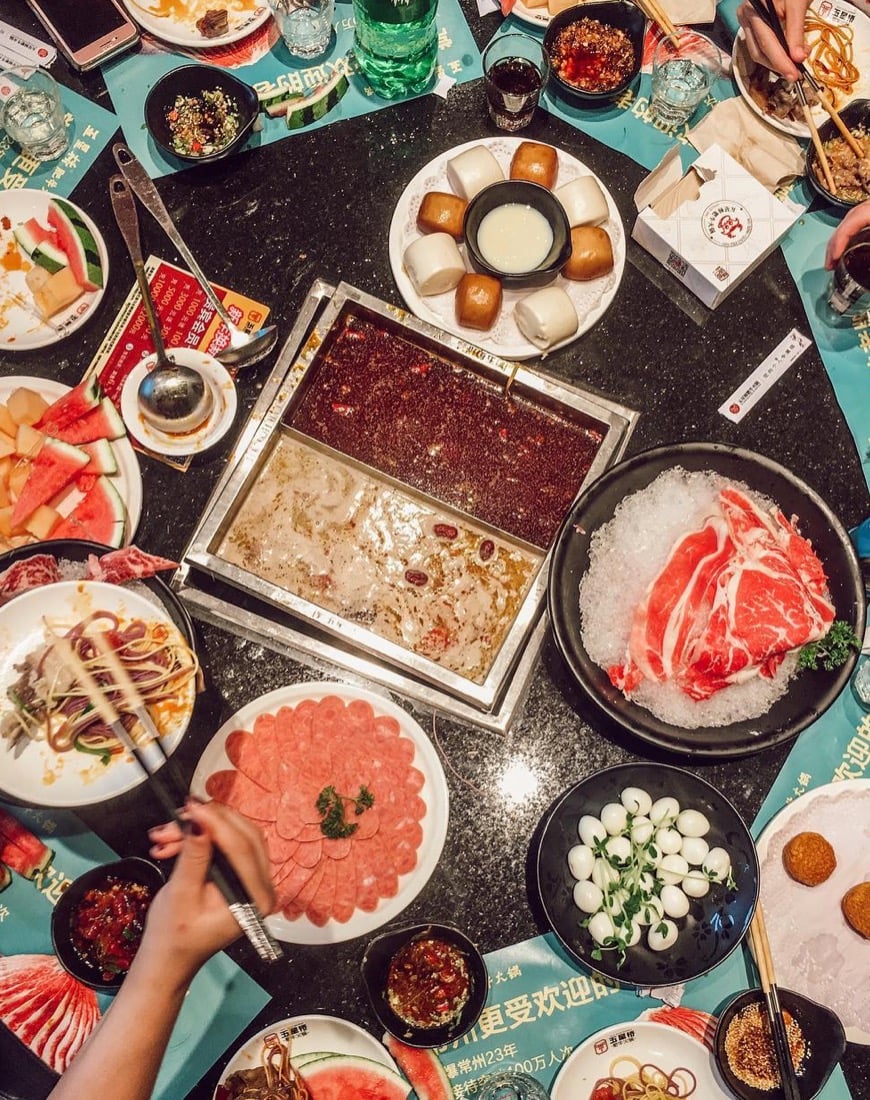 Where Is Guangzhou?
Find this huge city in the southern corner of China, just above Hong Kong. Guangzhou has an extensive history starting in 214 BC and boasts several nicknames like the City of Rams from a legend about Taoist heroes riding rams into the city or the City of Flowers, thanks to all the greenery you'll find in this lush, semi-tropical region of China.
About 13 million people call this city home.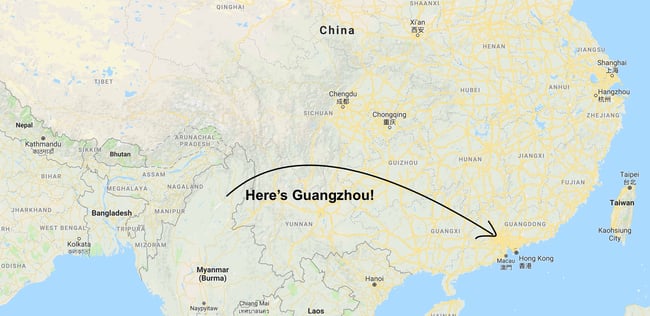 Getting To + Around The City
Guangzhou is well connected by bus, train, and plane, so getting here no matter where you are is rather straight forward.
Airport
The Baiyun International Airport (CAN) has two terminals, and has regular flights from all over China and from the US (and other countries). It's a cinch to get to thanks to the metro: Ride Line 3 of the Metro from the airport to the city, and vice versa. This metro has trains who run every seven minutes, with the first train leaving the airport at 6:00 AM and the last train leaving at 11:00 PM.
Train
Guangzhou has four train stations, and each are connected to the metro which makes getting to the station and into the city a breeze:
Guangzhou East Railway Station: Line 1

and Line 3
Guangzhou South Railway Station: Line 2

Guangzhou Railway Station: Line 2 and Line 5

Guangzhou North Railway Station: Line 9
We love booking all train tickets in China on trip.com. It is also good to know how to read your train ticket (we have help on that too).
Getting Around The City
Guangzhou's metro is going to be your best friend. We suggest all ILP volunteers download the MetroMan app for getting around in Beijing (and other Chinese cities). You can download the app for Android here and Apple here. It works offline and will plan your route and tell you which transfers to make. Oh, and if you're worried about riding the metro for the first time, you'll get the hang of it after a few rides: all the metro lines are all colored coded, and stops are in both Chinese characters and English.

There are currently 13 lines (but the city is growing rapidly), and rides are inexpensive: ticket ranges from 2 Yuan to about 14 Yuan depending on how long you are traveling on the metro. To buy a ticket you'll see a little ticket kiosk inside the metro where you can choose your route and pay for a single-use ticket with cash. If you'll be visiting multiple times, you may want to get a reusable pass. You can do that inside one of the information booths in most stations.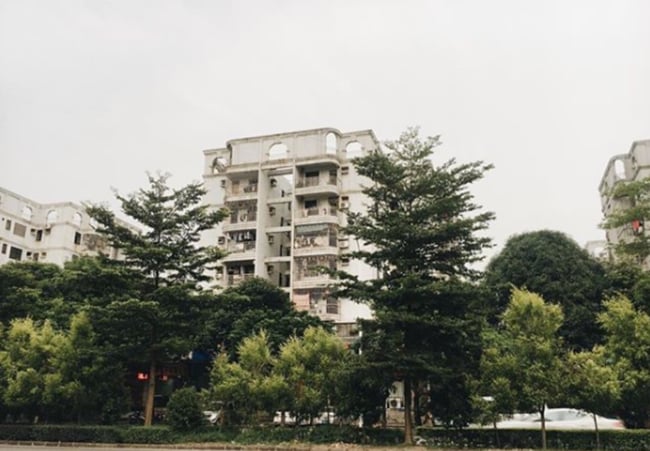 Think you want to explore Guangzhou?
See China with International Language Programs. Live there are a volunteer for a semester of teaching English and exploring the country. Click below to learn even more about what a semester in China is like: