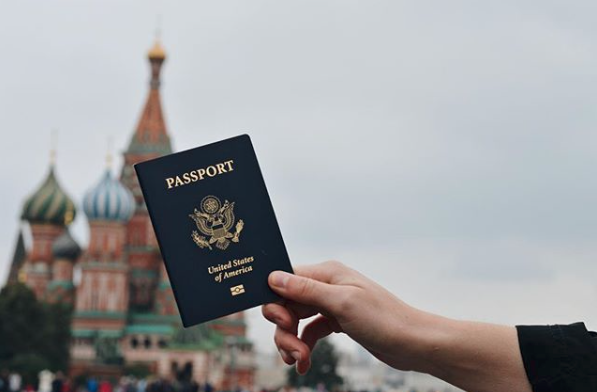 As a part of your ILP program fee, your Russian visa is covered! Which is a big relief for any volunteer interested in volunteering in Russia. But if your family wants to visit (or you're looking to revisit your semester!) you need to know how to get a Russian visa.
---
Love the idea of seeing Russia?
We think you might be interested in volunteering in Russia.
---
We're not joking — your ILP Program fee includes your Russian visa, your airfare to Russia, housing there, meals, and a lot more perks. It's one of the reasons so many volunteers choose Russia out of all of the ILP countries we have; it's a country that is a bit tricky to visit thanks to the current and ever-changing visa situation, but we handle that all for you.
But if you'd like to have your family come visit you during or after your semester (or want to know how to get another Russian visa after yours expires), you've come to the right place. Here's what you'll need to know.
Do I Need A Visa?

Keep These Things In Mind

How Much Do Visas Cost

Getting A Russian Visa

Registering Your Visa In Russia
Do I Need A Visa?
Every US citizen will need a valid Russian visa before visiting Russia.
There is one exception as of right now; if you will be traveling via sea (like on a cruise ship or passenger ferry that stops in St. Petersburg) you will be allowed to disembark and tour the city for 72 hours, but only if you will be on a cruise line excursion or booked with a local company. This allows you to visit St. Pete's without a visa, but your adventures are restricted to under 72 hours and will likely be a part of a guided excursion.

Russia is such an incredibly vast country with a rich culture, that going through the hassle of obtaining a visa is so worth it.
Keep These Things In Mind
Requirements are constantly changing!
Constantly. You'll need to make sure you're talking and working with someone to get the most current, up to date information before processing to make sure what you're sending in fits all the current requirements. That's one reason we suggest applying for your visa early.
(When this post was written, 30-60 days in advance — minimum — seemed to be the ideal). However, it's wise to plan on needing to send in additional information to comply with the most recent changes.
If you'll be booking with a third-party agency (in most cases, this is by far the easiest option especially for just a tourist visa), they will make sure you are submitting the correct documents and will let you know when things need to be submitted.
Passport Specific Requirements
As of now, your visa must be valid for 6 months beyond the date of your Russian visa, and you must have two adjacent blank pages. Your visa will be a large sticker that goes into one of your passport pages.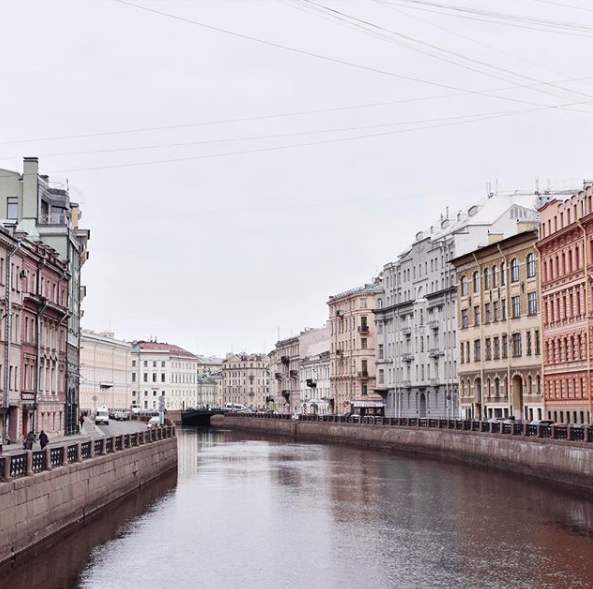 How Much Do Visas Cost?
The way you get your visa and the type of visa you apply for (single entry, multiple entry, tourist visa, business visa, etc) can vary the cost. How quickly you get things processed will also help determine the cost — processing in 2 days and process in 13 days can be a difference of a few hundred dollars.
Plan on paying around $300 for a standard single entry tourist visa, but longterm, multi-entry business visas can be upwards of $1,000+. If you'll be visiting your volunteer or just visiting Russia for a short time, you'll probably be getting a standard, single-entry tourist visa.
Getting A Russian Visa
If you do it yourself, you will need to obtain an Invitation letter or visa invitation. You can do this by asking the hotel you have reservation at (and by paying a $15-$30 fee).
Next, you'll need to fill out an electric visa application form. Depending on the type of visa you'll pay a different fee, but the 30 day tourist visa has a $90 fee.
Last step. Submit your invitation letter, your completed application form, your actual passport, passport photos and processing fee to the Russian consulate for your geographical region. Find which consulate to send your information to here.
Heads up — When filing your visa application, you can deliver in person ($33), mail it in ($118) or submit this through a third-party ($33, plus an agency's fee).
What Do We Suggest?
There are many ways to getting a Russian visa, but we suggest using a third-party just so you can have someone to work with when/if regulations change or if you have questions. The entire visa procedure is exact, detail-oriented, and bureaucratic, and having someone along the way to help you navigate the process is quite helpful.
ILP office staff has had luck working with both Russart and GoToRussia. Each website is in English and easily walk you through the process. In particular, GoToRussia has a very clear step-by-step process that is easy to follow.
Registering Your Visa In Russia
When you get your visa, you're good to go. Now you just need to hop on your flight to Russia, but once you get there, there is one more visa step that needs to be accomplished.
Once you land and go through immigration and customs, you'll get a migration card (you'll fill out your passport number, the dates of your visit, your name, and other info). You'll have this migration card stamped in two places, and will get back one portion that has been stamped - this is your migration card - do not lose it!
When traveling in Russia, you may be stopped by police checking to see that you're a legal visitor. You will need to have your passport (which contains your visa) and your migration card with you. You must also present your migration card when you leave the country, so again … don't lose this.
Alright, onto registering your visa. Once you have landed and gone through all the migration card business, you're in Russia (congrats). Within seven days, your visa must be registered. If you're staying at a hotel, this is probably done automatically: check in will require you to hand in your passport which is when your hotel will check and register your visa.

If your visit to Russia is under 7 days, you aren't required to register your visa, but when you depart, you might be asked to prove that your visit was under 7 days (by showing hotel confirmations).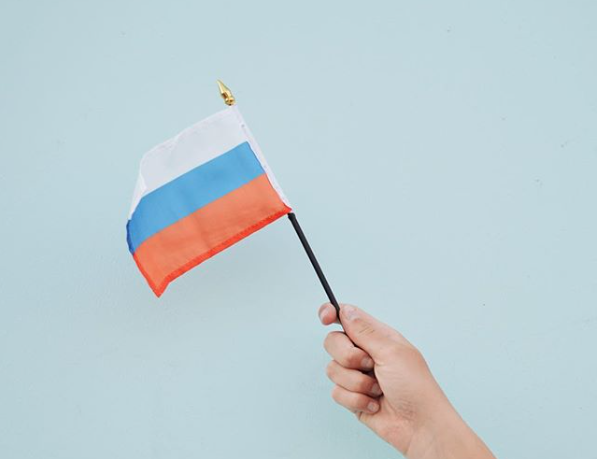 Get more info about living and traveling Europe!
This guide outlines what a typical day looks like and other requirements, but you can also chat with an ILP representative to get even more of your questions answered: