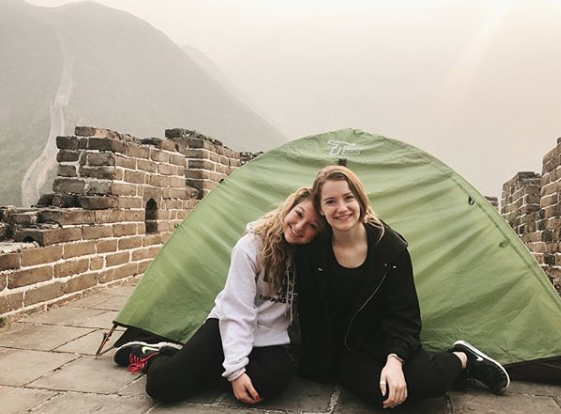 Deciding to volunteer abroad with ILP is a big deal and you are bound to have lots of questions. We get it! We have all been there at one point or another and want to help you out.
It can be overwhelming when you are weighing your options or starting an application process and don't know much. You can read and read and read about something, but sometimes you just need to talk to someone. We want to help you, so don't do this alone!
Did you know that when you apply you are assigned to an ILP representative that is going to help you through every step of the process? Seriously, the whole thing -- helping you finish your application, getting your documents in, getting assigned to one of the ILP schools, pre-departure training and departure. They are with you the whole time!
BUT, what about BEFORE you apply? That is the time that people have the most questions, right? Well, luckily there are a few ways to get in touch with us.
How to contact the ILP office?
Call us
Schedule a call
Email us
Text us

Stop By

Chat With Us On ilp.org

Follow us on social media
Call us
If you have questions, give us a call! Easy enough, right? Everyone that works in the ILP office has been able to serve abroad with ILP, so we have first hand knowledge. If you have a country specific question, our receptionist can put you in touch with someone who's been there!
Phone Number: 801-374-8854
Schedule a call
Is it easier for us to call you? No problem. You can easily schedule a call here! Just give us your phone number and let us know the best time to contact you. One of our awesome reps will be able to give you a call anytime within these hours:
Monday - Friday: 2:00 PM - 8:00 PM
Saturday: 10:00 AM - 2:00 PM
Email us
If it's after hours, you don't want to talk on the phone or you have a ton of questions that you just want to list out and send; shoot us an email! You can send the email to our receptionist and they can direct it to the best person to answer your questions. We will try and get back to you within a couple of business days (not including weekends).

Email address: office@ilp.org
Text us
Maybe phone calls aren't your favorite or you just a have a super quick question that doesn't warrant a call. That's okay! Text us rather than call us. Fill this out super quick -- seriously, it takes maybe three seconds -- and we will text you!
Stop by
The only thing we love more than talking to our future volunteers is meeting them in person. Don't be afraid to stop by our office and chat with us. We are always happy to talk! If you stop by, you will even get to see our wall of fame (maybe you'll be on it one day). You don't even need an appointment; just come by to ask a few questions if you're in the neighborhood.
Address: 508 E 800 N #3D
Orem, UT 84097
Chat With Us On ILP.org
We have a chat feature that should pop up when you visit ilp.org. We run this chat during office hours, but will get back to you if you drop us a line when we're away.
Follow us on social media
Facebook and Instagram are great tools to get in contact with people -- even us! Follow us and see all the awesome pictures and stories of our current volunteers! If a question ever pops in your mind, send us a message and we will get back to you ASAP.
Follow us here: Facebook and ILP Instagram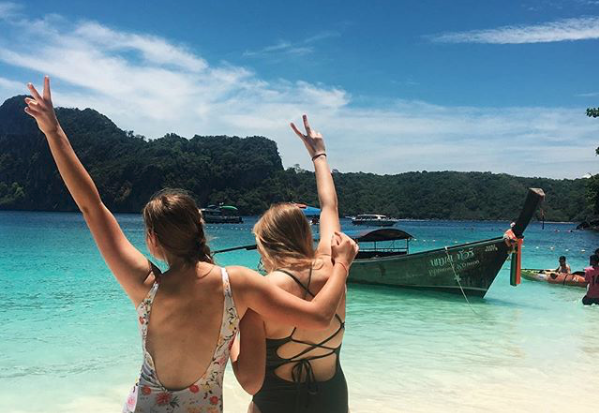 No matter which one of these ILP countries you go to, you're going to have the time of your life and walk away with some best friends for life (oh did you know that you will get an ILP group -- pretty cool, right?)!
If you still have some questions about volunteering with the International Language Programs, you can read some of the FAQ. Who knows, maybe your's will be in there!