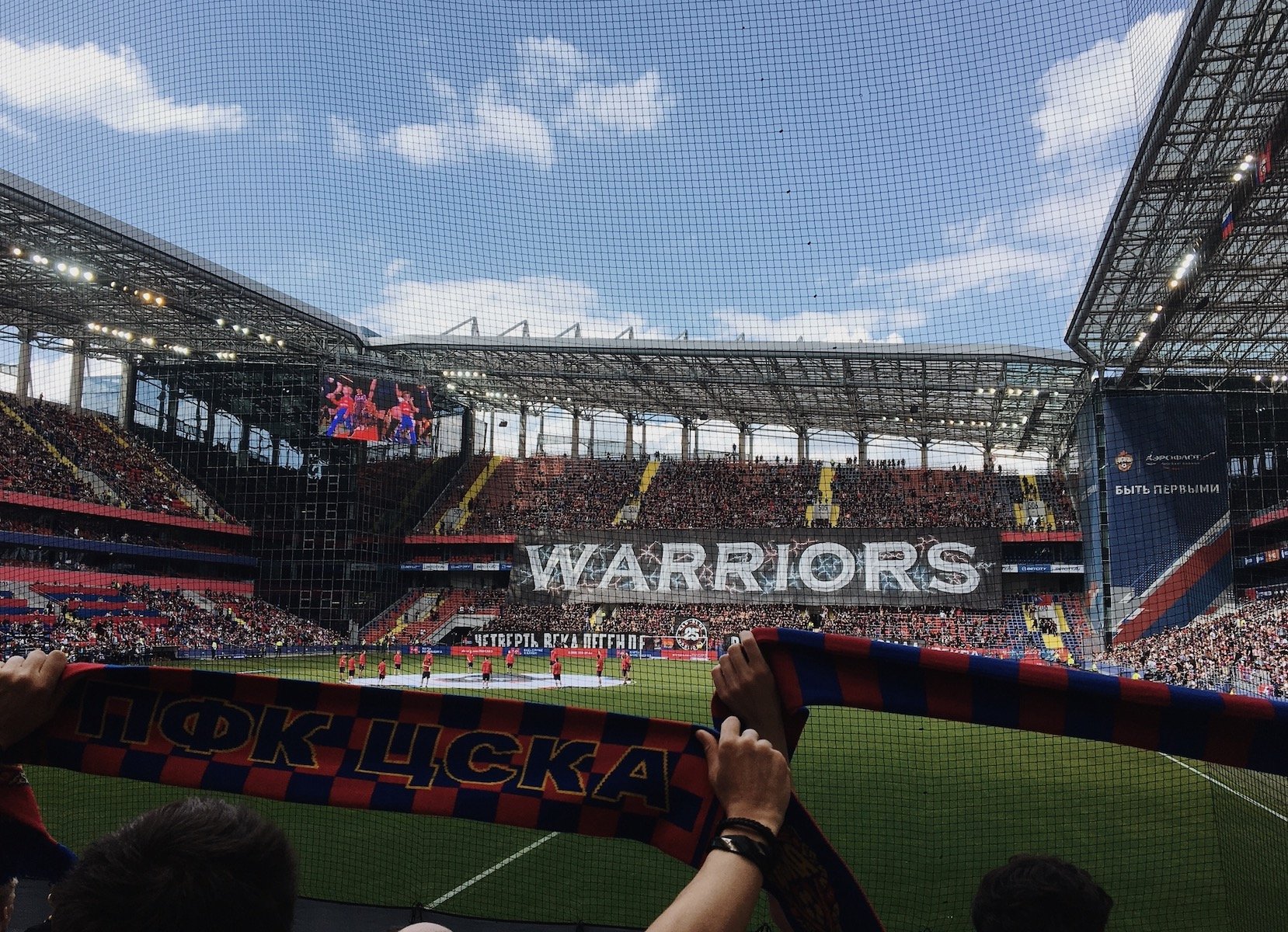 Here's your how-to for finding tickets.
Thanks to the dozens of towering cathedrals to explore, hundreds of museums and all the festivals that pop up in the city center, you'll be busy when you're in Russia, that's for sure. But with everything there is to do, just make sure that you leave time for experiences like this! Actually living in Russia for a semester allows enough time to do the things that tourists usually don't have enough time for, like seeing a local game.
---
Volunteering in Russia is more of an adventure than you can imagine.
---
Before you can cheer your heart out, you'll need to know how to go about buying tickets and all that jazz. Keep reading for the info you need:
A Little Head's Up

Seeing A Hockey Game

Attending A Soccer Match

A Few Tips
A Little Head's Up
ILP volunteers live in a couple of different spots in Russia but the epicenter to all things sports are typically located in Moscow, with a few in St. Petersburg. In this post, we have information about the local teams that play in Moscow since it's somewhere our volunteers are either living or vacationing, and is probably the best city to attend a professional level soccer or hockey game.
Seeing A Hockey Game
Moscow has a handful of teams and a huge hockey following, which leads to a few arenas where you can see a match.
If you'd like to know a bit more about the KHL (The Kontinental Hockey League) you can read this post that goes into a ton of detail, but in a nutshell, Russian teams are a part of an Eastern division of teams that include China, Slovakia, Latvia, etc. Just a bit of background so you know who your Russian teams are competing against!
When Is The Season?
For the KHL (Kontinental Hockey League), matches typically start the beginning on September and go through to the end of February. However, you may be able to see a playoff and/or championship match in Moscow if Russian teams qualify. That gives you the chance to watch a match into the month of April or so.

It's great news for any of the Fall or Spring semesters with ILP! Fall Semester groups pretty much can see a game at any point, but if you're going in Spring, you'll want to book tickets early into the trip in case your team doesn't qualify for a championship.
What Teams To Look For?
When it comes to teams in Moscow, HC Dynamo Moscow, Spartake Moscow, Vityaz Moscow, HC CSKA Moscow are some to look for — Dynamo and CSKA are probably the most popular. SKA Saint Petersburg is also a popular team that has quite a following and they sometimes play in Moscow, but you can also see them at home if you vacation in St. Petersburg.
Prices + Getting Tickets
Like anything, prices vary hugely depending on which teams you're seeing, where you are sitting in the stadium, and if you're watching a pre-season match or the final match of the championship. In general, you can get decent seats for a season's match for 800 Rubles (about $12 USD) or pay more than 3,000+ Rubles for the really good seats.
You can book tickets online, but sometimes websites require a Russian credit card. If that's the case, ILP Volunteers have had luck paying back their Local Coordinator or their host family for their tickets (more on that below). Here's the website for all KHL tickets.


Attending A Soccer Match
Especially popular after Russia hosted the 2018 World Cup, Russian teams compete in a couple of different leagues: The Russian Premiere League (also known as the Rosgosstrakh Russian Football Championship) is the most well-known, but there is also a Professional and National League. Basically that means you have more than a few professional-level teams to cheer for.
When's The Season?
It fluctuates, but typically starts at the end of July/beginning of August and lasts through until the Spring (typically the end of May). It's great news for any of our ILP Russia volunteers because they can pretty much see a match all semester long, whether they are there in Spring or in Fall.
What Teams To Look For
There are a lot — PFC CSKA Moscow is probably the most popular, but FC Spartak and FC Dynamo as well as FC Lokomotiv all have a huge fan base. Spartak Moscow and Dynamo Moscow currently have a pretty intense rivalry if you want to pick a side.
All four of these teams are based Moscow and are a part of the Premiere League, but there are four other teams that are a part of the National or Professional League (teams like FC Chertanovo, FC Torpedo, FC Velds, and FC Kazanka). Currently Moscow has a handful of stadiums to support all these matches.
Prices + Getting Tickets
Depends on what you'd like to pay. You can score tickets for 500 Rubles (about $8 USD for pretty okay seats), can pay around 1,000 Rubles ($15 USD) for better seats, but you call also pay five times that depending on where you'd like to sit. Price also fluctuates depending on if you're paying for a mid-season game or a championship level match.
For buying online, you will find lots of third-party sites (like Stubhub, TicketNetwork, FanPass, LiveFootballTickets, TicketCity, TickPick … you get the picture) but we find it best to go directly to the club's website. We've linked them below (most have an English option for their website but typically switch to Russian when you want to buy tickets, just so you know):
Also good to know: websites typically don't let you buy more than four tickets at once, so you'll need to have a someone buy four tickets, and someone else buy the rest, etc. until you have all of your tickets for your group.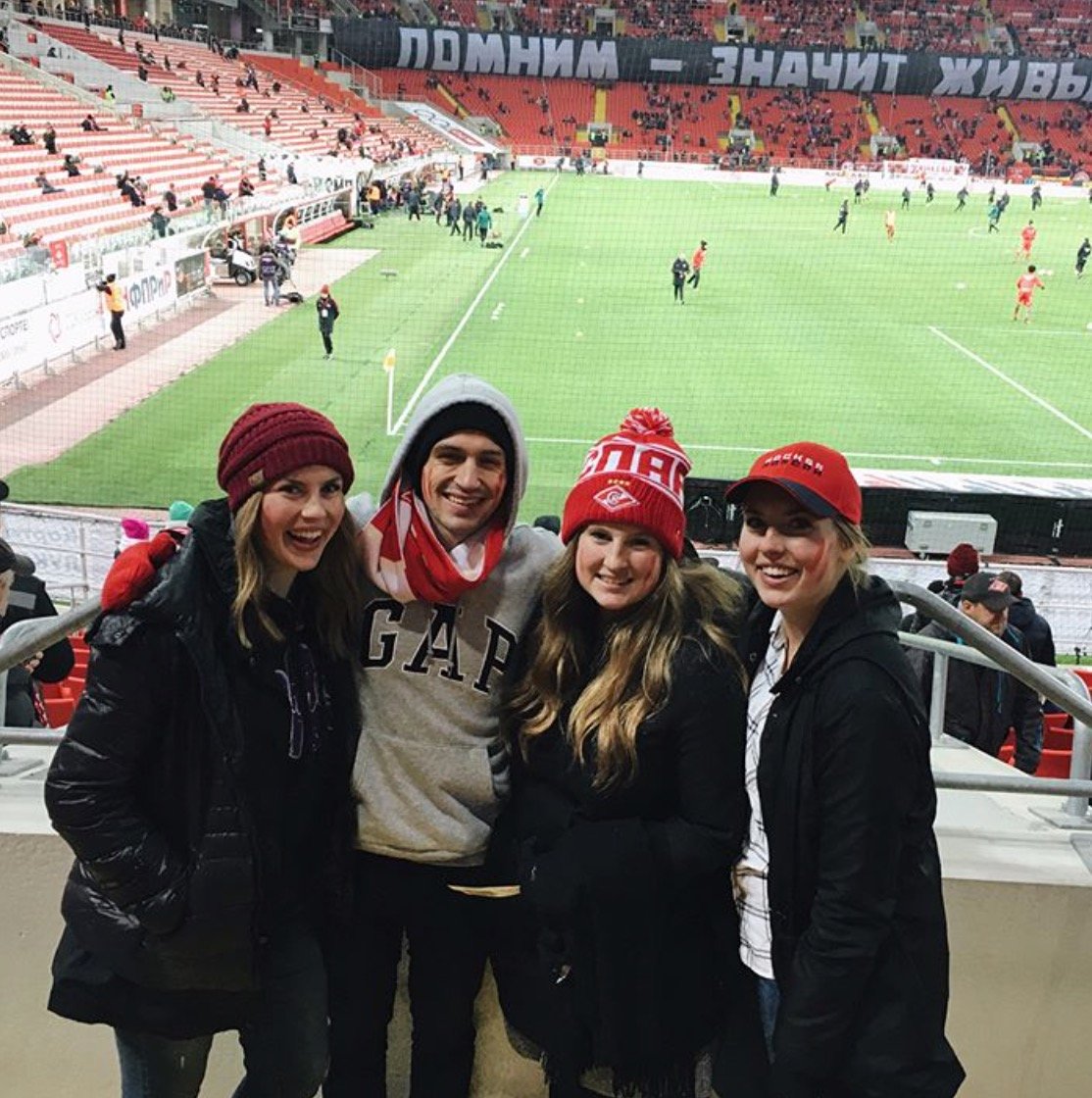 A Few Tips
Check The Rules Of The Stadium
One ILP group went into a hockey stadium with their Hydroflasks but were turned away at security (you can't take in water bottles) so they ended up burying their water bottles in the snow and digging them out after the match! You can check the rules of the stadium you're attending on their website.
When To Buy Tickets
For both hockey and soccer, matches in the regular season typically don't sell out completely so you can buy tickets a few days in advance online. You can also head to the stadium itself (the website will display what stadium, which teams, and what time each match starts) so you can buy them in person from the ticket office. I'd suggest checking how many seats are left online before going to buy them in-person at the stadium the day of the match.
+ Help Buying Online Tickets
Most of these sites require a Russian credit card, because you have to have a text verify the account and that's sent to a Russian phone number. When I booked CSKA tickets, my card got declined, even when I had an international data plan hooked up with T-Mobile. Luckily, our Local Coordinator was able to pay for the tickets using her Russian credit card and phone number, and we just paid her back. Just something to be aware of before booking online!
Check The Section
Unless you don't mind sitting in a smoking or non-smoking section, you might want to get the help of your Local Coordinator to make sure the tickets you are looking at are in a smoke-free zone if you'd prefer that over a smoking zone.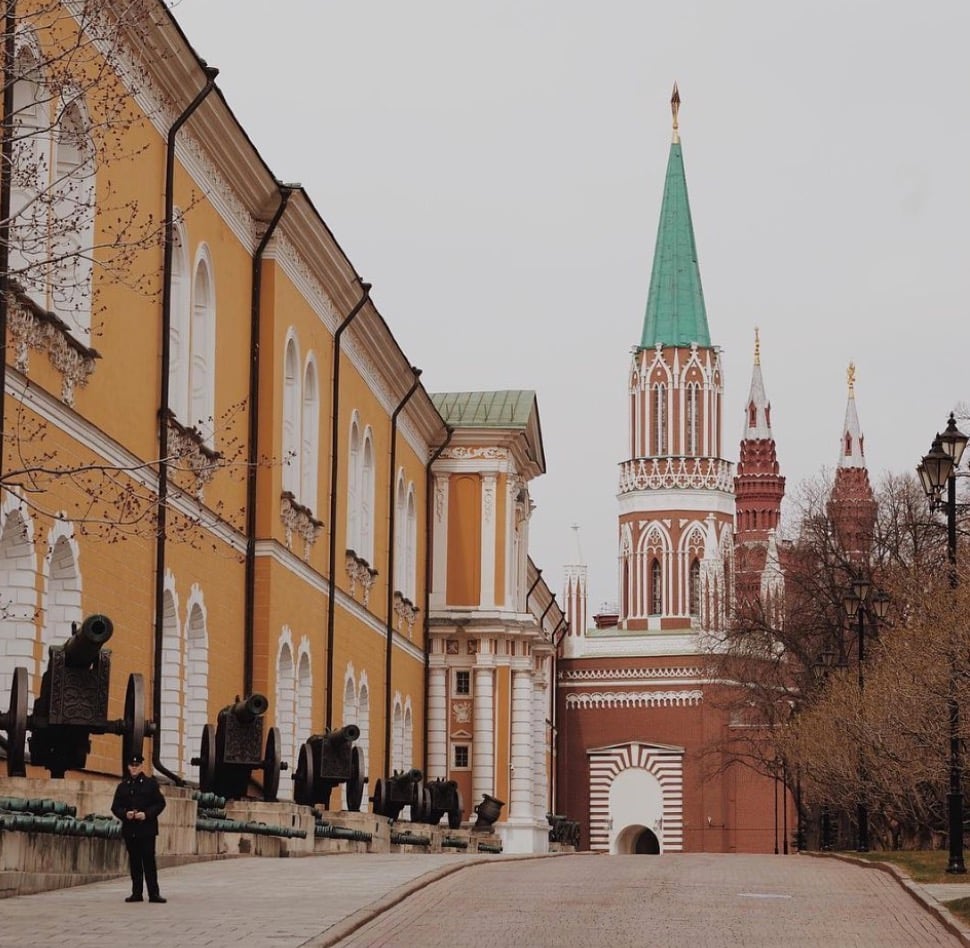 Come see what Russia is really like

I knew the stereotypes before coming here, but after volunteering in Moscow for a semester I was completely blown away, and totally in love with everything about this country!