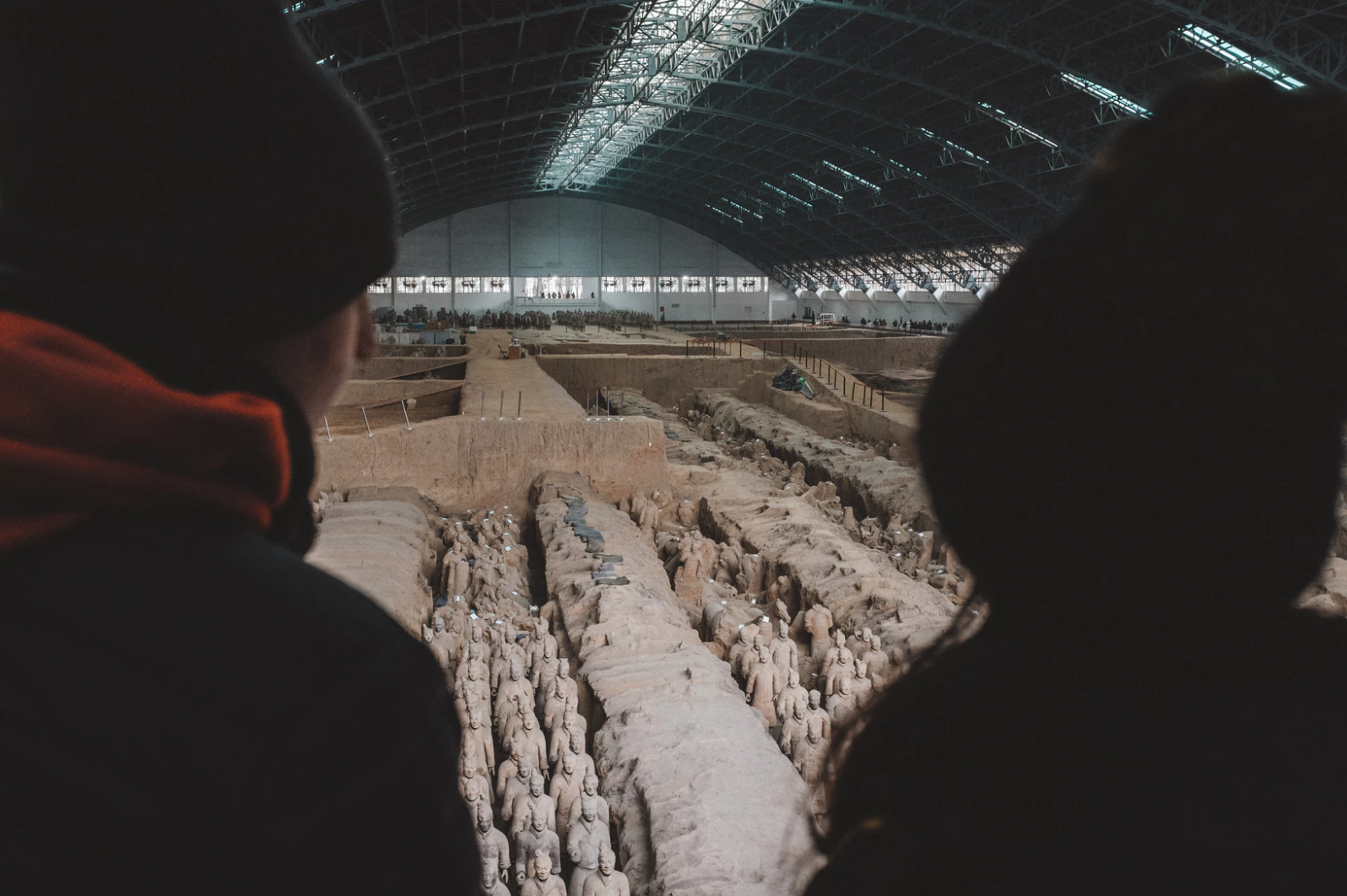 Classic. Iconic. World famous. Make sure you fit this stunning city in to your vacation plans while you explore China.
If you're just visiting China for a couple of weeks, you will be busy, busy, busy ... there is so much to see in this huge country. Maybe that's why we love the idea of living in China for a semester. You'll be teaching English part time during the week, but will have weekends off and vacation time to see places like Xi'an — the perfect way to experience this country.


---
Come see what life is like as an ILP volunteer in China with this free download!
---

But even if you're there for an entire semester, you'll still have a tough time deciding where to spend your time off ... there are just so many cool places to see in China, one of which is the ancient city of Xi'an.
This Chinese city has been around for more than 3,000 years, and there's a lot to see and do here.
Where Is Xi'an? + How To Get Here
Xi'an is found in Central China, about 800 miles west of Shanghai, and around 500 miles south of the capital of Beijing. Good news for you? It's an easily accessible city that has connections to the places you're already visiting, like Beijing, Shanghai and others.

My suggestion? Spend time in Beijing or Shanghai then take a bullet train (5-7 hours) to get you to Xi'an for a couple of days.
Train
Xi'an has a couple of railway stations, making it easy for you to arrive via train. We love booking everything on Trip — it makes booking your train ticket to Xi'an easy.
Xi'an has three main train stations:
Xi'an Railway: Connects Xi'an with major cities like Beijing, Shanghai, etc.
Xi'an North: High speed trains only, usually from Shanghai, Nanjing, etc.
Xi'an South: Found in the suburban areas of Xi'an, and services smaller cities.
Xi'an has a metro (We suggest downloading the MetroMan app for getting around in Beijing (and other Chinese cities). You can download the app for Android here and Apple here. It works offline and will plan your route and tell you which transfers to make. There are only 3 lines, so it's fairly easy to navigate.

Xi'an also has a bus system as well as taxis to help you get around to where you're headed.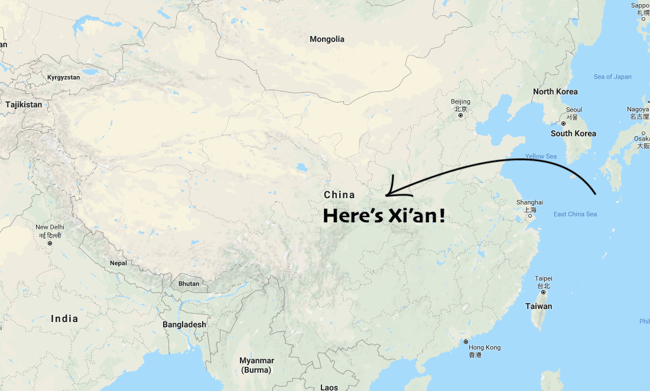 Top Things To Do
The Terracotta Warriors
The Terracotta Warriors are a must-see when in China. These unique statues were created for Emperor Qin to protect him in the afterlife and weren't re-discovered until 1974.
They are still in the process of excavating some of the Soldiers in the pits. It is actually really neat to be able to see people working at uncovering the soldiers or piecing them back together. There is a wonderful museum there as well with really great exhibits and a lot of information...which thankfully is also in English.
Get more info about the warriors, right here. We have info on how to get there, info on hours, and info on ticket prices. It has all the tips you need to plan your trip.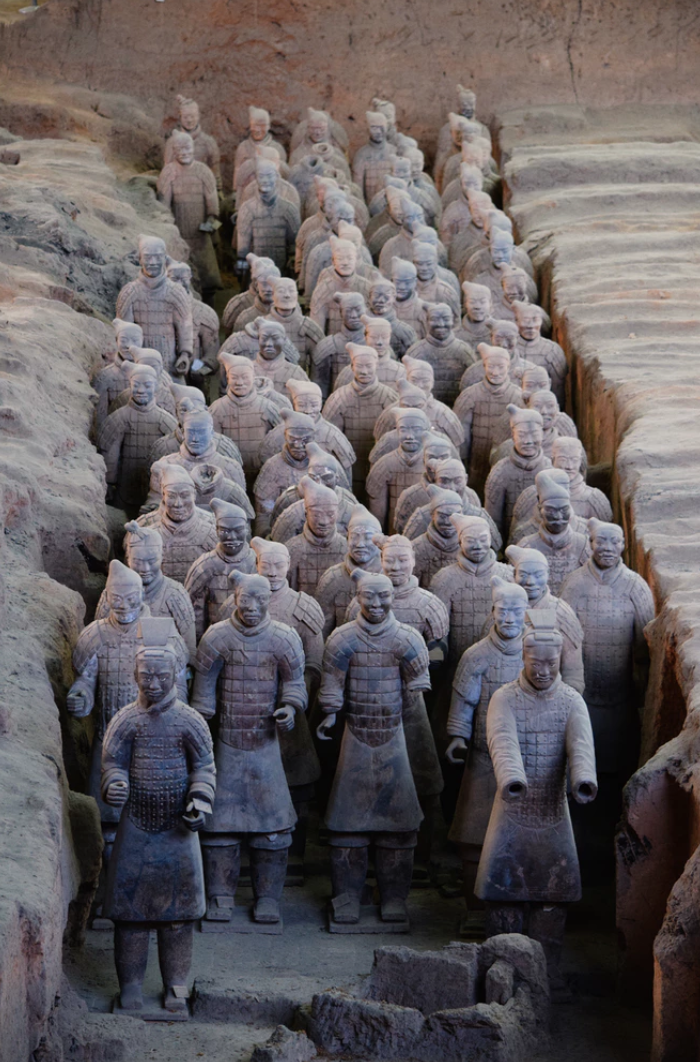 The City Wall
It doesn't sound like much, but it's an awesome part of Xi'an — it circles the city, and was rebuilt a few hundred years ago to look like the Tang Dynasty Imperial Palace courtyard, which is gorgeous. You can also pay a small fee to rent a bike on top so you can ride atop this giant wall. It's definitely the best way to see the inner and outer city, that's for sure.
Where Can I Rent Bikes? Rent bikes near the South Gate: Ride Metro line 2 and get off at Yongningmen Station to get to this gate.
How Much Does It Cost? You'll need to make a 200 CNY deposit that you get back, but the single like is 45 Yuan for 2 hours, and the tandem bike is 90 Yuan for 2 hours.
How Long Does It Take? It's about 8.5 miles round trip, which makes a bike a good option unless you're into walking that much. It should take you about 1.5 hours if you're riding at a consistent speed.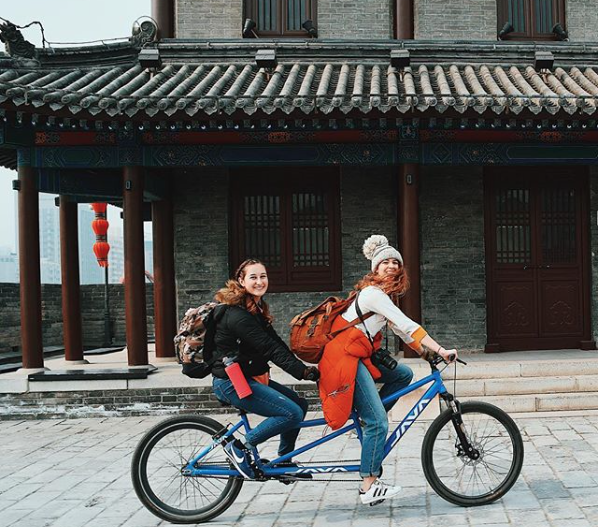 The Great Mosque
Xi'an was one of the first cities in China to accept Islam as a religion, and you'll see a lot of Islamic influences today — including 7 large mosques, one of which is called The Great Mosque. It's the most important place of Islamic worship in all of China.
It's open to visitors, but you cannot enter the main prayer hall unless you are Muslim. However, there are plenty of courtyards for you to explore!
Address: 30 Huajue Lane (Ride Take Tourism Bus No. 8 (610) or bus 4, 7, 32, 201 and get off at Zhonglou (Bell Tower) Station.

Cost: 25 Yuan (15 in December and February)

Hours: 8:00 AM - 7:00 PM
Xi'an's Drum And Bell Towers
Another great site in Xi'an, the Bell tower is said to have been built to suppress a dragon that was causing earthquakes (which is pretty cool). Oh, and the Drum Tower now holds drums that are thousands of years old if that's more convincing. Traditionally the Bells rang in the Morning and the Drums were struck in the Evening to signal the end of the day — both are located in the inner city.

Get Here: Exit B off of the Zhonglou (Bell Tower) Station (Metro Line 2)
Cost: Get a joint ticket for both towers for 50 CNY. It's 30 each otherwise.
Hours: 8:30 AM- 9:00 PM (April - October)
October 26-next March 25: 08:30-18:00 (Ticket selling stops at 17:30.)
A Tip Or Two: Hang around the Drum Tower at 9:30, 10:15, 11:00, 11:45, 2:00, 2:45, 3:30, 4:20 for a drum performance.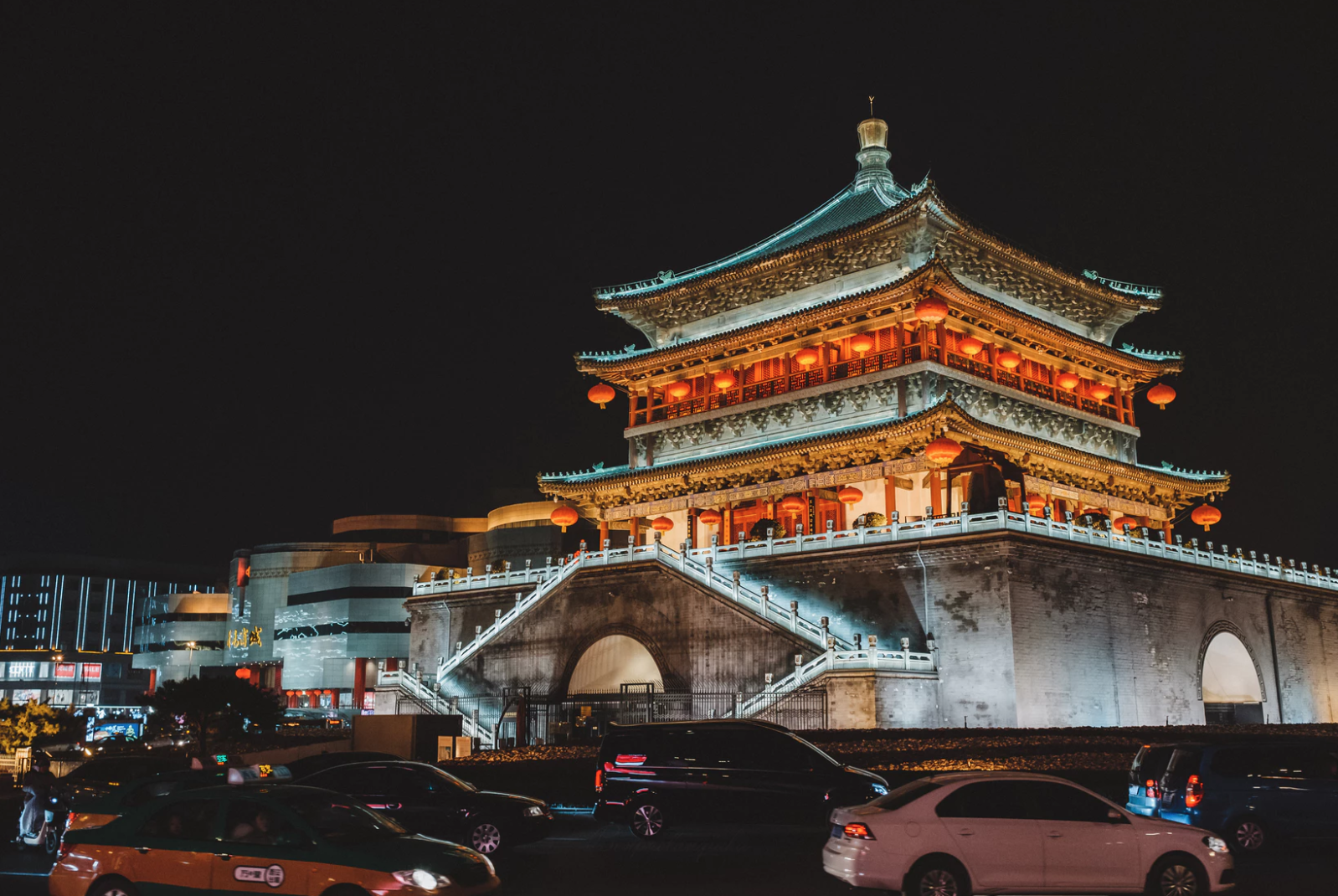 Places To Eat
Like the rest of China, Xi'an has some rad food markets ... but it's different because of the Muslim population. You'll see food that you won't find anywhere else in China in the The Beiyuanmen Muslim Market. It's found just north of the Drum Tower, so there's really no excuse for you not to visit.

It's a large pedestrian street, lined with vendors and eateries, with narrow alleyways branching out to either side which are full of souvenir shopping.
The whole area is a fun place to walk around: You'll see vendors with huge hammers beating down sesame seeds, sugar and a few other ingredients to create this sweet little cracker that is delicious.
You'll find quite a few things to eat, but I'm partial to the pulled noodles, the cold noodles (topped with cucumbers), sticks of mutton roasted right on the street, and a few other things you'll just have to try for yourself.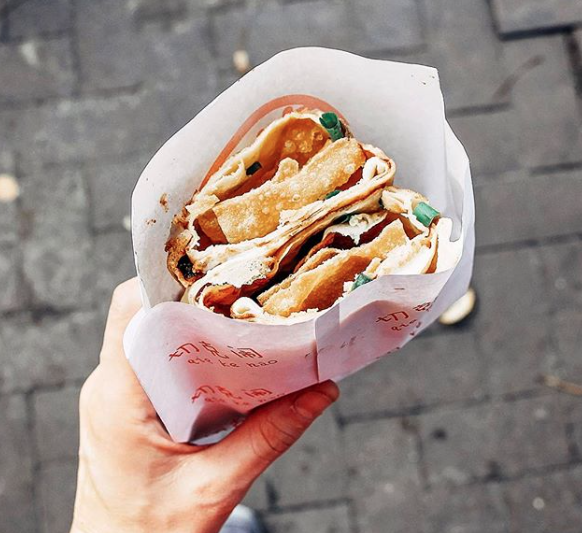 Places To Stay
Feel free to look into spots yourself (we love this tips about choosing a hostel!) but here are a couple of recommendations that our ILP volunteers love:
Insider Tips

Xi'an is also a jumping off point to a few other adventures if you can spare the time. You can easily see the Warriors and explore the Muslim Quarter/the two towers in a day, then tack on another day to do the City Wall and another experience like the Great Mosque. If you have the time, I would highly recommend making the trek to see these grottoes — it was easily one of the coolest places I saw while in China. Here's all you need to know about the Yungang Grottoes.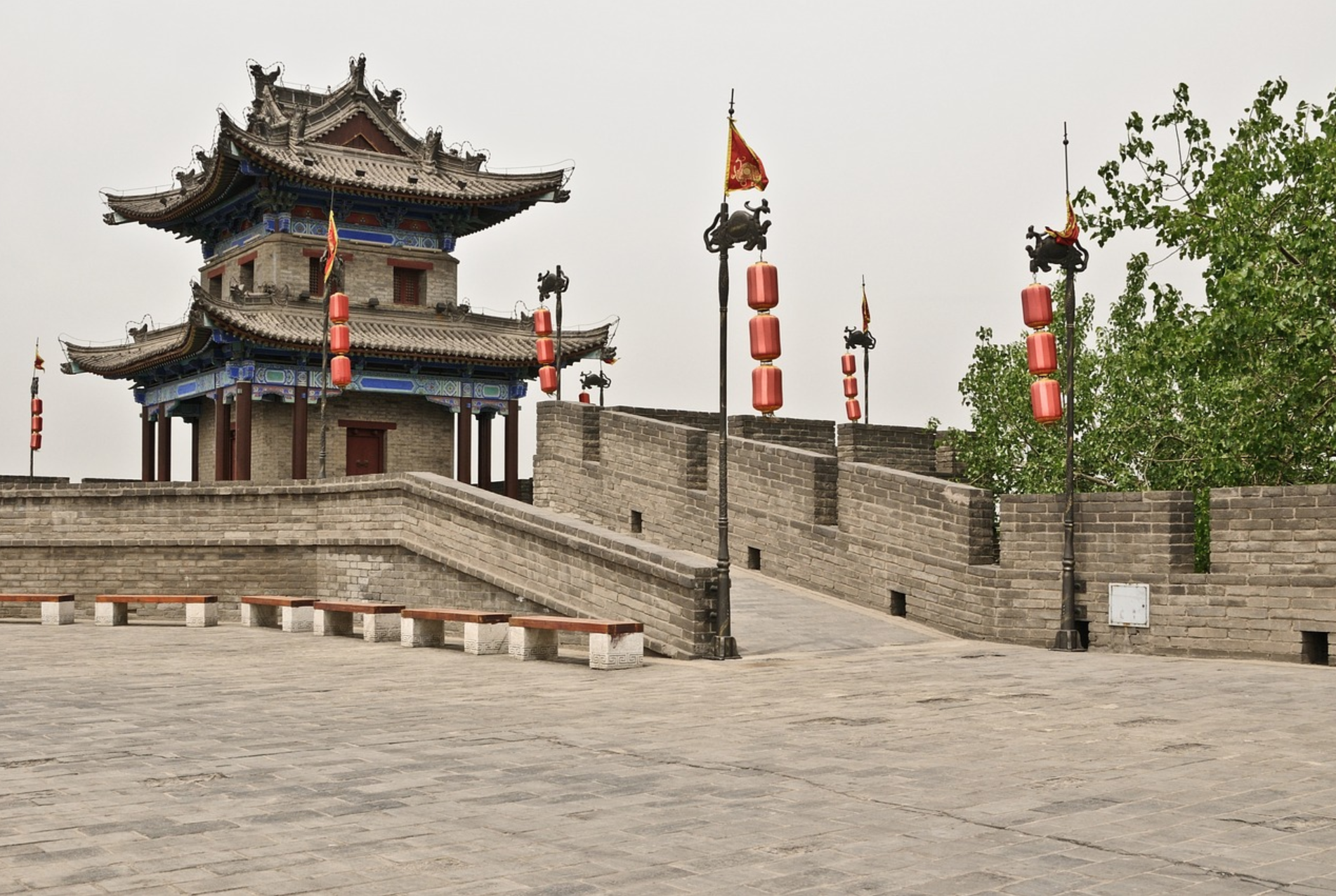 Get more info about volunteering abroad here.
See China for yourself and volunteer with International Language Programs! You'll always be with your ILP group so you won't be adventuring alone.