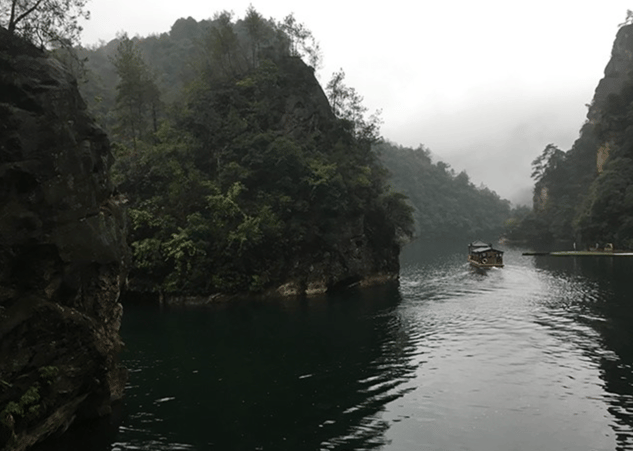 As it so happens, there's a secret lake that couldn't be prettier right outside of your favorite hike in Zhangjiajie.
Whether you are living up north or all the way down south, ILP volunteers will have a hard time deciding what sites to see when you aren't teaching English, wandering alleyways and discovering another favorite noodle house.


---
*Quick ILP Update — we have closed our semester abroad program in China and are not updating info found in this post. We're keeping this post live as it may be a helpful resource for you, but know that information was last up to date at the time this post was published.
---

Even with all these fabulous spots to see, we just wanted to let you know about another hidden gem — the dreamy and mysterious Baofeng Lake. It's seriously beautiful; think emerald green water surrounded by jungle-y mountains and swirled with mist. It's beautiful.
Where Is It?
How Do I Get There?
What Should I See?
How Much Does It Cost?
How Long Will It Take?
Where Is It?
Well, first thing first. You got to get yourself to the Hunan Province and we'd also highly recommend checking out the Avatar Mountains in Zhangjiajie while you are there!
The Avatar Mountains are in a huge section called the Wulingyuan Scenic area which is where you can also find Baofeng Lake.
Read this before you plan your visit to Zhangjiajie: it maps out how to get here via train or plane, the best way to get around the Avatar Park, has hostel recommendations and more.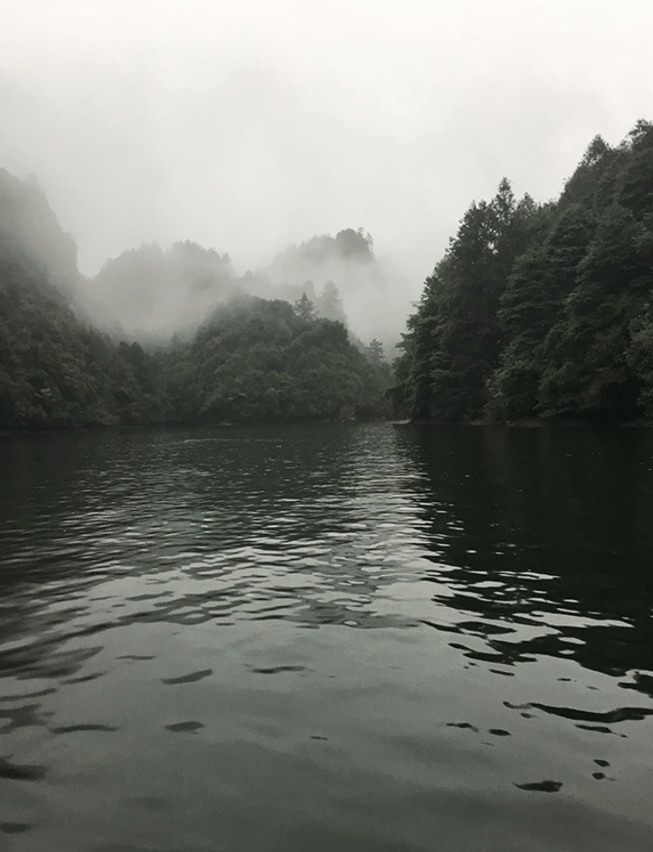 How Do I Get There?
The lake is just a couple kilometers outside of the Avatar Mountain park itself (Also known as the Wulingyuan Scenic Area) and you can get here a few different ways.
Option One: From the Zhangjiajie Long-Distance Bus station, take a minibus (about $2, and that takes about 40 minutes). You'll then need to hire a taxi to the lake (Should be about 10 CNY, or $1.50).

Option Two: Or you can take public bus No. 2 (this will cost you just 1 CNY) to the lake. You'll be able to catch this bus once you make it to Wulingyuan city via bus or taxi.

Option Three: Or you can take a taxi from your hostel or snag one from the park; then you can pay your cab to wait at the lake while you see the sights and will for sure have a ride home. Splitting that cost with your group shouldn't make that too expensive and is ultra convenient.

Here's the name in English and Chinese to help out your taxi driver:
Baofeng Lake (宝峰湖) Scenic Area
What Should I See?
The lake! You can do this two ways; one is by hiking the lake. You'll buy the cheaper ticket (read more about that below) and plan on climbing loads of stairs to get to the hiking trails. It's supposedly really gorgeous to see it all from higher up, but if you are tired after days exploring the Avatar Mountains, I'd suggest the second option.

See the lake by taking a dreamy boat ride (Get the 98 CNY ticket). You'll have a 10-15 minute walk to get to the lake from the ticket counter before getting into these Chinese style boats to take you around the lake. (Just follow what everyone else is doing and don't get on the buses!)
Then you'll get your tour around the lake — You'll hear a bunch of stuff explained in Chinese but you don't need to know the history to see how absolutely gorgeous and beautiful it is.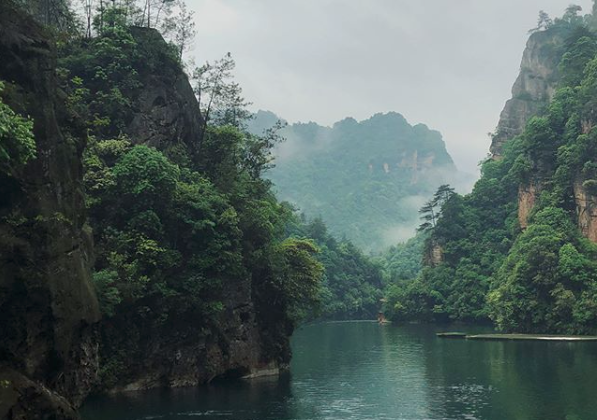 How Much Does It Cost?
There's an entrance fee of 98 CNY (about $14 USD) to get in (and yes, if you've already purchase an entrance fee for the Avatar Park this is going to be separate from that), but that oddly includes insurance and there is a student discount.
Everything will be in Chinese at the ticket counter so look for price rather than "Boat tour around the lake" because you won't see that as an option…unless you can read Mandarin. The cheaper prices are to get on a bus for a hike around the lake, which we talk about in the section above.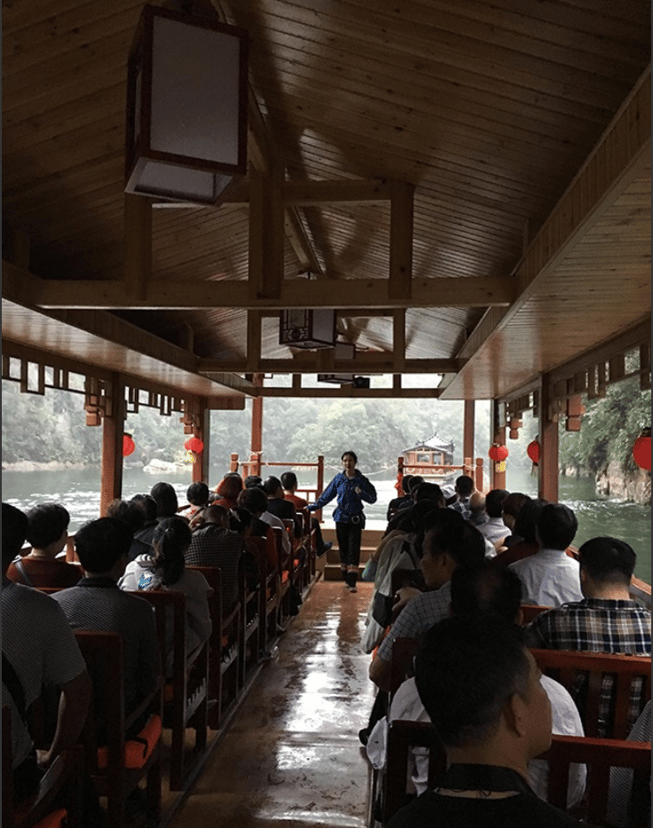 How Long Will It Take?
This is a great half day (or 2-4 hour long) activity, so plan on doing this in the morning before catching a night train or flight out of town. Or, plan on doing this first before heading into the Avatar park…or on your last day after taking in those breathtaking mountains.
It does get very hot and humid in this area of China, so the morning may make things a bit cooler as you are taking in all the scenery.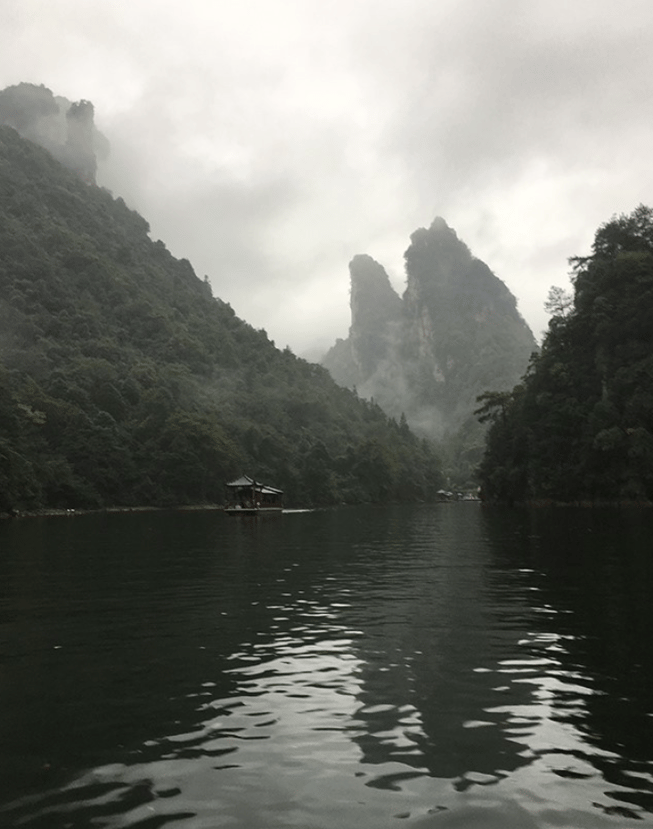 Ready for more world adventures?
We (International Language Programs) host volunteer programs in a handful of different parts of the world. Our volunteers are college-aged individuals who teach English part-time and have weekends plus vacation days off to travel. This means that you get to teach the cutest kids during the week, then hop on a train, plane, or bus to explore everything that country has to offer! Learn more on our Instagram: